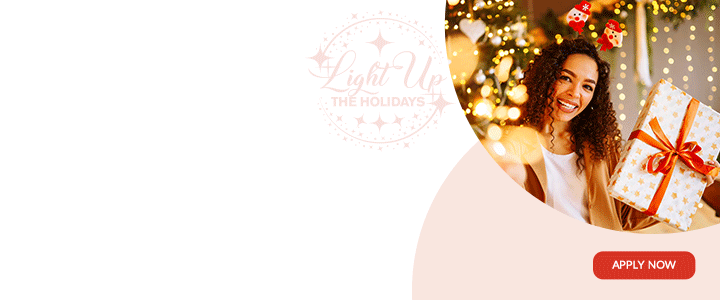 By Rawlston Pompey

Whatever may have provoked the ire in each other, the recent public spat between ' embattled former Tourism Minister Asot Michael and parliamentary colleage, the indomitable Prime Minister Gaston Browne,' has generated further public debates on the contentious 'IHI Debt Rescheduling Saga.' The apparent emotional revelations form no part of this account. Even so, it was the startling discourse that has inspired this researched perspective.
PERSPECTIVE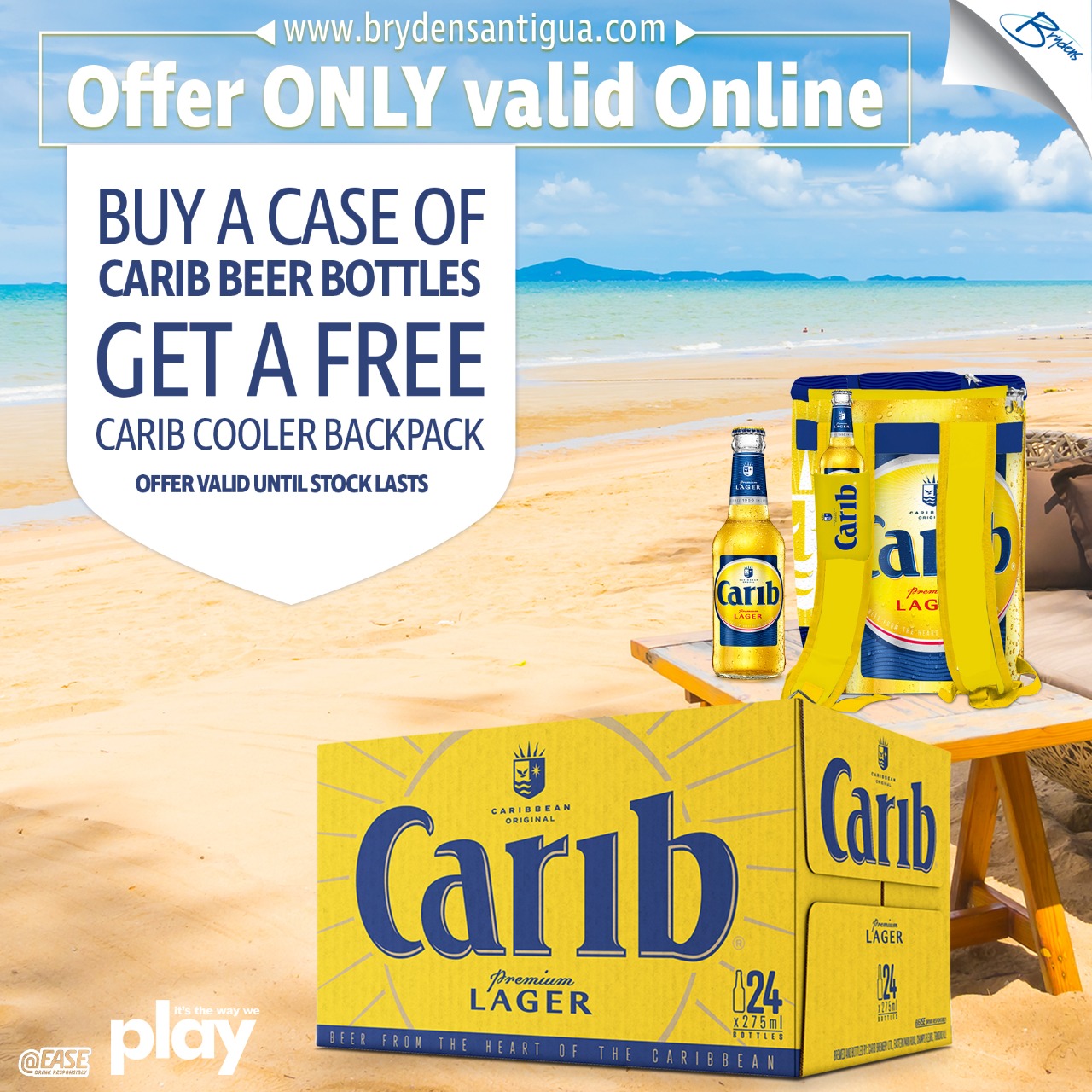 This commentary looks at what may have been either an administrative or ministerial policy-decision that has not only sparked new controversies, but  also new interest. The discussion provides an understanding of the 'Debt Rescheduling. It particularly looks at the role of 'Banker/Financier Bruce Rappaport,' contracted to 'Reschedule the IHI Debt of 'US$33, 000, 000. Further, it looks at; (i) '…Government's indebtedness to its Creditors; (ii) …Two Ministerial Approaches; (a) …Litigation and restitution of US$12, 000, 000; (b) …Futility of criminal investigations; and (d) …Constitutional functions of the the Director of Public Prosecutions (DPP).

DEBT RESCHEDULING 
For an understanding, online research explains the concept as: (i) …A pause in payments; (ii) …A reduced in amounts during a given period; and (iii) …An increase in the monthly instalments.' Those that enforced criminal law know that this provides opportunities for a 'Debt Rescheduler' to swindle remittances.' When an economic squeeze was on, 'Bruce Rappaport' was to arrange for the 'Rescheduling' of the nation's foreign debts. This may necessitate 'Pause Payments.' Here the possibility exists for any 'Debt Rescheduler' to keep his fingers close to remittances entrusted to them.

PAUSE PAYMENTS

Pause Payments means that a given period will be arranged so that a creditor knows that no Remittances would be dispatched. Even so, an unsuspecting debtor may still dispatch Remittances that may not necessarily be remitted to the creditor. There are also two other arrangements that allow for 'fleecing.' In these cases, time for payments by the 'Debt Rescheduler' has nothing to do with remittances that may have been due and payable by the debtor. Thus, Remittances dispatched when 'Time' had favored the Debtor, may also favor the 'Debt Rescheduler.'

MIRED IN CONTROVERSY

That which may have been widely known of the 'Debt Rescheduling Saga,' was that it was (i) …Mired in Controversy; (ii) …Shrouded in secrecy; (iii) …Reek of deception, yet filled with intrigues. The most intriguing being information researched from litigious proceedings previously instituted in the High Court of Justice and Miami, Florida. These civil proceedings were instituted against 'Bruce Rappaport et al' by then Attorney General, Principal Legal adviser to the Government and Legal Affairs Minister, 'Justin L. Simon QC.'

WRONG FISH
Equally as much as some things are possible, some things are equally impossible. In spite of the Government taking the litigious course that saw the restitution of 'US$12, 000, 000,' there were those that appeared hell-bent that through criminal prosecutions, punishment shall have been visited upon those investigators had declared; 'Persons of Interest.' It was obvious that criminal investigators had been fishing for the 'Wrong Fish.'

CITIZENS IN IGNORANCE
Intent on keeping the 'Citizens in Ignorance' and some persons on tenterhooks, it had to be seen that the worst is yet to come. They may have since been breathing sighs of prosecutorial relief. For evidentially, it was impossible for criminal investigators to remain in 'Antigua and Barbuda' and conduct criminal investigation into bank transactions in the; (i) 'Isle of Man; (ii) …Bermuda; and (iii) …Miami, Florida].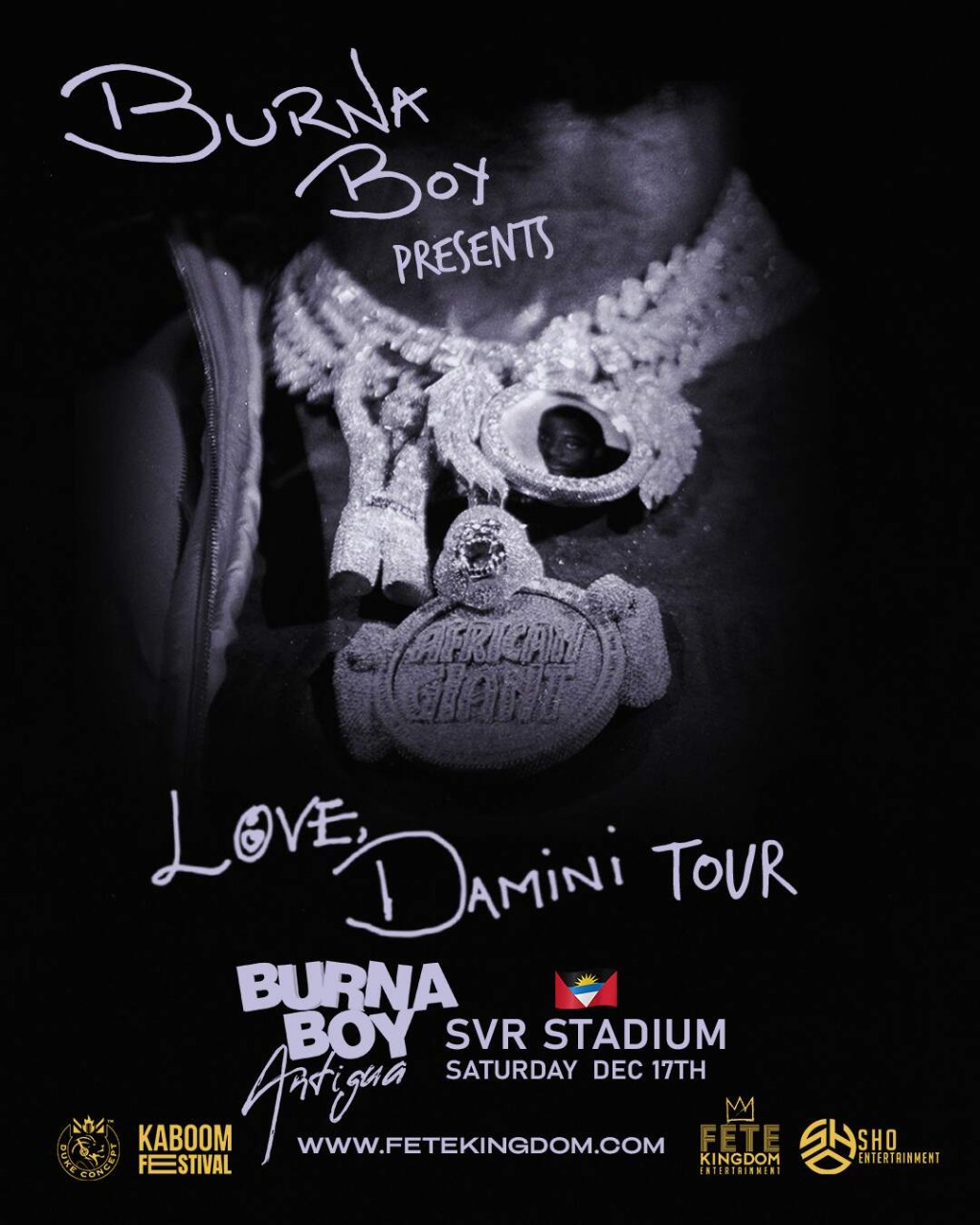 HUNTERS OF WITCHES
In illustrating a point, the fact that a 'John Doe' was found in possession of four loaves, this does not necessarily make him a baker. He could very well have been the thief or a receiver of stolen property. Instructively, after the mutually-agreed settlement,' criminal investigators appeared to have been, transformed into 'Hunters of Witches.' They continued vainlessly to investigate the 'IHI fiasco. None may now harbor illusions that criminal investigation is ongoing into the fraudulent activities reasonably suspected to have been committed in the 'Debt Rescheduling' process.
FALSE SENSE OF BELIEF
It has been well over fifteen years of criminal investigation into the 'IHI Debt Remittances.' It shall have been obvious to those then familiar with the Report of the 'Financial Forensic Investigators' that there would have been evidentiary challenges. In spite of a mutually-agreed settlement' and restitution of 'US$12, 000, 000 to the Government,' the citizenry appeared to have been left with a false sense of belief that 'criminal prosecutions' are still possible. This was clearly not the case.
DUBIOUS ARRANGEMENTS
Viewed from Law Enforcement perspective, administratively or ministerially, one approach was advisable and one would have been ill-advised. Thus, a prosecutorial recourse may have been inconsistent with recommendations of the 'Financial investigators.  Litigiously, however, it could never have been denied that 'Bruce Rappaport' was the person who was contracted by the Government as 'Debt Rescheduler.' On the face of documented information, the 'Arrangements' appeared 'Dubious.' He was the one person the 'Financial Secretary' had ordered entrustment with public funds to be remitted to IHI' [Japan].
UNLAWFUL DIVERSION
In litigious proceedings instituted by the Government, it was pleaded that the was 'Unlawful Diversion' from the Consolidated Fund, consumption tax revenue generated by West Indies Oil Company (WIOC). Her Ladyship, Justice Louise Blenman took 'Judicial Notice' of particulars contained in 'an Amended Statement of Claim' [Paragraph 18]. Such Notice speaks to 'an irrevocable letter to the 'Swiss American National Bank' [Paragraph 61: Claim No. ANUHCV 0091/2006].
CONTINUUM OF REMITTANCES
Confirmation of such 'Letter' purportedly issued by a 'Financial Secretary' to Bruce Rappaport's, owner of the Bank states; 'Remit US$403, 334, 000' [January 27, 1997]. Even more dubious, the 'FS's Instructions' also speaks to a 'Continuum of Remitttances.' The letter states that these shall be made from funds generated through West Indies Oil Company  (WIOC) Limited' from '…December 31, 1996 and every month thereafter for the next 25 years' [Para.60]. Incidentally, a change of administration saw the cessation of Remittances [Elections: March 23, 2004].
PERSONS OF INTEREST
Given startling revelations of his supporting view on 'Sodomite and Catamite' relationships [CBS: October 22, 2020], those harboring beliefs that 'Persons of Interest' face prosecutions, it might be quicker to see a video with 'Pope Francis blowing kisses to effeminate Cardinals,' than seeing anyone standing before 'Magistrate Conliff Clarke' to answer charges of fraud. Therefore, it might be much easier for a meeting to be held at 'Judgment Square,' where it could be repeated, 'Justice is slow, but justice is sure' [former PM Dr. Winston Baldwin Spencer].
SHROUDED IN SECRECY
Litigious proceedings in the 'Miami Dade Circuit Court' saw the return of the unremitted 'IHI Remittances,' consequent upon an out of Court settlement. How this came about, likened to the contractual arrangements, appeared 'Shrouded in Secrecy.' Even This had not only deepened public anxieties, but provokrd their curiosity. Even so, when no arrests were made or criminal proceedings instituted, all hopes were dashed. This gave rise to the launching of the 'Winston Derrick's 'Lock Up Movement Party (LUMP).' Then likened to the petals of a flower, opening at sunrise, it died at sunset.
WHO WAS BRUCE RAPPAPORT?
In such  position, it appeared opportune that with financial tractions conducted through his Bank and firm, a swindler may have no difficulty creating wealth. That which befitted a King, may have been a 'Jewelled Crown.' The nation could ill-afford settling its debt. He was colorfully multi-titled. He was appointed; (i) '…Ambassador to Israel and Russia; (ii) …Envoy for the Government of Antigua and Barbuda; (iii) …Debt Rescheduler; and (iv) …Made Power of Attorney.'
ATTORNEY IN FACT
In another capacity, in 'an Agreement with a 'Bermudan Bank' he was titled, 'Attorney in Fact' [Sourced Documentary: No. 23: 17: 12: 1996]. He was wealthy, but now deceased. Ironically, whether triggered by 'palpitatation' or a heart that murmured for litigation or threat of criminal prosecution, unlike the 'infant in arms' [ANR: October 27, 2020], one year of a non-litigious 'Settlement Agreement,' he may have been sent with a message to 'Sir Vere Cornwall Bird' [1922-2010].
WEALTH ACQUISITION
Except for the unsuspecting 'Ministers of Finance and Financial Secretaries,' those  investigating white-collar crime, known of the fixated interest of most investors. An observant populace always knew it was 'Wealth Acquisition.' In the instant case, whether an undertaking was commission-based, in some creative way, an unscrupulous 'Debt Rescheduler' would most likely seek to acquire some form of wealth.
DEBT TO IHI
The nation had barely severed colonial ties with Britain [November 1, 1981]. It found itself under strangulation by several 'Foreign Debts,' the magnitude of which had proved burdensome. In that time, the 'Sirs Vere and Lester Bird-led administration found themselves wallowing in indebtedness. The most troubling was the debt to a Japanese company, 'Ishikawjima Harima Heavy Industries (IHI). Drought-stricken and with a stagnated economy, the debt incurred was 'US$49, 000′ 000.' Research has shown that over time, it was reduced to 'US$33, 000, 000.'
UNPAYABLE DEBTS
Likened to a 'Sir Curtly Ambrose's 'Unplayable Delivery,' the nation, in dire financial straits, had not only found itself with Debts mounting higher than 'Boggy Peak,' but also 'Unpayable.' The situation was compounded by two other foreign Debts. These were identified as; (i) '…The Credit Suisse Debt of US$16, 000, 000; and (ii) …Foster Wheeler Debt of US$22, 000,000.' Bruce Rappaport appeared to have been a shrewd International Banker and Financier. He was the owner of the firm 'Debt Settlers Associates,' and an agent of the nation.
CASH INJECTION
In times like these, though it has been said that the 'Savior' is always near to provide faith, it required more than just faith. It required imediate cash injection to boost the economy and strengthen the spirit of resiliency. The squeeze necessitated external financial help. A 'Heaven-Sent Samaritan' was needed to assist the nation out of the economic abyss. Then came international Banker/Financier, 'Bruce Rappaport.'
RUDE AWAKENING
Accepting the 'Debt Rescheduling' responsibility, little did the 'Sir Lester Bird-led administration and his Finance Minister and Accountants knew, they were in for a 'Rude Awakening.' This came with a heavy financial price. A 'Financial Forensic investigation,' suggested findings of an estimated sum of 'US$14, 000, 000′ took flight from Miami to Bermuda to the Isle of Man.'  Believing that he was 'God Sent,' there may have been no reasons to worry about anyone so sent.
FIDUCIARY DUTY
Likened to  lightening, thunder always follows, and likened to smoke, flames also follow. It was not beyond public expectations that those charged with ministerial responsibility or has a fiduciary duty for public funds,  'God Sent or Heave Sent,' ththose person shall have been as 'Careful and Watchful,' as a hawk looking for chickens. Though not verified, privileged-accessed documents' strongly suggested that certain fraudulent acts may have been committed by 'Government Ambassador and 'Debt Rescheduler Bruce Rappaport.'
WEALTH CREATION
In the business he conducted and in the capacity he was appointed, there was every opportunity for 'Wealth Creation.' Research also show that 'Revenue had been diverted. Some of which shall have been used to service the nation's indebtedness to 'IHI.' When there were no Remittances, this saw the end of the Government's contractual arrangements with 'Bruce Rappaport' [1996]. From instituted lititigious proceedings, it may have been obvious that two actions may have occured; (i) …Recklessness on the part of officialdom; or (ii) …Being complicit with others known in the diverting the nation's Revenue to Bruce Rappaport, through his 'Swiss American National Bank' [Antigua and Barbuda].
RELUCTANTLY AGREED
Counsel for West Indies Oil Company (WIOC), Neleen Rogers-Murdoch contended that her client had done nothing wrong, the Court accepted the submissions, to which the Court noted, Attorney General and Legal Affairs Minister Justin L. Simon QC, 'Reluctantly Agreed [Para. 61]. As persuasive as he may have been, the Court prudently guided his attention to where it has drawn reasonable inferences of who appeared to have been the possible players in the revenue diversions.
FUNCTIONARIES/FINANCIAL SECRETARY
Her Ladyship Justice Louise Blenman wrote; '…I accept Mrs. Murdoch's submission that taken at its highest, the Claimant's averment is that either 'Functionaries' of the then Government of Antigua and Barbuda, or the then 'Financial Secretary' caused certain sums of money to be remitted from the Swiss American National Bank to Mr. Rappaport from the funds generated  through 'WIOC's Consumption Tax Revenue' [Paragraph 61].
BRUCE RAPPAPORT'S FOUNTAIN
It has been the understanding that people 'Throwing  Coins in a Fountain' had often acted to their detriment. That which the 'gullible thrower' appeared not to known, is that coins so thrown, never returned. As desperate as the situation may have been, public officials shall have known that they were depositing 'Millions of Dollars' into 'Bruce Rappaport's Fountain.' Lacking knowledge of the 'IHI Debt Arrangements,' citizens never knew that public funds had been diverted through his 'Swiss American National Bank' [High Street: St. Johns]. Most citizens apparently never knew that the offshore-operated bank was owned by 'Bruce Rappaport.'
SETTLEMENT AGREEMENT
Factually, the 'Private Law Suit' instituted in the 'Miami Dade County Circuit Court' was the sole jurisdiction to which the Government had sent public funds to settle its 'IHI Debt.' That which shall be known to all a sundry, a 'Settlement Agreement' had effectively ended the Government's pursuit of 'Civil and Criminal Justice' [February 20, 2009].
FINANCIALLY  RISKY
As has been the case of most impoverished  nations, contracting a 'Debt Rescheduler,' was always going to be costly and 'Financially Risky.' Whatever they may have been wishing for, (i) '…Then Prime Minster, Sir Lester B. Bird KNH; (ii) …Finance Minister, Sir John Eugene St. Luce KGCN; and (iii) …Financial Secretaries Keith Hurst and Eustace Peters' had been jolted from slumber into reality. Likened to a ship sinking at sea,' the nation was sinking 'Deeper in Foreign Debts.'
STREET OF DECEPTION
When Sir MacLean Emmanuel, 'Mighty Monarch, King Short Shirt' sang that ; '…The writing is onthe wall; …The government must fall,' manifestations of this came with a crushing defeat of the incumbent Sir Lester Bird-led administration [2004-2014]. The new administration set out to recover State Assets' from the nation's contracted 'Debt Rescheduler, Bruce Rappaport. This was possible only through litigation.
STREET OF DECEPTION
Seemingly, misguided by an opaque view, Justice Minister Colin Derrick pursued a rather futile criminal investigation. Most now hold the view that they had been unsuspectingly led down the 'Street of Deception.' This approach was not only doomed to a costly failure, but also capable of being seen as acrimony, disguised in a ministerial decision. Restitution of US$12, 000,000′ has been far more 'economically beneficial' to the nation, than seeing convicted criminals pulling a 'Jail Cart' up Market Street.
DOG – BONE SYNDROME
This had proved ministerially, decisionally and prosecutorially wrong. He obtained nought- 'US$O.' This may vividly remind those familiar with the moral in the Aesop's fable; 'The Dog and the Bone.' Greedily following its shadow, it lost the real bone. This appeared to have been the case of Justice Minister Colin Derrick, suffering from the 'Dog and Bone Syndrome.' There are still those that believed that it may have been for reasons associated with acrimony.
NOTEWORTHY OBSERVATIONS
From accessed documents, five 'Noteworthy Observations' were made, in relation to the criminal investigation. These include; (i) '…Debt Settlement Agreement [September 14, 1997]; (ii) …Aggreeement: Bruce Rappaport and Belwood Services SA [No. 23]; (iii) …Letter to Bank of Bermuda-Bruce Rappaport [No. 28: September 14, 1998]; (iv) …Standing Order, Remittance to Bruce Rappaport [May 25, 2001];
BY ORDER OF BRUCE RAPPAPORT
Criminal investigators appeared to have encountered grave difficulties tracing public funds dispatched from this jurisdiction' of transferred funds. For instance, in a 'Credit Memo,' the sum of 'US$1, 000, 000' was credited to a 'Bruce Rappaport Account in a foreign jurisdiction' [October 7, 1998]. Then seeemingly when it was opportune for transfer, the sum of 'US$1, 900, 030' was reportedly transferred 'By Order of Bruce Rappaport.' No accounts from which the unsource funds had been withdrawn existed wihin this jurisdiction.
ISSUES OF ADMISSIBILITY
Additional documents revealed; (i) '…IHI Debt Settlement Company Ltd' [No. 41: April 26, 2006]; and (ii) …Memorandum: Debt Settlement Agreement [No. 45: September 15, 1997]. Prosecutorially, baring issues of admissibility; (a) '…Authorship and authentication; and (b) …Chain of custody,' the adept criminal investigators would have been greatly helped by these documents. Concluding his evidential assessment of the documents the DPP wrote, '…There is no forensic audit, statement or affidavit to decipher any of these documents and to explain or shed light on the role these documents play in the investigation' [DPP 60/1 : Page 7].
COMPLEX OPERATIONS
Though documents provided showed no direct involvement of any 'Person of Interest,' in the  clearly well-organized and complex operations,' this may have been challenging for the professional Financial Forensic Investigators. Beyond reasonable ground for suspicion, obtaing evidence, even for a case of 'Receiving Stolen Property,' this appeared to have been difficult for the unearthing evidence that 'Bruce Rappaport' had in fact stole public funds and shared the proceeds with persons known or unknown.
INVESTIGATION DISCONTINUED
When former Commisssioner of Police Vere Browne, guided himself to discontinuation of the 'IHI Investigation, those with vested interest was fully apprised of the reasons. He may have given acute considerations to several factors. The apparent nonsensicality of charges not directly related to the 'IHI Investigation may have caused the Director of Public Prosecutions (DPP) Anthony Armstrong to respond.
NEXUS IN CRIME
Investigators know that in criminal proceedings, there shall be adduced evidence that linked implicated persons to the particular criminal act. Thus, a 'Nexus' shall be found to link persons who may have been jointly charged with the commission of a particular criminal offence. It must be shown, without a shadow of doubt, that accomplices benefitted from the exploits of the nation's 'Debt Rescheduler Bruce Rappaport.' 
MONEY LAUNDERING CHARGES
Though the public may have been led so to believe, in fact there was not a scintilla of evidence against those that may have been considered 'Persons of Interest. Though monies were debited to foreign bank acccounts, in actuality, no crime was committed in this jurisdiction.' Moreover, although 'Money Laundering Charges' had been prepared, particulars of which embarrassingly refers to monies deposited in banks acccounts in; (i) '…Bermuda; (ii) …Isle of Man; and (iii) …Miami, Florida' by Bruce Rappaport.
DPP WRITES
He writes; '…The charges are directly related to the IHI Loan rescheduling arrangements and the direct involvement of Messr. Rappaport in that rescheduling' [DPP 60/1: Page 8]. He counternce, the Commissioner of Police  may have been guided by his observations and difficulties criminal investigators may have encountered in; (a) …Obtaining prima facie evidence necessaryto; (i) …Effect arrests; and (ii) …Difficulties with prosecutorial jurisdiction.'
ACCUSATORY EXCUSES
Faced with economic woes, there is a tendency of some entering or re-entering governance to make 'Accusatory Excuses' for their inability to deliver promises previously made to the electorate. There has to be a way to play on the mind of the nation with accusations of one kind or another. Promising punishment of those implicated either in (i) '…Fraudulent activities; (ii) …Malfeasance; (iii) …Malspending' or (iv) …Misappropriation.' This may have been the attitude of the 'Baldwin Spencer-led administration.'
SLOW BUT SURE
Leading up to the 'General Elections,' the Baldwin Spence-led organization appeared to have exploited the dissatisfaction then existed in the electorate. They, and by extention, the incumbent 'Sir Lester Bird-led administration were gravely dissatisfied with the sitting.' Playing upon their emotions, and impoverished state of the nation, with allegations of malfeasance, then Prime Minister and the leader of his organization, remarked; 'Justice is slow, but justice is sure' [2004-2014].  
ADMINISTRATIVE RESOLVE
Long bfore taking the reins of Government, the Baldwin Spencer-group of aspirants to public office had expressed an administrative resolve in bringing persons accused of fingering Remittances dispatched to the 'Ishikawajima Harima Heavy Industries (IHI).' The incurred 'IHI Debt' was not only contentious, but also provoked angst in the citizenry. There was as much 'innuendo and rhetoric, as there was accusations.' There were incessant calls by the citizens for those implicated to be brought to 'Swift Justice.'
LIST OF PRIORITIES
The electorate were given assurances, that if successful at the polls, 'Justice was to be placed high on the 'List of Priorities.' Those whom evidence showed were complicit in the 'IHI Debt Rescheduling Scheme,' were to be prosecuted. To all intents and purposes, 'Mock Trials were held at the historic 'Tamarind Tree' [Bethesda] and 'Judgement Square' [St. John]. Then in Goverment and holding the constitutional position of 'Principal Legal Adviser,' Attorney General Justin L. Simon QC was well placed to render professional legal opinions to his Cabinet colleagues.
SUBTLE ELECTIVE INSULTS
Even so, a non-elected member to Parliament must face the inevitable. In situations like these, there may not only have been suggestions and counter-suggestions, but also 'Subtle Elective Insults.' It may not have been too difficult in distinguishing who may have opted for an amicable setttlement and who was determined to see the criminal proceedings being instituted against those implicated in the 'IHI Debt Rescheduling Saga.'
JUSTICE AND LEGAL AFFAIRS
Before the financial forensic investigation, substantial sums of money was suspected to have taken flights from Miami and  'Debited in Bank Accounts in the jurisdictions of two British dependencies.' These were identified as; (i) '…Bermuda; and (ii) …The Isle of Man.' Suggestions of the institution of litigious proceedings aimed at recovering public funds, reportedly met with stiff resistance. For reasons not made public, the 'stiff-necked' reportedly rejected civil litigation. However, observers believed that the administrative decision to strip the Ministry of Legal Affairs of  'Justice,' could have been reasons for their attitude.
RESTITUTION v PUNISHMENT
Members of the Baldwin Spencer-led administration appeared 'disagreeably divided' over the way the matter shall have been approached. In other words one Minister wanted 'Restitution of Public Funds.' The other seemingly influenced by acrimony, yet masking in the name of 'Justice,' opted for 'Punishment' to be visited upon the guilty. Suffice it to say that m' moving in different directions, it has always been fraught with difficulties. On a row boat, though two rowers sit on opposite sides, 'in unison both must row in the same direction.'
MINISTERIAL ROLE-PLAY
Looking at the role-play between 'Legal Affairs Minister Justin L. Simon QC, and Justice Minister, Colin Derrick.' was as intriguing as it was troubling. They sat in one Ministry, but with different roles. In view of their respective 'Areas of Responsibility,' it was most likely that based upon their ministerial responsibilities, each would have opted for an approach that was in keeping with his 'Ministerial Functions.' In this instance, one opted for 'litigation,' while the other opted for 'Criminal prosecutions.'
HUFFING AND PUFFING
Seemingly after much 'Huffing and Puffing,' it may have been decided that 'Government-contracted 'Debt Rescheduler Bruce Rappaport,' shall face litigation. Additionally, persons identified as having enjoyed financial benefits from the contract and any scheming exploits, shall be criminally prosecuted. Both Ministers appeared to have taken directions from the Executive, and accordingly proceeded with litigation and criminal investigation.   
CIVIL PROCEEDINGS
The institution of 'Civil Proceedings,' not only speaks to an administrative decision, but also may have been legal advice by then Legal Affairs Minister Justin L. Simon QC. Instructively, the proceedings were instituted against; (i)…Bruce Rappaport; (ii) …His firm Debt Settlers Associates LLC et al' [Miami Dade County Circuit Court: Suit No. 0603560: CA 26: October 10, 2007]. However, a non-judicial 'Settlement Agreement' eventually saw the discontinuation of Civil proceedings. This had preceded litigious proceedings in the United States.'
MISGUIDED CRIMINAL INVESTIGATION
Contrastingly, litigious proceedings succeeded over the apparent 'Misguided Criminal Investigation.' He obtained nought- 'US$O.' Through the institution of Civil proceedings, then 'Legal Affairs Minister Justin L. Simon QC' secured the restitution of 'US$12, 000, 000′[February 20, 2009]  from International Banker/Financier Bruce Rappaport' and his Miami-based firm, 'Debt Settlers Associates LLC' [Florida: US].
ACRIMONIOUS DESPERATION
 It may have been out of 'Acrimonious Desperation,' that the services of two overseas consultants were engaged. These Consultants were identified as; (i) '…former Attorney General Lawrence Maharaj' [Trinidad and Tobago; and (ii) …Guyanese Lawyer Sanjeeve Datadin.' The latter went from lawyer to 'Special Constable.' Both appeared woefully starved of skills or experience in criminal investigations. They may have been unsuspectingly teamed up with local investigators not necessarily to unearth evidence, but on the 'Hunt for Riches.'
PROSECUTORIAL DIFFICULTIES
The complex nature of the operations that speaks highly sophisticated arrangements, made it difficult in tracing proceeds so dispatched. Sensing 'Prosecutorial Difficulties,' Legal Affairs Minister Justin L. Simon QC' instituted litigious proceedings against 'Debt Settler Bruce Rappaport.' Before the substantive matter was heard, 'Freeze Orders' had denied access to the Banker/Financier's 'Swiss American Bank and Miami-based Accounts.'
EXPLOITS OF AN AMBASSADOR
Some eleven years after closure has been brought to the contentious 'Debt Rescheduling Saga,' some criminal investigators continue in the belief that criminal prosecution still looms over persons who may have benefitted from the 'Exploits of Ambassador Bruce Rappaport' (deceased) [1922- 2010]. Moreover, many citizens and public officials not properly informed or sensitized are still of the view that the 'IHI' mattter is still active in the hands of criminal investigators.
ROLE/FUNCTION OF DPP
Many may appeared to have been misguided as to the role and function of  the 'Director of Public Prosecutions (DPP). They may have been reckless not to know that; (a) …The prevention of crime; and (b) …Investigation and detection of crime,' are not among the functions of the 'DPP.' Public prosecutors not only know that 'He who asserts, must prove,' but also  shall prove their Cases '…Beyond reasonable doubt.'
EVIDENTIAL DEFICIENCIES
In criminal procedings, in addition to his prosecutorial responsibilities, the 'DPP' acts, advisorily when evidential advice is sought by investigators. In his prosecutorial capacity, serious 'Evidential Deficiencies' contained in the 'IHI-related Case File' were professionally addressed. Seemingly concerned with the investigation, candidly he wrote; 'I wish to reiterate that at no time was my opinion, advice,  input or comment ever sought during the entire investigation of this matter by the Police or by anyone else' [DPP 60/1: Page. 8].
SENSITIVITY AND CIVILITY
None may harbor illusions of what is likely or become confused that a 'Guilty Conscience' is the same as 'Guilty Silence.' That might be better left to people who may have been starved of a sense of responsibility or guided by traits inconsistent with  'Sensitivity and Civility.' The same shall not be said of the 'Director of Public Prosecutions (DPP) Anthony Armstrong and those that sit in the Magistracy, including 'Chief Magistrate Joanne Walsh.'
MISGUIDED IN FACTS
Both office holders have shown a resolve in resisting any temptation tto be influenced by the devil. Seemingly, with an understanding of that which is culturally prevalent in some environments,' a 'Director of Public Prosecutions (DPP),' may not wish to be embroiled in squabbles demeaning to his office or an affront to his dignity. Whatever may have come to the knowledge of persons removed from his office and independence, such persons  may have been 'Misguided in Facts.'
FUNDS IN FLIGHT
There were allegations that an estimated 'US$14, 000, 000' had not be accounted for in Remittances. Financial records show that 'Funds' of unknown source had taken flight to two destinations; (i) '…Isle of Man; and (ii) …Bermuda.' aThe latter appeared to have sought the banking services of Belwood.' Flight arrangements were reportedly made by the 'Debt Rescheduler.' , a documented list relating to the indebtedness showed a particInterestinglyular entry that states; '…Reduction amount to be paid to Mr. Bruce Rappaport with effect from 1st February 2001' [March 29, 2001].
THROWING DOLLARS IN FOUNTAIN
More intriguing, another document showed an; '…Agreement: Bruce Rappaport and Belwood Services SA' [December 17, 1996]. Through the 'Swiss American National Bank, 'Financial Secretaries' had been 'Throwing Dollars in Bruce Rappaport's Fountain.' Instructively, through 'Wire Transfers,' the 'IHI Remittances' were to be dispatched to his Miami-based Bank and firm, 'Debt Settlers Associates.' Incidentally, by the time the throwing was stopped, some 'US$14, 000, 000' had disappeared from 'Bruce Rappaport's Fountain.'
EVIDENTIAL ASSESSMENT
From 'an Evidential Assessment' provided by 'Director of Public Prosecutions (DPP) Anthony Armstrong,' it may have been concluded that both 'Forensic examiners and criminal investigators' had encountered grave difficulties ascertaining whether or not certain sums of money; (i) '…GBP 30,000; (ii) …US$400, 000; and (iii) US$400, 000' had taken flight from the 'Bruce Rappaport Miami-based firm 'Debt Settlers Associates LLC. It would have also been extremely difficult to prove that such sums came from the Government's Treasury.' This Department neither uses for 'legal tender; (i) …Great Britain Pounds (GBP); nor (ii) …United States Currency.'
CREDITED/DEBITED FUNDS
Clearly, the one person who may have been positioned to provide assistance in unravelling the opening of the (i) '…Foreign Bank Accounts; (ii) …Making banking arrangements; and (iii) …Conducting bank to bank transactions' would have been Bruce Rappaport.' Particular financial documents either showed 'Credit or Debit Memos' of substantial sums either being deposited on, or withdrawn from Accounts 'B/O' (By Order): Bruce Rappaport' [DPP 60/1: November 4, 2013].These doments reflect entries that lacked;  (a) …Source; (b) …Purpose; and (c) Legitimacy of  'Credited or Debited Funds.'
INVESTIGATIVE PROCESS
Tasked with consultation and direction of the investigation, their role was to guide investigators through the 'Investigative Process.' As no identifiable crime appeared not to have been committed within this jurisdiction, there services were no longer required. Then came 'Superintendent Nuffield Burnett.' He was tasked with the 'IHI' investigation. Likened to the Devil's temptation of' Jesus Christ' to 'Make bread from stone,' he was then charged with bringing 'identifiable fraudsters to justice.'
PUBLIC INTEREST
Such task was as 'Daunting' as fighting with a 'Bengali Tiger.' To all intents and purposes people he had described as 'Persons of Interest,' were well beyond his reach. Though at all material times proseecutors shall be seen as representing the public interest and the 'Rule of Law,' they are guided by well established prosecutorial principles.Among them that speaks to 'Prima Facie Evidence.'
PROSECUTORIAL PRINCIPLE
Such evidence shall show a 'Reasonable prospect of conviction.' In its absence, evidentially, this appeared 'Prosecutorally Hopeless.' It is also to be understood that persons who may have been suspected to be complicit with 'Bruce Rappaport,' such complicity may have been on non-jurisdictional foreign soil. Besides, some documents provided or sourced, evidentially, were seen as having no probative value.' For reasons of maker, chain of custody and evidential admissibility, such may have been considered problematic.
BATTERY OF ATTORNEYS
Except recklessness or lack of administrative interest, this shall have been known by the 'Attorney-studded administration.' This comprised several of the nation's finest legal minds; (i) '…Justin L. Simon QC, Legal Affairs Minister: (ii) …Dr. Errol Cort; (iii) …Harold Lovel; (iv) …Colin Derrick, Justice Minister; (v) …Joanne Massiah; and (vi) …Leon 'Chaku' Symister.' Each shall have been positioned to know that the culprit in the 'IHI Debt Rescheduling controversy was 'Bruce Rappaport.' Having been entrusted public funds, he had not only become a ' Bailee,' but also fully responsible and accountable to the Government.
AGREEMENT IN PRINCIPLE
The litigating party, 'Government of Antigua and Barbuda' had reached a compromise with International Banker and Financier, Bruce Rappaport and his Miami-based 'Debt Settlers Associates LLC. This came about the aggrievde litigant Government 'Agreed in Principle' to; (i) …Drop the names of unidentified parties it had joined in the 'Civil Suit' [Miami Dade County Circuit Court: Suit No.; and (ii) …Discontinue the litigious proceedings against its contracted 'Debt Rescheduler, Bruce Rappaport.'
ACCOUNTABILITY
The authoritative persons never disclosed to the citizenry that, 'No Criminal Acts' were committed within this jurisdiction. Though it was disclosed that '…Bruce Rappaport' had settled the matter, no details of the settlement were given. No other person, whether of interest or not was accountable to the Government. He was the sole person contracted as 'Debt Rescheduler.' Similarly, when a Government Senator reportedly resigned from the Senate, he was a contracted Auctioneer. As fate sometimes has it, adversity struck.
RESTITUTION OF EC$119, 866
He appeared to have been negligent.The proceeds of an auction reportedly left his possession. He was directed to make restitution of 'EC$119, 866' to the 'Customs and Excise Department' [SVG: News 784: December 20, 2020]. In such case, an excuse found to have been unsatisfactory, the matter being referred to criminal investigators, a charge of 'Fraudulent Conversion' may have been easily considered. This would have been prosecutable within this jurisdiction.
BILLOWING SMOKE
The 'Minister Finance, Financial Secretaries and Accountants General' may all have seen 'Smoke Billowing' skyward over the sun-scorched hills of 'Buckleys and Bendals.' They may also have seen smoke billowing into the sky from the chimney of the 'Oil Refinery' on the 'Friar's Hill Highway.' What they may not have seen aplenty, was derivative revenues from the refined petroleum products. Seemingly made to breathe a sigh of relief, yet with brain befuddled by 'smoke,' their thoughts may have been confused that 'Oil Refining' was not the same as 'Debt Rescheduling.'
DECEPTION
Those familiar with the 'Judicial and Criminal Justice Systems,' participated in mocked trials.The exercise spoke to nothing, but 'Deception.' Those placed in characterized roles seemed either starved of knowledge or understanding of the investigative and prosecutorial processes. Most never knew that justice mockingly sought, was capable of being likened to the pursuit of justice without evidence. Among the characters were elements wearing gowns not necessarily associated with ' justice and fairplay.' Some played roles of; (a) '…Accused public officials; (b) …Prosecutor;  (c) …Defence Counsels; and (d) …witnesses.'
WRATH OF ELECTORATE
The accused were all found guilty. A jubilant public gallery erupted into a frenzy. Those participated had achieved their objectives. Though mocked, it signalled that which was looming, the 'Wrath of the Electorate.'  It descended with a devastating defeat of the 'Lester Bird-led adminstration.' Then as previously expressed, parliamentary hounding began of those found guilty at the 'mocked trials.'
FINANCIAL FORENSIC INVESTIGATION
Such may have been extended to foreign jurisdictions, consequent upon a commissioned 'Financial Forensic Investigation.' The primary objectives included; (i) '…Tracing of State assets; (ii) …Recovery of such assets; and (iii) …Criminal prosecution of those evidence showed defrauded the nation of its 'IHI Debt Remittances.' The sought after assets were said to have been deposited in foreign banks, having been diverted away from the 'IHI Debt' settlement or rescheduling arrangements.'
SCREWS TIGHTENED
There had been some intriguing developments. Though the 'Settlement Agreement,' allowed for possible compromise, this may have been forced by the 'Tightening of Legal Screws.' The 'Freeze Orders' denied the 'Debt Rescheduler and his Associates' access to the firm's bank accounts. Bruce Rappaport's business operations had been seriously affected.' Several Court Orders saw his; (i) '…Swiss American Bank Accounts' [Antigua and Barbuda]; and (b) …Miami Accounts' freezed.' Likened to the public, most public officials remained in ignorance of details surrounding the settlement.
UNFREEZING OF ACCOUNTS
Reasonable inferences may have been drawn that it may have been  among certain stipulated conditions that may have been the arrangement that allowed for discontinuation of the 'Civil Suit' [February 20, 2009]. Details were not even sketchy, but remain shrouded in official secrecy. The discontinuation effectively released him and others who may have been so joined in the Law Suit from any further courses of action, civil or criminal.
PROSPECT OF CONVICTION
Some practicing attorneys are starved of knowledge that public prosecutors shall have evidence capable of engaging a Jury. Moreover, the prosecution is duty bound to prove its case '…Beyond reasonable doubt.' Instituting criminal proceedings is one thing. Prosecution of cases is another. Prosecuting attorneys know that it has been a well established 'Prosecutorial Principle,' that there shall be a 'Reasonable prospect of conviction' [Proulx v Quebec: Supreme Court: Canada: 2001].
CONCLUSION
To the investigators, transfers of certain sums of money that were credited to accounts on foreign soil may have raised concerns. These shall have affected; (i) …Source of funds; and (ii) …Legitimacy.' Two particular bank transaction Debit Memos that states, (a) '…By Order of Bruce Rappaport and (c) another stating '…As per client request' may also have prompted an inquiry [Debit Memo: February 22, 2002]. Instructively, this was receivable by one of, or four named persons contained' [October 13, 1998]. Except it was explained by 'Bruce Rappaport, known for his wealth, investgators could not have easily determined that it was 'IHI Remittances.' Professionally speaking, from these activities, though occurring on foreign soil, it seemed more like 'Money Laundering.' ***
CLICK HERE TO JOIN OUR WHATSAPP GROUP