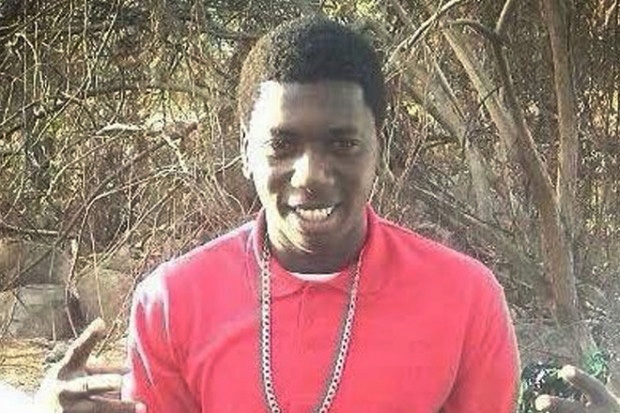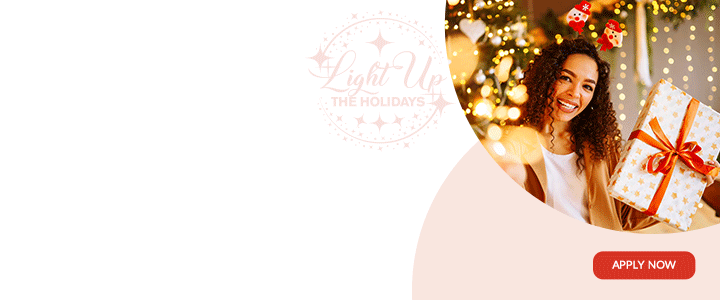 RAWLSTON POMPEY

Invariably, some news or occurrences are missed. Occasionally, something captures the attention, provoking curiosity as to inspire the human spirit. Many of today's occurrences, however, often sadden the heart and dampen the spirit. The tragic killing of young Nevisian has been one such occurrence that will remain under a shining light in the memory of many people across the region. Awakened just after 3 am [September 21, 2018], decidedly, the internet was about the best place to surf for any news or developments that may have been missed.  Came upon a rather '…tragic; …touching and troubling story.' It was new and speaks to trauma and distress; pain and mourning and infinite grief. It speaks to the untimely death of Philo Wallace 17, of the quiet sleepy community of Hamilton. Though seemingly, not cold-blooded, but suggestive of a retaliatory response, media reports revealed that he was gunned-down at a Night Club by an off-duty plainclothes Police officer. The officer identified with culpability was Constable Zaviel Jeffers.
PERSPECTIVE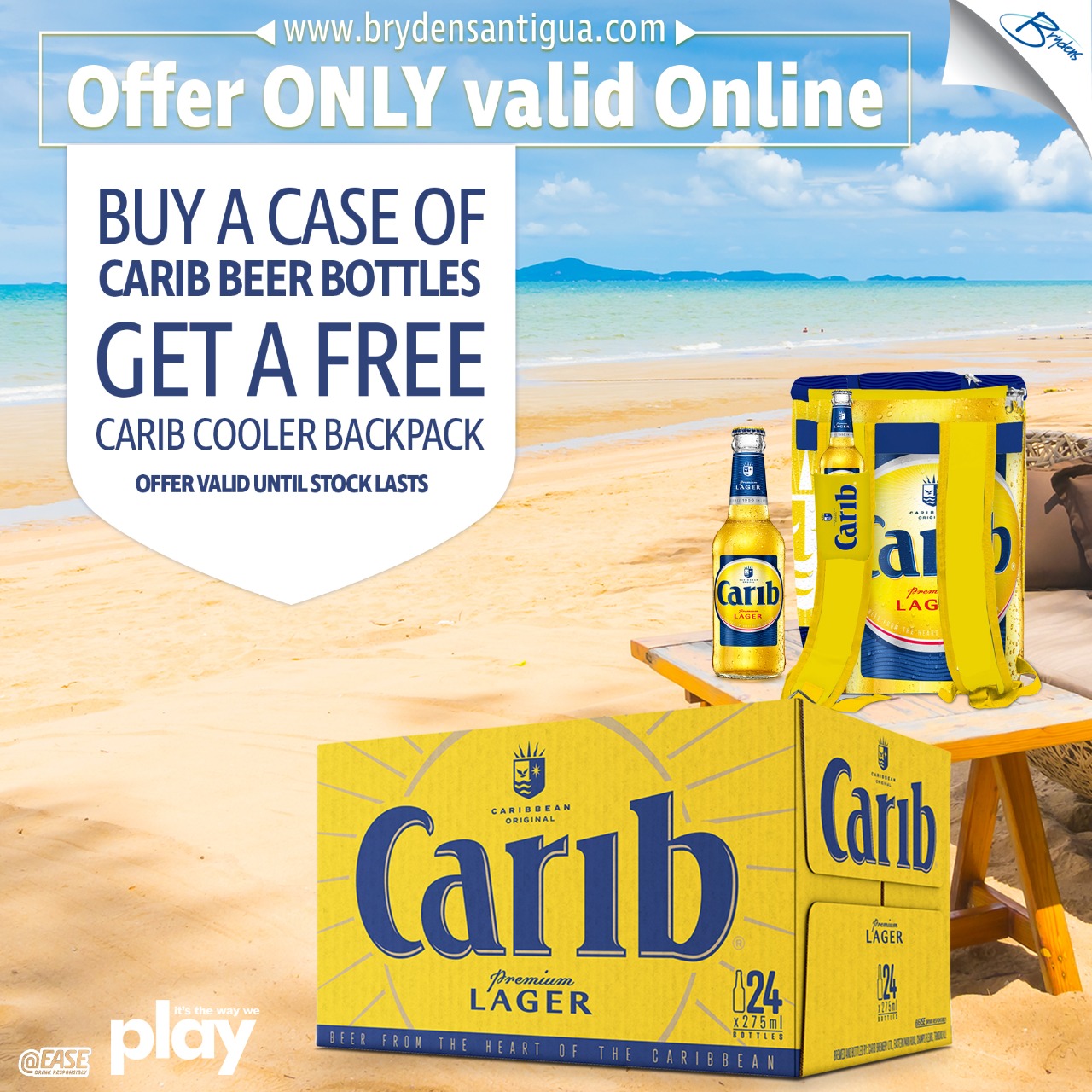 Much may have been written by people apparently starved of Police procedures in circumstances like these. This commentary seeks to provide some enlightenment to as to certain procedures obtained within the Organization of Eastern Caribbean States (OECS) for the holding of a Coroner's Inquest. Given the jurisprudential derivate of United Kingdom laws, inherited and practiced throughout the 'OECS' where existing laws and procedures are similar. Consequent upon pending judicial considerations (sub judice), only the procedural aspects will be explained. What shall be understood, is that the purposes of holding a Coroner's Inquest, is primarily to ascertain the circumstances surrounding the death of a person, whether violently or tragically or where the cause of death of a person who died suddenly was not immediately known and to ascribe culpability to a person or persons, if a Coroner's Jury so determined and ruled.

CULPABLE IGNORANCE
In a mindboggling turn of events, after the Coroner's Inquest and verdict where no culpability was ascribed to the shooter, Director of Public Prosecutions (DPP), reportedly disregarded the verdict of the Coroner's Jury by luring Commissioner of Police Ian Queeley [RSKNPF], down a slippery destructive slope. When he caused the verdict of the Coroner's Jury that his administration had caused to be selected and summoned by Coroner Madam Yasmine Clarke to be ignored, he may have exhibited '…Culpable Ignorance' of Lord Denning's dicta. Thus, after some 10 months, apparently of indecision, Constable Zaviel Jeffers was reportedly arrested and charged with Manslaughter [SKNO: February 27, 2018]. As a consequence, he may have exposed himself to be seen as acting in contempt, by ignoring the '…lawful Verdict of the Coroner's Jury,' reducing the Coroner's inquisition to a complete farce.

OPEN VERDICT

Lessons may have been learned from the Inquisition into the '…mistaken killing of a Brazilian Jean Charles Menezes 27.' Misidentified and erroneously suspected as a bomber, a Coroner's Inquest revealed that he had received '…seven bullets to the head, shot at point blank range by two Metropolitan Police marksmen' [Wikipedia: July 22, 2005]. The internationally reported 'London Underground Bombing,' though mired in controversy and confusion; …speculations; …suggestions of rushed assumptions; and accusations of suppression of evidence,' The structured format of the proceedings, summation and questions provided to them by the Coroner Sir Michael Wright QC, appeared to have guided their deliberations and subsequent return of a family and public disappointing '…Open Verdict' [December 12, 2008]. This Verdict had never been subjected to interference.

INQUISITORIAL VERDICT

Lest it be left to speculations, the author holds no relations with or briefs for the victim's family. He also holds no familiarity or knowledge of Commissioner Ian Queeley; Director of Public Prosecutions (DPP) Walston Graham and accused Police Constable, Zaviel Jeffers. Suffice to say, that which was revealed by a regional news portal [SKN Observer: February 27, 2018], represents that which had transpired between the two senior public officers and their respective offices, Commissioner Queeley may have been given good reasons to harbor feelings of trepidation and distrust.To all intents and purposes, the 'DPP' appeared to have ignored the '…Inquisitorial Verdict' in advising the Commissioner of Police to slap a charge of Manslaughter against Constable Zaviel Jeffers after the Coroner's Jury had ruled otherwise.  

BUCKLED UNDER PRESSURE
None may decide and/or dictate for the Commissioner of Police. Many Commissioners of Police, particularly those that chose to avoid culpability of ignorance, had often guided themselves by the historic ruling in the case '…Regina v Metropolitan Commissioner of Police Blackburn Ex parte' [1968: 1 AER: 763]. Consequent upon this seminal ruling, none may dictate to a Commissioner how he may enforce the law. Master of the Roll, Lord Alfred Thompson Denning had made it settled law that '…No minister of the Crown and no Police authority shall tell the Commissioner to arrest this man or that one; …He is responsible to the law and only the law.' Seemingly Commissioner Ian Queeley may have '…Buckled Under Public Pressure' and/or environmental influences.

PROSECUTORIAL IMMUNITY
That which many people saw as among the most disconcerting has been an apparent established climate, pronounced by tragic killings across the region at the hands of those charged with responsibility to protect and serve. Most have expressed concerns over apparent creation of a climate that injects fear into the citizenry and seemed to have encouraged impunity, as officers operated in an environment that appears to offer trigger-happy police personnel '…Prosecutorial Immunity.' No matter the circumstances, whether suddenly or tragically, when death occurred, families and loved ones; friends and associates; communities and general populations, are jolted into shock and stricken by awe. This is dedicated to the bereaved and people who cherish life, and respect the sanctity of it.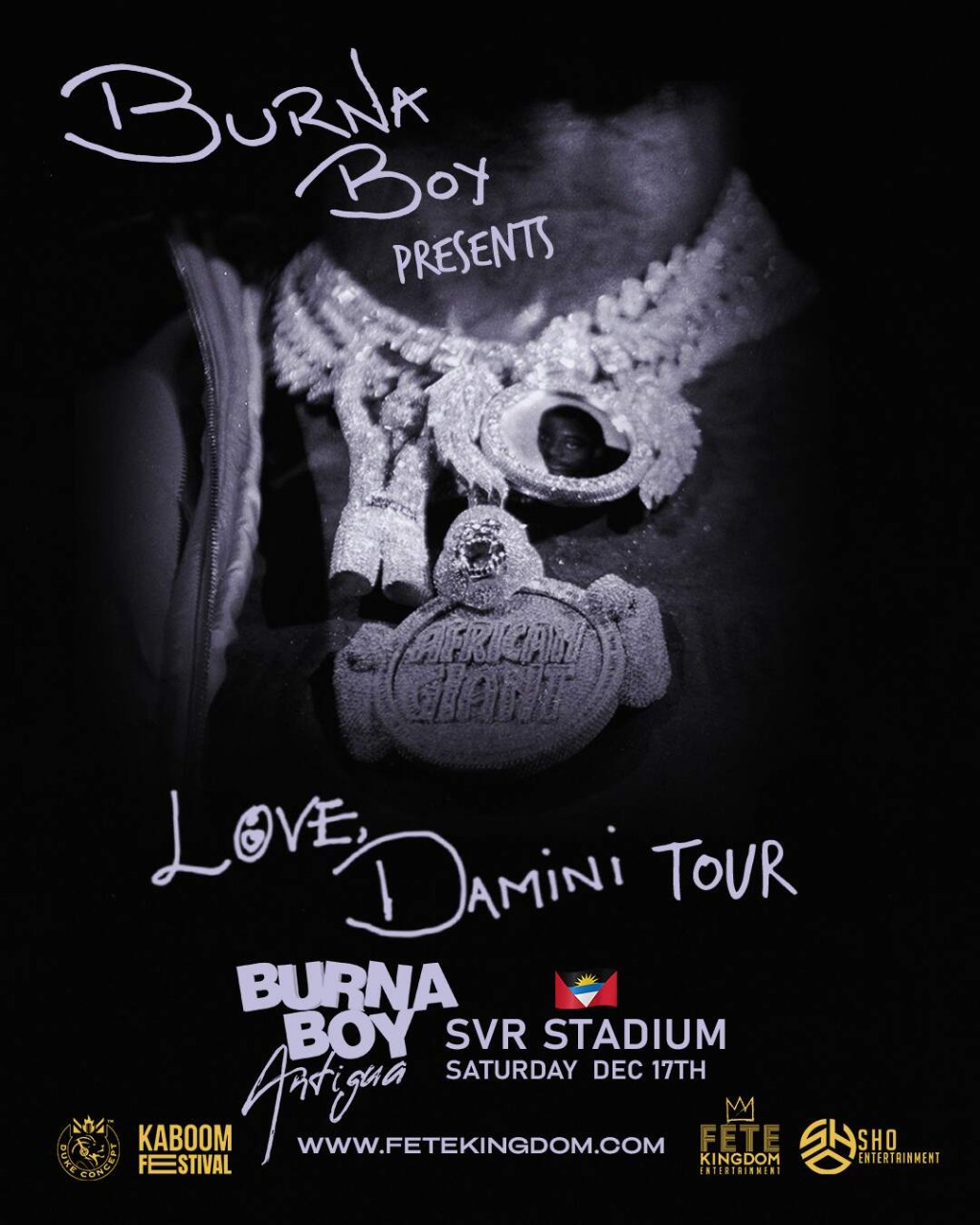 WHEELS OF JUSTICE
The bereaved and grieving family, supported by community activists desired nothing but justice. They rallied together with commonality of purpose, understanding and determination. These were strengthened by a collective resolve in ensuring that the wheels of justice turned and spun in favor of the bereaved family. Incidentally, the '…Wheels of Justice' infrequently turned that way, reflecting nothing but the harsh realities of life. Then controversy and confusion reigned. There was the completion of a Coroner's Inquest with defiant expectations of a verdict of '…Justifiable Homicide.' There had been post assurances of a review of the incident and Coroner's Inquest by Director of Public Prosecutions (DPP) Walston Graham [SKNO: April 2017]. No authority resides with anyone to interfere or set aside the conclusive, inclusive or open verdicts of Coroners' Juries. However, if there shall be a 'police guinea pig,' then the one ideally suited for experimentation,' shall be the Police high command.
KEVIL NELSON CASE
The outcome of the '…Kevil Nelson Case' not only vividly makes the point, but also provides useful lessons to serving law enforcement personnel across the region [ANU: October 24, 2006]. It was obvious to all a sundry that the accused Constable Nelson (former subordinate), appeared to have made a serious professional error of judgment. It ended not only the life of Denfield 'Tody' Thomas, but also a promising law enforcement career. The facts revealed that the baby was in another village in the safe custody of a paternal grandmother. At the hour of night, he may not have been influenced or prompted to visit the residence of the deceased. The ill-advised and unexpected visit to the home of the deceased reportedly precipitated a physical confrontation. The tragic incident had captured the attention, imagination and hearts of people across the island.
 SINGLE SHOT – INSTANT GRIEF
An error of judgment, lack of foreseeable consequences, and lack of self-restraint and a '…Single Shot' at close range, penetrated the chest walls, dissecting vital internal organs that resulted in '…Instant Grief.'  Many were left with emotions spiralling out of control, and with scared memories and everlasting grief. The people had mobilized themselves, rending vehicular traffic diversion as they mounted blockade of streets in the community. This was followed by the usual, but dreaded formalities of arrest; a charge of murder; remand to prison; trial and conviction, and institutional residency of 22 years. Circumstantially, there may be no equation as to what may have occurred between '…Zaviel Jeffers/Philo Wallace' tragic incident.
DEADLY USE OF FIREARM
There is really no place to run or hide from, or escape death. For instance, when death visited deceased Denfield 'Tody' Thomas, he was in the safety and comfort of his home. Conversely, when it visited Philo Wallace, he was at a party socializing with friends. When news broke that Philo Wallace was allegedly gunned-down by an off-duty plainclothes officer, dark shadows had descended upon his community, while shockwaves reverberated across the Federation of St. Kitts and Nevis. As in the case of the Constable Zaviel Jeffers, so it was in the Kevil Nelson case. Media reports suggested (i) …a violent physical confrontation; and (ii) the '…Deadly use of a Firearm.' He reportedly visited the deceased home for no other reason than '…retrieving a baby's bag, when tragedy struck.' The difference was that Constable Nelson went out on a purely mundane domestic dispute to assist a distraught mother, while Zaviel Jeffers 17, may have been socializing or moonlighting at a Night Club.
INTERNATIONAL PRACTICE
From that which is widely known and practiced in some democracies within the international community, victims fatally wounded by law enforcement personnel, except where prima facie evidence suggested recklessness or foreseeable consequences, where culpability was clearly established to dictate immediate arrest for murder, inquests '…touching the death of the deceased are often be held to bring closure or prosecutorial action as prima facie evidence may suggest [ANU: Chapter 105: SKN: Chapter 3.08]. This is so, whether or not an accused officer was acting in the execution of duty or like any other citizen acting defensively to prevent a violent crime or attack on his, or the person of another. It also matters not whether the person so fatally wounded was in, or out of police custody. It was evident that in its quest for information and a family and clamoring for answers, they have all encountered an impenetrable '…wall of secrecy' surrounding the incident.'
CAPACITY OF MAGISTRATE
Unlike other jurisdictions, in the Caribbean Community (CARICOM) and Organization of Eastern Caribbean States (OECS), a British-derivative jurisprudential practice is obtained. Many people who are confused over the dual-role of Magistrates are generally those who are under-informed, misinformed or not informed. In the capacity of Magistrates sits and hears matters of Civil or tortuous nature brought before the Court or adjudicate Summary offences and conduct committal proceedings in matters of Criminal jurisdiction. Conversely, when Magistrates function in the '…Capacity of Coroners,' the office holders are merely inquirers. The inquisitorial and quasi judicial proceedings are called '…Coroner's Inquests,' as defined in the Coroner's Act.
CAPACITY OF CORONER
A Coroner, with a summoned five-member Jury, is required to inquire into the circumstances touching (a) …Sudden or violent or suspicious deaths.' These include homicide, suicide, accidental or undetermined; (b) …Massive Fires; and (c) …Treasure Trove; and (d) …Shipwrecks or marine disasters.' This continues to be the jurisprudential practice in most of the Commonwealth nations. Many people, particularly Kittitians and Nevisians, may recall the '…MV Christena Disaster.' A Coroner's Inquest revealed the horrors of its passengers and crew and the unspeakable grief; immemorable pain experienced by survivors and the indelible mark left in the minds of the populace in the Federation of St. Christopher and Nevis [August 1, 1970]. More recently, the tragic killing of a Nevisian youth has not only sparked controversy over the action of a law enforcement officer, but also an apparent puzzled verdict of a Coroner's Jury.
NON- CULPABILITY
A Coroner's Court is guided by rules and procedures contained in law. The Rules provide for guidance to Coroners. The Jury deliberate and return verdicts, based upon circumstantial evidence presented by sworn witnesses. Additionally, there is guidance by the Coroner that allow for the Jury to understand aspects of law relevant to the circumstances and helpful to their deliberations and verdicts. Apart from deaths where the medical history of a deceased was within the knowledge of the attending physician, he would make determinations as to the cause or causes o death. In that case since it would have been determined that the deceased died of '…Natural Causes,' no person would be held culpable. Similarly, a person climbing up into a tree and accidentally fell, or deliberately hanging him/herself no one will be held culpable for such death. In such circumstances, a Coroner's Jury would return a verdict of'…Misadventure or declared a Suicidal Death.'
VERDICTS OF JURIES
Where death resulted from human acts or omissions, recklessness or negligence, a pathologist performing an autopsy/post mortem, through his expertise guides a Coroner with his findings and opinion as cause of death. In many jurisdictions within the Organization of Eastern Caribbean Stated (OECS), a five-member Coroner's Jury is summoned to hear the circumstances from testifying witnesses that allows for a verdict. This is to ascertain if there was (a) '…Culpability (c) …Justifiability; or (d) …Misadventure.' The Coroner explains and gives directions on the law. The Jury reaches conclusions and makes determinations based upon the circumstances presented to them on Oath or Affirmation. In the instant Philo Wallace tragic shooting, a Coroner Inquest has identified Police Constable Zaviel Jeffers with '…culpability,' but having heard the circumstances touching his death, the Jury by an overwhelming majority 4-1, ruled that his death was justified.
REASONABLE AND JUSTIFIABLE
In other words, given the facts and circumstances, the Coroner's Jury, no doubt, properly directed on the law by the Coroner Madam Yasmine Clarke, gave acute considerations, determined that though the Police Constable had in fact, shot and killed the victim, in the circumstances presented to the Coroner's Jury, whatever they may have been, that which the accused Constable may have been up against and the apparent measured force used, was '…Reasonable and Justifiable.' It made no difference whether a Police officer was on or off-duty, in uniform or plainclothes. It had to do with what was happening at the material time and the amount of force used in protecting himself from actual or imminent attack. Most importantly, an officer using deadly force in excess of, or over-extended or immeasurable to what may have been used against him or imminently threatened, shall show justification.
FRIGHTENING AND INTRIGUING
In the Philo Wallace tragic killing, it was '…Frightening and Intriguing' how the incident appeared to have been handled. Seemingly quizzed by the media that had been seeking information, while the bereaved family had been clamoring for answers, Director of Public Prosecutions Walston Graham' made it clear that his office was not in recess and was also not leisure time playing 'hopscotch nor hide and seek. Media reports revealed that through a letter penned to Commissioner of Police Ian Queeley, he had advised him to cause a charge of Manslaughter to be laid against Constable Zaviel Jeffers [SKNO: April 12, 2017]. This, for two legitimate reasons, appeared ill-advised. Firstly, the Coroner's Inquest was conducted in accordance with the Coroner' Court Act [Chapter 3.o8]. Though not a criminal or litigious Court, it is still a competent Court specifically established for the purposes of holding inquisitions into violent or accidental, sudden, suspicious or unnatural deaths.
GRAY AREAS
When tragedy struck at the hands of the Police, '…Gray Areas' in management or supervision often surfaced. The public wrath often descended upon the organization. Bitterness is tasted by everyone and animosity often lingers. Citizens continue to harbor suspicion and distrust in the Police. Lest hatred is allowed to fester in their hearts and that of the bereaved or saturates the mind of the nation; …Lest citizen confidence continue to wane, Police Commanders know, while they have responsibility for their personnel, they also have a duty to show that there is nothing to conceal. Invariably, thorough internal investigations may help in ascertaining facts that otherwise might fuel public speculations. In the instant case, a Commander may wish to ascertain (a) …the presence and purpose of the off-duty Constable; (b) …whether a legitimate patron or moonlighting.'
CONCLUSION A Commander shall know about, (i) …possession of a firearm, whether lawfully and/or officially issued by his supervisor or Armourer for self-protection or for reasonable and responsible use in the performance of duty; and (ii) …whether such firearm was illegally possessed as to violate provisions in the Firearms Act for legitimacy of acquisition and use; and (iii) …whether or not Force Standing or Station Orders or disciplinary regulations were breached or disobeyed.' Most importantly, such inquiry may likely help to determine the effectiveness of command and control; superintendence and supervision; proper deployment of subordinates and conformity with Use of Force Policy.' If there ought to be transparency and accountability; improved professionalism; enhanced responsibility and conformity to organizational disciplinary regulations, then these, though not the cure-all for organizational indiscipline, existing '…Preventive Mechanisms' shall be strengthened. An internal inquiry, therefore, is ideal to, inter alia, to help in determining strengths and weaknesses. It may very well help in preventing Coroner's Inquests, triggered by the deadly use of force. Even so, none may be delusional that given the unpredictable nature of man and the dangerous and complex nature of police work, in given situations all in hell may still break loose.
CLICK HERE TO JOIN OUR WHATSAPP GROUP