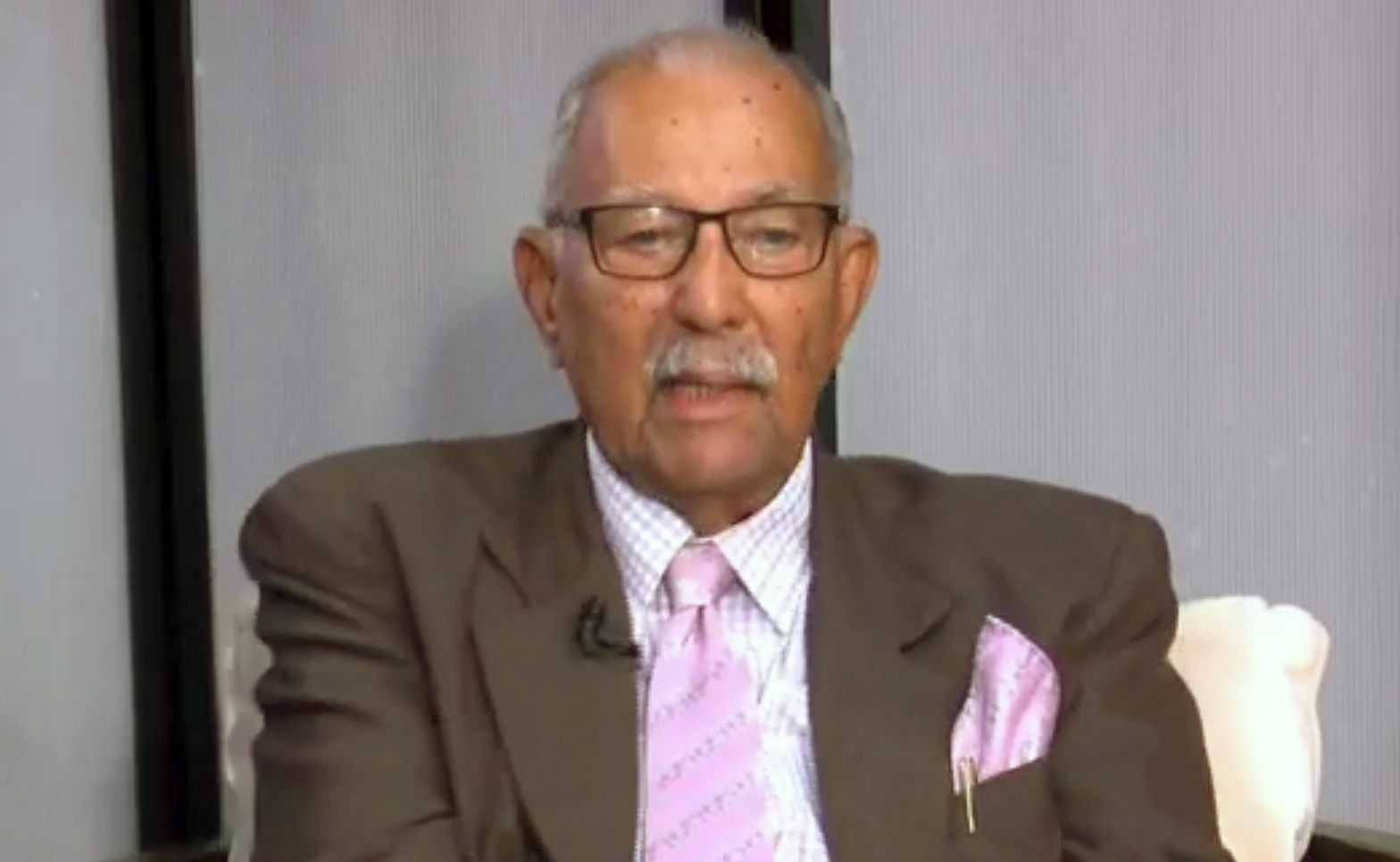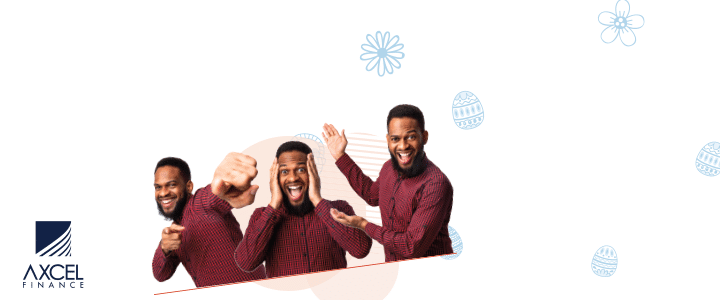 By Rawlston Pompey

The rapid global spread of the pandemic and lethal virus called 'Coronavirus,' further called 'Covid-19,' has resulted in changes to the way people interacted, as well as the distance they shall stay from each other. It also seemed to have impacted the manner in which people are expected to speak and to treat each other. That which may have been obvious is that the human brains may have been affected by the 'deadly virus.' Among other things, historical records shall show that the 'novel virus' had reduced world populations by hundreds of thousands of vulnerable people. The virus seemed to have affected the brain of some members of Parliament as well as members of the society who had violated the 'Eustace 'Tiko' Lake-led 9-member Central Board of Health (CBH) '…imposed Curfew, and failure to wear a face mask in public.
MOUTH AND BRAIN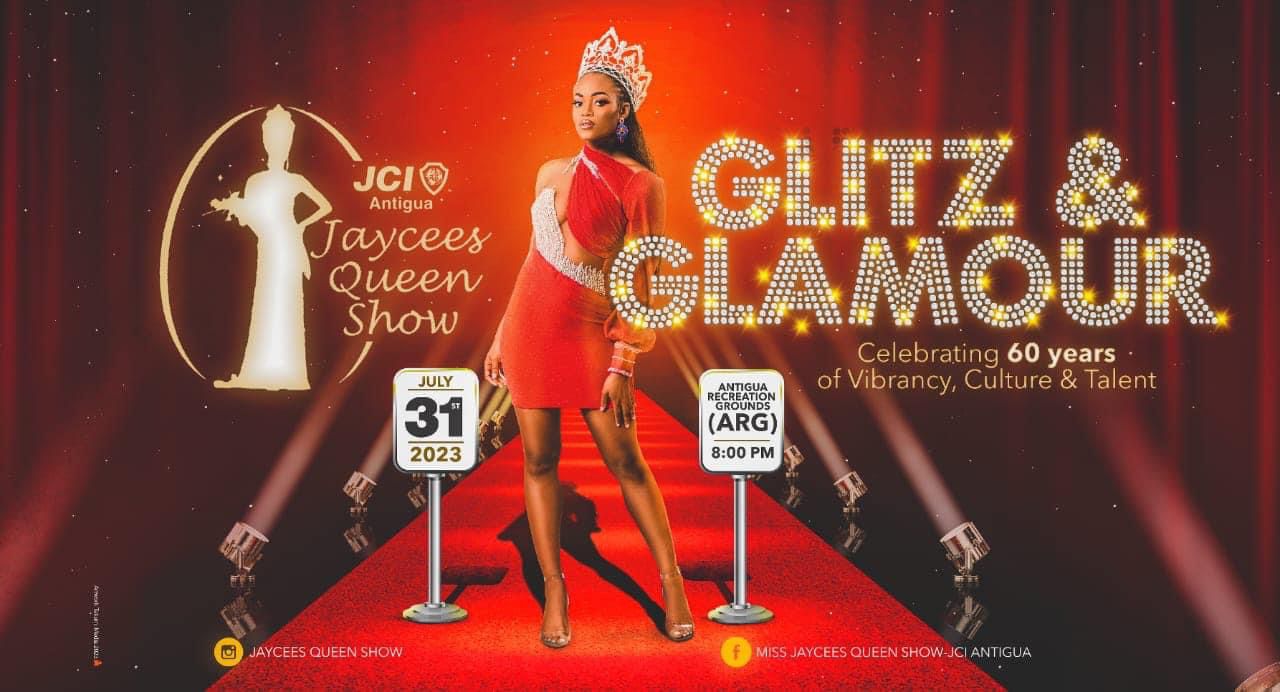 More interestingly, may have been an apparent 'Coronavirus-affected 'Mouth and Brain' of '…House Speaker Sir Gerald Owen Anderson Watt KCN, QC and the mouth of Member of Parliament, Jamale Pringle.' Hansard and history may never show, while posterity may never know that a feisty 'House Speaker' may have cantankerously entered into a heated 'public spat' with a junior Member of Parliament [ANU: May 15, 2020]. Given the sordid encounter, pundits and some Members felt that the 'House Speaker' may have been reckless not to have remembered that he may have guided the parliamentary exchange, either by the 'Standing Orders of the House' or by employing a better sense of 'parliamentary judgement.'

PERSPECTIVE
The 'Coronavirus' would take no responsibility for what had developed within the 'Sacred Halls of Parliament' [May 14, 2020]. This commentary looks specifically at the recent developments within the 'Sacred Chambers' of the national Parliament.' It particularly looks at; (i) …The speakership role of Sir Gerald O. A. Watt KCN, QC; and (ii) …Reactions and/or responses by Member of the House, Jamale Pringle.' Having been denied the 'privilege of making a 'Personal Explanation' on a matter, said to be of national import, he may have 'rightly or wrongly' pointed out some inconsistencies to that which is contained in the 'Oaths of Office,' a required subscription by a person appointed to the 'Speakership' of the House of Representatives.

STIFLING SOCIAL PROGRESS

There may be no doubt that those holding public office shall always be mindful of their duty to exhibit a sense of responsibility and civility in interacting with their fellowmen. Thus, as a mark of respect, humans are generally expected to demonstrate behavior that is to be seen as consistent with good discipline. Not infrequently those rising from humble beginnings are subjected to frustration and humiliation by those given 'privileged position' and have considered themselves as having been sufficiently endowed with 'superior intellect.' These are the very ones, who were often seen as 'Stifling Social Progress.' When they provoke the ire in those who are seeking to aspire, not only has '…hell breaks loose,' but they also incur the wrath of the populace.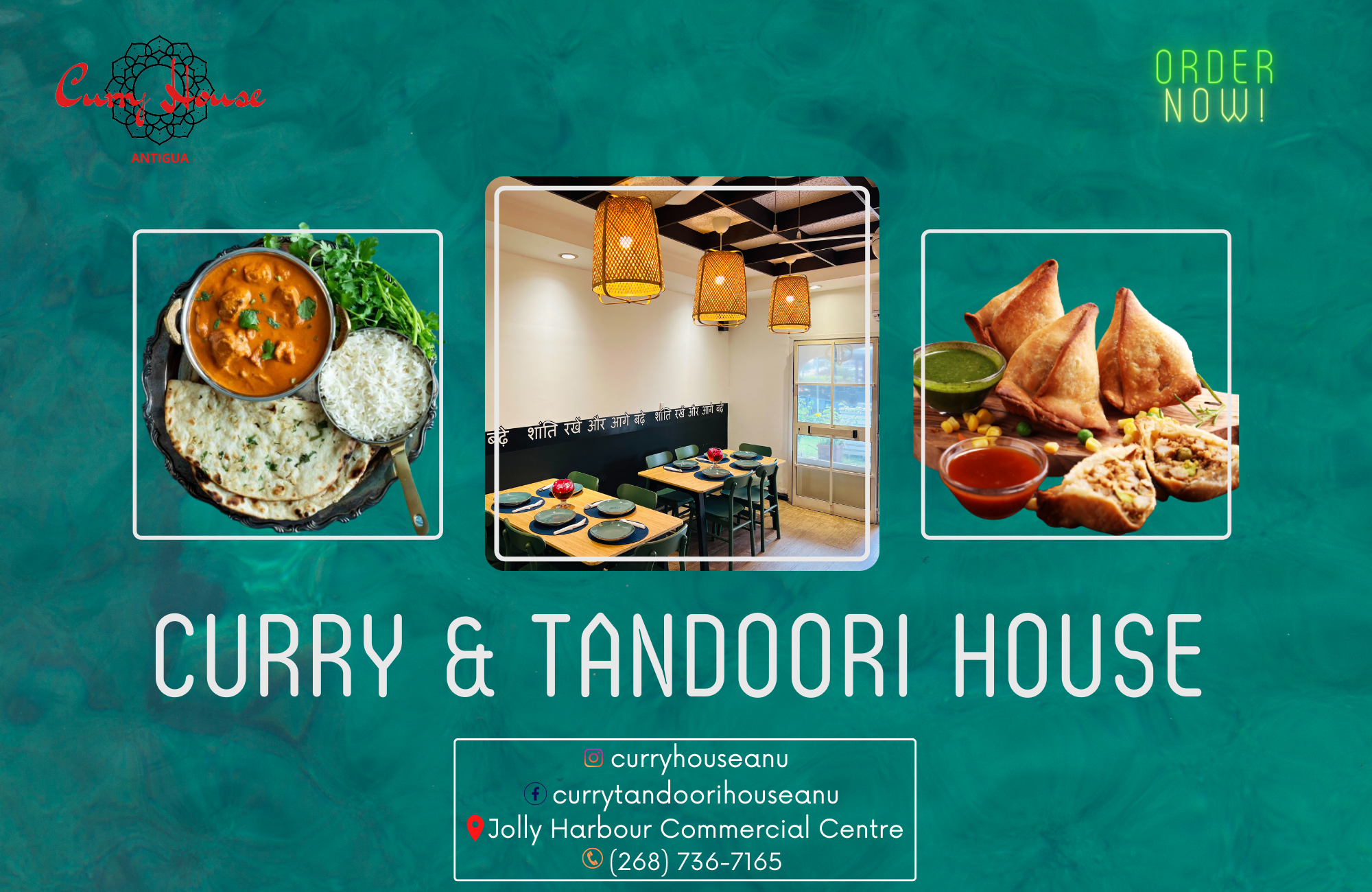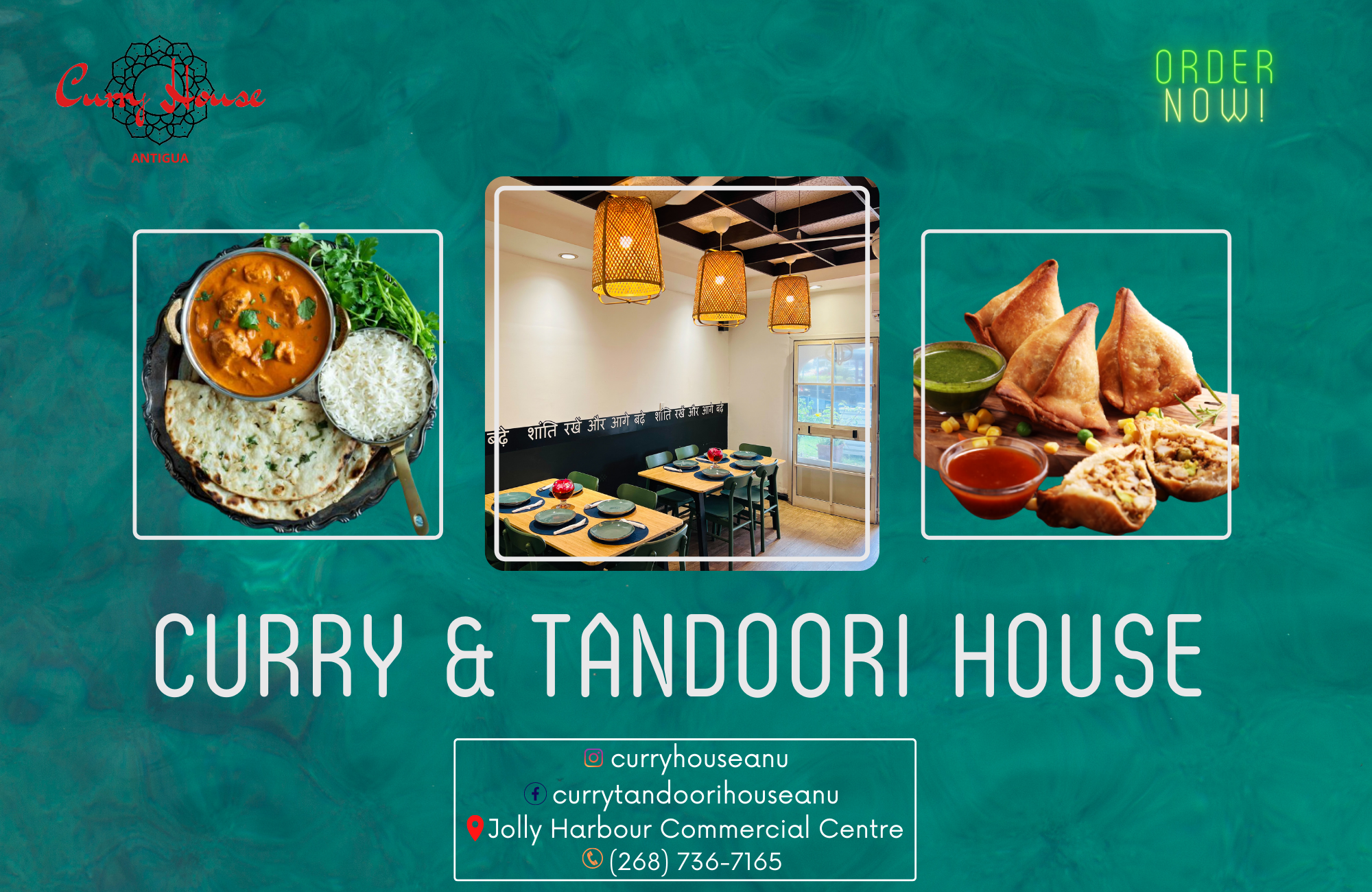 CONSTITUTIONAL PRINCIPLE

It is among the United Nations General Assembly proclamations that, '…All human beings are born free and equal in dignity and rights' [Article I: 1948]. Frequently, the things a 'privileged few have uttered or done, they were frequently 'Wrong Like Hell.' As has been observed by many people, there has been a '…Founding Constitution Principle' that has often been overlooked by those placed in 'privileged positions' to represent the citizenry. This principle states, '…Whereas the people of Antigua and Barbuda assert their conviction that their happiness and prosperity can be best pursued in democratic society in which all persons may, to the extent of their capacity, play some part in the national life' [CO: Principle C].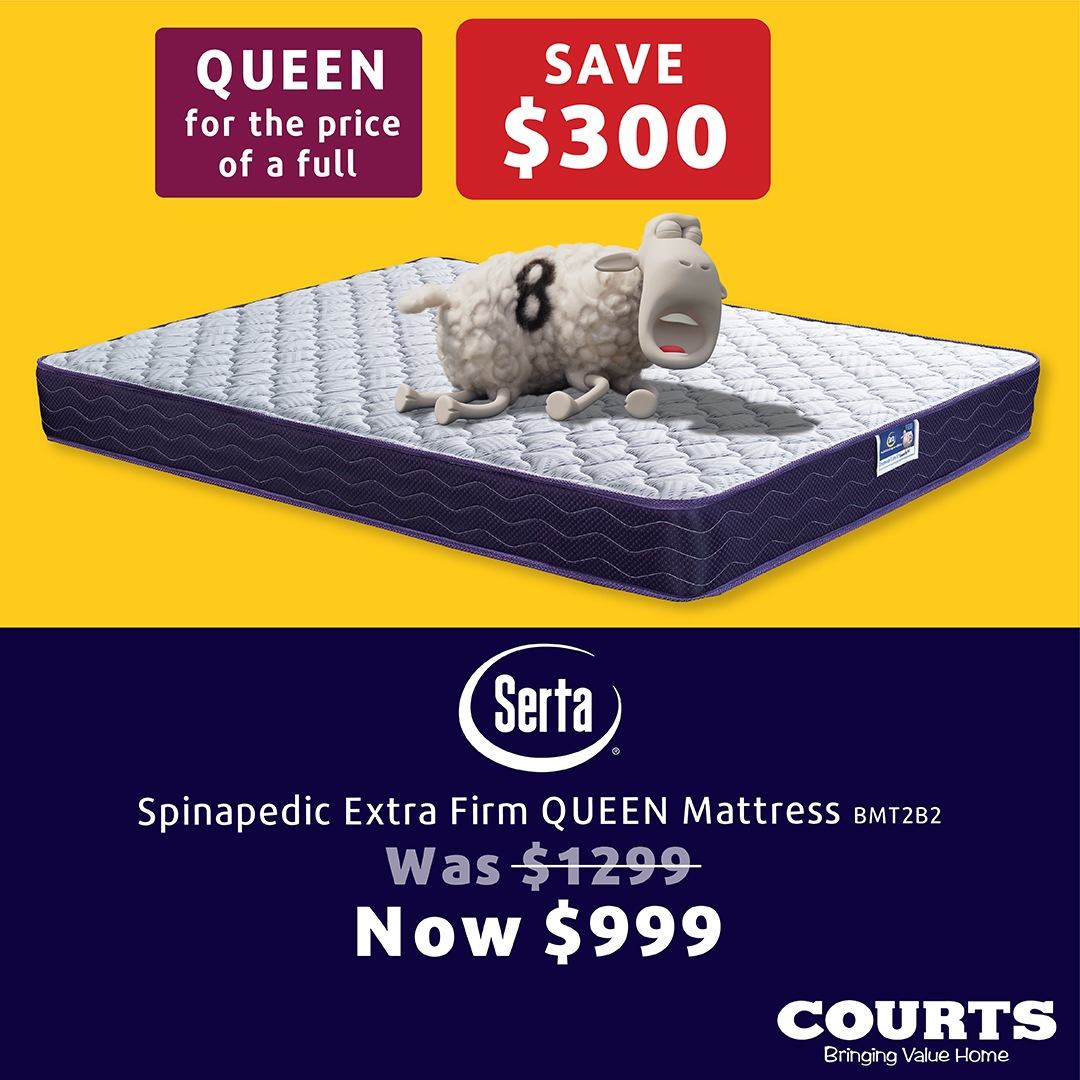 SOCIAL DISTINCTION
How humans commune, communicate and relate to each other is often seen as determinants to '…responses; …interaction; …treatment or attitude' others may display. This, as everyone knows, has not only been the cause of much confusion, but has also fuelled consternation as to see in others elements of defiance and rebelliousness. Those so positioned by 'Reciprocal Privileges' in holding public office, are reasonably expected to be as '…gracious; …affable; …approachable; …tolerable; …obligingly helpful' and as considerate as they possibly could be. Even as St. Paul suggests, '…But every man in his own order' [KJV: 1 Corinthians 15: 23], within this nation, there shall be no 'Social Distinction' of any kind.

QUIBBLING OVER TRIVIALITIES
Frequently, humans have found themselves 'Quibbling Over Trivialities.' Besides this, it has been the human experience that just as 'Violence begets violence,' so too has been 'Disrespect begets disrespect,' be it in the wider society or in the 'Sacred Chambers of Parliament.' Thus, it is not unusual for fist fights to erupt in Parliaments. Though not the best way, that appears to be one of the many ways to get parliamentary views across either to the 'Speaker of the House or to other Parliamentarians.' This may have been recently observed in the 'Turkish Parliamentary brawl.' Displeased Parliamentarians had flexed their muscles upon each other. It was a fight, 'full of fists' [You Tube: March 20, 2020].

PARLIAMENTARY HISTORY
The national Parliament is full of historical upheavals. Hansard may show that past Members had running verbal battles with either the 'House Speaker or Senate President.' For instance, when former Opposition Member Gaston Browne led the chant '…Baldwin must go,' following a brief recess, on resumption of the Sitting, then 'House Speaker D. Gisele Isaac' immediately directed the House's attention to the '…grossly disorderly chant.' With immediacy, the relevant 'Standing Order' was applied against the belligerent Member. Eventually, instead of 'Baldwin must go,' it was 'Gaston' who was ordered by the House to 'Go.' By enforcement of the 'Rules of Order,' he was suspended from further service to the House' [SO: No.43].

DISORDERLY CONDUCT
Further to such development, during the 'Financial Year 2011, Senate President Hazelyn Francis had determined that the conduct of then Senator Joanne Massiah, fell well below the standard of respectable parliamentary behavior. Consequently, she was ordered to withdraw from the Chambers immediately for conduct the Chair had considered to be '…grossly disorderly' [2011]. That still was not all. When former Senator E. P. 'Chet' Greene was alleged to have made certain 'inciting comments' about possible action to be taken against former Governor General, Dame Louis Lake Tack,' in the eyes of then 'Senator Anthony Stewart,' he may have gone way 'Beneath the Surface.' This was a 'Talk Radio' programme he then hosted on a radio station.
SENATORIAL FATE
The then Opposition Senator E.P. 'Chet' Greene's 'Senatorial Fate' not only fell into the hands of 'Senator Anthony Stewart,' but also that of the 'Senate Majority and then Senate President.' When a 'Motion for Suspension' was moved and seconded by 'Senator Joanne Massiah,' the overwhelming majority voted 'Aye,' the then offending Senator was slapped a '…three Sittings Suspension' [January 2, 2011]. Ironically, at an earlier sitting of the Senate, while making his 'maiden Senatorial presentation,' it was Senator Joanne Massiah, (cross-talking) who had made the 'jestful utterance' to the new Senator, '…Cockroach has no business in fowl house.' Today, he is not only a Member of the House of Representatives, but also holds the portfolioed position of '…Minister of Foreign Affairs' [June 2014-]. Since that era, much has not changed. With constant snorting and bickering, the apparent 'plantation mentality' remains much the same.
SERIOUS IMPLICATIONS
The eminent House Speaker now runs the risk of being referred to as a 'feeble-minded hypocrite.' Researching for this commentary, it was revealed that in a parliamentary debate (Tuesday 20, January 2015), a 'Tasheka Lavann' news story states inter alia,'…Members of the Government side walked out of Parliament just as the Member for All Saints East and St. Luke, Joanne Massiah rose to speak.' There were no sanctions against any Member then. More than likely, most of the current Members were in attendance at that Sitting. Not sure how the hell 'Sir Gerald' would reconcile these two incidents. His handling, then and now may have 'Serious Implications' for; (a) '…Suspect Chairmanship; (b) …Questionable integrity; and (c) …Apparent glaring partiality.' (Visit and click on Videos) [ABS TV/Radio: January 27, 2015].
DREADFUL UTTERANCE
In the case of the recalcitrant 'Parliamentarian Jamale Pringle,' given his clearly defiant stance, the 'House Speaker,' reluctantly, yet decorously surrendered with the 'Dreadful Utterance,' '…Fools rushed in where wise men fear to tread.' This came after the somewhat tolerable House Speaker, had issued a caution to the Member that he was 'standing on thin ice.' Whatever, the comment meant; it may have been inappropriately used.  Then rightly or wrongly, yet as daringly as he could have been, the young and brazen parliamentarian had urged the apparent deflated 'House Speaker to 'break the darn 'Ice' under his feet. Luckily, the Speaker who had been in control of his well known 'feisty mood' did not, since the obvious recalcitrant Member, may have perilously and regretfully fallen beneath the darn icy surface.'
INSIPIDITY OR STUPIDITY
Though he may not have exercised a discretionary power as contained in the 'Standing Order' [No. 20], 'House Speaker Sir Gerald O. A. Watt KCN, and QC' may still be seen as conforming to such Standing Order. In denying Parliamentarian and Member and Leader of Her Majesty's Loyal Opposition, Jamale Pringle' the 'Positional Privilege' to make a 'Personal Explanation,' he had incurred the wrath of the nation.' Such denial appeared to have been laced with 'Insipidity.' No way, 'Rawlston Pompey' was going to write the word 'Stupidity.' No Sah! It seems much better to say, 'Sir Gerald.' Ask the 'Deans' of – St. John's Cathedral; …Calypso; or …Transformation.' Academically, that which might still be emphasized is that 'Sir Gerald' is not Parliament. Moreover, except 'Virtual Parliament,' without the physical presence of a 'Quorum' a 'Speaker' cannot preside over the empty seats.
WRONG LIKE HELL
As it relates to '…Personal Explanations,' it is necessary to understand the 'Standing Order.' It unambiguously states; '…With the 'LEAVE' of the Speaker, a Member may make a personal explanation at the time appointed under the Standing Order, although there is no question before the House, but no controversial matter may be brought forward, nor any debate upon the explanation' [SO: No. 20]. Apparently harboring 'pre-conceived notions,' the House Speaker had given the Member clear indications that; (i) …He would allow no lengthy explanation; and (ii) …He would allow no response to an issue that was never raised within the 'Sacred Chambers of Parliament.' Thus, he provided no opportunity and accorded no significance to what he had not heard. It is really not the same as denying an accused person the 'right to be heard as to be seen '…Against Natural Justice.' Notwithstanding, 'Sir Gerald' appeared to have been 'Wrong Like Hell.'
ROLE OF HOUSE SPEAKER
Apart from maintaining observance of the 'Standing Orders,' Members of the House of Representatives shall know that the 'Chair' guides the proceedings and is duty-bound to direct attention to the 'Standing Orders' or to seek clarity on issues that may require its intervention and/or to make rulings on matters put to the 'Chair' that might be considered; (a) …Out of Order; (b) …Issues raised on points of elucidation; (iii) and/or may grant leave to Members to make 'Personal Explanations' at the appointed time' [SO: No.13 (l)]. Therefore, it is to be clearly understood that the latter is 'NOT' a right. A requesting Member shall be considered reckless not to know that such is solely discretion to be exercised only by the 'House Speaker.'
NO SUBSTITUTE
None may deny the significance and usefulness of the '…Thomas Erskine May publication on 'Parliamentary Practice' [February 8, 1815 – May 17, 1886]. Even with frequent references to its contents, the publication is still 'No Substitute' for the constitutionally- established 'Standing Orders of the House of Representatives of Antigua and Barbuda.' The 'Rules of Order' are applicable and enforceable by the 'Speaker' during Sittings of the House of Representatives' [CO: 1967: Section 48]. Let it be understood that the 'Standing Orders' in which powers reside in a 'House Speaker' are 'Sections 41: 42: 43 and 44.'
AVOIDANCE OF DOUBT
For the 'Avoidance of Doubt,' that which shall be clearly understood is this; (i) '…The Speaker in the House or Chairman in Committee shall be responsible for the observance of the rules of the House and Committee respectively and their decision of any point of order shall not be open to appeal, and shall not be reviewed by the House, except upon a substantive Motion made after notice' [Standing Order: No. 41]. Invariably, lack of knowledge or unfamiliarity with the 'Standing Orders,' may give the uncanny appearance that a 'House Speaker' was partisan in his application or non-application of the 'Standing Orders.' Moreover, this is usually contingent upon certain considerations. For instance, an opportunity might be allowed if it seeks not to provoke controversy within the 'House membership.'
HALLELUJAH – PRAISE YE THE LORD
In the ensuing heated exchange that enveloped the Chambers and clearly overshadowing that which may have been; (a) '…The exercise of rationality or discretion, as to be seen as impartial chairmanship; and (b) …Allowing the lone voice within that which has been accepted as a democratic parliamentary Chamber.' Instead, and seemingly guided by apparent 'pre-conceived ideas,' an opportunity to be nationally heard, was denied to the aspiring parliamentarian. Looked at from a different perspective, it may have been easier for 'sacked Agriculture Minister Dean Jonas' who had seemingly 'transformed into a 'model Minister' and sufficiently redeemed to be appointed as '…Social Transformation Minister' to sing '…Praise Ye the Lord; …Hallelujah' outside the Chambers of Parliament where Prime Minister Gaston Browne seemed to have heard him. Whether 'singing or begging,' the same darn thing. Supper would be provided.
INTELLECTUAL INSULTS
The recent parliamentary exchanges between a young Member of Parliament '…Jamale Pringle and veteran politician/parliamentarian; former Attorney General and Chairman of the Antigua and Barbuda Electoral Commission (ABEC),' the indomitable 'House Speaker Sir Gerald A. Watt KCN, QC,' speaks to the need for commonality of understanding and for applications of the 'Rules of Order.' Thoughtlessly led into a 'War of Words,' interspersed with 'Intellectual Insults,' from the Chair, the rookie Parliamentarian appeared resolute in taking the verbal fight to the 'House Speaker.' The 'rookie parliamentarian' may have told himself that; (i) …I shall be chided no more; (ii) …I shall be insulted no more; and (iii) …Bullied no more.' Breaking hell loose in the 'Parliamentary Chamber,' a roaring lion may have been quietly tamed.  Recordings of the exchange reportedly went viral on social media.
RULES OF ORDER
There were audible, but unidentifiable voices apparently urging the 'House Speaker' either to frustrate or humiliate the inexperienced and budding Parliamentarian. More importantly, since no Member made no intervention, reasonable inferences may have been drawn that they may have been seeking the enforcement of the 'Rules of Order' with some degree of rigidity. This may be viewed from the perspective of powers contained in the 'Standing Orders' that states, '…The Speaker or Chairman 'SHALL' order Members whose conduct is grossly disorderly to withdraw immediately from the House during the remainder of the day's sitting' [SO's: 42 & 44]. This was never a question put to the Member or those present at the Sitting [May 14, 2020].
DISREGARD FOR AUTHORITY
Given the availability and applicability of specified 'Rules of Order,' the non-application of the 'Standing Orders,' suggests the 'Speaker's waning ability to effectively maintain order within the parliamentary Chamber. A particular 'Standing Order' states, '…If a Member shows disregard for the authority of the Chair or abuses these Standing Orders, by persistently and wilfully obstructing the business of the House, the Speaker shall direct the attention to the House to the incident, mentioning by name the Member concerned. A Motion may 'THEN' be made upon which the Speaker shall forthwith put the question with; (a) …No amendment; (b) …Adjournment; or (c) …No debate being allowed that such Member be suspended from the service to the House' [SO: 43].
SPEAKER'S PROMPT
From professional knowledge, experience and service to the 'Parliamentary Chambers' in the capacity of 'Sergeant-At Arms,' bearer and protector of the 'Queen's Mace,' then House Speaker Casford Murray may have firmly ordered a 'Disorderly Member' to immediately withdraw from the parliamentary Chambers. Hesitation on the part of a 'Grossly Disorderly Member,' would simply have been met by the 'Speaker's Prompt.' Such would have been, '…Sergeant, please assist the Member outside.' Before the named Member could have said, 'Mr. Speaker…,' with or without gathering parliamentary papers, he would have been whisked away from the Chambers.
EMBARRASSINGLY STUNNED
This has clearly not been the case of Member of Parliament Jamale Pringle. He was never cited by the 'House Speaker' for disorderly conduct, and had quoted not been specific as to the 'Standing Orders' the Member may have been breached. Not sure that he is psychic, but he sure had worked a 'magical spell' on the usually 'cantankerous Speaker.' That which appeared baffling was that even with the readily available and applicable 'House Standing Orders,' the Speaker' may have been 'Embarrassingly Stunned' by a purposefully defiant parliamentarian. Such stance may `have been seen as second only to then and now, Member of Parliament and present 'Prime Minister Gaston Browne.'
ENGINEERING FEATS
Love him or loathe him; …shun him or embrace him,' he has been an individual with a 'pitiless resolve.' Combined this with a proclivity to be purposefully defiant, he seemed to have wend his way admirably through countless adversities. Added to this trait, has been his unrelenting persistence in taking calculated risks, but only to the extent that the '…ends shall satisfy the means.' Testament of these contentions might be seen on reflections of that which befell 'former parliamentary Leader of Her Majesty's Loyal Opposition, Sir Robin Yearwood.' Ousted by three former parliamentary colleagues, (i) '…Steadroy 'Cutie' Benjamin; (ii) …Asot Michael; and (iii) …Gaston Browne' [Caribbean 360: January 9, 2006]. One may also reflect upon the experiences of 'former party leader Sir Lester B. Bird KCN.' Both men had fallen victims to the trio's apparent 'Engineering Feats.' The latter, ousted from the leadership position at a 'biennial-Convention' [November 2012].
RANT AND RAGE
The go-getting nature and pragmatic philosophy of Prime Minster Gaston Browne have placed him a 'notch' ahead of all those that had vied for elective office. He had no tolerance for 'parliamentary biases' and displayed a purposeful resolve in making former House Speaker, D. Gisele Isaac, 'uncomfortably jittery.' Known for blurting, '…Baldwin must go,' a wild uproar and chaos broke out in the public gallery [Caribbean360: June 16, 2010]. Even as those present 'Rant and Raged,' the Speaker kept her composure and showed tough-spiritedness, while being firm and decisive. In the recent parliamentary developments, even as 'Prime Minister Gaston Browne' may have allowed Parliamentarian Jamale Pringle to dig his own 'Parliamentary Grave,' without encouraging 'reckless parliamentary behavior,' he could still learn something from his proclivity.
OATH OF ALLEGIANCE
It is instructive to note that both 'Speaker and Member' have both subscribed to the 'Oath of Allegiance.' It states, '…I Gerald Anderson Watt/Jamale Pringle, do swear that I will faithfully bear true allegiance to Her Majesty Queen Elizabeth the Second; …Her Heirs; and Successors, according to law.' Unlike Member Jamale Pringle who holds no governmental office, Sir Gerald A. Watt KCN, QC, holds the office of 'House Speaker.'
SPIRIT OF PRINCE KLASS
Consequently, he had subscribed to the 'Oath of Office.' Such subscription follows, '…I Gerald Anderson Watt, do swear that I will exercise the functions of the office of 'Speaker' without fear or favor; …affection; or …ill-will according to the Constitution and other laws of Antigua and Barbuda' [Appendix: Standing Order No. 3]. It may have been for non-observance of these principles that had provoked the 'Pringle's Responses.' As though possessed by the '…Spirit of King Klass,' firmly and repetitively he said, '…Mr. Speaker, I am standing my grounds' [ANU: Parliament: May 14, 2020]. The House Speaker surrendered.
EGOISTICALLY WOUNDED
He may have left his out-numbered opposite Members thunderstruck and an apparent 'House Speaker' jaded and drained of intellectual energy and spirited enthusiasm, as to be seen as 'Egoistically Wounded.' From all indications, the Members present, may only have succeeded in causing the exchange between 'Parliamentarian Jamal Pringle and House Speaker, Sir Gerald A. Watt KCN, QC' to be prolonged. Seemingly satisfied that he had adequately represented the electorate and himself, the far less experienced parliamentarian purposefully gathered his parliamentary papers and with decorum, peacefully and quietly made his exit from the sacred Chambers of Parliament. He was not so ordered by the Chair to withdraw from the Chambers.
CONCLUSION
Not sure where the hell they may go from here, but lest House Speakers seek to; (a) …Create an enabling parliamentary environment; (b) …Until they embark upon a drive to promote parliamentary democracy; (c) …Until they encourage and foster parliamentary harmony; and (d) …Lest they end parliamentary misery; (e) …Lest they cease sowing seeds of discord as to encourage divisiveness or provoke animosity; (f) …Lest they discontinue oppression and/or suppression of the voices of reason; (g) …Lest they start to promote cohesiveness among Members, as to develop commonality of understanding, necessary to reach parliamentary consensus; (h) …Lest they show mutual respect for each other; (i) …Lest there is peace among the political directorate and the electorate;' then as 'Covid-19' continues to dwindle populations and 'meager means of society's vulnerable people,' expect '…all hell to further break loose' in future sittings of Parliament.
Advertise with the mоѕt vіѕіtеd nеwѕ ѕіtе іn Antigua!
We offer fully customizable and flexible digital marketing packages.
Contact us at [email protected]