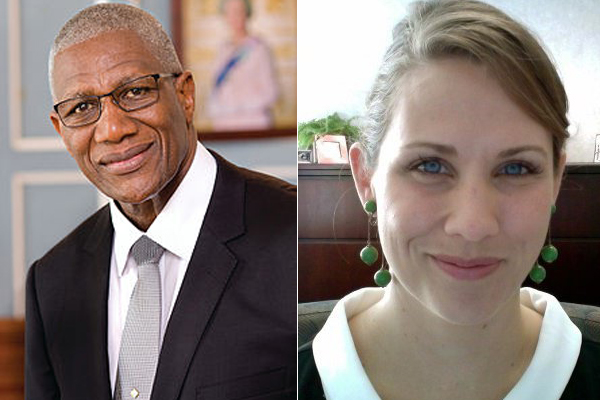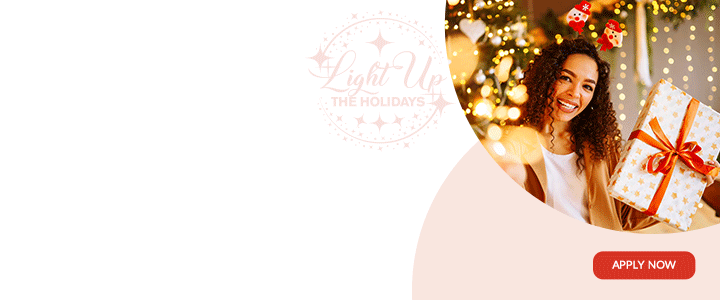 Rawlston Pompey

There may be very little doubt that the '…Promotional Strategies' of the Tourism Ministry, a foundation reportedly laid by embattled  former Minister Asot Michael, may have been among the considerations influencing Eddie Martinez to consider Antigua and Barbuda for a family vacation. There may also be no doubt that the Texas family of four had ended what has been described by an empathizing Texas Fire Chief Palmer Buck as '…a fantastic vacation' [Kxan News: June 15, 2018]. There may also be no doubt that either one of the accompanying parents anticipated a separation from their children for an unwelcomed and extended stay at Her Majesty's Prison (HMP). As fate would have it, at the end of their 10-day vacation at one of the nation's luxury hotels, their visit became an adversity-stricken experience.
PERSPECTIVE

This commentary looks at the '…Guilty plea conviction of a vacationer; (ii) …a one-year mandatory custodial sentence; and (iii) …Immediate release from legal confinement.' It further looks at (a) …the Supreme Law and constitutional provisions that allow for pardon by the Governor General' [CO: 1981: Section 84]; (b) …the contentious and troubling amendments to the penalty section of the Firearms Act [Chapter 171]; and (c) …existing anomalous situation, resulting from that which appears to be contemptuous administrative Prison Rules' [Sections 211&212: S.I: No. 6 of 1999], allowing for '…Executive Remission and Extra Remission' of judicially ordered custodial sentences. It is dedicated to attorney Jason Martin and other practising attorneys.

VISITOR'SPARADISE
Aptly described as a '…Visitor's Paradise,' such may have been among the influential factors that many had visited the nation. Without a shadow of doubt, its promotional exercises highlighting '…picturesque scenes; …tolerably warm sunshine; … gentle breeze and hospitable people may all have been critically luring factors. Additionally, it may have been the spectacle of '…white and pink sand beaches; …bush- trail expedition; …forested-cable and horseback rides; …tranquil atmosphere and terror-free environment that had been the luring factors for many visitors. Even when attributable to absentmindedness of a visitor, a single incident not only has serious consequences to (i) …Foreign Relations; (ii) …the national economy, but also the Tourism industry.' With these possible consequences, it behooves regional governments to guard against that which has the potential to affect their fragile tourism-based economies.

BOX OF TROUBLE

While prospective mega hotel developers Robert De Niro and James Packer may have '…Found Paradise on Barbuda,' a four-member Texas family ending a vacation may have experienced on Antigua nothing short of horrors. When the family visited the island neither appeared to know that had travelled with a '…Box of Trouble.' Ironically, when the x-rayed baggage of Shannon Martinez revealed a'…20-round box of 9mm ammunition,' she not only became frantic, but also separated from her husband and their two children. She was arrested and charged with the illegal possession of ammunition. Given brief facts reportedly submitted to presiding District Magistrate Nagio Emmanuel, suggested the result of '…absent-mindedness and a mistaken belief.' Before she could say '…Albert and Cutie,' she was safely on a flight destined to Miami [June, 14, 2018].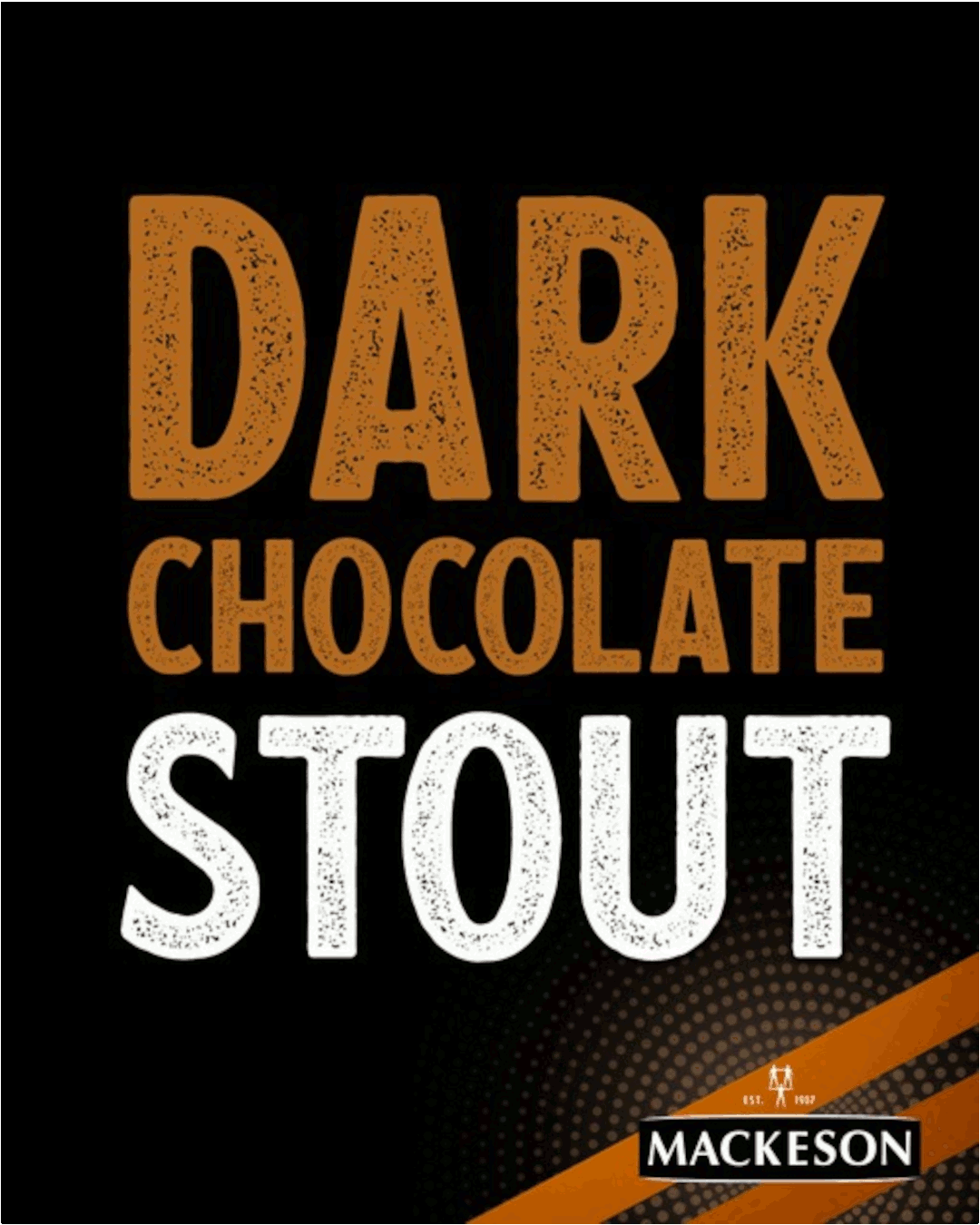 CAUSES – EFFECTS – SOLUTIONS

In situations of uneasy calm, Public Safety Ministers owe to a citizenry a duty of respite. However, not infrequently laws that are egregious or inconsistent with the Constitution were given '…precedence of expediency' over that which has been shown to be grievously anomalous to the Constitution. From another perspective, practising attorney and former Senate Member Harold Lovell, had often expressed umbrage over the tendency of sitting administrations in rushing legislative measures through Parliament. He contended that the giving of '…First; …Second; and …Third Readings' in one sitting,' as among the reasons that certain legislative measures intended for specific groups, often produced '…unintended consequences.' The amended penalty sections of the Firearm Act, appears to have borne out such contention.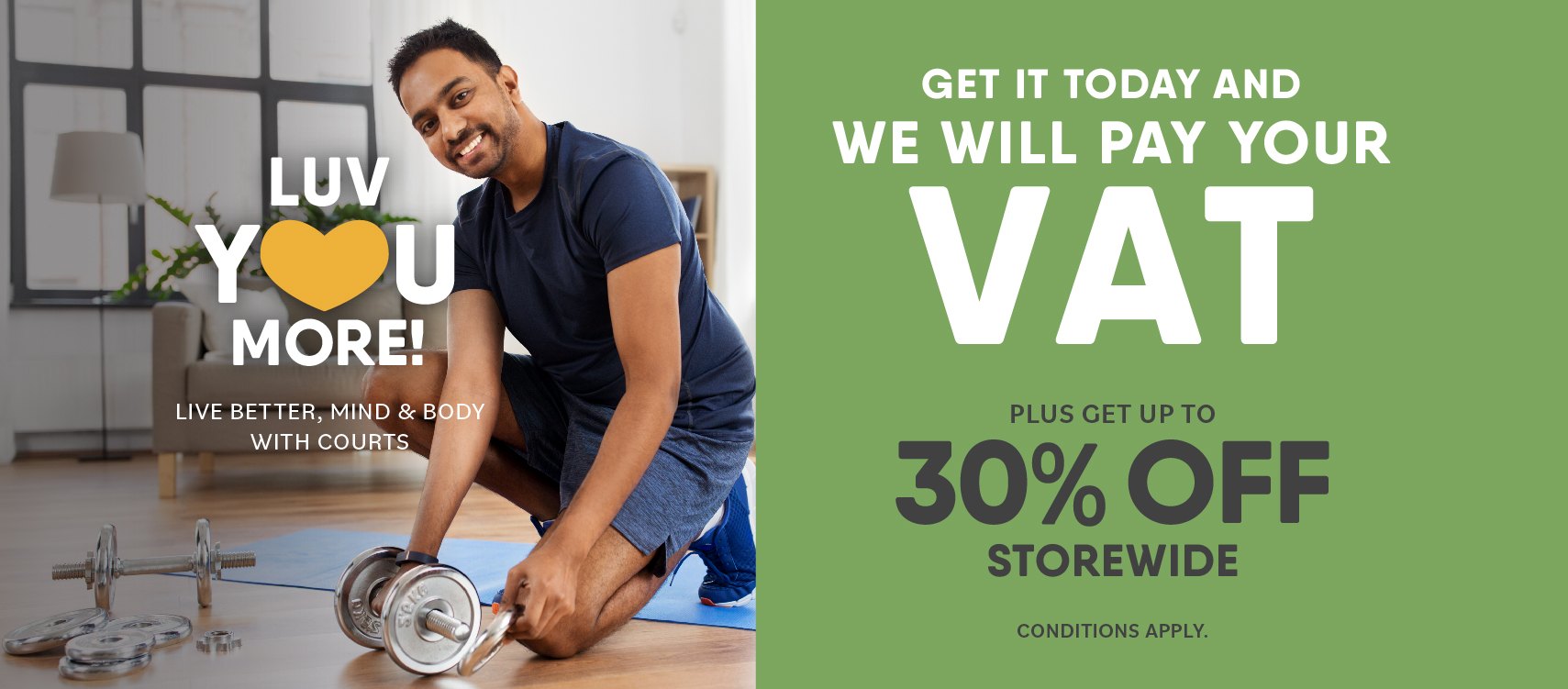 MALADY AND NIGHTMARE
While some amendments intended to address certain social problems were necessary, some were clearly not well conceptualized as to workable. Many were known to have become problematic. This has been a plaguing '…Malady' to most regional authorities and '…Nightmare' to enforcing and applying agencies.  These are often borne out from reactionary and hasty passage of legislation to curb criminal activities. These have long been known to have produced consequences that were either not intended or envisaged. However, likened to armed conflicts, there has always been inescapable collateral damage. Missiles intended for the enemy often fell upon innocent people. Invariably, there have been casualties from '…friendly fire.' From a professional crime prevention/detection perspective, it is not necessarily that which is legislated that produces results, but that which in actuality, is done by law enforcers.

ONE FELL-SWOOP READINGS
Practising attorney and former Parliamentarian Harold Lovell, has often argued against legislation that were given '…One Fell-Swoop '…First; Second; and Third Readings' in a single sitting. He posited that many parliamentarians never understood the complex nature of law, yet were ever willing to see their immediate passage. In rushing legislative measures' through Parliament, this occurred when administrators had placed themselves in a reactive mode. Situationally, administrators are often forced to look at '…Effects,' while ignoring '…Causes' or finding workable '…Solutions.' Another area of contention, not advanced by him, has been the immediacy of assent allowing for enforcement and/or application of hastily enacted laws. These are often fraught with difficulties. Lessons may have been learned from the notorious '…Jamaican Gun Court Act' [1974]. Consequent upon the frequency of gun crimes and gun violence, the Michael Manley-led administration appeared hell-bent on showing the gunmen who ruled.

GUNMEN RULE
Confident that his administration could curtail gun violence and bring respite to Jamaican communities, he may have enraged the gunmen by the comment '…When we finish with them, Jamaica gun men will be sorry they ever heard of a thing call a gun' [Wikipedia]. There were no illusions then, and none now as to who rule. Likened to a bullet discharged from a gun, in indecent haste legislators saw the passage of the '…Gun Court Act' through the Houses of Parliament in one day, given assent the next day to become enforceable law [1974]. This had proved problematic for his administration. Today, in Jamaica, as across the region; in communities; …streets clubs and bars, '…Gunmen Rule.' Evidence of such rule may have been seen recently in both St. Vincent and the Grenadines where gunmen had reportedly shot and wounded two police officers in successful robberies [IWN: June 13, 2018 & OMG: June 14, 2018].

NO ILLUSIONS
While there may have been '…No Illusions' as to the mischief aimed and pre-determined targets, it could never be said that the amendments were intended to incarcerate or penalize bona fide visitors. Thus, it is undeniable that the experiences of '…Shannon Martinez' were not only the result of '…apparent absent-mindedness,' but also the removal of power from adjudicators to opt for the imposition of fines, a conventional revenue stream. That which adjudicators shall know is that where there is a will, there is a way. Thus, they may consider other statutory provisions and in appropriate circumstances, exercise discretionary power. Though adjudicators may exercise discretion in halving custodial sentences, it was unmistakably clear that they were to impose mandatory custodial sentences on persons convicted of the illegal possession of firearm and ammunition.
VACATIONER TO PRISONER
In life's difficult journeys, many would have had varying experiences. Situationally or circumstantially, many may have had encounters that may have considered lucky or luckless. Few will have seen dramatic developments that had changed their lives and perceptions forever. This may have been the experiences of Shannon Martinez 41. She had seen her status changed instantaneously from a '…Vacationer to a Prisoner.' After a 10-day vacation at one of the nation's luxury hotels with husband Eddie Martinez and their two children, adversity struck. In completing security formalities, an x-rayed baggage revealed the unusual contents of a '…20-round box of live 9mm ammunition.'  She was arrested and charged with the illegal possession of ammunition,' and in indecent haste, brought before presiding Magistrate Nagio Emmanuel.
VICTIM OF CIRCUMSTANCE
Clearly a '…Victim of Circumstance,' she had felt the force and weight of the amended law. When the presiding Magistrate dished out the '…one-year custodial sentence,' contrary to wild suggestions she had judicially followed the dictates of the law. Instantaneously, she had collapsed on the defendant's stand to the severity of the sentence. Hurriedly rushed to the Mount St. John Medical Center (MSJMC) for medical attention [June 1, 2018], when she was sufficiently recovered from the horrible ordeal, she was then ushered to Her Majesty's Prison. Embarrassing and hurtful, the unfolding events occurred in the presence of a dismayed and distraught husband, Eddie Martinez [June 14, 2018]. Their holiday memories of fun and pleasure with their two children had been instantaneously obliterated.
STRICT LIABILITY
While convicts and attorneys may express dissent or the public may express dismay, whether or not starved for discretion, none may impute ulterior motive in adjudicators as to be perilously seen as contemptuous. While the offence is one of '…Strict Liability,' there was no doubt that the '…mistaken belief' speaks to the lack of knowledge that she had the ammunition in her baggage. Thus, in entering a not guilty plea, a citation may have been the leading case '…Warner v Metropolitan Police Commissioner [2AER: 356: 1968]. This case sets out three key elements that adjudicators may carefully consider; (i) …Possession (actual/constructive): (ii) …Knowledge of the existence of the exhibit; and (iii) …Control.' Given the Court's decision, it prompts the question, '…What husband would take his wife, two children and a box of ammunition on a family vacation in a foreign country? Courts invariably asked themselves such question. It is the type that often guides the rationally-thinking adjudicator in making informed adjudicating decisions.
DOMINANT CRIMINAL ACTIVITY
It is undeniable that with unrelenting persistence, gunmen have been using illegally possessed firearms with impunity. Though not necessarily with the same magnitude as other countries, gun crimes appeared to have become the most '…Dominant Criminal Activity.' With reckless abandon, they continued to wreak havoc on a frightened people and business operators. They have terrorized communities; …injected fear in residents and robbed hapless and defenceless citizens. In their trigger-happy moments, they have either shot and killed or wounded many innocent people. The latest victim, a Police officer was said to have been wounded in the leg and robbed at gun point [OMG: June 14, 2018]. The citizens have demanded measured and decisive responses to the exploits of the gun-toting bandits.
CRIMINALIZING CLAUSES
Port folioed with the positions of (i) …Attorney General; (ii) …Principal Legal Adviser to Government; (iii) …National Security-encompassing '…Public Safety; …Police and Prisons,' whether or not ill-conceived or ill-advised, Steadroy '.Cutie' Benjamin had tabled a '…Bill specifically to amend penalty sections of the Firearms Act [Chapter 171], with the creation and insertion of new offences.' While an overwhelming pro-government majority supported the amendments, some legislators, most notably, Health Minister Molwyn Joseph and interjecting Speaker of the House of Representatives Sir Gerald A. Watt KCN, QC, had expressed reservations over the '…Criminalizing Clauses' [Section 6(5) (d) : No. 27 of 2017].
APPEASING CHANGES
For instance, licensed firearms users defaulted on renewals would have been arrested, charged and prosecuted as those found possessing firearms and ammunition that begged for legitimacy. Prompted by a parliamentary hue and cry, '…Appeasing Changes' were considered. Thus, allowing wisdom to prevail, instead of total criminalization of legitimate holders defaulting on renewals, a fee had been stipulated. Even as some adjudicators; …legal fraternity members and luminaries have argued that amendments to the Firearms Act sought to remove '…Magisterial Discretion,' this has not necessarily been the case. However, that which is factual is a'…Custodial Sentence, occasioned by the removal of the '…optional penalty of a fine.'
MINISTERIAL RESPONSIBILITIES
Seeking to bring respite to citizens, the Gaston Browne-led administration had reacted with a legislative initiative that had sparked controversy. While curtailment and prosecutorial results have yet to meet public expectations, amendments to the Firearms Act removing the optional penalty of a fine, has triggered public consternation. In eliminating the imposition of fines it means that adjudicators are left with no option, but to impose the '…Mandatory Custodial Sentence.' The law, strictly followed by adjudicators remains fraught with danger to those not necessarily targeted. Where there is neither will nor compassion, the innocent suffers consequences intended only for the lawless. Human fallibility, however, was known to have exposed the absent-minded and/or innocent person to unintended consequences.
ADJUDICATION WAVES
Some adjudicators have not only left many convicted persons in despair, but also to feel a sense of hopelessness. However, it has been the attention given to the mischief aimed in legislative initiatives that has often produced tsunami-like '…Adjudication Waves.' The founding constitutional principle that speaks to the '…law as symbolizes the public conscience' and the assurances given by Chief Justice of the Eastern Caribbean Supreme Court (ECSC) describing the Court as the '…Bastion of Hope,' have made little impact on the minds of the people. Even with these, citizens invariably felt that legislation that Courts had felt no compelling reasons to declare void, often spur distrust in the criminal justice system.
MITIGATING CIRCUMSTANCES
When Shannon Martinez appeared before the Court, there was no cause to adjudicate, as the procedural formalities had been suspended following her '…Plea of Guilty.' Such had reduced proceedings to submission of basic facts and tendering of the related exhibits. More vexing, a '…Plea in Mitigation' by attorney Michael Archibald had been a '…Plea in Futility.' This appeared not to have moved the adjudicator to a situation where the meek was asking for compassion. The resulting sentence demonstrated that the presiding Magistrate was transfixed on the mischief aimed by Parliament, and accordingly followed the law with strict adherence. Critics, as well as public officials shared the view that adjudicators in '…Mitigating Circumstances,' may exercise powers contained in the Magistrate's Code of Procedure Act (MCPA) [Section 96: Chapter 255]. They may also be guided by considerations under the '…Probation of Offenders Act' [Chapter 65].
LEGAL IMPLICATIONS
Represented by practising attorney Michael Archibald, he most certainly would have informed the defendant of the '…Legal Implications.' While defence attorneys may submit pleas in mitigation, sole consideration and discretion, resides only with adjudicators. Under the Firearms (Amendment) Act 2017, while there may have been applicable judicial ways to escape the mandatory jail sentence, there was no guarantee that presiding Magistrate Nagio Emmanuel might be so minded. Thus, even with options under the '…Magistrate's Court of Procedure Act (MCA)' that allow for alternative punishment, and the Probation of Offenders Act (POA) that provides for '…absolute or conditional discharge' of convicted persons, none may dictate to adjudicators what Acts might be considered.
MODEL PRISONERS
Framers of the Constitution anticipated that '…Model Prisoners;' those that have been '…industrious; …showed evidence of reform and appeared sufficiently disciplined, responsible and purposeful and given status of trustees,' may be rehabilitated back into society. It may have been for no other reasons the framers prudently inserted the Section '…The Governor General may, in Her Majesty's name and on Her Majesty's behalf, grant to any person convicted of any offence against any law a pardon, either free or subject to lawful conditions' [Section 84]. An absolute pardon necessarily means expunging the conviction from the criminal records.
APPROBATE AND REPROBATE
Though the Rules may have been intended for progressive application, the immediate release of the apparent unfortunate vacationer speaks to a decisive '…one-fell swoop application.' These officials appeared to have run the risk of being seen as '…Approbate and Reprobate.' Seemingly moved by compassion, the awkwardly dual-positions '…Deputy Commissioner of Police and Prison Superintendent Albert Wade, revealed that acting on his own volition, he was instrumental in convincing Public Safety Minister Steadroy 'Cutie' Benjamin that he may exercise '…Executive Power' that saw the immediate release of the convict.'
PUBLIC WRATH
While lawmakers may determine what laws are necessary to penalize or rules appropriate in guiding human conduct, whether or not circumstances dictate reasonable expediency, they are not empowered to enforce or apply them. In the instant case, reasonable inferences may have been drawn that the seemingly surreptitious application was borne more out of '…Situational Expediency.' Evidently not the maker of the faulted '…Rules For Remission' [SI: No.6 of 1999], though void of criteria and meritorious considerations, when the convicted prisoner was released from legal confinement, '…hell broke loose.' To all intents and purposes, '…Public Wrath' descended upon the Public Safety Minister.
THE RULES
The Rules were said have been made by Cabinet, the members of which are, in one capacity '…Members of the Executive, while in another, Members of the Legislature.' They do not enforce law or apply administrative Prison Rules. Attempting to lend understanding of the concept'…Remission,' Prison Superintendent Albert Wade explained that a '…portion of the custodial sentence may be deducted, while the rest was to be served by the prisoner. Conversely, '…Extra Remission' means that the remaining sentence may be completely remitted. This allows for the prisoner's release from legal confinement. Whether or not so appeared none may describe the course of action as a '…Comedy of Errors.'
APPELLATE COURTS
While the application had sparked heated public debates, Shannon Martinez may have been the first vacationer to have become a benefactor. Though this contention might be arguable, logic dictates that by whatever language used, no lawmaker and wielder of executive powers shall remit sentences judicially ordered. This has always been the function of the Judiciary, either through its appellate Courts- Itinerant Eastern Caribbean Supreme Court (ECSC) or through the Judicial Committee of the Privy Council (JCPC). The release, viewed from a different perspective, may have been prompted by '…fear of reciprocal responses' and a desire to avert diplomatic fallouts. While intellectuals had expressed abhorrence, yet showed grave insensitivity, only minds starved for want of intellectuality might be pitied for their insensitivity.
GENUINE MISTAKE
Though supportive of the Firearms  amendments, yet painfully moved by the turn of events, likened to her frantic family; …distraught hoteliers; and by extension an incensed Austin, Texas community, Prime Minister Gaston Browne appeared to have been into disbelief. With revulsed expressions, suggesting displeasure over the handling and outcome of the incident, from the facts revealed, he appeared sufficiently convinced that the incident may not have been handled to reflect the national interests. Indirectly rebuffing (i) …the apparent ill-advised prosecutorial decision; (ii) …the ill-advised plea of guilty; and (iii) …sentence that appeared void of compassion and sensitivity,' he attributed the incident to a '…Genuine Mistake' [June 15, 2018].
NATIONAL INTERESTS
As opposed to Appellate Courts that may, (i) …Quash or set aside convictions; (ii) …affirm, increase or reduce custodial sentences, while the granting of pardons, reside with the Governor General.' In whichever way the Rules were applied, the '…National Interests' had taken precedence over all other interests. The Rules, giving an ill-conceptualized and utterly contemptuous appearance,' have provoked public outrage. Whether or not guided or misguided' by '…Prison Rules' that the Antigua and Barbuda Bar Association (ABBA) has seen as provocatively improper and inappropriately applied, Public Safety Minister Steadroy 'Cutie' Benjamin has weathered the storm of public criticisms. It was unclear of the applicability of the Rules, as they affect '…Prison Discipline or Judicial or Magisterial Sentences.'
PURPOSES OF SENTENCING
Not infrequently some adjudicators had focused more on the mischief aimed by Parliament as opposed to considering the '…Purposes of Sentencing.' In the case of Shannon Martinez, it was obvious that the mischief aimed in the amendments was considered. As it affects custodial sentences, even as it may affect prison population growth, the Judiciary decides which convicts shall be isolated from the rest of society. It determines the length of time to be served in legal confinement. Most adjudicators are not only mindful of their adjudicating responsibilities, but also cognizance of the purposes of sentencing. These may vary and include (i) …Punishment of offenders; (ii) …Reduction of crime; (iii) …Reform and rehabilitation of offenders; and (iv) …Protection of the public' [Stones' Justices Manual: Vol.1: 2006]. A small minority of adjudicators, however, were known to have '…exhibited behavior consistent with irrationality and insensitivity. They have ignored pleas in mitigation and showed scant regard to favourable Social Inquiry Reports. They have given convicted persons reasons to harbor feelings of '…travesties of justice.'
CONCLUSION
Not only had family members of institutionalized residents; attorneys and the Prison Superintendent Albert Wade' had been vocal on existing untenable and deplorable conditions within the institution, the United States Department of Justice in its '…Yearly Country Reports on Human Rights' has been consistently critical of a facility it considered '…unfit for human accommodation.' While many convicts of gun-related and other offences continue to languish in the notorious prison, self-convicted American vacationer Shannon Martinez 41; ordered to serve a one-year term of imprisonment for the '…illegal possession of ammunition,' spent one night in the facility. Incidentally, the short-served sentence was not consequential to existing conditions, but seemingly for reasons of the national interest. Irrespective of incensed feelings;…apparent ignored mitigating submissions; …prosecutor's exuberance and a punishment that appeared starved of compassion, while others continue to languish, Shannon Martinez who has spent '…one night in police custody and served one night of a one-year custodial sentence,' she had been happily re-united with her husband Eddie Martinez; …their two children and her supporting Austin Texas community [June 14, 2018]. ***
Advertise with the mоѕt vіѕіtеd nеwѕ ѕіtе іn Antigua!
We offer fully customizable and flexible digital marketing packages. Your content is delivered instantly to thousands of users in Antigua and abroad!
Contact us at [email protected]