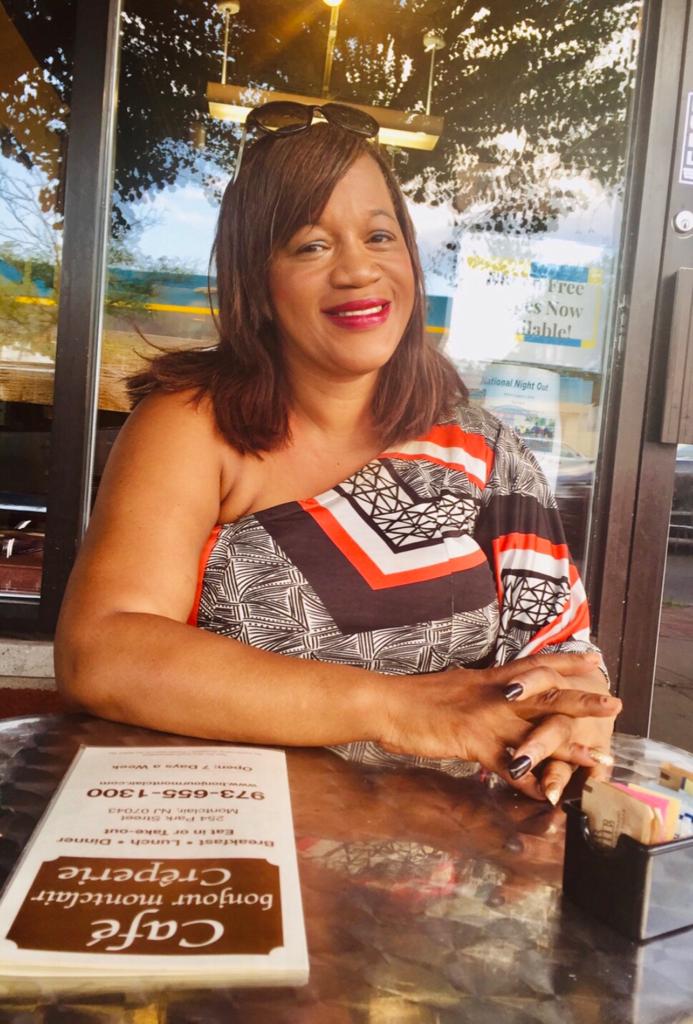 by Derede Whitlock
The author is a seasoned marketing professional and served as Tourism Director to the USA from 2004 – 2014. As President of DSW Consulting Media, a marketing and public relations consultancy, she develops leading edge solutions for a varied client base. Whitlock is a member of Sales and Marketing Executives International (SMEI).
Where there is adversity there is also opportunity.  The COVID-19 pandemic has created a "crisis" in the travel industry. However, it can also become the catalyst for unprecedented creativity and a technological overhaul to not only improve health and safety, but to also make the travel experience more exciting.  By using technology to reimagine policies, procedures and job positions, tourism stakeholders can unleash opportunities to build strength, resiliency and efficiency.

For an industry that sells calm, relaxation and the opportunity to see new places and meet new people, the hospitality sector must now focus on rebuilding client trust in the age of skepticism. Travel companies in all sectors must focus on improving their technology capabilities to face the consequences of the coronavirus outbreak and the enforcement of industry protocols to assure travelers the privilege of creating safe and enjoyable experiences.

In the Caribbean, tourism has typically been positioned as a low-tech, high-touch customer experience. But in a COVID-19 era, industry leaders must consider customer-centric technology tools to remain competitive and to differentiate their brands. Over the years, concerns have been raised about the likelihood of technology displacing certain jobs in the hospitality sector.  Pre-Covid, technology was used mainly to achieve a more efficient, cost-effective means of operating travel businesses. The Yotel brand has been utilizing robots to assist guests with luggage storage before and after checkout.  This hotel chain's  breakthrough in electronic check-in terminals and keyless guest room entry via smartphones was deemed as visionary in many quarters. However, technology enhancements are often criticized for killing jobs, or as "economic burdens" that are "nice to have."
Today, travel companies are challenged to reimagine the customer experience in a contactless service environment to meet strict safety regulations. They must turn to tech solutions to protect and augment their workforce.
Although some technologies including mobile, are already embedded as part of doing business in the Caribbean hospitality sphere, there will be further uptake in coming months. To further minimize human contact, there will be more efficient tech solutions for disinfection, air purification and other forms of sanitization in all sectors of the tourism industry.
In food and beverage, MyMenusOnline is a new touchless digital restaurant menu system that allows guests to scan a tableside QR code or NFC tag to view the restaurant's menu on their mobile device. The system replaces traditional printed menus and is managed and updated by the dining establishment via any mobile device, tablet or desktop PC. All changes are pushed out to consumers in real-time, ensuring that "daily specials" are always up to date. Guests can save restaurant menus to their mobile device or home screens for future access.
In the diving sector, e-learning has been embraced by various dive training centers like the Rebreather Association of International Divers (RAID).  As guests demand higher standards of hygiene and safety, they can access online training materials from open water diver to cave diving instructor at no cost, in an attempt to keep money flowing into the dive centers.
In the wedding and honeymoon market, many brides and grooms to be, whose nuptials have been affected by shelter-in-place orders and assembly restrictions, are turning to Zoom ceremonies. In the Meetings, Incentives, Conferences, and Exhibitions (MICE) market, the American Society of Travel Advisors' (ASTA) annual Global Convention is being transitioned into an online virtual experience this summer, due to the impact of the COVID-19 pandemic. Business activity will pivot as attendees get the opportunity to meet over 100 travel suppliers through an online trade show, as well as individual appointments.
However, the pervasive use of technology in tourism can begin to challenge the "trust equation" between service providers and guests at various touch points of the service delivery chain.  Trust is established when safety measures are communicated well. There are already criticisms about "tech overload" or bombardment, with the emergence of high-tech virtual management systems.  For example, in addition to infrared temperature readers that are used to screen for coronavirus during the check-in process, artificial intelligence and face recognition software are also being used.
But just how much tolerance is there for technology in the hospitality industry? It must be used in a manner that not only increases guest and employee confidence, but to also elevate the overall guest experience. Some resorts are considering technology solutions that are designed to address two main areas of concern – Social Distancing and Contact Tracing – to help improve safety for hospitality workers and guests.  Proximity Trace provides active feedback in the form of an audible and visual alarm when workers come within close proximity to each other. This feedback serves as a reminder to hospitality workers to properly distance on the worksite.
Just as consumers demand safety, choice and control from grocery-store clerks, food-delivery persons, or virtual-shopping, technology must provide travelers with a similar level of comfort in an ever-changing environment.  In contrast to 9/11 when travel became more complicated because of additional security measures, in the aftermath of the pandemic, health and hygiene protocols should make travel more appealing and enjoyable. Guests demand more control, flexibility, authenticity and personalization, to mitigate against health risks.
The  Hilton Honors Mobile App is a great example of digital tools design that make "life on the go" easier.  This hotel app gives guests more choice and control to build their own itinerary using smarter, connected digital planning tools, making it easier for them to modify or cancel their plans. Remote concierge services address many guest requirements and room service requests,
including unlocking doors, contacting hotel staff, food and beverage orders, even ordering pillows. The app also give updates on when the room was cleaned, what disinfectants were used, and how air filters are tested and cleaned.
In the cruise sector, Royal Caribbean recently announced a new way for guests to conduct the cruise ship safety drill by digital app, to facilitate social distancing onboard. The reimagined safety drills with Muster 2.0 will provide safety information to guests via their mobile devices and interactive stateroom TVs. Travelers will be able to review the information at their own time prior to setting sail, eliminating the need for the traditional large group assemblies.
Admittedly, the current economic downturn makes it difficult for many travel companies to do significantly more in the short term. Indeed, not every technology solution is necessarily a good idea or economically feasible, for every hotel or travel company. Some changes will not necessarily require significant capital outlays, but a change in the organizational structure and mindset toward customer experience–centric behaviors.
Although technology can be used to elevate many aspects of the guest experience, what is needed is a clear perspective on which actions should be prioritized to address travelers' greatest needs. The use of electrostatic technology for cleaning purposes has been around for over 50 years. Whatever the design, electrostatic sprayers charge the liquids they dispense as they pass through the nozzle. Those charged droplets then repel one another and cling to environmental surfaces, creating an even coating that is efficiently and effectively applied. The Westin Houston Medical Centre is the first hotel in the U.S. to use LightStrike's Germ-Zapping™ Robots to sanitize and disinfect guest rooms and common areas. On the other hand, Delta Airlines also uses electrostatic technology but it is manually operated to sanitize high-touch areas before each flight and to clean lavatories more frequently in flight.
Therefore technology will be embraced by stakeholders in a manner that is best suited to help them rebuild guest trust, without necessarily replacing the "human" element of the client experience.  With robust technology in place, hospitality staff will be better able to allocate their time to elevating the customer experience, to help drive demand during the recovery phase and beyond.
This may be the opportune time for Caribbean destinations to consider developing a "tech hub" to harness our vibrant and entrepreneurial youth talent. Incentives should be provided to rapidly cultivate innovative apps and other digital solutions to support the emerging technological needs in the hospitality industry. We can also anticipate the need for increased tech training for hospitality staff. There will also be more partnership opportunities between tech and travel companies to create digitally-enhanced tourism services via entrepreneurship and innovation. Through more efficient resource management local communities can be empowered to reap greater benefits from our tourism sector to improve the quality of life throughout the Caribbean, as we recover from the ravages of COVID-19.
The stakes for the technology have never been higher as tourism stakeholders face difficult decisions about how to establish priorities, given the severe impact of COVID-19.  But the pause in Caribbean tourism due to the coronavirus, should be used as an opportunity to bolster the sector.  New and improved tech solutions must enable better business performance, increase profitability and build our human resource capital to bring about positive change for all stakeholders. While it may take years for the hospitality industry to return to pre-COVID levels, we can rebound with robust tech solutions to make the next travel wave one that is new, improved and even more exciting.