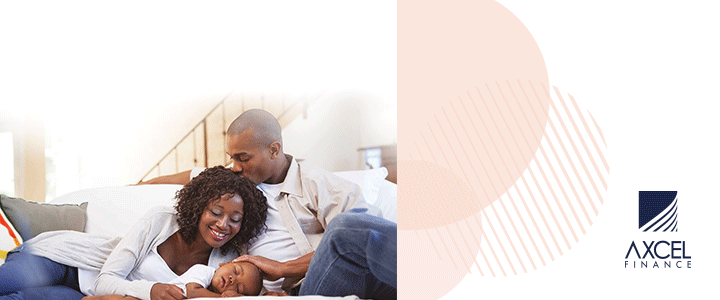 Rawlston Pompey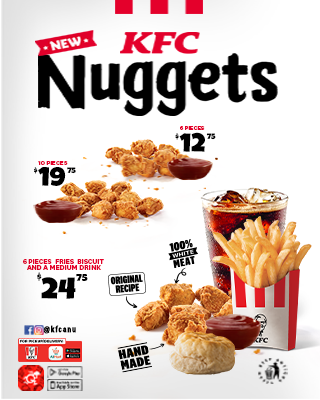 From time immemorial, it has been the innate nature of humans to apportion blame to his fellow-men. This has been so, even when they became victims of their own folly, stupidity or misdeeds. The assertions and vile attempts at 'Scapegoating' the often public-battered 'Antigua and Barbuda Electoral Commission (ABEC),' in the 'Shugy Fiasco,' poignantly makes the point. Concerning the questioned, and 'Election-Petitioned Nomination' of then 'Candidate 'Kelvin 'Shugy' Simon 42,' a serious procedural glitch may have been occasioned.
IGNORANCE OR NEGLIGENCE

This might be inferred from the following; (i) 'Ignorance on the part of candidate; (ii) Gross negligence or impotence on the part of the organizational leadership and advisers, legal or otherwise; or (iii) Rendered advice that may have been considered 'advisably irrelevant; inapplicable and fatally unsustainable' [LD]. As former 'School's Guidance Counselor, and Member of Parliament, Kelvin 'Shugy' Simon' surprisingly dropped out of the 'House of Representatives.' This has led to widespread speculations of a course of action, either due to; (a) 'Misguidance; (b) Environmental influence; and/or(c) Organizational coercion.'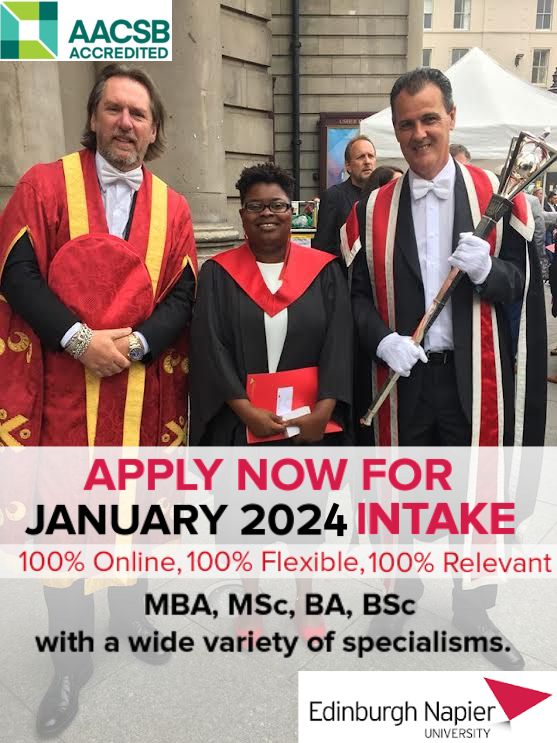 SHROUDED IN SECRECY – LANGUISHING IN MISERY
This development appeared reminiscence of the 'cash-strapped 'Leeward Island Air Transport (LIAT),' that once dropped out of the 'Eastern Caribbean' skies. It also reminds of the ill-fated and defunct 'Antigua Airways' that appeared 'Shrouded in Secrecy.' Even more current, has been the adversities facing the 'Cameroonians,' several of whom, their lifeless bodies suspectedly submerged in 'Watery Graves' in the 'Caribbean Sea.' Then more recently, the several said to be 'Languishing in Misery' in 'St. Kitts/Nevis and British Virgin Islands (BVI) Penitentiaries.'

PERSPECTIVE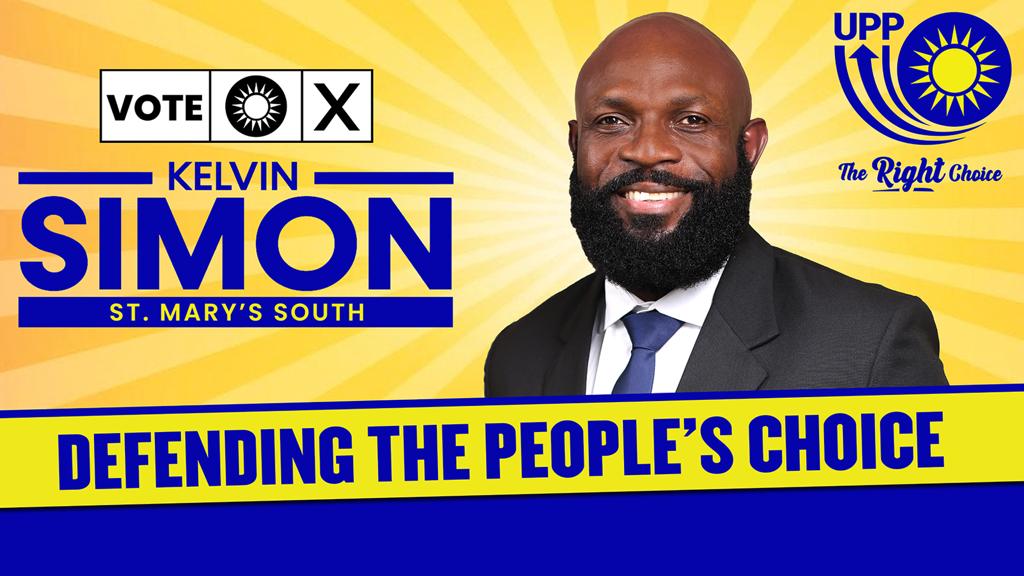 This commentary is not about their 'Miseries,' but that of 'Shugy. It looks at the experiences of the 'former 'Student Guidance Counselor and Member of Parliament.' It particularly looks at; (a) 'The apparent overlooked 'Civil Service Regulations (CSR)' [Sections 10 and 28]; as they affect (ab) The 'Disqualification' pertaining to the 'Nomination of Candidates' as contained in the Constitution Order [CO: 1981: Section 39 (1) (g)]; (c) Election Petition: and (d) Resignation as Member of the House of Representatives' that have left constituents gravely perplexed and deeply disappointed. They have witnessed the decisions they have earnestly made with their 'Index Fingers,' and the 'Mandate' they have accorded the victorious Candidate, dissolved as fast as brown 'Sugar,' with nothing to be 'Sweetened or savored.' Dedicated to 'JP and AP.'

ELECTORAL DEMOCRACY

In the nation's political history and 'Electoral Democracy,' the inapplicability of 'House Standing Orders' has not only been made to be seen as 'Mockery,' but also being used punitively. Such observation by the citizenry, might reasonably be attributed to the 'non-reading and starved-for-knowledge Members of the 'House of Representatives.' Collectively and/or unanimously or by majority, the elected membership has seemingly allowed the dominant and forceful 'House Speaker Sir Gerald Owen Anderson Watt KCN, KC,' to harbor a particular troubling false belief. Such belief speaks to him being the only 'Member' who possesses an intellect of a superiority, unmatched by the other Members.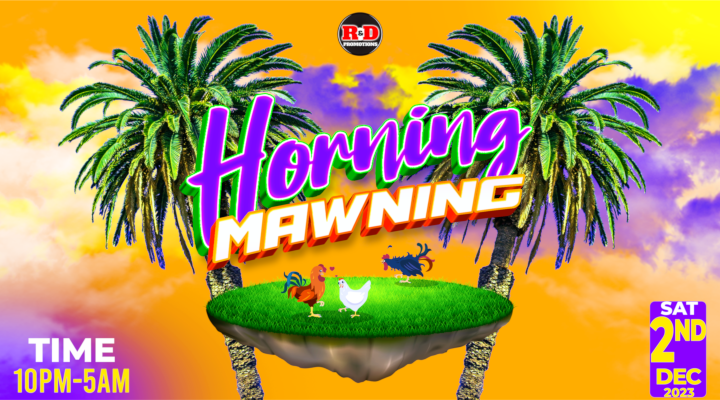 EXPLOITED IGNORANCE
Though this may not necessarily be so, the 'Honourable Speaker' appeared to have shaped their minds and guided their beliefs, that the only 'Bible' and the only 'Word,' are that which he has quoted from the 'Erskine May Journal.' Cleary, if the 'House Membership,' was not so guided, then there may not have been the apparent acrimonious 'Suspension' of an unmistakably 'Disorderly Member.' It was obvious that he had 'Exploited' their 'Ignorance' of 'House Standing Order No. 50 (7).' This may have been evident when coercively acting upon his insistence; (a) 'Without a 'Motion' being moved; and (b) Seconded by a 'Member,' the 'House' misguidedly breached procedures contained in the said 'Standing Order' [2020: HSO: No. 50 (7): ANR: May 18, 2023].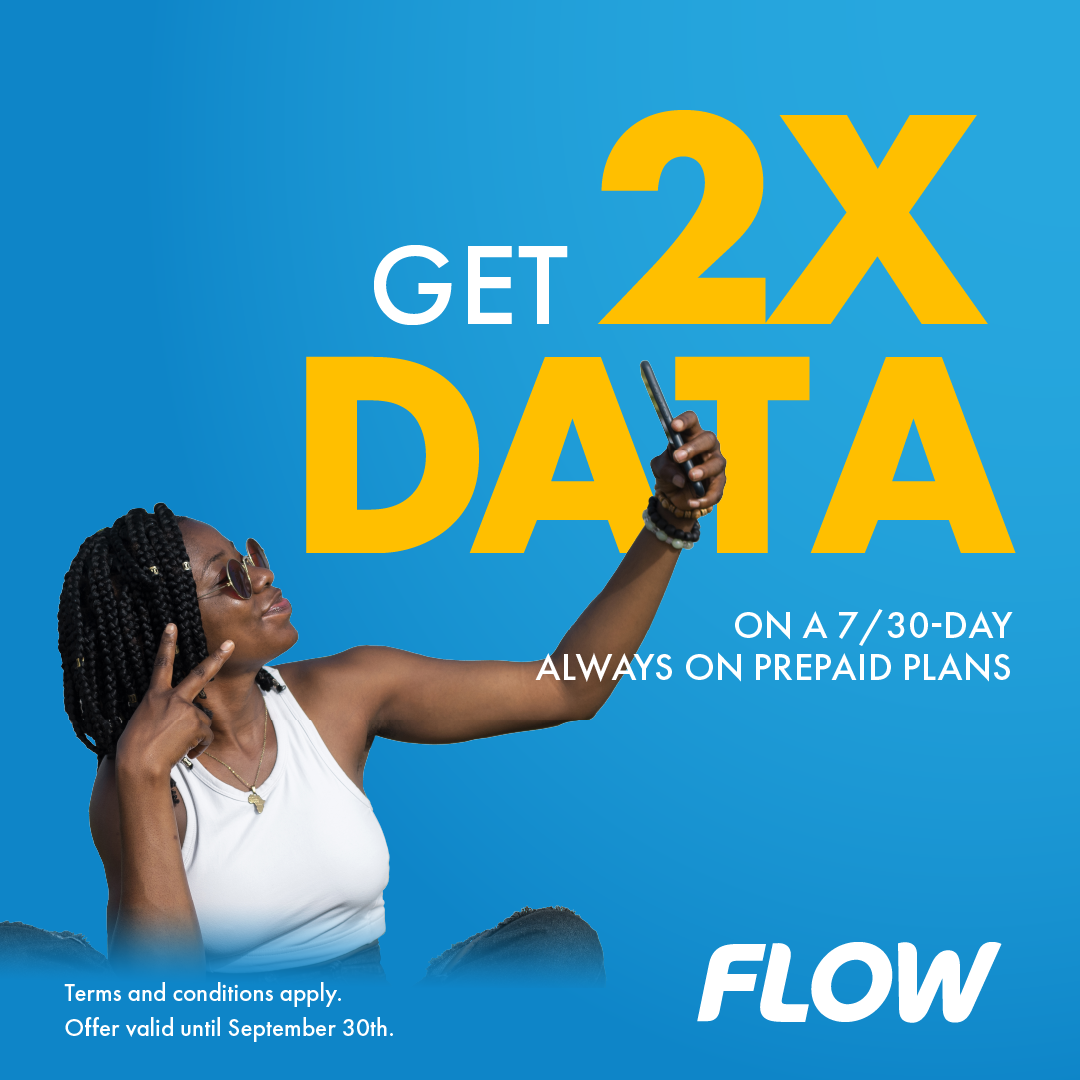 SECULAR ORGANIZATIONS
Not infrequently the choices that humans have made, were often looked at through the lens of 'Faith.' Those with little or no 'Faith,' must face the inevitability of consequences filled with perils and disappointments. Invariably, in 'Secular Organizations,' among other things, 'Apostles' must; (a) 'Take off the 'Cloth of Holiness; and (b) Abandon the Holy Scriptures' to preach the 'Unholy Gospel of Politics.' Though not necessarily practicing the 'Deeds of the Devil,' very often people were known to forego 'Scriptural or Apostolic' teachings to learn traits that speak not to honesty and integrity.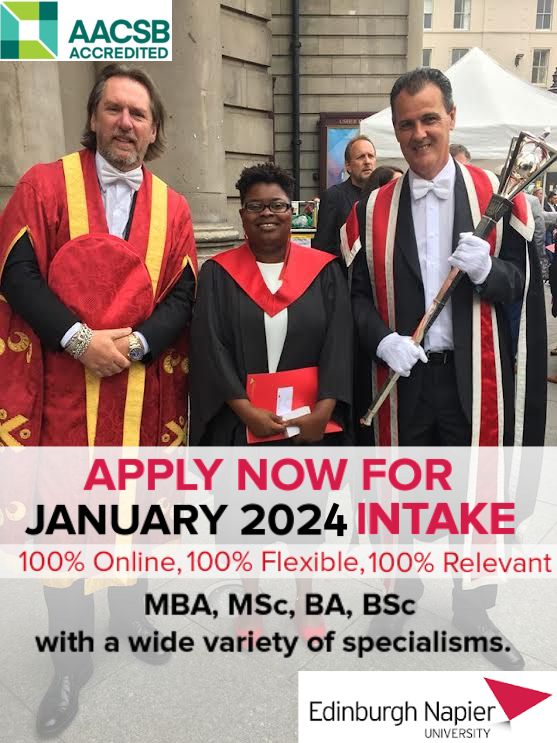 DEVIL OF PARLIAMENT
On the 'List of Electors,' his christened name has been registered as 'Kelvin Simon 42.' That may be one way of describing their former 'Parliamentary Representative. The constituents reportedly saw in him a good sense of responsibility, purpose and direction, as well as prospects in becoming a future leader. Whether or not 'Shugy' has connotations for 'Sugar,' if it was not in his smile or on his lips, 'Sweetness,' surely could not to have been enjoyed, neither in taste nor feelings.

SPIRITUALITY OR SECULARITY
That which was often seen as making a difference in the life of the 'Spiritual Man,' has often been his peculiar interests and pursuits in the world of 'Secularity.' These, for the most part has been based upon the scriptural concept called 'Faith.' There have been numerous scriptural references. The one preferred for this commentary edifies and implored; 'Let us hold fast the profession of our 'Faith' without wavering (for 'He' is 'Faithful' that promised)' [Hebrews 10: 23]. Seemingly, with other ambitions, 'Kelvin 'Shugy' Simon' pursued another interest. Thus, he reportedly qualified himself as a 'Guidance Counselor.'
HARSH REALITIES OF LIFE
In life, there are as many callings, as there have been, and continue to be innumerable challenges. While some callings speak to 'Divinity,' others speak to 'Satanism.' Even with calls for 'Divine Interventions,' humans were known to have still encounter challenges of one kind or another. Conversely, in the life of man, there have been, and will continue to be as many 'Urgings' that speak to a life lived on 'Secularity.'  These were not only known to have impacted the will and resolve of humans, but have also brought inescapable 'Trials and Tribulations.' These have been the 'Harsh Realities of Life.'
APOSTLE OF GOD
Still, not infrequently, those in quest of that which 'Secularity,' provides were often said to have been derailed from that which 'God' has commanded. Many that have forsook the 'Straight and Narrow Way,' were said to have fallen along the way. Research has revealed that an apparent 'Divine Call' to be 'an Apostle of God,' has seen 'Kelvin 'Shugy' Simon,' attending an overseas 'Seminary.' Reportedly a 'Student of Theology,' he also underwent studies in 'Guidance and Counseling.'  This has been a discipline that has long been part of the curriculum of many institutions of learning. As has often been the human experience, for reasons best known to man, other interests were to be considered.
CALLED AWAY FROM GOD
Seemingly foregoing a calling to 'Preach the Scriptures' or the 'Gospel of Jesus Christ,' he may have been 'Called Away from God,' to instead, walk in the path of secularity and unrighteousness and the Ungodly.' When he may have thought that he was running from 'God,' he had run straight into the 'Devil of Parliament.' Somewhere in the 'Holy Scriptures,' it speaks against 'Serving Two Masters.' Shall it be accepted that there is a 'God' and 'He' is the 'Supreme Being,' then logic suggests that an adversary would most likely be 'Satan or the Devil.' Logic also dictates, that neither of the two can be served by any one person at the same time.
FAILURE AND DISAPPOINTMENT
Thus, likened to the song; 'Torn Between Two Lovers' [1976: Mary MacGregor: YouTube], humans have invariably found themselves; 'Torn Between God and the Devil.' This has been among the everyday human experiences. Clearly, no matter how carefully thought-out, these often speak to the inevitability of 'Failure and Disappointment.' Thus, whatever the endeavors or the adventures, calculatedly cautious or adventurously risky, these experiences were often said to have occurred, when the human spirit, body and mind, were transfixed on wishful thinking, vain glory and illusions of grandeur.
SECULAR URGINGS
Moreover, and most frequently, the 'Secular Urgings,' were invariably made to clash or cause conflicts not only with 'Peace of Mind,' but also with man and the 'Callings of Divinity.' It has been the experience that many career persons, have prostituted on the will of the people in entering into the political arena. This has been the path taken by many 'Noble' men and women. It has also been the knowledge that many that have entered into the 'Ignobility' of an occupation of politics, have given the populace 'Dreams to Remember' [August 18, 1998: tis Redding].
RETIRE AND TAKE-OVER
When his affiliated organization 'Fired the Hatchet' that beheaded 'Corthwright Marshall,' this was what its executive purportedly wrote; 'The time and physical efforts that will be called for…the leadership of the party concluded that it simply cannot subject you to the physical hardship' [Observer: July 22, 2022]. However, when the 'Hatchet' eventually fell, was when the 'General Council' met. Holding firmly and finally decided that 'Corty Must Retire,' the 'Council decided that 'Shugy Must Take-over' [August 21, 2022]. He was counted upon to take off the skirt of 'Samantha Marshall.' But certainly not to do anything you might just be thinking. 'Shugy' is not like that and the incumbent, now a 'Senator,' is well-positioned to buy 'Spice and Sugar.'
GOD WAS WATCHING 'SHUGY'
Though a person may firmly hold on to his 'Apostolic Faith,' when he/she decidedly and consciously abandoned his 'Apostolic Creed' to enter into the 'Ignoble Kingdom' to dwell among persons with checkered backgrounds, then he/she runs the risk of being seen as playing 'Warri for the Devil.' When 'Apostle Kelvin 'Shugy' Simon' appeared to have shelved the 'Holy Scriptures,' to 'Preach' the 'Unholy Gospel of Politics,' he shall have known that 'God Was Watching' his 'faithfulness' to Him. The one thing that 'God' may not have advised him on, was; 'There shall be consultation with previously designated-candidate 'Corthwright Uriah Marshall.'
DEVINE PURGATORY
That which man has often misunderstood, has been that which has been 'Divinely Determined.' A community in a constant state of indigence, 'Shugy Simon' understood the perennial hardship of community life. Whatever troubles the members may have experienced, the impact on their lives, is also the impact on his life. From research, he appeared always committed and ready to lay down his life for members of the community. With all the potentials, out of; (a) 'Public office; and (b) Out of Parliament,' likened to the 'Cameroonian Migrants,' 'Shugy' as well, seems to be in 'Divine Purgatory.'
SOCIAL JUSTICE
Likened to the rest of the citizenry, he believed in 'Social Justice.' Thus, likened to the overwhelming majority, he asserted a conviction that his happiness and prosperity can best be pursued in a democratic society, in which all persons to the extent of their capacity, play some part in the national life [Constitution Order: 1981: Principle: 'C']. As far as these concepts are concerned, the 'Constitution Order' appears to be a brute to educators and other public officers. For instance, persons entering onto the political landscape, and are in the employ of the Government, shall resign their positions to vie for elective office or to engage in governance.
LIFE OF THE NATION
Contrastingly, persons with a profession, 'Medical or Legal,' and engage in 'Private Practice,' they are not so required to tender their resignation. Thus, persons desirous of playing a role in the 'Life of the Nation,' and holding a 'Public Office,' by virtue of which, they a defined as 'Public officers,' shall always be mindful of the 'Constitutional Provision' that speaks to 'Disqualification' from being elected' [CO: Section 39 (1) (g)]. Ironically, when incumbents were rejected at the 'Polls,' with no loss of income or gainful employment or opportunities to be offered privilege positions, the very next day, they could be appointed as 'Senators or Ministers.'
EGREGIOUSLY OPPRESSIVE
Now, if the way certain constitutional provisions are being interpreted and applied, then it offends a fundamental 'Founding Constitutional Principle of 'Social Justice' and the asserted right to earn a livelihood. For the benefit of knowledge, the 'Principle' unambiguously states; 'The people of Antigua and Barbuda assert their conviction that their happiness and prosperity can be best pursued in a democracy society' [CO: 1981: FCP: 'C']. This then suggests that some people holding 'Privilege Parliamentary Positions,' runs the risk of being seen as being 'Egregiously Oppressive' to people like 'Shugy.'
CONTENTION OF PETITIONER
Now, the 'Resignation' of 'House Member 'Kelvin 'Shugy' Simon,' appeared to have supported the 'Contention of Petitioner Casworth Aaron.' Such speaks to 'Non-conformity to 'Section 10' of the 'Civil Service Regulations.' These 'Regulations' not only have the force of law, but also requires 'Appointees' to govern themselves, by acting in strict accordance with them. Such conformity not only guides timely administrative actions, but also protection of 'Appointees' interests and/or benefits. The particular 'Section' speaks to the 'Terms of Appointment' within the 'Civil Service.' It states; 'An officer may be appointed to the Civil Service' on; (a) 'Permanent terms; (b) Temporary terms; and (c) Contractual terms' [Civil Service Regulations: Section 10: No. 1 of 1993].
NOTICES OF INTENT
Such appointment provided for the enjoyment of 'monthly-salaried emoluments' for providing his professional services to one of the community's and nation's institutions of learning. Incidentally, that which the organizational leadership and decision-making body, appeared to have inadvertently overlooked, may have been the 'Statutorily Specified Time' that 'Notice of Intention to resign' shall be given. Though the 'Civil Service Regulations' make no reference to the electoral process, it provides for 'Notices' to be given by the 'Employee' to the 'Employer within a certain time frame. Somewhere between these two paragraphs, 'Shugy' may have committed a 'Cardinal Error.' The only people who seemed to know just what it is, are; (i) 'Shugy himself; and (ii) The 'Battery of Lawyers.'
STATUTORY SPECIFIED TIME
Even as the identified 'Regulations' made no particular reference to 'an Electoral contest, it states that: (i) 'An officer appointed on permanent terms shall give at least 'THREE MONTHS' notice' of his intention to resign; (ii) An officer appointed on temporary terms, shall give at least 'ONE MONTH' notice of his intention to resign; and (ii) An officer appointed on contract, if he intends to resign, shall give notice of his intention in 'ACCORDANCE' with the terms of his 'CONTRACT.' A most interesting 'Sub-Section' states; 'The service of an officer shall be terminated on such terms and conditions as the 'Public Service Commission (PSC)' directs, if the officer seeks to resign in terms of this Regulation' [CSR: Section 28 (1): (2): (3); & (5): No 1 of 1993].
POLITICAL LANDSCAPE
Notwithstanding a well-secured tenure, seemingly not sufficiently guided, be it personally, organizationally and legally, the ambitious 'Kelvin 'Shugy' Simon' reportedly ventured onto the political landscape. With keenness of desire to be of service to; (a) 'His 'Bolans' community; (b) Nation; and (c) The rest of humanity,' he pursued other interests. Such interest was that of governance. It saw him entering onto the 'Political Landscape.' Given his reported status at a Seminary, that which was well known, was that teachings at a 'Seminary' were never the same as that being taught in secular organizations or in the political arena.
PLIGHT OF POVERTY
Whether or not for his personality or mannerism, coming from humble beginnings, the overwhelming majority seemed to have gravitated to him. He was reported to have associated himself with the 'Plight of Poverty.' In the 'Bolans' community, residents and fans, well-wishers and followers, as well as organizational colleagues, they have all fondly called him 'Shugy.' He is not dread. He is baldheaded; mustached and thickly bearded. Photogenic, and imposing, he sports an infectious and captivating smile. Members of the community revered him.
RESIGNATION OF HESITANCY
The rivalling Candidate 'Kelvin 'Shugy' Simon' successfully contested the 'General Elections' [ABS TV: May 18, 2023].' He took off the skirt of incumbent 'Samantha Marshall.' Except that, nothing else happened. Thus, there was no need for 'Lying Excuses' [Mighty Sparrow: YouTube]. This saw the timely filing of the statute-barred 'Elections Petition.' The Petitioner, 'Casworth Aaron' challenged the 'Validity of his Nomination.' This has sparked controversy and prompted widespread national debates and media coverage. The mystifying and abrupt resignation of hesitancy, speaks to the' Truth' of that which has been the subject of proceedings duly instituted by 'an Elector/Nominator/Petitioner, Casworth Aaron' has asserted.
INJUNCTIVE RELIEF
Since his election to the 'House of Representatives,' 'Member Kelvin 'Shugy' Simon' was not only known to have been bedeviled by assertions' that he was not 'Validly Nominated' to contest the 'General Elections,' but also may have been deeply worried that at the appropriate time and hearing, the 'Elections Court' would have so declared. Incidentally, through the same forum, the petitioner also sought 'Injunctive Relief' in preventing him from subscribing to the 'Oath of Allegiance and taking his Seat in the 'House of Representatives. Neither 'Petitioner,' nor Respondent' succeeded in their adversarial endeavors.
NO CONSEQUENCE
Though the apparent pre-emptive course of action' was of 'No Consequence' to the pending 'Elections Petition,' constituents, attorneys not connected to the 'Petition' proceedings, and members of the wider society appeared to have been left bewildered, disappointed and deeply dissatisfied. Bedeviled by assertions that his 'Nomination' was not validly, he knew that things had begun to 'Turn Sour.' Through a battery of lawyers led by; (i) 'Lead Counsel Kenny Kentish of the Law Firm of 'Lake and Kentish: (ii) Harold Lovell: (iii) Charlesworth Tabor: (iv) Leon 'Chaku' Symister; and (v) Sherrie-Ann Bradshaw,' they unsuccessfully sought to have the 'Elections Petition' by 'Petitioner Casworth Aaron,' struck out.
MARSHALL/SMITHEN-HENRY
These distinguished and well-learned attorneys came up against attorneys for the 'Petitioner: (i) 'Hugh Marshall Jr.; and (ii) Andrea Smithen-Henry.' The Court, having entertained advanced legal arguments by the two 'Legal Teams' representing the Respondent; (i) 'Kelvin 'Shugy' Simon; and (ii) Petitioner Casworth Aaron.' Seemingly finding no merit, the 'Elections Court' reportedly dismissed the 'Respondent's Application to have the 'Petition' dismissed. At the end of the preliminary proceedings, the 'Elections Court' favoring the legal arguments advanced on behalf of the 'Petitioner,' ordered the 'Respondent' to pay 'Court Costs of EC$1, 000' to him [Observer: February 9, 2023].
JUDICIAL VENTILATION
This 'Judicial Order' may have been viewed as a clear indication to both the 'Respondent' and his 'Legal Team.' That which may have been discerned was that the 'Elections Court' was minded to ensure full judicial ventilation of the issue/s surrounding his suspected 'Invalid Nomination' [December 28, 2022]. Such ventilation necessarily allows for the 'Elections Court to arrive at a logical conclusion, and a well-informed 'Decision' on the issue at Bar. Ironically, the 'Respondent Kevin 'Shugy' Simon,' reportedly excused the delayed resignation, to the avoidance of costly and lengthy Court proceedings [Observer: January 31, 2023].
SUDDEN TURN OF EVENTS
Among the reasons for the sudden turn of events, appear to have been non-conformity with the stipulated statutory Regulations.' These are contained in the 'Civil Service Regulations' [No. 1 of 1993: Section 10]. As it relates to 'His Appointment,' research has revealed that he was in the employ of the 'Government of Antigua and Barbuda.' He was assigned to the 'Ministry of Education in the unique capacity of 'Student's Guidance Counselor.' Such appointment necessarily; (a) 'Placed him in; (a) 'The Public Service: (b) Allowed him permanency of in holding 'Public office; and (c) Officially designated him as a 'Public officer' [Constitution Order: 1981: Section 127 (1)].
RESIGNATION OF TRUTH
On the political landscape, not often 'an Apostle of Truth' was seen, and not very often a 'Resignation of Truth' was tendered, when an allegation or assertion had come to public knowledge. When news broke that 'the newest 'Member of Parliament' tendered his resignation to 'House Speaker, Sir Gerald,' shock waves reverberated across the nation. Consequent upon his successful showing at the Polls [January 18, 2023], a dissatisfied elector/nominator/petitioner 'Casworth Aaron' sought through the 'Elections Court' to have his 'Nomination' declared invalid. This was one of the democratic ways of ousting an elected 'Member of Parliament' from his/her parliamentary Seat.
BLUNDER-MAKING SPEAKER
Whether or not it was done involuntary or voluntary and in earnest, 'Shugy' has tendered a 'Resignation of Truth,' thereby ending his membership in the 'Lower House of Parliament.' Adding to his miseries, an apparent senility-afflicted condition, has seemingly guided a 'Flawed Interpretation,' as well as an apparent warped understanding of 'House Speaker, Sir Gerald Owen Anderson Watt KCN, KC.' Such may have been occasioned when the 'Blunder-Making House Speaker,' cited a procedural glitch with the 'Tendered Resignation' of 'House Member, 'Kelvin "Shugy' Simon 42' [ANR: June 13, 2023].
ACCEPTANCE REFUSED
Media reports of a purportedly authored letter revealed that the Member whose reported tendered 'Resignation' was reportedly refused acceptance by the 'House Speaker.' In the view of some legal luminaries and legal practitioners, a provision cited was said to have been inapplicable, as the Member had only resigned from the membership of the 'Lower House,' while maintaining his affiliation with his organization. The 'Constitutional Provision' that many legal practitioners have looked at reads; 'Where an elected member of the House vacates his Seat…is vacant for any other reason, except a dissolution of Parliament, there shall be a 'By-election' to fill the seat in the House vacated by that member' [CO: 1981: Section 41 (3)].
HEAVEN – HELL – HAVEN
Now, as the curtain is being drawn, it has never been said, at least not up to the time of authoring this commentary, that whenever they would have been transitioned, all politicians will go to 'Heaven.' Though they shall not be painted with the same brush, some may not see the 'Face of God.' Hence, a reasonable inference might be drawn that many are most likely to be destined to 'Hell.' Even so, many noble and honest politicians though they seemed not wanting to go to 'Heaven,' none wants to go to 'Hell.' Dependent upon the trend of thought, many appear to have harbored the belief that life on Earth is both 'Hell and Heaven.' Some social commentators appeared to have harbored differing views about these two places. Frankly, it is of no consequence to the 'Soul of the Nation,' who really goes to 'Hell.'
CATCHING HELL
While the indigent sees, and 'Catches' nothing but 'Hell,' the affluent acquiring wealth, appeared to have made some people believe that on 'Earth and Haven,' are as much the same as 'Hell and Heaven.' To all intents and purposes, the plight of the indigent, appears almost always in misery. Through his vocal cord, the world's most prolific and revered social commentator, 'Slinger Francisco 'Mighty Sparrow,' looked at 'Honesty and Dishonesty' in politicians.
HONESTY
The genius, prophetically and seriously, yet humorously, sings; 'It is good to be honest, I wouldn't deny; But through dishonesty plenty people get by; To cheat and to lie is very. Very wrong; But that's the way politicians get along; The amount of lie politicians tell; When they dead all of them going straight to hell; Before election they talking honesty; But after election, they practicing rachifee' [1966: Mighty Sparrow: Honesty: YouTube].
CONCLUSION
When one of the constituency-registered electors, 'Casworth Aaron' petitioned the 'Elections Court,' he contended that 'Member of Parliament, Kelvin 'Shugy' Simon 42,' was not 'Validly Nominated' to contest the 'General Elections.' In actuality, he was one of three 'Candidates that entered the electoral contest for the 'St. Mary's South constituency. At the close of the Polls and counting of the votes, he was declared victorious [January 18, 2023].
While his 'Nomination' became an issue before the 'Elections Court,' that which remains undisputed were: (a) 'An actively pending 'Election Petition;' and (b) A judicial determination and ruling as to the 'Validity or Invalidity' of his nomination. The proceedings were reportedly instituted by an elector/nominee/petitioner, 'Casworth Aaron' [Between January 18 and 25, 2023].
Inferentially, when the elected Member of the House of Representatives,' tendered his resignation, he sought to abort the 'Substantive Hearing' of the 'Election Petition.' That which he, as well as his team of attorneys appeared not to have considered, were two fundamentals; (i) '…There was an active 'Election Petition' to be heard; (ii) …His Resignation was not before the Court; (iii) …It was not part of the 'Election Petition' proceedings; (iv) …The 'Elections Court' could not have been petitioned to do anything, but to declare his apparent 'Untimely Resignation' from 'Public office, a 'Nomination' that reeks of 'Invalidity; and (v) …No relief was directly sought to remove him as a Member of the House of Representatives.'  Even with all the 'House Speaker's shenanigans, these are all part of what was being called 'Parliamentary Democracy.' ***
Advertise with the mоѕt vіѕіtеd nеwѕ ѕіtе іn Antigua!
We offer fully customizable and flexible digital marketing packages.
Contact us at [email protected]