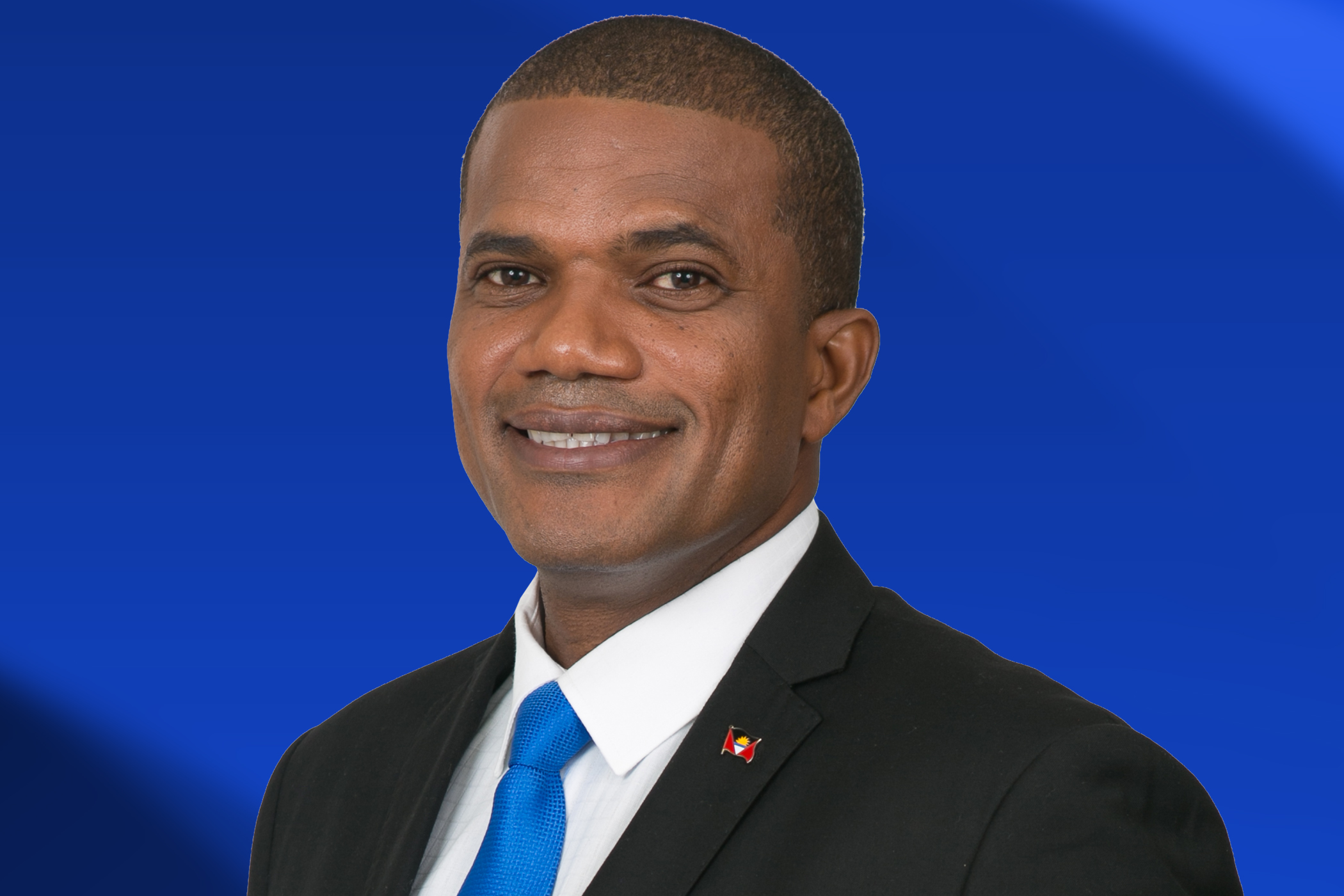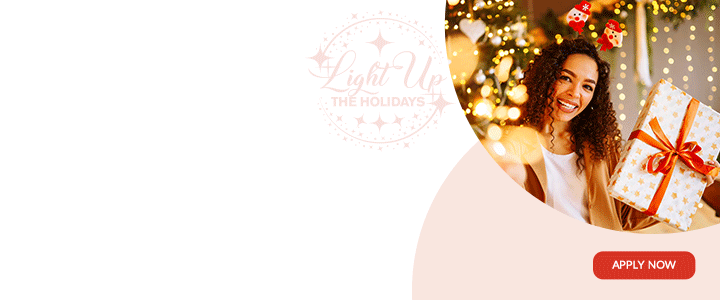 By Rowlston Pompey

In view of the need to inculcate '…civic-mindedness in the citizenry; …promoting trust in the in the Judiciary and confidence in the criminal justice system,' framers of the Constitution had inserted among the five '…Founding Principles,' several important clauses. One of which states, '…The people of Antigua and Barbuda recognize that the law symbolizes the public conscience; …that every person owes to it an undivided allegiance.' It further states that the people shall '…not limit themselves by any private views of justice or expediency; and that the State is subject to the law' [CO: 1981: FP (d)]. Invariably, Court decisions giving the appearance of '…perversion,' had often killed the conscience of litigants, yet stir a bitter consciousness in the aggrieved.
PROFESSIONAL PERSPECTIVE

Subscribing to the Oath of office, law enforcement personnel have not only pledged to '…discharge their duties faithfully according to law,' but also '…without favor or affection; …malice or ill-will' [Section 17: Police Act: Chapter 330]. Not infrequently courses of action have shown these being breached than in practice. This commentary looks at the '…prosecutorial confusion; …trial and conviction of retired military Captain, George Whenner.' However, it primarily seeks to provide an understanding of (i) …the charge of Battery; (ii) …Battery on Police; and certain constitutional principles. It also looks at particular '…Sections of the Public Order and Small Charges Acts [Chapters 357 & 405].

NORMALCY TO RIDICULOUS
Military personnel never know whether or not they would end up in trenches to avoid enemy fire. Most now know that they could be charged with '… Battery on a police officer in his private capacity and at the same time, '…beating him in his official capacity.' The instant case had moved from '…Normalcy to Ridiculous.' Not only that parliament anticipated that law enforcement personnel, '…acting in the execution of duty are likely to be hindered, but also assaulted; …beaten; …wounded; …resisted or obstructed' [Section 38: Small Charges Act: Chapter 405: Antigua & Barbuda]. Controversy reigned when Special Branch officer Marvin Cuffy appeared to have been caught interloping for a purpose reasonably suspected to be surreptitious infiltration of an advocacy group called '…The Movement.' Then confusion reigned over the belated arrest of the retired Captain and co-defendant Swanston Lewis.

INTERLOPING POLICE OFFICER

Two retirees from the '…Security Forces' that have returned to civilian life, never contemplated engagement in lawlessness. Most retirees have become civic-minded and have been guided by their professional experiences, discipline, sense of purpose and responsibility. In his active years of military service, former Captain in the Antigua and Barbuda Defence Force (ABDF) George Whenner may not have been held a prisoner of war (POW). However, likened to the harrowing experience of former Inspector of Police, Trevor Young, awaiting trial on a charge of '…Obstructing Police'[June 9, 2016], he ended up on duplicitous criminal charges of '…Battery and Battery on a Police officer.' This resulted from his ejection of '…Interloping Police Officer,' Corporal Marvin Cuffy from a privately-held indoor membership meeting [September 9, 2016].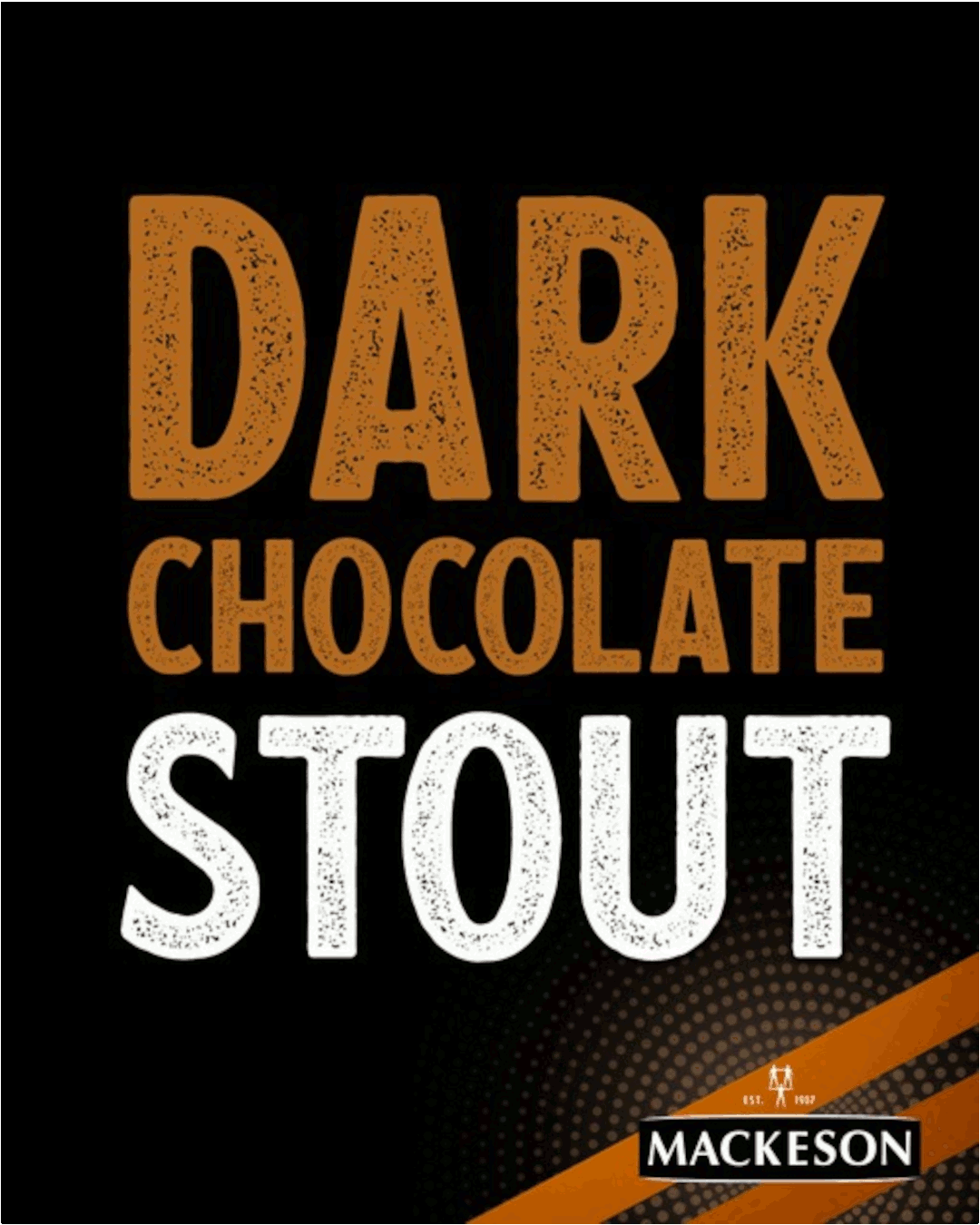 IN THE TRENCHES

The former military Captain attracted national attention, when an apparent ill-conceptualized and/or ill-advised production of video titled '…In the Trenches,' was posted on social media. The video was said to have gone viral, thereby outraging the citizenry and saturated the hearts of opponents with fear. Though he may have intended no actuality of physical attacks, the depicted contents appeared sufficiently disconcerting and psychologically harmful as to have invited the attention of law enforcers. However, it was the manifested troubles of the former military Captain when two '…Complaints without Oath' were filed against him with the Magistracy that had caused him anxieties. One charge alleged that he had beaten a Special Branch Officer in his capacity as a private citizen [SCA: Section 13]; while the other alleged that he had beaten the officer in his official capacity in the execution of his duty [SCA: Section 38].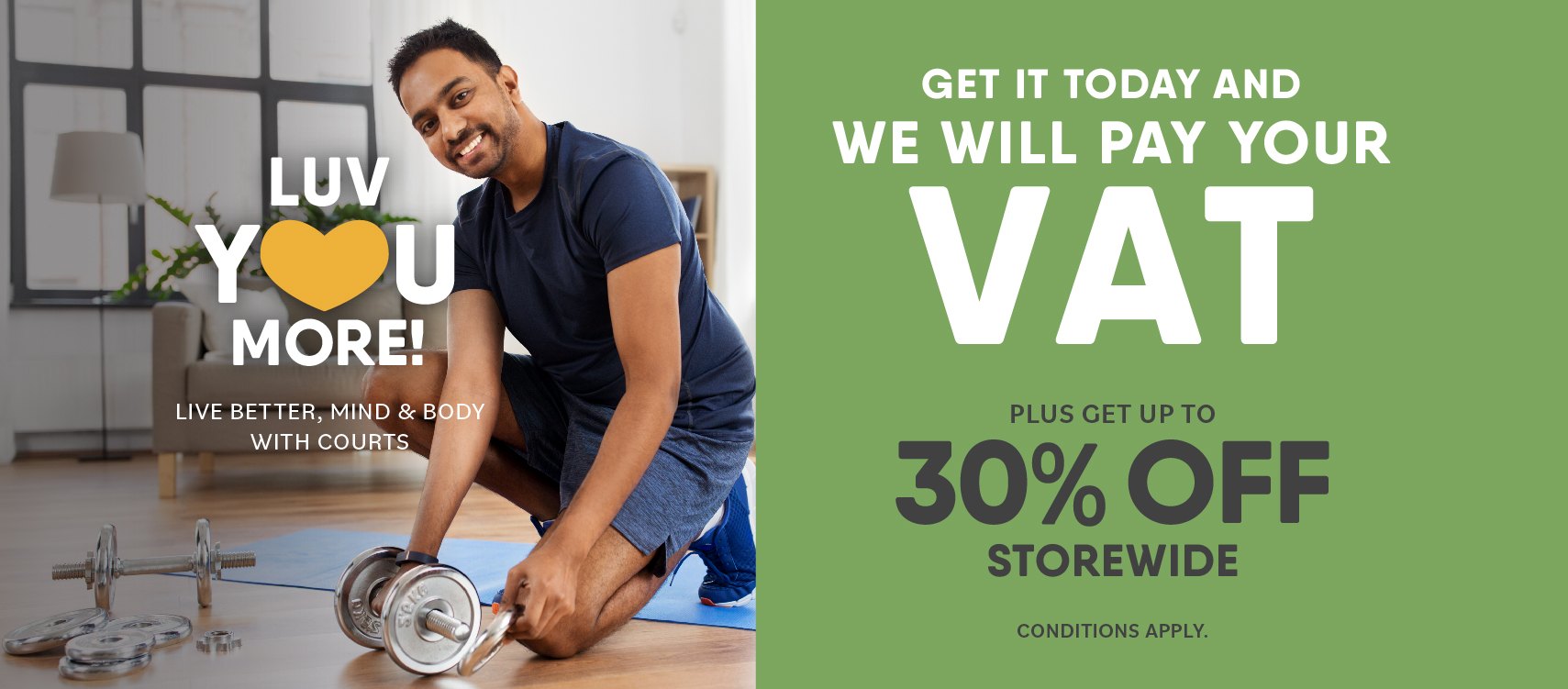 REASONABLE FORCE
Universally, humans are known to interact in various ways- '…sportingly; …politically; and socially.' While invited persons to private premises, social functions, gatherings or meetings are usually accorded courtesies and respect, the law provides for situations respecting the intrusive and vexatious presence' of the uninvited and/or those who may cause unwarranted disturbance of the peace and privacy of occupiers of private premises. Not infrequently, there have been innumerable quarrels and fights. Instructively, likened to the general allowance of a person to '…use such force as is reasonable in the circumstances for the purposes of self-defence, the law also allows for '…reasonable force to be used in ejecting persons from premises or functions, they were not invited, and if so invited, failed to leave when lawfully required to depart.

CASE ON POINT
In support of this contention, there have been numerous citations, including the historic case on point '…Lewis v Arnold et al.' In this case, the defendants having paid to enter the pit area of a theatre that full to capacity entered a private box of a theatre. They had been asked to depart and in refusing to do so, were caused to be removed. The Court's dicta states '…If three people be told on entering a theatre that there is room, when in fact there is not, their proper course is to leave and demand the return of their money; …Such persons are not justified in getting into a private box; …If they do, the proprietor may remove them using no more force than is necessary' [December 10, 1830].

CHARGES OF EXPEDIENCY
When the former military Captain, George Whenner, reportedly volunteered to present himself to the '…Serious Crimes Department at the Cedar Grove Police Station' he had not the slightest inkling that he would have been slapped with that which appeared to have been '…Charges of Expediency.' Perturbed law enforcement personnel had privately suggested a recently developed '…docile and pre-conditioned mode of arrest.' Legal luminaries suggested that the charges appeared as surreptitious as the suspected disrupted activity when Special Branch officer Corporal Marvin Cuffy was removed from the privately-held indoor meeting [September 9, 2016]. Instructively, the charges not only came mere days before the '…Statute of Limitation,' but also after the defendant had attracted national attention for his technological production skills of a video. The depicted contents showed images of ministers in the '…Gaston Browne- led administration' not only lined up in crosshairs, but also under rapid gunfire [CNS: December 13, 2016].

NO CASE SUBMISSION
The charge of battery is considered of a less serious nature when committed against '…any other person' [Section 13 & 38: Small Charges Act: Chapter 405]. For reasons of the penalties contained in the law, while both are of summary jurisdiction, dependent upon the gravity of the battery, the Court may exercise a discretion, and accordingly '…commit a defendant for trial for an indictable offence' [Proviso: Section 38 (2)]. Even so, such consideration resides with the Director of Public Prosecutions (DPP) [CO: 1981: Section 88]. Applied to medicine, where scant attention was paid to the history of patients, improper diagnostics and administering bad prescriptions, many patients were known to have died. The experience of world-renowned pop star Michael Jackson makes a clear case on point [Washington Post: June 25, 2009].
CONFUSION AND CONTROVERSY
The proceedings appeared more confusing when the charges came up for trial before District Magistrate Nagio Emanuel. There were expressions of consternation and outrage. When the proceedings were finally over, the Court found the former military Captain guilty of the offence of Battery, while it had found co-defendant Swanton Lewis was acquitted. When the conviction was entered against the defendant George Whenner, there were not only unrestrained expressions of dissent by the defence team, but also provoked outrage in the public gallery, followers on social media and members in the wider society [May 22, 2018].
PERVERSION
The duplicitous charges not only appeared reek of professional and prosecutorial incompetence, but also suggested inadvertence on the part of the adjudicator not to recognize that which was bad for duplicity. The situation may have been compounded when both charges were put to the defendants, and having pleaded not guilty, the trial commenced. This reportedly occurred after a '…No Case Submission' was overruled. Framers of the Constitution anticipated that persons accused of criminal acts, though rightly tried, might be wrongly convicted. It was the conviction that had provoked dissent. Though not intending to bring the Magistracy into disrepute, or to impute improper motive on the part of the adjudicator, the attorneys, rightly or wrongly, described the controversial decisions of conviction and acquittal as pregnant with '…Perversion.' Even with the expressed view of Defence Counsel, Charlesworth Tabor, either out of respect for the Magistracy or driven by professional wisdom, he had apologized for his dissenting expressions [OMG: May 22, 2018]. Many of his fraternal colleagues saw it as bordering wimpiness.
DECLARATIONS AND LANGUAGE
The '…Universal Declaration of Human Rights' advises and cautions, '…All are equal before the law and are entitled without any discrimination to equal protection of the law; …No one shall be held guilty of any penal offence on account of any act done or omission which did not constitute a penal offence, under national or international law' [UNDHR: 1948: Articles 7 & 11 (2)]. Defence attorneys, likened to litigants in civil proceedings and the citizenry have often been given judicial and magisterial reasons to feel aggrieved. While Courts may sometimes abhor criticisms over rationally considered decisions, this s inescapable. This often prompts public expressions of dissent. From time immemorial, '…travesty of justice; …perversion and bias' have been among the universal language that have been frequently used, particularly arising from perceived irrationally determined convictions or unfavourable or ill-informed Court judgments.
CORRECTED BIAS
In one of its itinerant jurisdictions, the Eastern Caribbean Supreme Court (ECSC) unhesitatingly, corrected an apparent utterly disdain '…perverted decision.' This was delivered by His Lordship, Justice Brian Cottle [SVG: July 2016]. The three appellate Justices, led by Chief Justice Dame Janice Pereira ruled that the Judge had shown '…apparent bias.' He had dismissed Opposition elections petitions, citing '…prematurity and insufficiency of surety.' The decision was not only (i) …Set aside; (ii) …Ordered to be reinstated; but also humiliated the Judge by removing him from the proceedings' [Iwitness News: SVG: March 7, 2017]. In so doing, the superior Court had corrected an apparent glaring judicial indiscretion. In the George Whenner case, while there may have been '…perceptions of suspect adjudicating judgment,' none may justifiably accuse the adjudicator of '…apparent bias or subject her to public ridicule.'
CULTURAL ZEAL
Though the arresting officer had not witnessed the incident, the defendants were made to submit to the jurisdiction of the Court, incidentally, not by '…Summons or the issuance of a Warrants in the First Instance' [February 6, 2017]. In these circumstances, it is often preferable to proceed by Summons. Notwithstanding harbored suspicions over the prosecution, trial and conviction,' the procedural diversion exposes the arresting officer to possible litigious consequences. Seemingly cultured into a particular mode, most defendants are made to submit to the jurisdiction of the Court by an apparent '…Cultural Zeal to Arrest.' This occurs when an offence was non-indictable and not arrestable. Motorists may attest to these truths as law enforcement, in unrelenting mode continues to ignore provisions contained in the '…Vehicles and Road Traffic Act' [Sections 56: 61 & 62: 28 & 29: Chapters 460 & 461]. Most defence attorneys appear to be oblivious to these Sections.
RIDICULOUS AND DUPLICITOUS
The apparent inordinate delay in instituting criminal proceedings and grueling wait for completion of trial, are now over. While defence attorneys '…Charlesworth Tabor and Leon 'Chaku' Symister' may have been given reasons to feel dissatisfied, and the defendant reasons to harbor suspicion, law enforcement personnel appeared to have been in a quandary, thereby misguiding themselves in instituting the charges after five months of their alleged commission. The irrefutable delay speaks more to professional incompetence, indecision and/or uncertainty over the appropriate charge that may have been laid against the defendants. The defendants were slapped with the '…Ridiculous and Duplicitous' charges [February 6, 2017]. Seemingly making a procedural blunder, evidenced by the charges '…Battery and Battery on Police,' the former military Captain, then aspiring to representational politics may also have been given reasons to harbor feelings of '…malice and ill-will'[February 6, 2017]. The gravity of such attack often dictates expedition.
THE CHARGES
Legislators anticipated that in given circumstances, aggressive persons may inflict violence upon other persons. It was for this primary reason that two separate offences called '…Battery and Battery on Police' were statutorily created [SCA: Sections 13 & 38]. Law enforcement personnel not acting in the execution of duty, within the meaning of the Act, is considered '…any other person.' The penalty section states, '…Any person who shall (a) …assault; or (b) …beat any other person, shall be liable to a fine not exceeding five hundred dollars or to imprisonment for a term not exceeding two months.'  Conversely, personnel executing a duty and assaulted; …beaten; or …wounded; or …resisted; or …wilfully obstructed or hindered (in any way), an offender would most likely be charged with the more serious offence of '…Battery on Police.' Such person, upon conviction would be liable to incur the imposition of a fine of one thousand dollars or to imprisonment of twelve months' [Section 38: Small Charges Act: Chapter 405: Laws of Antigua & Barbuda].
EXECUTION OF DUTY
In criminal trials for '…Battery on a Police officer' not only must the prosecution '…prove its case beyond reasonable doubt,' but shall also satisfy the Court that the particular officer was in fact acting in the '…Execution of his Duty.' Having regard to all the circumstances of the case, the adjudicator shall determine whether or not such execution was lawful or unlawful; that is to say whether the particular officer, was there and then (i) … he had witnessed an occasioned breach of the peace; (ii) …responding to such breach of the peace or an apprehension of it; (iii) …whether in preventing further breaches, it necessitated an arrest or detention.' The Court shall also be fully satisfied that there existed '…reasonable grounds' that had prompted an officer to act. In the instant George Whenner et al case, the evidence reportedly adduced by the prosecution, suggested there was no such occasion.
JURISPRUDENTIAL HISTORY
From professional experience in criminal prosecutions, the offence '…Battery on Police,' is known to have a long jurisprudential British history. Professional training and research have shown many legal citations. These include the cases '…Davis v Lisle' [1936] and Mc Ardle v Wallace [1964]. These case show consistency, sound judicial reasoning, rationality and judgment. The former states '…Where there is an open garage or a shop with open door, there is an invitation to all persons having business with the owner to enter; …A constable entered a garage without a warrant in order to make enquiries as to the person responsible for an obstruction on the street; …He was requested by the owner to leave and failed to do so. …He was ejected. The Court ruled that he was not acting in the execution of his duty.'
SUPREME LAW
The Constitution makes it sufficiently clear that except under the authority of the law, '…No person shall be subjected to the entry by others on his premises. It sets out as exceptions inter alia, (i) …that which is reasonably required in the interest of defence; (ii) …public safety; (iii) …public order; and (iv) …that which is reasonably required for the prevention or detection of crime' [CO: Section 10]. Equal in significance is the principle that unambiguously states '…The people desire to establish a framework of '…Supreme Law,' within which to guarantee their inalienable human rights and freedoms, among them (i) …the rights to liberty; (ii) …property; (iii) …security; (iv) …legal redress of grievances; (v) …freedom of speech; (vi) …of the press; and (vii) …assembly, subject only to the public interest'[ CO: 1981: FP (e)]. These are among the principles upon which the nation was founded, and the tenets of a democratic society. Not infrequently, these are either ignored or overlooked or given scant attention or breached. The Constitution represents the supreme law [CO: Section 2].
PUBLIC MEETING
The Public Order Act interprets a meeting as '…Any assembly or gathering of persons held for the purpose of the transaction of matters of public interest, or for the discussion of such matters or for the purpose of the expression of views on such matters.' While such was often confused with other meetings, this not only affects members of the wider society, but also '…requires written permission from the Commissioner of Police.' The Public Order Act states, '…No person may organize; …hold; …call together; or …address a meeting in any public place unless a permit has been issued in respect thereof by the Commissioner of Police' [POA: Section 3]. Law enforcement personnel not sufficiently au fait with the law, often found themselves in grave difficulties. This may have been the experience of Special Branch Officer, Corporal Marvin Cuffy.
INTRUSIVE AND UNWELCOME
Whatever may have been the intended purpose, when law enforcement personnel Corporal Marvin Cuffy reportedly visited the Movement's indoor meeting at the Sea Breeze Reception Hall at Seaton's, he may have invited himself under pretext of having interest in its '…advocacy and mission.' Little did he suspect that his '…Intrusive and Unwelcome presence' would have provoked disquiet among the group's executive and membership. Executive member of '…The Movement' George Whenner was alleged to have been voluntarily assisted by group member Swanton Lewis in removing the unwelcomed visitor. This reportedly occurred after the intrusive officer's cover was blown. Consequence upon his failure to depart, he was forcibly escorted through the doorway he had sneakily entered [September 9, 2016]. Had he been a member or bona fide invitee to the membership gathering, he may not have been considered for the interloper's ejection.
OPEN INVITATION
It would be unthinkable that anyone may deny that social interaction has not always been part of the human and everyday experience.  Conversely, there has been the tendency and temptation, for the uninvited to invade social gatherings. That which shall be understood, is that in the absence of extended personal invitations there has often been '…an Open Invitation' for persons to enter open premises, primarily to conduct legitimate business. In gate-controlled premises, access may be gained on cordial or special invitation, payment or requested permission. Applied to law enforcement, personnel shall not only understand the environment in which they operate, but also the unspoken. More importantly, where there are conditionalities for entry, personnel shall be compliant, be it invitational or forced entry as the law allows.
TRESSPASS ON LANDS ETC
Law enforcement personnel entering private and privately-controlled premises for the purposes of executing duty or conducting searches, shall do so only on '…Warrants' duly issued by the Courts. Consequent upon the need to ensure that members of society conduct themselves orderly, peacefully and rationally, reasonable inference may have been drawn that it was for these reasons that drafters of the '…Small Charges Act' inserted the offence of '…Trespass' [Section 51: SCA: Chapter 405]. This Section states (c) '…Any person who unlawfully enters upon any land or premises having been required to depart therefrom; or (d) …having lawfully entered upon such lands or premises persistently remains thereon after having been lawfully required to depart therefrom, shall be liable to a fine not exceeding seven hundred and fifty dollars or to imprisonment for a term not exceeding three months.'
AUTHORITY OF LAW
In the instant case, involving interloper Corporal Marvin Cuffy, none of the above appeared to have been occasioned. Lawmakers anticipated that persons may enter upon lands or premises in the possession and/or occupation of others. They also knew that the uninvited may pose difficulties to those in legitimate possession or occupation of such lands or premises. Applied to law enforcement, personnel entering upon open private premises may do so on the unwritten '…Open Invitation,' but only to the extent of conducting legitimate business with the occupiers. In the course of making inquiries, if invited, they shall leave when lawfully requested to do so. The tragic incident involving former Police Constable Kevil Nelson and Denfield 'Tody' Thomas provides a vivid and grim reminder of that which may ensue when poor professional judgment was exhibited [October 24, 2006: ANUHCR2008/0037].
CONCLUSION
Seemingly, without a submission in limine or defence objection, the duplicitous charges of '…Battery and Battery on Police had been read to the defendants George Whenner and Swanton Lewis. Full trial became evident when a '…No Case Submission' was overruled by adjudicating Magistrate Nagio Emanuel. Following presentation of the evidence in chief and cross examination by Defence Counsel Charlesworth Tabor came a mindboggling turn of events. Sensing evidential jeopardy, the prosecutor, craving the Court's indulgence withdrew the unsubstantiated '…Battery on Police' charge. This may have been the juncture where a hawkeyed and keenly observant adjudicator may have spotted that the Court had been mesmerizingly tossed a '…prosecutorial googly.' Even so, it was the unfolding events that suggested an apparent lack of magisterial scrutiny of the duplicitous charges. This may have been further compounded by possible concealed prosecutorial indications by the prosecutor, Sergeant Dane Bontiff as to the appropriate charge for determination. Now, given the vexatious, if not provocative assertions about the unanticipated conviction and declaration of appellate intent, all eyes are open to see what the itinerant appellate jurisdiction of the Eastern Caribbean Supreme Court (ECSC) may determine. For now, '…All is well that ends well.'
Advertise with the mоѕt vіѕіtеd nеwѕ ѕіtе іn Antigua!
We offer fully customizable and flexible digital marketing packages. Your content is delivered instantly to thousands of users in Antigua and abroad!
Contact us at [email protected]