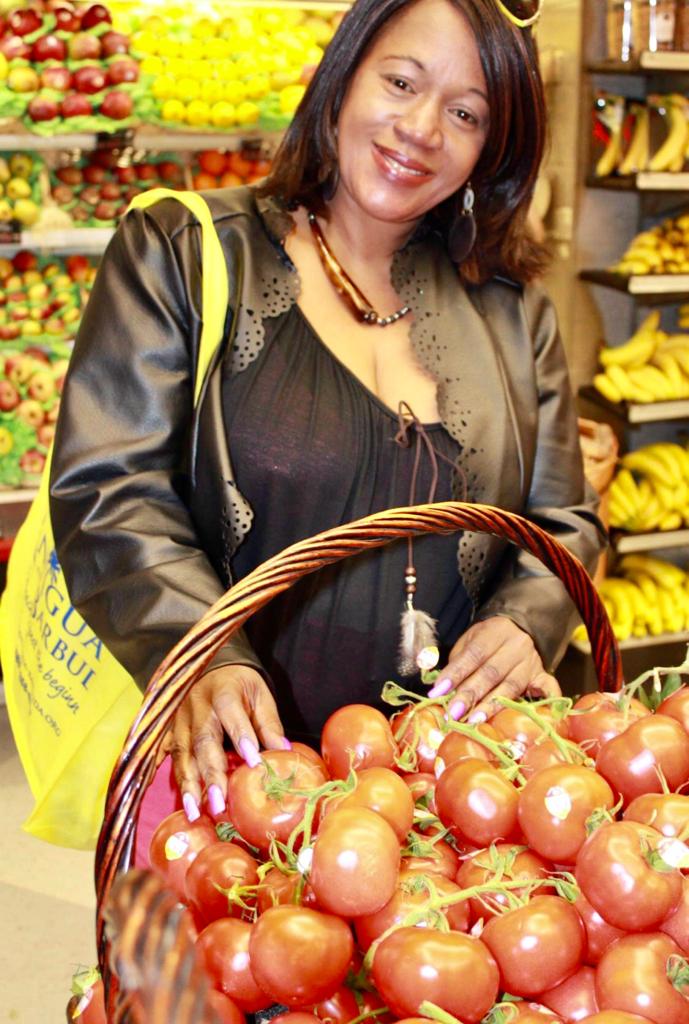 By Derede Whitlock

The author is a seasoned marketing professional and served as Tourism Director to the USA from 2004 – 2014. As President of DSW Consulting Media, a marketing and public relations consultancy, she develops leading edge solutions for a varied client base. Whitlock is a member of Sales and Marketing Executives International (SMEI).
May is National Hamburger Month and just by reading that statement, cravings for an old fashioned hamburger emerge and I am transported to memories of the succulent burgers from McKinnons Snackette on Corn Alley. Sometimes what we're hungry for isn't necessarily food but the taste of a good memory, nostalgia and a reconnection to a person, place or thing.

Food therapy has the ability to help us communicate better while managing stress. Throughout this pandemic, many of us have been cooking up a storm and posting our trophy pictures on social media.  It can be quite a meditative experience to research, prepare, cook, photograph and eat comfort foods during lockdown life. Historically, in times of economic recession, consumers turned to utilitarian, shelf-stable foods to ensure food security. Not coincidentally, some of the most iconic comfort foods were born during hard times.  For example, during the Great Depression, Kraft Foods introduced the boxed macaroni and cheese dinner and in 1971, Hamburger Helper was released during a meat shortage.

In the wake of the COVID-19 pandemic, there has indeed been a deeper connection to food.  Comfort foods often stir up memories of a simpler, safer time. I have found myself cooking and craving my favorite childhood foods, more as a source of comfort than nourishment. I taste the memory of every bite of fudge. The unmatched aroma of bush tea. Hot freshly baked wood bread with Anchor Butter and Crest Cheese on a Sunday morning. Corona cooking may help our cravings, but memories of home is the nourishment that we truly need.
As a tourism marketer, I can't help but wonder, as we rebuild our economy how can Antigua and Barbuda harness our diverse culinary offerings at different price points, to suit different palettes, while creating opportunities for growth?  How do we leverage technology and marketing to capitalize on this heightened connection to food? On-line cooking demonstration series give smaller restaurants and independent chefs an innovative opportunity reach new customers. There is also an insatiable appetite to learn more about the source of food through farm-to-fork and ocean-to-table experiences.

I once took a group of travel agents to experience the Barbuda Outback, where skilled divers catch spiny lobsters and in the presence of patrons, they clean, prepare and serve the fresh catch. I also visited Belle Mont Farms, a luxury resort in St. Kitts where guests explore the lush orchards on property and harvest their own fruit. A barista is on hand to make guests their favorite nutritious smoothies. The Coal Pot Festival in USVI, is another live outdoor cooking experience where visitors sample local dishes, immerse in the culture and get to meet people. The event was inspired by Edith L. Williams a former teacher and local cultural icon, whose half statue holds a coal pot in her right hand and a book in the other. The inscription on the base of the statue says "Feed not only the body, the mind must also be nourished."
Food experiences can give visitors a greater sense of community and connection that translates to authenticity, as visitors want to meet local heroes or hear about the local mythology.  They love to discover a local secret — that place that is not on the tourist map. Like Uncle Roddy's Beach Bar in Barbuda where the lobster is bigger than the plate, or Indies Green, the Tilapia & Organic Vegetable Farm which uses Aquaponics Technologies for vegetable production.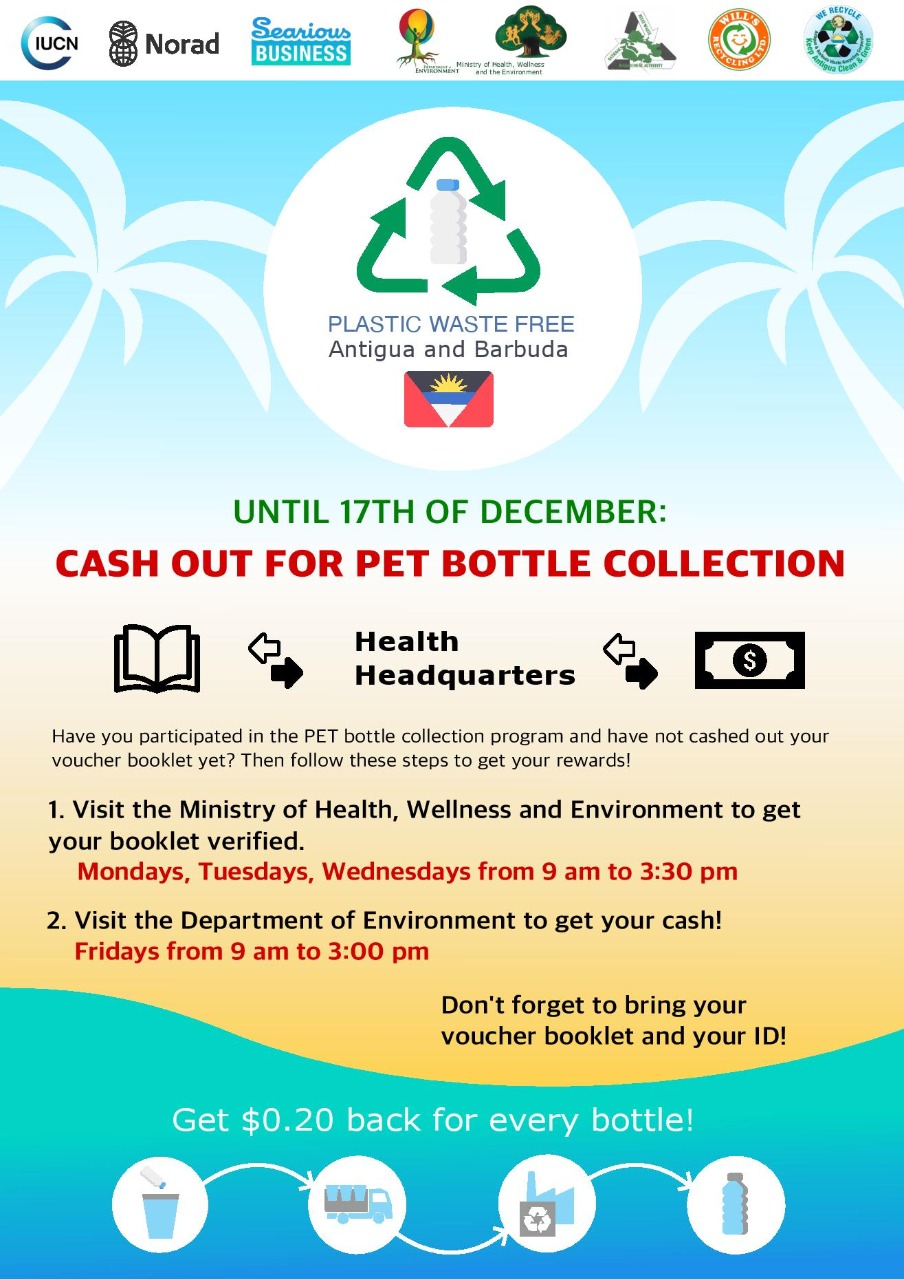 Visitors also want the backstory. The history of the recipe, how customs at the dining table evolved, how the serving utensils are made. Just serving up a local meal is no longer considered enough.  Chef Murphy's famous appetizer 'Raycan' is a nod to a character in one of King Short Shirt's iconic calypso songs.  This puff pastry stuffed with red herring creation, is always a great conversation starter when promoting Antiguan and Barbudan cuisine.  It is the inspiration for an upcoming cookbook.
We also need to develop a free local destination dining app. The more 'things to do' that we can offer visitors, the more apt they will be to stay, eat, shop and spend, spend, spend!  In spite of the wave of new technology tools, we have not fully capitalized on opportunities to cultivate food tourism as a viable niche. Studies show that more travelers want to transact digitally and that our real and virtual worlds are merging.  So we also need to launch a Destination "Google My Business" strategy to ensure that small eateries surface in google searches and can therefore be rated.
I challenge all Antiguans and Barbudans to support their favorite places to eat. Whether it is a high-end restaurant , beach bar, or bread shop, we can all promote our favorite dining spots:
Ensure that the establishment is claimed on Google My Business.
Populate the Google My Business listing with photos, videos and sample menus.
Leave reviews on Google My Business. At least 5 reviews are needed before the stars are visible. Stars matter and so do reviews.
The explosion of the Independence Food Fair and the Urlings Seafood Festival emphasizes the need to develop a 'national food brand platform.'  This will facilitate promoting the range of dining options and culinary events, as well as the co-branding of our outstanding local packaged foods.  For example, the award winning Susie's Hot Sauce, paired with Antiguan Homemade Fudge, Mirie's Tropical Wines, Eat Me Gourmet, Paddling Duck Teas and many other products would make an impressive gift basket on Amazon.
A grassroots, cost-effective marketing campaign could then be launched to showcase and export our national food brand. This is the type of local food movement that would help to expand tourism into the rural communities, especially those that are not within proximity to major beaches. It could help generate additional income to supplement farmers and agro-processors. How about launching 'The Tyrells to Fig Tree Drive Experience?' This central route and others that already attract significant visitor traffic can be positioned to promote local food experiences.
In Tobago, a small group of local women have forged an affiliation to produce fruit preserves, jams and jellies, pepper sauce, herb seasonings, under the label "Taste of Tobago." They were assisted by the Caribbean Agriculture Research and Development Institute (CARDI) in food processing techniques and other support was provided by the Marketing Department of the Tobago House of Assembly. These products are in high demand by restaurants and souvenir shops. Known for their high quality, both locally and abroad, the brand recently won a European award! Tobagonian stakeholders, government and NGOs, with support from the UK-based Travel Foundation are assisting with hosting cultural evenings and art exhibitions, that invite guests to dine 'Tobago style'. A local culinary expert has developed recipes utilizing ingredients from Farmers Associations. The House of Angostura will also promote local gastronomy, while stimulating hotel demand for fresh produce such as dasheen, cassava, eddoe and breadfruit. The initiative will be promoted through cultural ventures, brochures, local resort representatives, and in-flight videos.
In 2007, the term "locavore" was named the Oxford Dictionary's Word of the Year and the concept has taken off.  It refers to persons whose diet consists only or principally of locally grown or produced food. As we gear up for COVID recovery and the 'Next Normal', there are tremendous opportunities to leverage technology to elevate our food tourism industry.  Let's support our young brilliant minds in creating solutions to tap into the growing interest in the cultural and geographic influences on our food.  We are all in this global pandemic together and whether driven by a sense of connection, shared experiences or causes, visitors will embrace 'local' products and knowledge more than ever before.  The food connection can become a major point of differentiation for Antigua and Barbuda's tourism.
Support Antigua Newsroom from as little as $5 – it only takes a minute. If you can, please consider supporting us with a regular amount each month. Thank you.