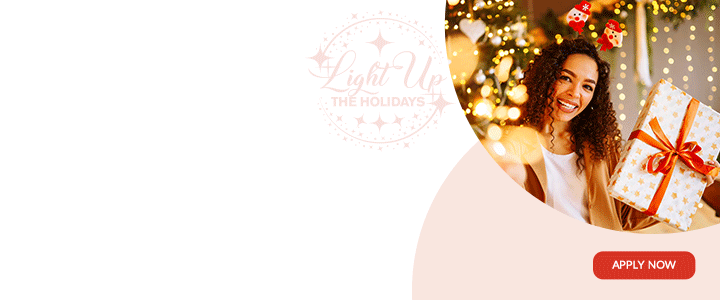 BY RAWLSTON POMPEY

While many persons continue to languish on remand at Her Majesty's Prison, and many others remain on bail, often under often stipulated restrictive bail conditions, all are anxiously awaiting trial. Instructively, in the '…Universal Declaration of Human Rights,' it partially states '…All are equal before the law, and are entitled without any discrimination to equal protection of the law' [UDHR: 1948: Article 7]. This will have been constitutionally strengthened when persons became amenable to law. Even as the court of public opinion had often found the innocent guilty, it may have been for this and other reasons that the Constitution provides for the '…presumption of innocence.' It states without ambiguity, '…Every person who is charged with a criminal offence shall be presumed to be innocent until he is proved or pleaded guilty' [CO: 1981: Section 15 (2)].
POWERS OF OBSERVATION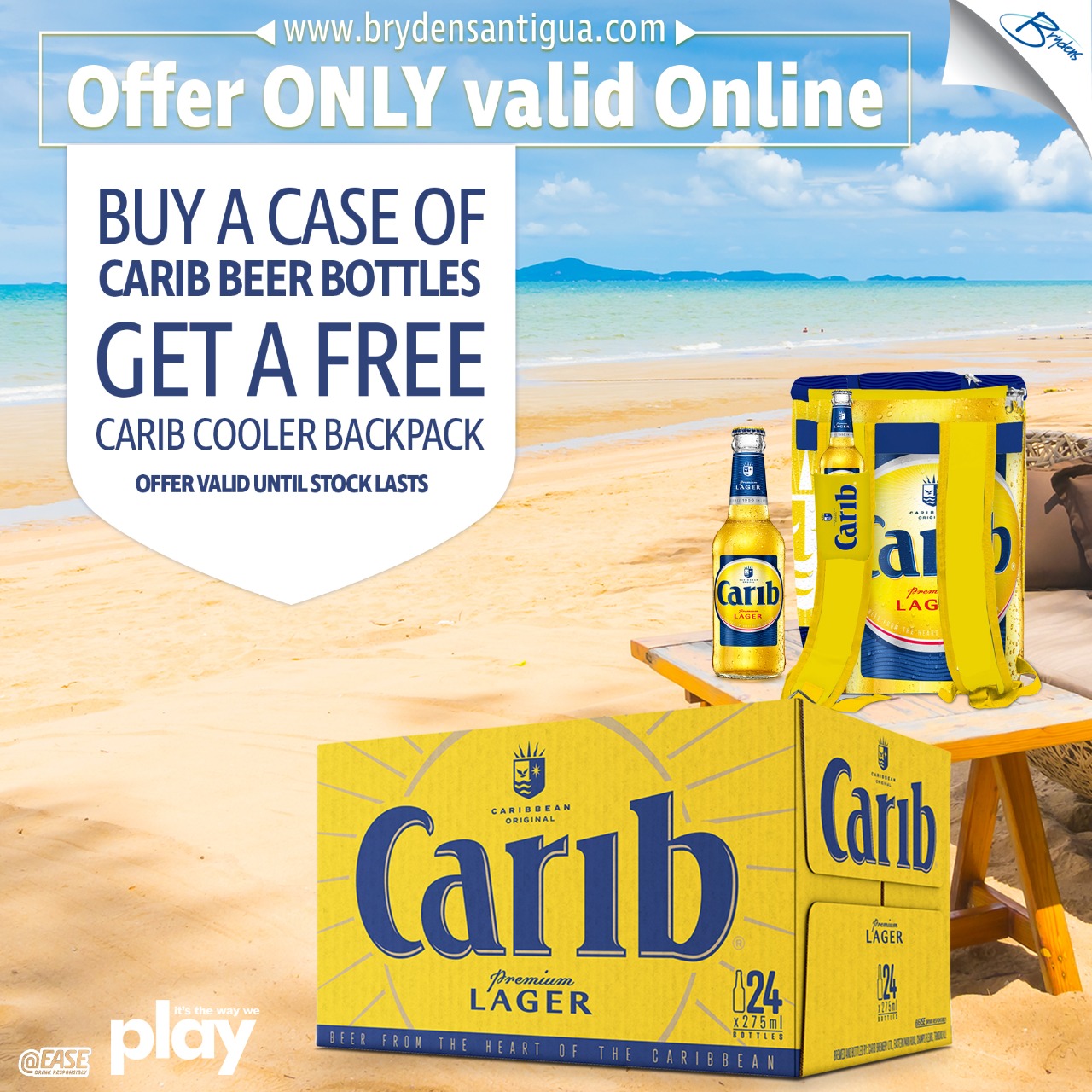 Though there was '…no flaw in the law,' Crown Counsel Adlai Smith, sought to distance himself, from an apparent critical reviewing oversight, which may have occurred during the vetting, reviewing and indictment process. To all intents and purposes, he may have inadvertently showed that Defence Counsel Ralph Francis, not only possesses keen '…Powers of Observation,' but also appeared more adept and meticulous in paying attention to details. Detecting an oversight in 'age discrepancies,' such may have escaped the attention of legal officers within the office of Director of Public Prosecutions (DPP). Such detection was made while reviewing the depositions and a 'Certificate of Birth' of an alleged sexually assaulted victim by his accused/client. The law states '…Where a male person has sexual intercourse with a female person who is not his wife, with her consent and who has attained the age of fourteen years, but has not attained the age of sixteen years, he is guilty of an offence and liable on conviction to imprisonment for ten years' [Section 6 (1): Sexual Offences Act: No. 9 of 1995].

PERSPECTIVE
This commentary specifically looks at recent developments within the prosecutorial section in the office of the Director of Public Prosecutions and media reports on statements attributed to Crown Counsel Adlai Smith. The statement that became media-frenzy had '…provoked citizen's outrage; ……stirred emotions; and triggered wild speculations, fueling intense public discussions. It is clearly not about what he had done in performing his prosecutorial duties, but that which was revealed to the public through the media. While many may take umbrage over his public utterances, that may precipitate an official probe, none may question his'…professional competence or integrity, nor in any way, impugn his character or impute ulterior motive.' Even so, it might bring pragmatic administrative consequences not to ignore utterances that may have implications for '…prosecutorial efficiency; …staff unity, loyalty and cohesiveness.'

ILLUSIONS OF GRANDEUR

It is universally known that persons harboring '…Illusions of Grandeur,' often assumed positions not prescribed, neither in the Supreme Law' [CO: 1981: Section 2], nor in any other law. Irrespective of '…imaginations or inclination; or machinations or collusion,' junior members of staff on assignment in the office of Director of Public Prosecutions, shall know that '…a Crown Counsel is not the DPP, and the DPP is not a Crown Counsel.' While the Constitution provides for the appointment of a person to act in the capacity of Director, in given circumstances, there is no provisional arrangement for a position of '…Deputy Director.' Even so, for the effective operation, functioning and management of such office, a DPP may delegate authority to staff subordinate to him, based upon their knowledge and experience and professional competencies.

PERCEPTIONS OF NEGATIVITY

No matter the hopes, dreams or aspirations, there shall be no illusions that the office of the Director of Public Prosecutions is an office of great significance to the administration of justice. There may also be no delusional persons occupying positions in such office that speaks to '…integrity, transparency, accountability and public trust.' If by contrivance or ill-conceptualized ambitions, staff opportunistically seeks to make self-serving public statements, such may not only be seen as undermining lawful authority, but may also have the effect of bringing the office into disrepute. When Adlai Smith, Crown Counsel I, subordinate only to Director of Public Prosecutions (DPP) Anthony Armstrong made public revelations of what transpired within the '…confines of judicial privacy,' although nothing detrimental had affected the administration of justice, he may still have been in breach professional ethics. That which he had divulged, appeared to have led media personnel and members of the public into harboring '…Perceptions of Negativity' of (a) …the office of the DPP; (b) …Committal proceedings; (c) …Criminal investigations; and (d) …Criminal justice system.'

POWERS OF DPP
The Constitution has made it sufficiently clear that '…There shall be a Director of Public Prosecutions (DPP)' [CO: 1981: Section 87]. The Constitution unambiguously states, '…The Director of Public Prosecutions, shall have the power in any case in which he considers proper to do so, (a) …To institute and undertake criminal proceedings against any person before the Court; (b) …To take over and continue any such criminal proceedings; and (c) …To discontinue at any stage before judgment is delivered, any criminal proceedings instituted or undertaken by himself, or any other person or authority'. Such powers are not only exercisable by the 'DPP,' but also to the exclusion of any other person or authority' [Section 88].  

PROSECUTORIAL AUTHORITY
As representatives of the Director of Public Prosecutions (DPP), delegated '…Prosecutorial Authority' to Crown Counsels shall not be viewed as merely work distribution among staff. Those who manage know that it is primarily to bring them up in an environment and to provide opportunities to staff with prospects of becoming adept in public prosecutions. In short, for the professional development of such staff, they are positioned to inter alia, '…sharpen their prosecutorial, persuasive and public speaking skills.' These are among the attributes that help to inspire confidence in the citizenry, that such may be transferred to the Judiciary that has ultimate responsibility for the administration and dispensation of justice. Thus, if the task at hand is approached lackadaisically or unprofessionally, such persons may inadvertently cause acute embarrassment to the office and office holder and waned public confidence.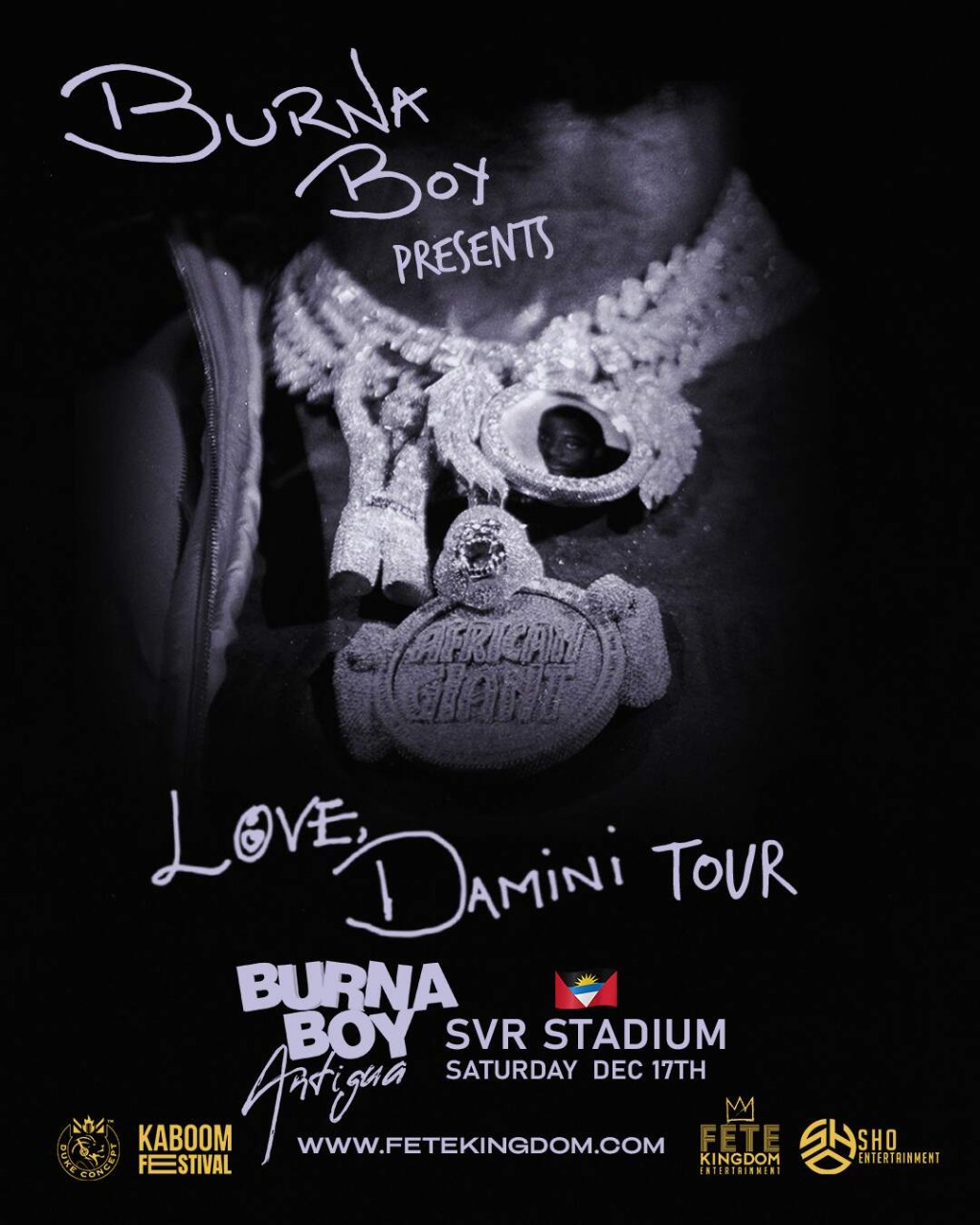 WILFUL EXPOSURE
Though not recognized in some jurisdictions, in most democracies, that which is recognized, is that '…all accused persons are equal before the law.' Not infrequently, accused persons desirous of having pending criminal cases disposed, are not only left in a quandary, but also in frustration and despair. Given disclosures by Crown Counsel Adlai Smith of the botched'…Sexual Offences Case,' while he had caused an innocent man to walk free of a charge in which it appeared he had been '…Tricked and Framed; …Exploited and extorted; …Arrested and Charged; and Committed and Indicted,' Crown Prosecutor Adlai Smith may find it difficult in absolving himself from embarrassment for the apparent negligence and '…Willful Exposure' of those he may either have unintentionally or intended to expose for reasons of inefficiency. While it may have been seen as an act of treachery, and seemed to have been directed to (i) …the office of the Director of Public Prosecutions; (ii) …unidentified junior members of staff; (iii) …the Magistracy; and (v) …Criminal investigators,' to all intents and purposes, it suggested that '…All is not well.'
JURISDICTIONALLY IMPOSSIBLE
Incidentally, a '…Sexual Offences Case,' reportedly pending trial for just about one year, appeared to have selectively wend its way before his Lordship Justice Ian Morley in the '…September 2018 Criminal Assizes.' This appeared to have led to a '…Crown Counsel inspired public speculation that even as the public have particular interest in some criminal trials, some cases appeared to be taking an eternity in attracting prosecutorial attention. Many accused persons have not only been making public clamoring, but also would like to see prosecutorial closure to their cases. Cases that have been given particular media attention has been those for '…former Board of Education (BOE) Executive Secretary D. Giselle Isaac [May 19, 2016]. Though not highlighted, yet of no less significance, are several charges slapped against two suspended clerical staff of a Government department, '…Merle Williams and Shaunella St. Louie' [October 27, 2015].
SELECTIVE PROSECUTIONS
While there are countless accused anxiously awaiting expeditious disposals of their cases, the three female-accused who have been long committed to stand trial, they expect no less attention being focused on bringing their cases before the Jury at the earliest opportunity. This may show consistency and eliminate wild suggestions of selective prosecutions. The duo was alleged to have committed several financial offences in a jurisdiction outside of Antigua and Barbuda. In the mindboggling developments, local investigators, acting on behalf of a '…Halifax Street Bank in St. Vincent and the Grenadines,' arrested the two accused and jointly charged them with '…Larceny and Receiving, and '…Conspiracy to Defraud.' Yet Complaints filed in the St. John's Magistrate's Court alleged that the offences were committed in '…Magisterial District A,' St. John's Antigua' [October 27-29, 2015].
WHEELS OF JUSTICE
None may deny that a heavy prosecutorial workload had been devolved on the office of the Director of Public Prosecutions (DPP). None may also deny the incessant calls by persons with criminal offences to have their cases heard. Likened to many accused persons now awaiting criminal trials, the female accused earlier referred to, may have been given justifiable reasons to give acute consideration to the recognized legal principle and popular quote, '…Justice too long delayed is justice denied' [Letter from Birmingham Jail: 1963]. Though of no personal interest or significance, at the risk of being seen as advocating for the '…Wheels of Justice' to turn for a mentioned few, this commentary was spurred by the experience of '…an alleged sex offender' and quote by an immortalized Civil Rights activists, Martin Luther King Jr [January, 1929 – April, 1968].
PUBLIC SCRUTINY
Either seeking to impress media personnel of his professional competency or calculatedly seeking to expose that which may have been seen as a lack of observation, comments attributed to Crown Counsel Adlai Smith had  subjected the office of the Director of Public Prosecutions to '…Public Scrutiny.' The electronic media had quoted him as saying '…It was the first time I got sight of the matter; …It is one of those matters that was recently assigned to the Sexual offences Court, so Ralph Francis drew my attention to the submissions he made on the Magistrate's Court, and I had a look at the child's Birth Certificate and she was in fact over 16; …So now, naturally I don't have a case; …As the prosecutor I offered no evidence and I withdrew the Cases' [OMG: September 27, 2018]. Professional ethics dictate that such may have been referred to Director Anthony Armstrong. This could lead to speculations that he may not have been the assigned prosecutor. If he was, it might easily be inferred that he was at best, grossly negligent' and worse, an act akin to treachery.
SEX CRIME CASE – POLICE ERRED
Even with the non-queried media quote, either to provoke public interest or caused alarm, the story was headlined '…Sex Crime Case Dismissed, Police Erred' [OMG: September 27, 2018]. In fact, the Crown Counsel; …Defence attorney; …accused; …the Judge and officers of the Court were the only people present inside the Court Room. Thus, whatever may have been his prosecutorial or personal agenda, Crown Counsel Adlai Smith may have been reckless in revealing that which had transpired in the brief meeting that had reportedly '…lasted for no more than five minutes' [September 29, 2018]. In the in camera pre-trial meeting with Justice Morley, such was convened primarily to ascertain the status and prima facie evidence, necessary to determine whether a 53 year-old  alleged sex offender shall engage the Jury in a trial. Relief came to the accused after suffering the indignity of arrest and one year of traumatic stress and anxiety.
AGE DISCREPANCIES
There had been no empanelling of a Jury, and no trial had commenced. Factually, '…an Oversight of Age Discrepancies' of the victim had negative the prospect of trial. Except for the accused, no witnesses were reportedly in attendance. The alleged sex offender had been (a) '…wrongly accused; (b) …falsely arrested; (c) …unfortunately committed and indicted.' The logical course was to ensure that there was no malicious prosecution for allegedly '…having sexual intercourse with a girl under the age of sixteen years' [Section 6(1): Sexual Offences Act: No. 9 of 1995]. In rushing to action, investigators appeared to have relied upon a date of birth on the verbal assurances of both mother and victim. Thus, they had made the gravest of mistakes in arresting the accused without documentary evidence. This was further compounded by a detrimental oversight, when the Certificate of Birth revealed otherwise.
DECEPTIVE SEXUAL PLOY
It was clearly an undetected, '…Deceptive Sexual Ploy,' designed to extort money from an unsuspecting accused, by verbally reducing the age of consent of sixteen to fifteen years.' This saw criminal investigators being easily deceived, leading them into '…making false assumptions; …reaching irrational conclusions; and rushing hastily into prosecutorial actions.' Though there are available legal courses and remedies to the accused, the Crown Counsel may still by his apparent unauthorized disclosure, may have caused harm to the integrity of the office, and embarrassment to the DPP and colleagues in his office. Such contentions were based upon the post disclosure of the '…in camera pre-trial meeting' with Justice Ian Morley and the erudite defence attorney, Ralph Francis. This may have been promptly communicated to the DPP.
PROSPECT OF CONVICTION
The charge and indictment was evidentially dependent upon the age factor. Other than this, and the credibility of the virtual complainant and other deponed witness, it was clear that there was no '…Prospect of Conviction.' Though belatedly and embarrassingly pointed out to him, lack of respect for the delegator of prosecutorial authority, suggests much more than '…grossly negligent,' but also a state of '…power-drunkenness.' The Director of Public Prosecutions, Anthony Armstrong, shouldering a grave public responsibility, shall have exercised powers residing with him, may have '…Fiat' a discontinuation.' Besides, since the accused had clearly been wrongly charged, committed and indicted, the DPP was duty-bound to act lawfully in directing a '…Nolle Prosequi' (no further prosecution).
SEX RING
In the instant case, mindfulness of the Police investigators may have shown a particular pattern of behavior. They may also have been mindful of that which had not only ended the career of '…former Police Constable Joseph Peters,' but also that which had visited upon him, resulting in punishment of institutional residency of four years imprisonment [OMG: December 20, 2017]. A twelve-member Jury found guilty as a co-conspirator in a '…Sex Ring' in which the extorted sum of $150, 000 was to be paid by an Antiguan and Barbudan businessman [ANR: October 25, 2017]. The instant case bears similar facts. A Prosecutor would have been assigned and delegated authority by the Director of Public Prosecutions. His/her professional and prosecutorial competencies would have been previously tested and sufficiently known. Thus, with meticulous and professional thoroughness, the assigned prosecutor was reasonably expected to peruse '…every deposition; …indictments and related documentary evidence.' These necessarily include '…medical reports and Certificates of Birth.'
CONCLUSION
From a professional perspective, the revelations suggest several possible serious '…Criminal Offences' including, (i) '…Public Mischief; (ii) …Conspiracy to Extort Money; (iii) …Obtaining money under false pretences; (iv) …Perjury; and (v) …Perverting the Course of Justice.' Though that which was revealed, albeit imprudent and professionally ill-considered, it showed that which '…pleasure seekers' have almost always come up against. They shall learn that even as much as there may be '…Orchestrated Sex Scheme' intended to extort money from the innocent, though they may be lured into the '…Irrestible Pleasures of the Flesh,' prudence dictates that he shall always act responsibly, sensibly and discretely. Thus, likened to the aborted criminal trial against the alleged sex offender, seen as functioning independent of the DPP, Crown Counsel Adlai Smith might wish to bring prosecutorial closure to cases that  law enforcement personnel may have instituted out of '…exuberance and environmental pressure,' rather than that dictated by '…Criminal Evidence and Procedure.' These cases, as have often been found, are usually evidentially weak and showed no prospect of conviction. The instant '…Sexual offences Case' vividly makes the point.
CLICK HERE TO JOIN OUR WHATSAPP GROUP