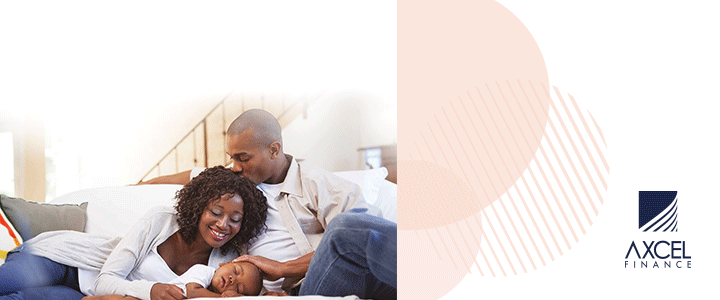 By Rawlston Pompey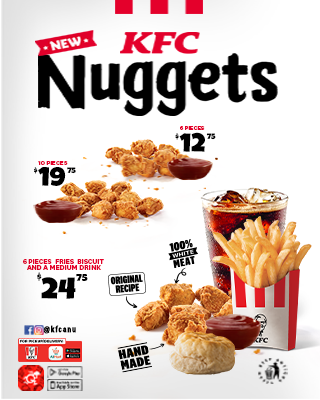 None could have readily said that 'No. 500 Corporal Clifton Commons' died of the 'dangerous, infectious and deadly disease called 'Covid-19.' Had that been the case, given the 'Public Health Act' and provisions contained therein for immediate burial, he would have been speedily laid to rest [PHA: Section 119 (d): Chapter 353'. Why? The 'Cause of Death' would have been quickly determined and made known.  A cop is dead. His corpse lies on ice. In the meantime, a family, traumatized over the tragic incident, has been left to mourn and grieve. Even as law enforcement administrators speak satisfactorily to his 'reliability and dependability' in the performance of duties, the treatment of his corpse and the urgency of attention to cause it to be peacefully laid to rest, appeared to have left much to be desired.
PERSPECTIVE

This commentary looks at horrors facing two families and the apparent inordinate delay in conducting a 'Post Mortem Examination' on the body of 'No. 500 Corporal Clifton Common' to determine the 'Cause of Death,' necessarily to determine; (a) '…Culpability or criminal liability; (ii) …Issuance of a Coroner's Warrant to Bury; (iii) …Enabling the Filing of the relevant documentation; and (iv) …Securing the Issuance of a Death Certificate' from the 'Registry of Births and Deaths. This is not readily obtainable if the 'Cause of Death' is not known and so registered with the competent authority- 'Registrar of the High Court of Justice.'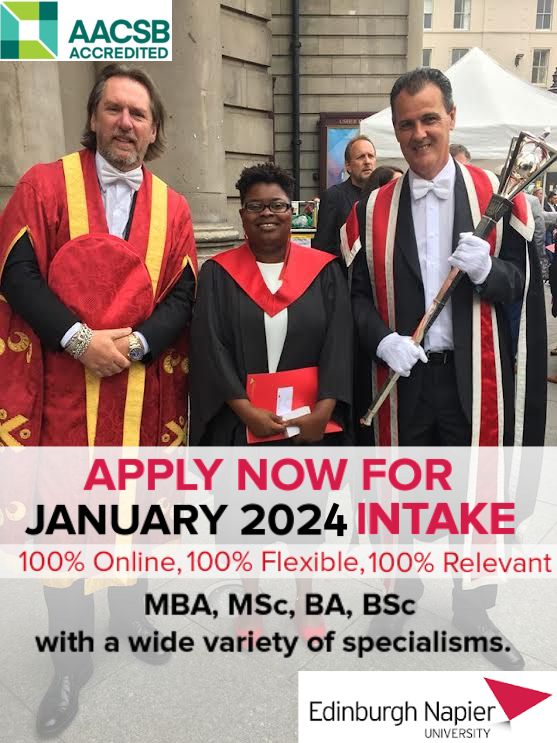 WHEN A MAN DIES
It has been no idle talk that 'When a man dies, he is done.' This speaks true of the experiences of the bereaved family of 'Corporal Clifton Common.' However, the Scripture assures that; '…God will wipe every tear from their eyes; …And there shall be no more death; …Neither sorrow; …Neither shall there be any more pain, for the former things are passed away' [KJV: Revelations 21: 4]. These are the 'Divine Words' of the 'Holy Bible,' of which the faithful shall believe. Thus, lest they relinquish or forfeit their own salvation, they shall all believe. This may not necessarily have been the understanding of family members of the deceased who has departed this life to be disappointingly and eternally placed on '…Ice Preservation' [February 11, 2021].

VICTIM OF THE UNEXPECTED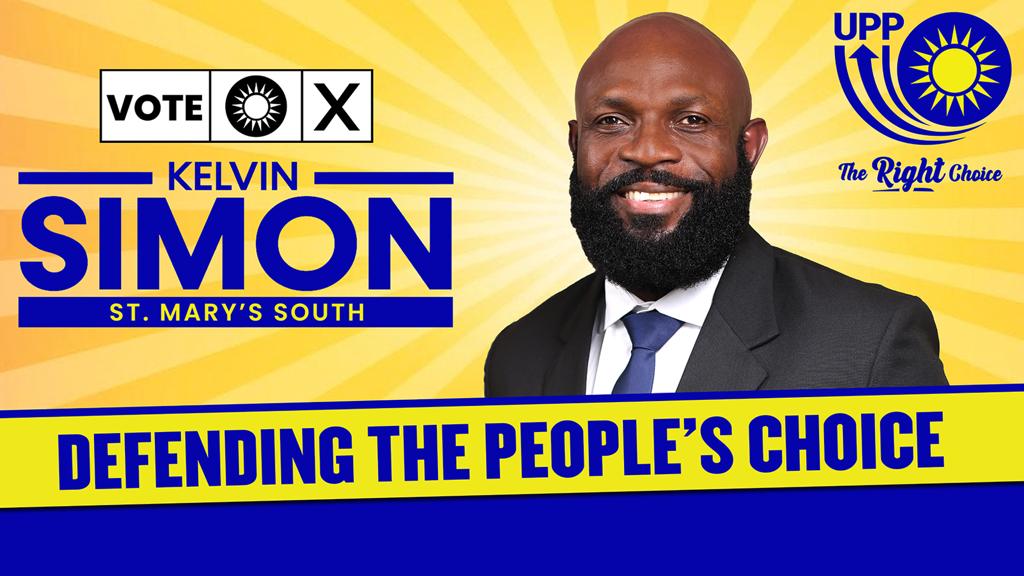 Incidentally, when tragedy struck, 'Corporal Clifton Common' became 'Victim of the Unexpected.' A brutal assault by a youth believed to have become disillusioned or demented had reportedly turned deadly. Barely made his way to the lowly rank of Corporal, his untimely death in the 'Police Holding Cell,' brought shock and awe to immediate colleagues and deep sorrow and painful grief to his family, loved ones and friends. Equally as much, the tragic incident had dismayed the whole nation. Whatever may have been the surrounding circumstances, his life had been snuffed out' [February 11, 2021].

JUMPING TO CONCLUSIONS

In the developed brouhaha over the delay in bringing procedural closure, 'Chief Magistrate Joanne Walsh,' acting in the unique capacity of 'District Coroner' has made it sufficiently clear, that neither the 'Coroner nor the five (5)-member Jury' accept responsibility for any delay in 'professional practices' not residing with the office of, or functions of Coroner. This is undeniably true. For instance, when law enforcement investigators hastily arrested 'Verel Simon 20 years' for the crime of Murder, they have in fact 'Wrestled from the Coroner' and 5-member Jury further inquisition into the circumstances surrounding his death. Instructively, to all intents and purposes, but seemingly 'Jumping to Conclusions,' they had determined that he died at the hands of the accused.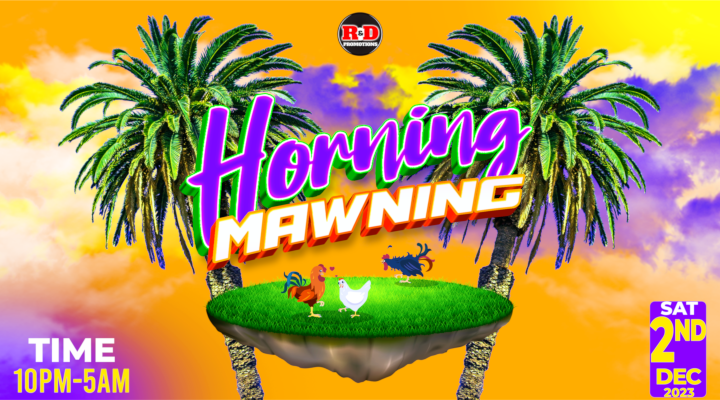 SQUABBLES AND DELAYS
Amidst the 'Squabbles and Delays,' distrust by family members and a desire for a non-governmental pathologist appeared to have dogged 'Police investigators and the Coroner,' the 'Corpse of Corporal Clifton Common,' remains in the 'Dead House' of an Undertaker. This was further said to have been compounded by certain investigative demands that neither has anything to do with family, nor pathologist. Those that are familiar with investigation, criminal or otherwise shall know that information unearthed, received or voluntarily obtained shall not be divulged except at institutionalized proceedings, namely: (i) '…Magistrates Courts; (ii) …Judge and Jury trials; (iii) …Coroners Inquisitions; (iv) …Tribunals; or (v) …Commissions of Inquiry'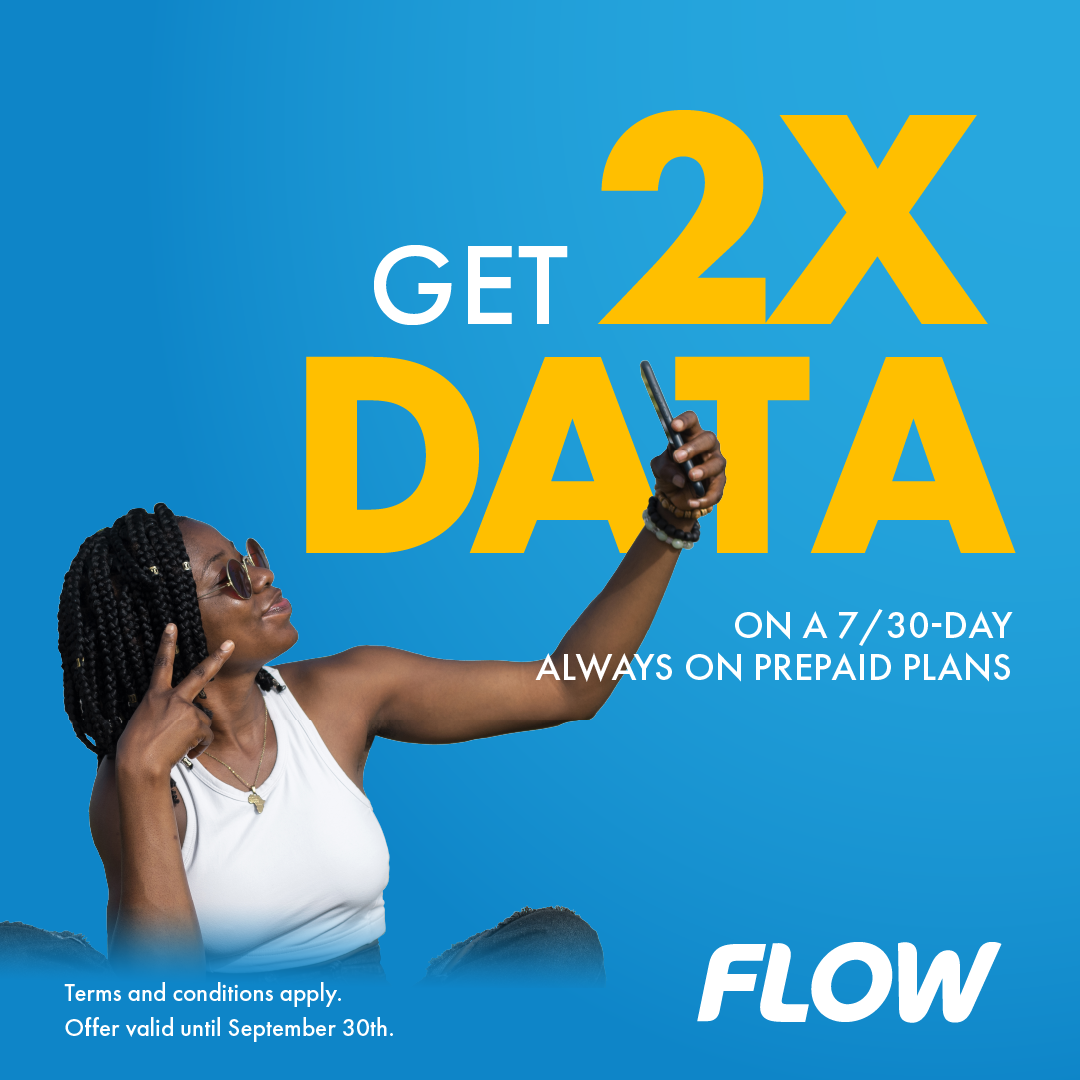 SCIENTIFIC AIDS
On the subject of 'Scientific Aids,' it is stated that the Pathologists determine inter alia; (a) '…Cause of Death; (b) …Manner brought about; and (c) …Expert opinion on findings.' Such persons are considered Surgeons, Doctor and Specialist combined' [1972: Page 183: Criminal Law: Crime Investigations: Police Promotion Handbook]. Except in circumstances where a body found in 'an advanced stage of decomposition' and a Pathologist was not available, this has often resulted in delays, chaotic scenes and confused minds. Situationally, '…(i) …Where the identity of a deceased person was not known; or (ii) …Where family members were also not known.' This has not been the case of the deceased.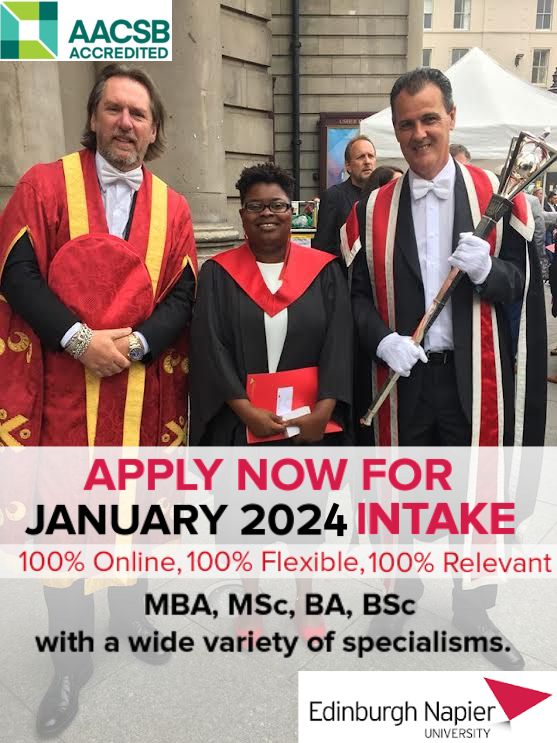 CART PULLING HORSE
Incidentally, the continued holding of the body has never been; (a) '…The incompletion of a Coroner's Inquisition; nor (b) …The unavailability of resources for burial.' The inordinate delay has been strictly for want of an autopsy or to be anatomically examined by a Government-designated or contractually-arranged pathologist. That which they may have been ignored or appeared to have been 'Gross Negligence' was not to have given careful consideration to the role of a'Pathologist' and importance of his/her 'Report and Findings.' In the first instance, that which appears intriguing was that criminal investigators may have placed a 'Cart to Pull Horse' when they arrested and charged 'Verel Simon 20,'with murder. In the instant case, there has been no shortage of persons who knew, and are well-positioned to identify the body of the deceased 'Corporal Clifton Common' to a Pathologist.

PERSONS KNOWN
That which is undeniable and unchallengeable are that; (a) '…The whereabouts of his father Curtis Common are known;(b) …That of the deceased's wife Velma Common are also known; while (c) …The deceased was no stranger to 'Commissioner of Police Atlee Rodney,' under whose command and control he last served in the 'Police Service'[February 11, 2021]. Given these truths, there may be no reason for continued icing of the corpse of the deceased for want of identification, nor 'Police-recorded Statements.' These have not and have never been determinants for the 'Cause of Death.' Therefore, the findings and professional opinions of any pathologist shall not be reduced to advance reading of any Police-recorded Statements.
DESPAIR – DISTRUST
Seemingly harboring fears, real or imaginary, there was said to exists some degree of 'Despair and Distrust' among one family. Conversely, another family, driven into despondency, remains anguished over the 'suspected demented behavior of a youth,' seemingly has as much concerns over the hasty slapping of a 'Murder Charge' against the family member accused of committing the serious criminal act. The family of the 'suspected-murder accused,' was said to have revulsed over the incident that resulted in the possible tragic loss of life. That which appeared to have compounded the incident, have been uncertainties surrounding that which may or may not have resulted in the death of the law enforcement officer.
PATHOLOGIST REPORT
There shall be no doubt that the 'Pathologist Report' is most critical to an authority acting in the capacity of 'Coroner.' Undoubtedly, it guides a 'Coroner' as to whether or not a '…Coroner's Inquest' shall be held. Moreover, such report is of vital importance to; (i) …Issues of Culpability; and (ii) …Issuance of a 'Warrant to Bury.' In the case of'Culpability or Non-culpability,' it helps to determine the way forward. While these issues remain unresolved, anxieties and uncertainties continue to fester in the minds of those that have been painfully left to grieve and mourn. Given this 'Investigative Blunder,' no documentation can be filed with the 'Registrar of Births and Deaths' and likened to a 'Warrant to Bury,' no 'Death Certificate' can be issued.'
CORONER'S INQUISITION
Dependent upon the 'Cause of Death,' a full 'Coroner's Inquisition' may very well have returned a 'Verdict of Manslaughter.' It all started on the morning of Thursday, February 11, 2021. To all persons and of all places, tragedy struck at a 'Holding Cell' for both suspected criminals and/or persons reasonably suspected to be losing or have lost touch with reality. Distraught over what shall be done, or that which shall have been done, the family becomes even more mortified. While pathologist and police squabble, the bereaved remains disagreeable. The dead can neither; '…Hear anything; …See anything; …Say anything; …Do anything; nor …Stop anything.'
DEPRIVATION OF OPPORTUNITIES
In fact that which criminal investigators appeared to have effectively done, was the removal of all opportunities from the 'Coroner and Jury to; (i) '…To hear witnesses accounts; (ii) …To look thoroughly into the circumstances touching the death of the deceased; and (iii) …Retire to consider a verdict and depriving the 'Coroner's Jury' of the opportunity in deciding upon one of the following Verdicts; (a) '…Natural Causes; (b) …Misadventure; (c) …Justifiable homicide; (d)…Murder; or (e) …Manslaughter.' Guided by the principle; '…The Greater includes the Lesser,' even where there may have been no malice aforethought, whether expressed or implied, investigators have charged the youth with the most serious crime of 'Murder.'
CUSTODY AND CONTROL
That which the professional investigators and practicing pathologists shall know is simply that which is provided for 'Investigative Guidance.' They may know if only, they make some time to read. Given the nation's derivative laws and jurisprudence,' a 'Home office Circular' states; '…Where it appears desirable in the interests of justice to obtain an analysis in connection with any death concerning which an Inquest has not been held, the Coroner should be consulted, as by law, he/she has the 'Custody and Control' of the body. This should be done even when the material proposed to be analyzed is not part of the body, as it is important that the Coroner should have control of anything which may throw light on the manner in which the deceased came to his/her death' [PPHB: Crime Investigation: Page 183].
WARRANT OF CORONER
Anticipating that some Medical Practitioners might be starved of scruples, and do the unthinkable, Parliamentarians inserted a particular Section to prevent; (a) '…Inappropriate Conduct; or (b) …Detect malpractice' by those that would seek to deceive Coroners or bereaved families and by extension, members of the wider society. [Section 38: Coroners Act: Chapter 105]. The law was not only made purposefully, but also sufficiently clear that; '…No Minister or other person shall knowingly bury or allow to be buried, the body of any person who died an unnatural death or under circumstances calling for the interposition of a Coroner, without the production at, or before the time of the funeral a 'Warrant of the Coroner' authorizing such burial.'
CAUGHT NAPPING
It may have been for this very reason that the mortal remains of 'Corporal Clifton Common,' continue to be 'Kept on Ice,' as opposed to the accordance of a decent 'Covid-19 Restrictive Burial.' Scandalously, if not embarrassingly, this was reportedly due to the' (a) '…Non-performance of an autopsy by a pathologist; and (b) …No determination as to the 'Cause of Death.' Investigators appeared to have been 'Caught Napping.' The law has made it sufficiently clear that; '…No Certificate of the Cause of Death shall be issued by any Medical practitioner in any case where to his knowledge, the deceased died 'an Unnatural Death,' or where such death shall have occurred under circumstances which require a report to be made to the Coroner, or where the Coroner is informed of a sudden death where the 'Cause of Death' is unknown' [Coroners Act: Section 39].
UNWAVERING AND UNDIVIDED
In his life as well as in the Police of the 'Royal Police Force of Antigua and Barbuda,' Corporal Clifton Common' was described as a veteran Police officer. Enlisted into the 'Police Service' [January 15, 1992], even as other police personnel who had reportedly enlisted long after became his superior, he had not complained, showed animosity or sought to sow seeds of discord or caused disaffection among his colleagues. Though some reportedly sought to push their weight around, that which he reportedly knew were; (a) '…Respect for his superiors; (b) …Obedience to orders and call of duty; and (c) …Ever compliant with lawful instructions.'
UNDIVIDED ALLEGIANCE
His devotion to duty and dependability, speaks primarily to his 'Unwavering Loyalty' and 'Undivided Allegiance' to the Police Service. He was ever mindful of his chosen career- Law Enforcement. It may have been evident to all a sundry, that he had been a deep commitment to the 'Rule of Law.' In the eyes of his fellow-colleagues, he was a 'Model Police Officer.' To Commissioner of Police, Atlee Rodney, disingenuously sparse as it may have been viewed, he described him as being '…quiet and dependable' [Observer: February 12, 2021]. Now, just over two months after his death, his remains at a 'City Funeral Home.' There may be no further incurred costs to the tax-paying population, neither for 'Holding nor Icing' of his corpse.
CONCLUSION
From professional training, knowledge and experience, particularly where persons die tragically, unnaturally or under circumstances where the 'Cause of Death' is not known, the function of pathologists is to conduct anatomical examinations on the bodies of persons declared dead by a medical practitioner-governmental or private. While they fuss fight, 'Pathologists' shall know that they are neither 'Magistrates nor Coroners.' Yet they provide a most important function to 'Criminal investigators, Criminal Courts and Coroners.' This is particularly so, as it affects the administration of justice. Equally as important have been their professional services to members of the wider society and by extension, the nation as a whole. Thus, they shall not only be perceived as being overly concerned about ego, remuneration or wealth acquisition. ***
.
Advertise with the mоѕt vіѕіtеd nеwѕ ѕіtе іn Antigua!
We offer fully customizable and flexible digital marketing packages.
Contact us at [email protected]