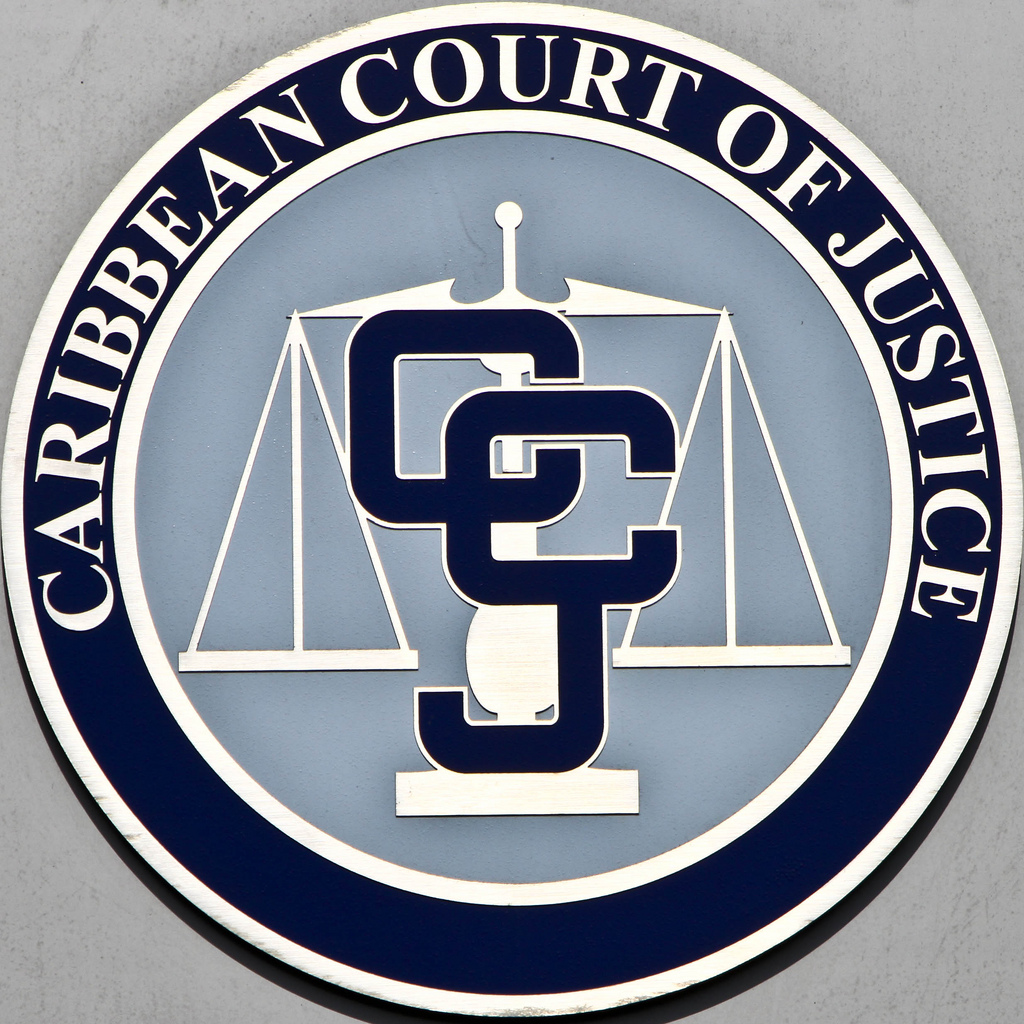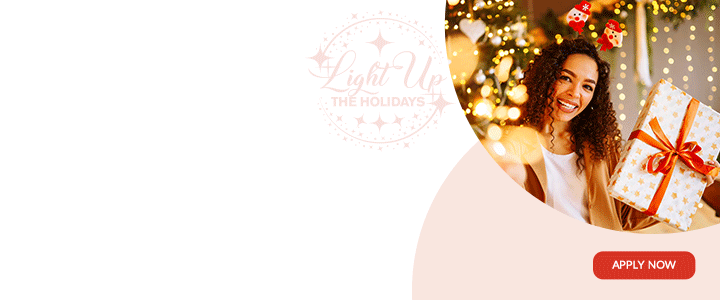 BY RAWLSTON POMPEY

Leaders displaying a sense of pragmatism know that in order to achieve set goals and objectives, when the going gets tough, the tough leader shall get going. Leaders that bit more than they can chew often choked themselves to death. Applied to the political directorate, proposing to make '…Constitutional alterations,' likened to a 'Syrian Roti,' both Prime Ministers Dr. Ralph Gonsalves [St. Vincent & the Grenadines] and Dr. Keith Mitchell [Grenada], sought to bite huge chunks from their respective Constitutions. Among the proposed changes were, (i) '…Dispensing with the Constitutional Monarchy and (ii) …Severing appellate jurisdiction with the London-based Privy Council for membership on the Caribbean Court of Justice (CCJ). These two leaders appeared not to have taken into consideration the legitimate concerns of the people or sufficiently endeavored, persuasively and convincingly to allay their fears, whether real or imaginary, thus, in the referenda, the proposed constitutional reforms were totally rejected.
PERSPECTIVE

This commentary looks through the experiences of the referenda held in these two regional States and the preparatory work of the National Coordinating Committee (NCC) [Antigua & Barbuda], and likely challenges and factors that have potential to derail attempts into futility and failure. The proposal to affect a single constitutional change encompasses four fundamental aspects. These include: (i) …Constitutional alteration; (ii) …Supreme Court Order alteration; (iii) …Severing appellate jurisdictional relations with the Judicial Committee of the Privy Council (JCPC); and (iv) …Opting for membership on the Caribbean Court of Justice (CCJ).' Such determinations, however, reside only with the electorate in a '…National Referendum [November 6, 2018].

CLUSTERED ISLANDS
Though the nation is within the global community, it is uniquely positioned in a small geographical area, with several clustered islands, sharing commonalities of inter alia, customs, culture practice and mores. Though politically independent, is still inter-dependent on each other in trade, goods, services and exploitation of the human resource. Then there are two significant groupings '…CARICOM and OECS,' established by treaties, agreements with institutions to serve the regional, national and common good. One such institution is the Caribbean Court of Justice (CJ). While hesitant regional leaders see the severing of appellate relations with the Judicial Committee of the Privy Council (JCPC) as undesirable, Prime Minister Gaston Browne sees it differently.

REFORM/ALTERATION

Lest people might be confused, when the '…Antiguans and Barbudans Constitutional Reform and Education (ABCREY)' group speaks to '…Constitutional Reform,' it may have been better understood by nationals in the Diaspora. Such term often connotes comprehensive constitutional changes. Though a proposed single change, constitutionally defined as '…an alteration' might be confusing, reform may involve several proposals. No one may be confused by the terms '…Reform or Alteration.'  The group has been advocating certain reforms that would enable citizens in the Diaspora to participate in the electoral process and recall of elected parliamentarians for ineffective representation to constituents. Even so, whatever term is used, changes to the Constitution may also become problematic.

MONARCHY/DEMOCRACY

The nation is among most regional States with a '…Constitutional Monarchy' and governance that speaks to principles of democracy. While some administrative policy-decisions might be considered adventurous, in the context of such principles, matters of grave national importance shall not only be void of partisanship, but shall also be all inclusive of every citizen. Therefore, it is not necessarily that which is good for the political directorate, but that which provides for the good of the nation and people.  In the Vincentian and Grenadian '…Constitutional Referenda,' it was not the use of the term reform, but the several proposed changes that saw complete rejection of the constitutional moves by Prime Ministers Dr. Ralph Gonsalves [November 25, 2009], and Dr. Keith Mitchell [November 24, 2016].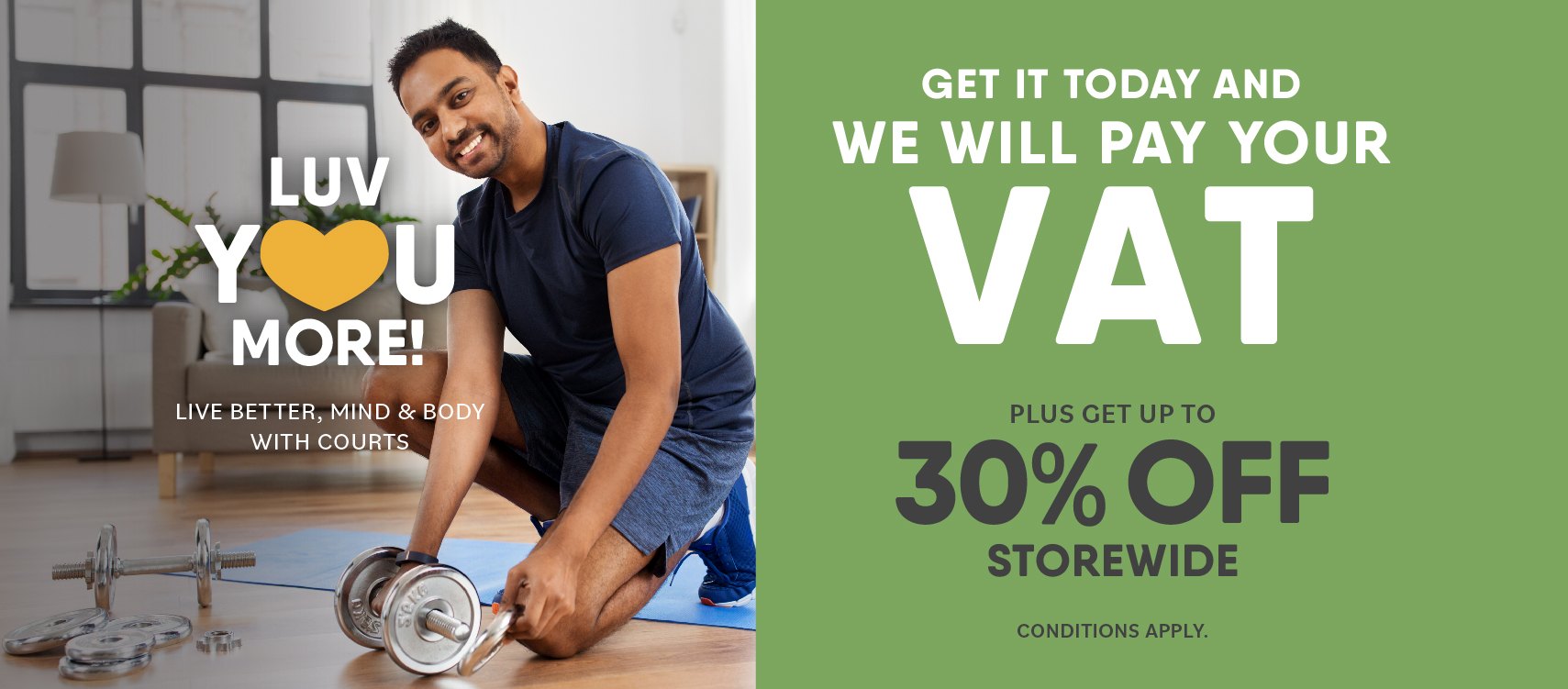 JURISPRUDENTIAL INSTITUTION
None may deny that the world's most authoritative London Judicial Committee of the Privy Council (JCPC) has evolved into a global jurisprudential institution, second to none. Its decisions are arguably, fair and objectively well reasoned. They are determined on points of law by eminent jurists. In the colonial era, it has been the apex Court for nations then subjected to British rule and/or under its dominion. For centuries, it has been the nucleus for many Commonwealth nations as the single most authoritative jurisprudential institution. Likened to birth, there comes a time when the umbilical cord shall be severed.

DISECHANTMENT
None may deny that the 'CCJ' has been the single most regional institution that has suffered mercilessly from the discourse of members of society, interest groups and affiliatory organizations, including legal practitioners. The resultant effects have been induced suspicion in the minds of litigants, while driving fear in the hearts of the citizenry. Though adjudicators are not infallible, some are as much as culpable in making decisions considered, at best unsatisfactory, and at worse, gravely perverse. From the daily discourse, these have resulted in '…Disenchantment and Disgust.' For instance, many litigants have been aggrieved over the administration of justice, harboring perceptions that it lacked objectivity and fairness in equitably dispensing justice. Incidentally, when these comments are made, likened to 'criminal malice,' and with absolutely nothing to do with its jurisdiction, they are transferred to the 'CCJ.'

IMPASSIONED PLEA
Endeavoring to further de-colonize the nation from its jurisdiction Prime Minster Gaston Browne has proposed alterations to the '…Constitution and Supreme Court Order.' In its 37th year of political independence, while many vestiges of colonialism provocatively linger in the life of the nation, a bold attempt through a 'Constitutional Referendum' could see the removal of another colonial vestige. Giving no impression of political adventurism, he made '…an Impassioned Plea' to the nation in support of membership on the Caribbean Court of Justice. Though legislatively positioned to influence the requisite constitutional alterations, it would be imprudent to approach such change from the perspective of de-colonization. There has already been full sovereignty [November1, 1981].

NATIONAL CONSENSUS
To understand the implications, one may look at the first failed attempts by Prime Ministers Dr. Ralph Gonsalves [St. Vincent & the Grenadines], and Dr. Keith Mitchell [Grenada] revealed the lack of a key component '…National Consensus.' It was evident that the voters in the respective Constitutional Referenda in St. Vincent and the Grenadines and Grenada may have been so overwhelmed with doubts, as to be circumspect and apprehensive of the proposed constitutional changes. Given the results, in some respects, time constraints may not have allowed for the consultative process to develop to the point where sensitization, enlightenment on the issues and implications for greater understanding, acceptance and approval by the voters. Consequently, both attempts had failed the litmus test of approval.
CONSTITUTIONAL FIDDLERS
Whereas success characterizes pragmatism in leaders, the '…Constitutional Fiddlers', buoyed by egoistic optimism, are often dogged by difficulties, rendering attempts at constitutional change futile. While in the cases of Vincentian and Grenadian Prime Ministers Dr. Ralph Gonsalves and Dr. Keith Mitchell, it may not necessarily have been fiddling, it was the people's power that had derailed their political agenda, hidden or otherwise. From the people's perspective, the adjudicators and the political directorate may find it rather difficult to exculpate themselves from the appellate Court's snail-paced membership growth since its establishment [April 16, 2005]. Who might be apportioned blame for the negligible membership of the Caribbean Court of Justice (CCJ), is clearly not as important as increasing its membership.
DISCORD AND DIVISIVENESS
It has been part of the political landscape and culture to sow seeds of '…Discord and Divisiveness.' These have taken its toll on the regional integration process, national development and the people. These are impediments to progress, particularly the regional integration process. There is also deceptive flattery. These were known to have developed into frustration and disappointment. While those against membership on the 'CCJ' speak to lack of confidence and distrust in the Judiciary, many have accused the political directorate of sowing seeds of '…Discord and Divisiveness' among Caribbean people. They have weakened their will by saturating their minds with misinformation, suspicion and doubts. None may deny that on matters of grave national importance, such are not only bad for consensus, but also for advancing national causes.
COMMON/NATIONAL GOOD
Where ignorance prevails or knowledge is concealed, it was often seen to have stirred emotions. Citizen's confidence has often been subjected to erosion, even when the '…Common and National Good' dictates relative changes. Aided by political rhetoric, it had provoked '…suspicion and confusion; …mistrust and apprehension.' These are considered dangerous to progress and national development. Interestingly, the majority of the citizenry appears more circumspect, and seems not to subscribe to reform of any part of the Constitution. In its consultative exercises, and weighing the 'pros and cons,' a National Coordinating Committee shall see this as an unavoidable factor that may need much ventilation.
SUPREME LAW
Even as the electorate would have given regional leaders a mandate to take positions or make decisions for, and on behalf, and in the interest of the nation and people, entrenched constitutional provisions in the respective Constitutions, limit the exercise of executive power. That which is recognized in the Organization of Eastern Caribbean States (OECS) speaks to the Constitution called the '…Supreme Law.' It is the foundation for the Rule of Law. The 'Supreme Law' is considered sacrosanct. For this reason, its framers set specific guidelines and stipulations for '…reform or alteration to any part, as well as the Supreme Court Order' [CO: No. 1106: 1981: Section 47]. It has been strengthened by and protected by the '…Will of the People.'
CONSTITUTIONAL REFERENDUM
To the extent that a law is inconsistent with the Constitution, its supremacy allows it to '…prevail over any other law' [ANU: 1981: Section 2]. The framers of the Constitution anticipated that an administration might be driven to tinkering without consideration to the expressed wishes and will of the people. In a '…Constitutional Referendum,' since voters may freely exercise their franchise and conscientiously accept or reject a proposal to make alterations, among the fundamentals that shall not be over looked or ignored are, (i) '…creating an environment conducive to commonality of understanding; (ii) …garnering popular support;… (iii) …a united approach, capable of obtaining national consensus.'
TAKING CUE
Constitutional reform or provisional alterations are not only sensitive issues, but also often made contentious and controversial. In a '…National Referendum,' it is not about abortion or failure. It is about full voters' participation and success. However, some proposals, even when not seen as immoderate, there has always been the potential for strong opposition. Thus, in any attempt to alter the Constitution, there has often been suspicion and a period of uneasy calm. This may also have been the experience Prime Minister Gaston Browne. Taking cue from the Grenadian voters who rejected membership on the 'CCJ,' the abandoned attempt by may have been likened to '…an illegal back room procedure' that had resulted in hemorrhaging of an undeveloped fetus, and bizarrely ended in an abortion.
PRIMARY OBJECTIVES
While intellectuals have been prompted to ask for reasons to sever appellate jurisdiction with the London Privy Council, Prime Minister Gaston Browne may posit that the nation was only seeking to solidify its position within the regional groupings –CARICOM/OECS. ' Though it is not necessarily about derivative economic benefits, there has been a charted course with two '…Primary Objectives' (A)…Formalizing its appellate jurisdiction on the CCJ, that comprises four member States, (i) …Barbados: (ii) …Belize: (iii) …Guyana; and (iv) …the Commonwealth of Dominica; and (B). …To strengthen the regional integration process.' These members would have encountered some challenges that which might reasonably be inferred are (i) '…popular support and cooperation; and (ii) …commonality of understanding and approach.' These, therefore, may be considered in the order of business for the '…National Coordinating Committee (NCC).'
PROTECTIONISTS LEADERS
While some leaders speak to regionalism, the '…Protectionist Leaders' were known to have been a threat to Caribbean unity. Most are concerned about their national interests, as opposed to the collective interests of the region. In the case of '…Antigua and Barbuda,' the issue at hand speaks to a proposal to obtain membership on the '…Caribbean Court of Justice,' voters shall know that it constitutes a policy-decision of grave national importance. There is no candidature to support or oppose. For reasons of opposition to the initiative, the 'NCC' shall guard against the tendency to polarize individuals for reasons of their political beliefs and/or affiliation. Most of all, the Chairperson shall guard against politicization that may be counter-productive to the efforts of the 'NCC,' and the aims and objectives set by the policy-makers.
ESSENTIALITY OF TIME
In the race against time to ensure sensitization of the nation, the consultation team may still be required to engage in the ritualistic exploits of the magicians in waving magic wand, while uttering the word '…abracadabra.' Even so, it would be utter nonsense to believe that such may have a mesmerizing effect on the minds of critics and cynics and the unpredictable nature of humans.  Lessons might be learned from those that Chair Boards or manage Banks. Most managers know the value of money and the '…Essentiality of Time.' Those who are reckless not to know that when the chips ran low, axes dangling high, may have telling effect on those they fall. Not only Prime Minister Gaston Browne could speak to his experience as a banker, but also Henderson Bass could speak to his experience as a Board Chairman.
LAMB STEW
Not for a moment, practicing attorney and former Attorney General, Justin L. Simon QC had feigned deception in his public articulation for the Caribbean to accept the 'Caribbean Court of Justice (CCJ).' This may have been among the considerations that he was offered a position to chair the National Coordinating Committee. Seemingly, for reasons better known to him, he reportedly declined the chairmanship offer. While some people may have seen him as a '…Ram to the Rescue,' he may have seen something totally different. For instance, if the exercise ends in futility and failure, he may not only have tied on a tree hanging upside-down by rope around his feet, but likened to a ram sheep, skinned to make '…Lamb Stew.'
IDLE PRESUMPTIONS
While his name was being bandied about to replace National Coordinating Committee chair, Ambassador Dr. Clarence Henry, critics saw him as positioning himself in the zone of selection for judgeship either on the 'ECSC' or the CCJ.' This he dismissed as '…an Idle Presumption.' As a person apparently leading a moderately comfortable lifestyle, none may accuse him of '…political prostitution.' He is a '…patriot; …realist; …integrationist and pragmatist.' Rebuffing suggestions that he was lending support for reasons of ambition, he said, '…I am a practicing attorney; …I have no ambitions in becoming a Judge or Appellate Judge on the CCJ' [August 25, 2018]. Though he had taken a reluctantly conscious decision in declining the top position, he reportedly expressed delight in being part of the team to sensitize and educate the populace on the pros and cons of the 'CCJ.'
FERVENCY OF HOPE
When Prime Minister Gaston Browne calculatedly, yet prudently proposed the single constitutional change, he may have weighed the pros and cons, as to position himself slightly away from the total rejection. Though a great deal rests in the persuasive exploits of 'NCC' Chairman Ambassador Dr. Clarence Henry and the former Attorney General Justin L. Simon QC, inadequacy of time could be a militating factor in the consultative process. None shall believe that there will not be monumental challenges and insurmountable hurdles and none may harbor illusions of the will of the people. Apart from the '…Fervency of Hope,' their stewardship will be greatly challenged.
DISSENTING TANTRUM
Since the establishment of the 'CCJ' speaks to the regional leadership's desire to have one appellate Court, an attack on '…First Instant Courts' in one jurisdiction, is an attack on every judicial institution. In a scathing attack on the Justice Rosalyn E. Wilkinson, Sir Gerald .A Watt KCN, QC appeared to have dis-gowned himself and went into apparent '…Dissenting Tantrum.' Even so, eminent British jurists who would have seen countless cases of judicial perversion may have been totally appalled. Anticipating that there will be public dissent, Lord James Richard Atkin set a standard that may have escaped the attention of the eminent Queen's Council. He said, '…Justice must be allowed to suffer, even though outspoken, the scrutiny and respectful comments of ordinary men' [1962: 2QB: 637]. Attorneys, however, are not considered ordinary people, particularly when conducting legal practice.
RETAINED LEGAL INTEREST
Appearing in a matter that he reportedly has '…Retained Legal Interest,' media reports revealed that  former Attorney General, practicing attorney and Speaker of the House of Representatives, Sir Gerald A. Watt KCN, QC,  contemptuously likened a judicial decision of High Court Judge, Madam Justice Rosalyn E. Wilkinson to '…madness.' While he may lack adjudicating experience on the Bench or at Bar Sir Gerald A. Watt KCN, QC, knows quite a lot about adjudicating. Since he appeared to have shown scant regard to the Judiciary, he shall know that he runs the risk of inviting its wrath, when he likened a judicial decision to '…madness' [OMG: August 23, 2018]. Given his eminence and status of Queen's Council, he may have induced a particular state of mind in every adjudicator of sound memory and discretion, including Chief Justice of the Eastern Caribbean Supreme Court (ECSC) and President of the Caribbean Court of Justice (CCJ), Justice Adrian Saunders.
GROSS INDICIPLINE
Though Presidents take no responsibility for the early childhood development of their members, or lack thereof, Presidents would have abdicated their responsibilities, if they failed to address behavior seen as inconsistent with civility and ideals of the legal profession.While an outraged citizenry and members of the legal fraternity expected a strong reaction from the Antigua and Barbuda Bar Association (ABBA), President Lenworth Johnson, he was reportedly on the African Continent conducting research to ascertain from which tribe he and Sir Gerald had descended. Charged with the presidency of Bar Associations, those that failed to activate the professional Code of Conduct would have been considered guilty of condoning what has been deemed gross indiscipline.
YES VOTES
Leading up to the Constitutional Referendum, while the discussions will be centered on membership on the Caribbean Court of Justice (CCJ), the flip side would be the severing of the nation's 37-year appellate jurisdiction with the Privy Council. Presumably, Prime Minister Gaston Browne may have considered the chances of success. Likened to his Grenadian counterpart Dr. Keith Mitchell, both administrations have the only requisite majority of parliamentary votes for successful passage of related Bills. While that appears to be the easiest of hurdles, the most difficult appears to be the constitutional requirement of a '…two-thirds majority of Yes Votes' from those voting in the Referendum.To the extent that he calculatedly aborted the first attempt, lessons will have been learned from the experiences of his regional counterparts. He may now, have been guided by the philosophical approach of his predecessor former Prime Minister Baldwin Spencer. Hence, he may have considered that the '…right psychological moment' has come upon the nation.
POLITICALLY ANNIHILIATED
Dependent upon positions taken by some leaders, the hearts of followers would have been so saturated with misgivings, they have concluded that some institutions were to be avoided and some people were to be feared. The institution that has been subjected to constant political attack has been the 'CCJ.' As it relates to the Barbadian leadership, this may not necessarily have been the position of former Prime Minister Freundel Stewart. However, steering at an inescapable electoral defeat, he may have found himself desperately grabbing at straw. Seeking to garner electoral support, he assured the electorate that should the incumbent government given another mandate, it would sever appellate jurisdiction with the 'CCJ.' This appeared not to have resonated with the voters, and accordingly, he was electorally defeated and politically annihilated [May 5, 2018].
POLITICAL CLIMATE
World renowned social commentator, Slinger Francisco, 'Mighty Sparrow' warns, '…Don't be fooled by sentimentality.' In a Constitutional Referendum, it is never about sentimentality or offering a glimmer of hope. In the national exercise, it would most certainly require more that the party leader's vote and a change of organizational mindset. Though no deception may have been intended by the former Tourism/Finance Minister/Senator, taking no responsibility for the conscience of his organization's membership or mind of the nation, he took the individual position by saying '…I will not vote against the CCJ' [OMG: August 21, 2018]. It shall be understood that irrespective of the '…Political Climate,' and the course the discussions may take, not only shall there be the spirit of cooperation and tolerability, but also respect for contending or contrary views. 
SKILLFUL STRATEGIC
While such statement may have been taken as a possible 'Yes Vote,' it is still capable of being interpreted as a '…Skillful Strategy.' In attempting to influence and make constitutional change to regional appellate Court systems, soliciting citizen's support may be a difficult proposition for any regional leader. However, prepared an 'NCC Team,' greater difficulties may emerge in eliminating deeply embedded suspicions from the mind of the nation. Consequently, this necessarily requires consultations, designed to attract full participation where matters of grave national importance shall be fully ventilated. This is obtained in most constitutional democracies. Therefore, if national consensus is to be achieved, all stakeholders shall be encouraged to participate. What is of critical importance to the consultative process, are commonality of understanding of the issues, implications and rationale, necessary to bring about national consensus.
JUDICIAL FLAWS
In spite of what may have been seen as trending '…Judicial Flaws,' the 'ECSC' commendably took firm and decisive action against a decision, capable of being described as judicial terror. Seemingly incensed by a decision delivered by Justice Brian Cottle, the '…Itinerant Appellate Court,' headed by Chief Justice Dame Janice Pereira, determined that it showed (i) '…apparent bias; (ii) …set it aside; and (iii) …assigned another adjudicator to the reinstituted election petition proceedings [IWN: June 30, 2017]. Lack of consistency often seemed to have affected public confidence. This was often passed on to the innocence of the '…Caribbean Court of Justice.' Most embarrassing, however, was when Courts of First Instance and Appellate Court appeared unmindful of their duties as administrators of justice. These Courts invariably appeared unmindful that their stewardship would have been subjected to the '…hawk-eyed scrutiny; …vigilance and judicial wisdom of the 'JCPC.'
HORROR ON OPPONENTS
Even as the maxim implored that '…Justice must not only be done, but must manifestly and undoubtedly seen to be done' [1924: R v Sussex: 1KB: 256], judicial decisions have shown increased manifestations of perverseness. Litigants with sufficient financial resource were forced to '…test the adjudicating capacity; …integrity; …impartiality; …rationale; …sense of reasoning and judgment of adjudicators.' Bringing '…Horror on Political Opponents,' mere days before national elections in St. Kitts/Nevis, the London Privy Council halted an apparent politically brazen attempt at gerrymandering [Guardian: February 12, 2015]. The adjudicators may have been reckless not to have seen apparent glaring manipulations of the Constituency Boundaries Commission. If these were void of reasonably suspected environmental influences, then reasonable inferences may have been drawn that the oversight may have been the result of adjudicating deficiencies. If not, then what?
CONCLUSION
After thirteen years of judicial service to the region, the '…Caribbean Court of Justice (CCJ), is yet to be been given full '…CARICOM/OECS' recognition and/or acceptance as an institution of objectivity, fairness and trust. Certain members of the political directorate were known to have painted a dreary picture that appeared to have resulted in '…Engraved Fear' in the hearts of litigants, and by extension, regional peoples. This may have reflected its negligible membership, the currency of which is four. Though most regional Courts are not yet subject to its appellate jurisdiction, for reasons of '…Ignorance and Misinformation' people appeared to have been led to reject it, not for its role in the administration and dispensation of justice, but as a temple where judicial evil is constantly practiced and spelled upon the innocent litigants. Though these may be seen as impediments, nothing beats a trial but failure. The task for the National Coordinating Committee (NCC) has just begun. Its role, clearly defined, has three fundamental objectives, (i) …Soliciting public support; (ii) …Obtaining national consensus; and (iii) …Amassing the requisite 2/3 majority of 'Yes Votes.' These are pre-requisites necessary to affect the proposed '…Constitution and Supreme Court Order alterations.' If challenges are to be overcome, as well as adapting to new circumstances that may arise, with potential to militate against the consultative process, the timeline given may beg for elasticity. Consequently, the 'NCC' may wish to focus its attention on seeking to eliminate festered distrust, thus, utilizing available resources during the education and sensitization process. ***
Advertise with the mоѕt vіѕіtеd nеwѕ ѕіtе іn Antigua!
We offer fully customizable and flexible digital marketing packages. Your content is delivered instantly to thousands of users in Antigua and abroad!
Contact us at [email protected]