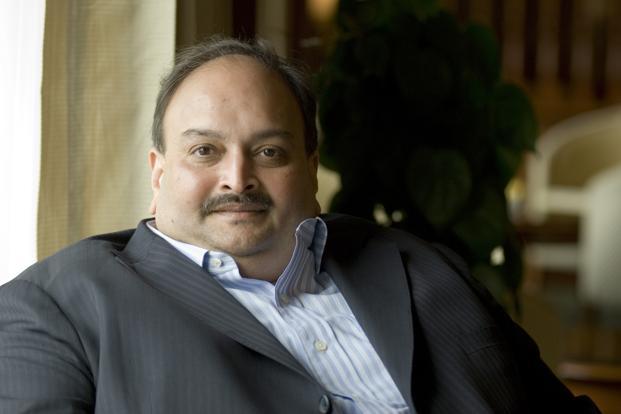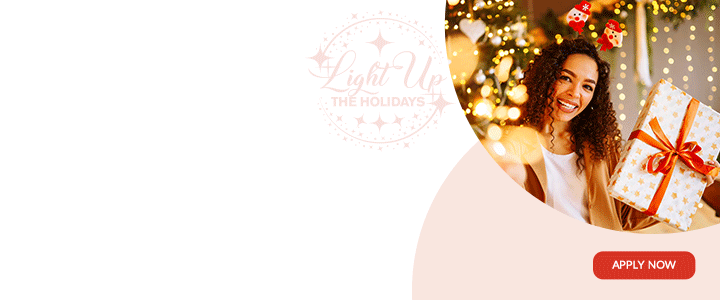 RAWLSTON POMPEY

As indigent populations seek opportunities to escape the '…unceasing miseries; …frustration and despair, associated with social ills, blamed on poverty,' people of 'mega financial means,' though living luxurious lives, also seek places to live in solitude or quietude. Contrastingly, while the indigent struggled, the financially-able, are well-positioned to enjoy the finer things in life. The people's mandate to those elected to conduct the affairs of State includes alia, '…embarking upon economic initiatives, capable of empowering and serving the common good and national interests. There shall be adequacy of resources to ensure that the citizenry enjoy a better quality of life. It was for these reasons the '…Citizenship by Investment Programme (CIP)' had been initiated. Described as controversial, its sole objective has been '…Revenue Generation.' From the perspective of its implementation, those concerned with its operations know that '…wealthy people desirous of a new nationality,' shall past the litmus test of eligibility.
PERSPECTIVE

This commentary primarily looks at background to the calamitous affair and position of Indian/Antiguan billionaire Mehul Chinubhai Choksi, as they affect; (i) …Citizenship; (ii) …possibility of revocation of national status; and (iii) …Extradition to India.' Through '…Letters of Understanding,' he allegedly defrauded the State-owned Punjab National Bank of US$2 billion [Times of India: June 13, 2018]. Indian authorities have provided an understanding of the workings of the '…State-run financial lending institution and '…Letters of Undertaking (LoUs).' Though monetarily valueless, they are issued to customers as a '…Form of Guarantee to persons for availing short term credit from the overseas branch of Indian Banks' [Wikipedia]. Such 'LoUs' are used solely for business or trade transactions. Indian-owned and operated business enterprises and traders may obtain loans by applying and presenting the 'LoUs' to overseas Indian Banks. The '…Punjab National Bank' act as guarantor.

FUGITIVE FROM JUSTICE
When a crime was alleged to have been committed, someone would have seen or known something about it.' Once an individual spoke, then the whole world knows. Besides, 'some damning circumstances always exist' to lead investigators to the perpetrator or perpetrators. Relate this to an alleged '…Fugitive From Justice,' the second Antigua and Barbuda billionaire, Diamond merchant, Mehul Chinubhai Choksi 59, Indian authorities were said to have documentary evidence in the form of '…Letters of Understanding (LoUs) purportedly issued by the Government-owned; …administered and controlled Punjab National Bank (PNB). These reportedly allowed him to avail credit from overseas Indian Banks for the purposes of conducting business and trading. They also have credible intelligence that revealed he has acquired (i) …Economic Citizenship; and (ii) …his whereabouts has been traced to Antigua and Barbuda.' Likened to a '…Bengal tiger in the Kanha Tiger Reserve, Madhya Pradesh, India,' there is no other place to run. While in Antigua and Barbuda he may roam, India still remains his home.

CRIMINAL HAVENS

None may harbor illusions of human behavior; and none may doubt the '…fox-like cunningness and deceptive traits of man. As regional governments seek to generate revenue, international fraudsters seek to make their countries '…Criminal Havens.' Fate had often intervened with life-shattering consequences to those who would engage in criminality to live in luxury. A billionaire today could see his social and financial status changed dramatically to a fugitive and prisoner tomorrow. Their lives had often been rocked by scandals of every kind or by allegations of fraudulent financial schemes. Those readily identified, are notorious ponzi schemers Bernard 'Bernie' Madoff and Robert Allen Stanford. Both, allegedly '…made off' with US$50 billion and US$7 billion, respectively of customers/victims money [Reuters: December 2011].

STRAPPED FOR CASH

There may be no doubt that small developing nations, '…Strapped for Cash,' had often been forced to devise creative ways for revenue generation. Considered a new '…revenue stream,' four regional States have established an economic initiative called, '…Citizenship by Investment Programme (CIP).' The experts have posited that mounting economic difficulties and balance of payment deficits, have forced '…Antigua and Barbuda; …Dominica; …Grenada; and St. Lucia' into such programme. It involves bestowing '…national status and issuance of passports to '…due diligence-checked foreign nationals.' Such has been '…an economic policy-decision of the political directorate' of the respective countries.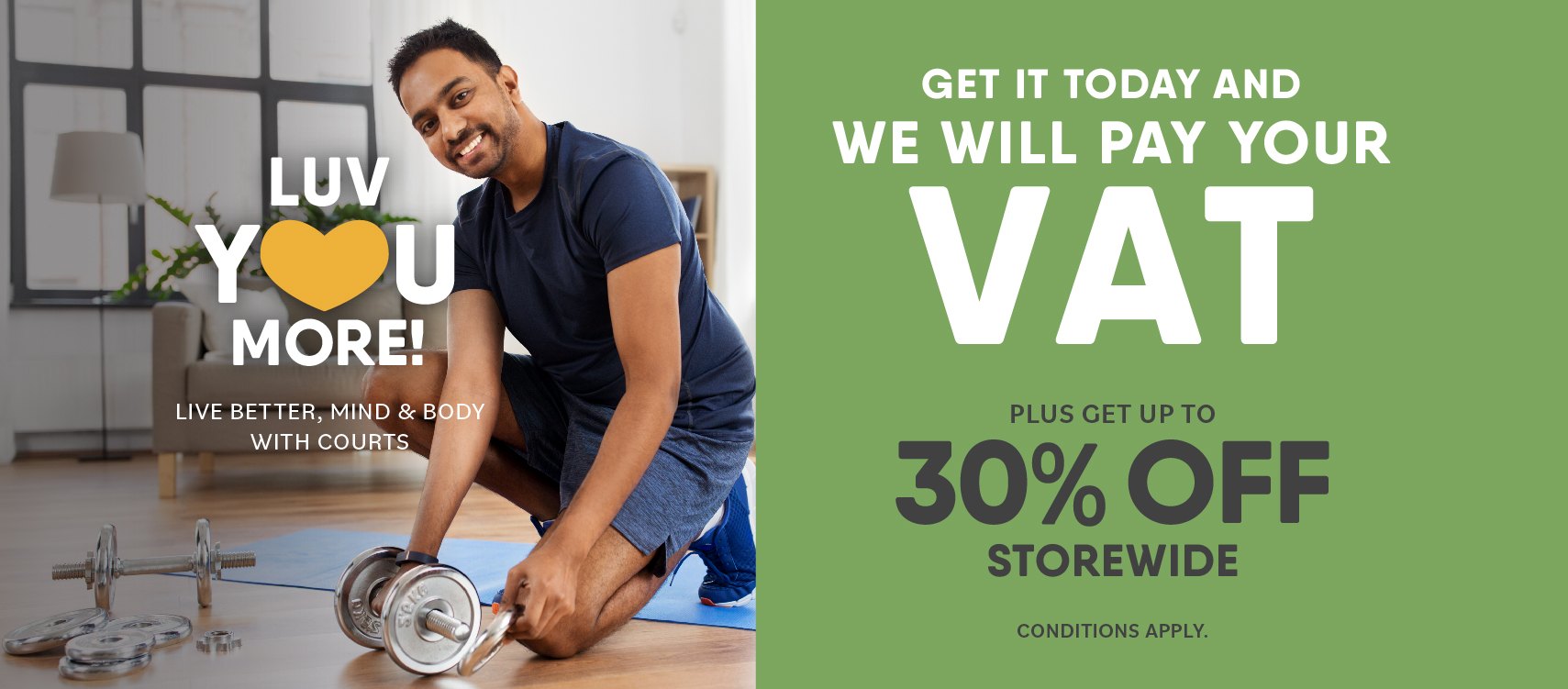 ECONOMIC CITIZENSHIP
Economic experts have posited that implementing the initiative has often been seen as an alternative, when conventional revenue streams had dried up. Such programme is primarily intended to '…assist in stimulating economic activity.' This necessarily means two disadvantages. Participating States are, (i) …at risk and (ii) …vulnerable to exploitation.' Frequently, recipients of '…Economic Citizenship' appeared to have convinced the leadership of participating States of their '…love of country.' Little did they know that their egos were being fed on '…sentimental deception; …optimism and hope.' Moreover, when recipients expressed that their decision was influenced by the '…potentiality for business expansion,' those interfacing with applicants shall have realized that their '…simplicity and susceptibility' would be subjected to exploitation.

PREDATORY PRICING
The programme has not been free of controversy. While citizens wary, the international community has not only been worrying over recipients of '…economic citizenship,' but also '…Border Security.' Then as States jostle to capture a fair share of the market, fierce competition in the same geographical area and targeting the wealthy, appeared to have pushed some States into the unfair practice of '…Predatory Pricing.' This may have been among the reasons that the integrity of the programme has been given international scrutiny. In spite of prohibitive laws, human conduct has facilitated involuntary disclosure of identities that have been '…shrouded in secrecy.' While nationals remain in complete ignorance of the status of Mehul Chinubhai Choksi, Indian media revealed his acquisition of '…Economic Citizenship,' thereby becoming an Antigua and Barbuda citizen.

INTERNATIONAL ALERTS
In spite of mechanisms that allow for due diligence, the region's economic initiatives have infrequently attracted individuals that have placed participating and non-participating nations under '…International Scrutiny.' When foreign jurisdictions placed '…International Alerts' on the region or requested assistance, they already knew where fugitives have sought and obtained '…haven citizenship.' Though no direct fault of sitting administrations, those apportioning blame have always placed it squarely on those that governed. However, that which are seen by the international community as the bones of contention, include (i)…granting of economic citizenship to known or suspected criminals; (ii) ….reluctance in revoking the status; and (iii) …returning accused persons to wanted jurisdictions.'

FINANCIAL SCAM
Awkwardly positioned, the '…Citizenship by Investment Unit (CIU)' had been forced to clarify its handling of his application and the due diligence process. When the news broke of a '…Financial Scam' committed against the Government, when the name '…Mehul Chinubhai Choksi' was disclosed as the perpetrator, the Indian population became irate. It was revealed that the Punjab National Bank (PNB) had '…provided the billionaire loans estimated US$2 billion without collateral,' The language of fraud investigators is that fraudsters are not only '…full of financial tricks,' but have also employed '…highly sophisticated schemes, aided by accountants and attorneys guiding them through their questionable financial dealings. This was often facilitated by bank personnel and Supervisory bodies that had provided '…Incorrect Compliance Reports.
LOANS FRAUDSTER
After disgraced '…American/Antiguan and Barbudan financier; convicted ponzi schemer Robert Allen Stanford 68,' who was deprived of a Knighthood, the Indian national Mehul Chinubhai has been identified as the nation's second billionaire and '…Loans Fraudster.' Since his country of domicile neither recognizes, nor grants dual citizenship, as his world was about to crumble, he wittingly opted for Antigua and Barbuda citizenship. Whether factually or suspectedly, much have been revealed to suggest that the Citizenship by Investment Programme (CIP), already under '…Canadian and American scrutiny,' has also attracted the attention of Indian authorities. The other participating States that have also been subjected to international scrutiny includes, '…St. Kitts/Nevis; …Grenada; …St. Lucia and Dominica.'
CONTEMPLATORY WARNING
Fearing implications for their own '…economic programme,' interest was heightened in participating States. This had jolted Nevis Premier and Foreign Affairs Minister, Mark Brantley into a defensive mode. Speaking to the developments, he said, '…There is absolutely nothing that Antigua did wrong.' What may have escaped his initial thinking was respect for the nation's '…International Obligations.' Consciously awakened, he retorted '…It is now left to see how the government of Antigua and Barbuda handles the matter' [ANR: July 30, 2018]. While they insinuate, speculate and debate, Prime Minister Gaston Browne who appeared '…situationally-informed' gave '…Contemplatory Warning' of possible revocation of the billionaire's economic citizenship [OMG: July, 28, 2018]. It is to be understood that likened to most Commonwealth nations, this nation also has '…legal obligations to the international community.'
INTERNATIONAL OBLIGATIONS
When requests are made for the return of persons, it has never been on the basis of nationalities, but on the basis that persons accused of crimes to be returned to answer criminal charges. Such are defined as '…Extradition offences.' These are contained in national laws and have been given parliamentary ratification. These are binding '…International Obligations' and in some cases bi-lateral agreements. There are expressed commitments to cooperate fully with the international community. When formally requested, existing and ratified arrangements allow for the institution of extradition proceedings before the Magistracy. If it affects national security, a declaration of '…Persona non-grata' may apply. This allows for elimination of due legal process and '…speedy return of absconders to wanted jurisdictions.' Due regard shall not only be shown to the founding constitutional principle that states '…The State is subject to the law,' but also guarantees provided for '…Protection of Fundamental Rights and Freedom of the Individual' [CO: 1981: Section 3].
OATH OF ALLEGIANCE
It is no coincidence that a few wealthy individuals had searched for, and '…Found Paradise.' Most, presumably, sought quietude in places suited to their lifestyles. Contrastingly, the wealthy and infamous often sought and bought that which is often seen as '…criminal havens.' Invariably, such is often found on '…internationally obscured but developing nations with struggling economies.' When the name '…Mehul Chinubhai Choksi' surfaced in the Indian and local media, incidentally, it was not about his lifestyle, but about questionable financial dealings, his wealth and the manner of acquisition.' These have triggered criminal investigations. That which appeared most startling was his reported '…Escape from India on January 4, 2018; and taking the '…Oath of Allegiance' to become '…an Antigua and Barbuda citizen on January 15, 2018' [Times of India: June 13, 2018].
ATIVIVTIES AND ABSCONSION
When news broke on the '…Activities and Absconsion' of billionaire Mehul Chinubhai Choksi, the Supervisory Authority, Reserve Bank of India (RBI) quickly apportioned blame to the apparent mismanaged government-owned financial lending institution. The Authority accused the '…Punjab National Bank (PNB) of '…furnishing factually incorrect compliance reports' [Times of India: June 13, 2018]. ' Given such revelations, many are likely to recall the experiences of disgraced financier and '…convicted ponzi schemer Allen Stanford and the sordid Leroy King affair.' However, the 'Punjab National Bank' was not alone. Well known businessman George Ryan, know of situations that had driven him almost to the depth of financial despair. Gross mismanagement saw the amalgamation of Antigua and Barbuda Investment Bank (ABIB), while the Antigua and Barbuda Development Bank had to be rescued from total collapse (ABDB) [July, 2011-2015].
GOVERNMENT MONEY
The Indian media reported that the billionaire had '…planned his escape' to Antigua and Barbuda. The authorities became puzzled and furious that billions of dollars of State-funds were in the hands of a '…loans fraudster.' The local citizenry felt that he may either have been running away either from someone or with something. Though not on the track, and not quite as fast as Jamaican and Olympic sprinter Usain Bolt, and certainly not for '…Gold; …Silver or Bronze,' he was reportedly on the run after acquiring billions.' Quoting his deceased Granny, prominent businessman George Ryan remembers this suggestion, '…If you are going to hell, go in a golden chariot.' It was not clear if the businessman's Granny had shared her thoughts with the billionaire's Granny. Though they both have no desire to go to hell, Mehul Chinubhai Choksi reportedly ran off with billions of '…Government Money.'
EXILE OR LUXURY
Indian interest in his absconsion had heightened when media reports made it clear that irrespective of '…respectability; … social status; or nationality,' the Indian government, has no intention of allowing the billionaire to continue life in '…Exile or Luxury.' The authorities have been following developments in other jurisdictions. They have known that many fraudsters had pilfered or plundered '…private entities and the public sector through State-owned financial institutions. They also knew that many had been '…arrested and charged; …prosecuted and convicted, and slapped incarcerated penalties.' Diplomatic shuttling by Indian High Commissioner to Guyana, Ambassador Venkatachalam Mahalingam, between Antigua and Barbuda, speaks to a serious attempt at bringing him to justice. That which favours the billionaire, are (i) …his wealth; and (ii) …possible lengthy Court battles.' Likened to Leroy King, these may delay '…extradition; …prosecution and possible conviction and feared institutional residency in an Indian penetentiary.'
COLLAPSE OF EMPIRE
When questions are posed over financial activities of recipients of the '…Economic Citizenship,' there are, but three troubling possibilities, (i) '…Revocation; (ii) …Extradition; and (iii) …Incarceration.'  Except for extradition, these were the experiences of the nation's '…first known billionaire,' Robert Allen Stanford [Forbes: September 17, 2009]. These appear to be among the troubling concerns of the nation's second multi-billionaire'…Indian-born, Diamond merchant, Mehul Chinubhai Choksi 59.' He may not only be facing extradition proceedings, but also serious prosecutorial consequences, if extradited to his country of domicile, India. Likened to Allen Stanford's fate, the walls of his '…Financial Empire' are poised to collapse, and so too is his '…social and national status.'
ARCHITECT OF FRAUD
Though infrequently, high-profile and financially well-positioned individuals are alleged to have been the '…Architect of Fraud.' Research has shown that several individuals that have applied for '…economic citizenship' have been accused of '…fraudulent financial transactions' that have netted accumulated derivative proceeds, often considered substantial. In the Indian and local media, billionaire and diamond merchant Mehul Chinubhai Choksi has been the unenviable subject of national discussions. There were also reported diplomatic moves ahead to have him extradited to face criminal charges for alleged fraud perpetrated against the government's '…owned; …administered and controlled lending financial institution, '…Punjab National Bank (PNB).
DISCRETE INQUIRY
Revelations of fraudulent activities resulting in derivative benefits of '…substantial proceeds' often gave rise to criminal investigations. Since recipients of '…Economic Citizenship' are often under international scrutiny, caution shall be taken to avoid strained relations with countries seeking their return for criminal probe or prosecution. While not frequently, and certainly not in every case, that which might reasonably be deduced from high-profile applicants seeking '…Economic Citizenship' on almost internationally obscured States, '…Discrete Inquiry' shall always be considered by the due diligence team. Such shall be directed to ascertain acquisitional legitimacy of wealth. Approval authorities would be better positioned to make informed decisions, if only to protect the integrity of the programme.
CRITICAL ADVANTAGES
When an accused person was facing international criminal indictments, there are two critical advantages; (i) …Being at home and (ii) …possessing substantial wealth.' There are two regional cases that support such contentions. There is the '…9-year long drawn out case of former head of the Financial Services Regulatory Commission (FSRC), Leroy King.' He was charged by the '…United States Securities Commission (SEC) with '…Tax Evasion.' It was alleged that he received '…bribes of hundreds of thousands of dollars in the '…Allen Stanford 8 billion ponzi scheme' [Antigua Sun: April 27, 2009]. Then there is the famous case of '…former FIFA Executive Austin 'Jack' Warner' [Trinidad & Tobago]. Both have been fighting extradition to stay out of a United States penitentiary.
PROBE FOR LEGITIMACY
In the instant case, there are two '…Critical Advantages' favoring the Indian/Antiguan billionaire; (i) …he is away from his Indian homeland; and (ii) …he possesses billions. Baring deception or falsity of personal information, contingent upon these, Mehul Chinubhai Choksi is financially well-positioned to fight extradition and revocation of the legally bestowed status. As it affects substantial wealth, this may have been an area that had escaped '…prioritized scrutiny.' Whether wealth acquisition was by inheritance or through other legitimate means, applicants for economic citizenship may only have been known to be '…Millionaires or Billionaires.' Such information was privileged only to a few. Lack of inquiring minds, compounded by the law that prohibits disclosure of '…nationality; …identity and financial status,' these may have militated against a direct '…Probe for Legitimacy.' That which shall be understood, breach of confidentiality has prosecutorial consequences. If convicted for disclosure, a deterring penalty stipulates the possible imposition of a $15, 000 Fine. [CIP Act: Section 11(4): No.2 of 2016].
CONCLUSION
Whether or not Indian authorities might be smarting under alleged or perceived acts of criminality, in requesting the billionaire's return, this might be judicially done rough extradition proceedings. Though media reports suggested that the legal machinery had been put into motion, this was primarily to prevent any '…Contemplatory Revocation' of his Antigua and Barbuda citizenship [ANR: July 30, 2018]. Though he had pledge allegiance to a foreign country, '…Mehul Chinubhai Choksi remains an Indian national.' While he may have other things to worry about, depriving him of his newly acquired status is of little consequence. While it may appear that he may have been unfairly treated, he would not be left stranded in '…No Man's Land.' Moreover, if there was such a place, considering that which precariously looms, he would rather be in such land to enjoy his '…wealth;…liberty and freedom.' That which stares, is possible extradition, where, if tried and convicted, he would most likely be made an institutionalized guest in an Indian penetentiary. While he ponders, the nation shall decide whether discord is better than cooperation or money shall take precedence over principle. That which is well known- one is among the '…causes of human miseries, while love of the other is the root of evil.' Likened to Indian authorities and Nevis Premier Mark Brantley, the citizenry and other participating countries and the international community are watching the nation with very keen interest. ***
Advertise with the mоѕt vіѕіtеd nеwѕ ѕіtе іn Antigua!
We offer fully customizable and flexible digital marketing packages. Your content is delivered instantly to thousands of users in Antigua and abroad!
Contact us at [email protected]