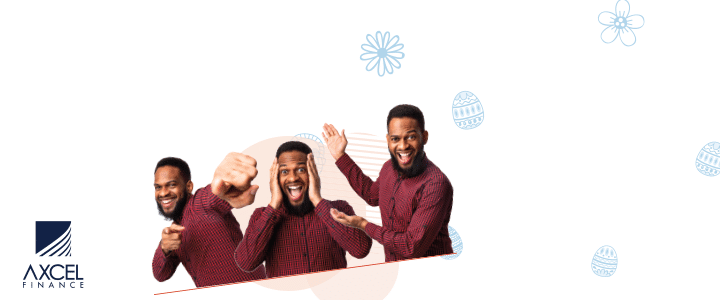 by RAWLSTON POMPEY

This short-featured article looks at developments that seem to be a 'Storm' being brewed in a teapot. In spite of their destructive effects, that which usually wend their way across the 'Atlantic Ocean,' seems not to be the immediate bother of many citizens. Most people know that whenever these storms have passed or subsided, after '24 to 48 hours,' they could still breathe sighs of relief. The 'Coronavirus-19 Pandemic' is not a storm and seemingly has no intention to subside or leave the nation. In most nations, it has been rightly called 'Virus of Death.'
DANGEROUS INFECTIOUS DISEASE

There is no doubt that the 'Dangerous Infectious Disease' scientifically identified as 'Coronavirus-19 Pandemic' has disrupted the lives of people everywhere. It has either separated and removed loved ones from families and friends. Thus, it has significantly reduced the populations of many countries around the world. These have not only caused disruptiveness, uncertainty. With implemented 'Measures of Prevention,' there have been growing concerns over certain restrictive protocols. To the authorities the primary vexed issues are: (a) '…Mandatory Vaccines; and (b) …Un-achievement of population immunity.' Among those for the citizenry, are implemented restrictions that impact businesses, lives and livelihood.

DISCOMPOSED CITIZENS
Few may deny that outside of war and natural disasters, the impact of this virus on the economic and social life and movement of; (a) '…Unsuspected infected; (b) …Exposed; and (c) …Uninfected,' has been as horribly distressful and depressing as it has been devastating. Seemingly compounding these situations, has been an apparent 'Didactic Approach' that seems to have irritably 'Discomposed the Citizenry.' Now poised for 'an Administrative Showdown,' Prime Minister Gaston Browne, firm in his resolve has already telegraphed his administration's 'Declaration of Intent' to the vaccinated and unvaccinated.

FRUSTRATION AND DEPRESSION


There have been widespread discontent and disquiet among the citizenry. Additionally, serious deprivation of opportunities to earn appeared to have led many into thinking that there was no end to their miseries, 'Frustration and Depression.' The scale of which in some nations, now seems to be bordering economic stagnation, population reduction and chronic starvation. In some quarters the virus has been blamed for many things. Seemingly, whether by 'hook or crook,' the 'powers-that-be' have demonstrated an administrative resolve in controlling its spread. This has now provoked angst in the citizenry.

LOCKING HORNS

Culturally, there has been no Spanish influence in this nation, nor has there been an irresistible craving for a sport that speaks to sheer cruelty and brutality to these animals. Thus, 'Bull Fighting' is not a sport in the nation of 'Antigua and Barbuda.' Though there are many 'Bulls' on island, they are farmed only as part of the food chain. The existing situation suggests that either the citizens are at variance with policy-makers or policy-makers seeking to 'Locking Horns' with; (i) '…An agitated citizenry; (ii) … Civil servants exhibiting an apparent streak of stubbornness; (iii) …Employees of Statutory Bodies showing hesitation; and (iv) …Representative Unions in defiant mode.' Wit has been the knowledge, that whenever temper flared; tension heightened and people become frayed, the potential for the escalation of conflict looms nearby.

BULL FEARING SPECTATORS
On the other hand, 'Trade Unions' keenly listening to his pronouncements and internalizing the content and tenor of his releases, appears to be in a quandary as to the representation and/or advice they shall give to their members. Seemingly creating an aura of fear; …verbalizing a killing instinct; and exhibiting courage and skills of a 'Matador,' his resolve has been made demonstrably clear. A 'Bull in a China Shop' is no different to a drunken 'Cowboy' at a Saloon. The 'Bull' rages and the 'Cowboy' in trigger-happy' mode wildly shoots. Should the situation turn to the worst, 'Bull-Fearing Spectators' could see either a spectacular or dramatic end. Former Commissioner of Police, 'Sir Wright Fitzhenly George KCN. QPM, CVO,' often remarks; '…It has never been duty of the Judge to dictate a verdict to the Jury. …It is the duty of the Judge to warn them before they retire to do so.' 

BULL HORNS: GOUGE OR PLUCK
That which shall be understood, is that in 'Bull Fights,' it has never been the size of the 'Bulls.' That which is critical to survivability has always been the 'Matadoral Skills' of fighters. It appears obvious that any ensuing 'Bull Fights.' with or without 'Cabinet's Decision' or ministerial support, he stands not as a 'Pit Bull,' but as a 'Matador.' While 'Bull Horns' may 'Gouge the Matador' or 'Plucked' from the head, it will certainly not be 'his, or his silent Cabinet colleagues, Cabinet Spokesperson Melford Nicholas, or that of Chief of Staff, Lionel 'Max' Hurst.' Though the duo is not necessarily 'Cabinet's Henchmen,' rightly or wrongly, in the minds of the citizens, they were often perceived as the 'Bearers of Bad News.'

CONCLUSION
The 'Populace' shall know that as it affects the 'Health of the Nation,' particularly matters 'tending to endanger public health,' is the responsibility of a governing administration. Consequent upon this, the population shall know that 'Special Powers' to initiate with promptitude, measures of prevention,' resides only with the 'Cabinet of Antigua and Barbuda' [Public Health Act: Chapter 353: Section 126]. Be that as it may, that which 'Employees' shall position themselves to know, is that 'Employers' not only have moral obligations, but also legal obligations to provide for 'Health and Safety' at the workplaces. The 'Public Health Act,' so dictates. Now, however difficult or horribly the situation may become, the indomitable 'Prime Minister Gaston Browne,' likened to a 'Ringed Bull' appeared well psyched up for a fight with any 'Bull or Bully- male or female,' that dared to enter into the arena.  ***

Advertise with the mоѕt vіѕіtеd nеwѕ ѕіtе іn Antigua!
We offer fully customizable and flexible digital marketing packages.
Contact us at [email protected]