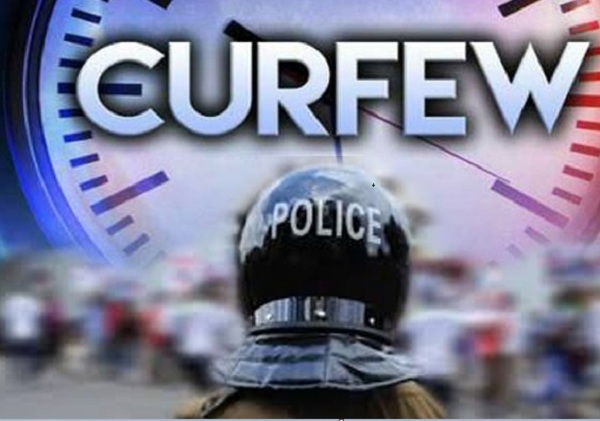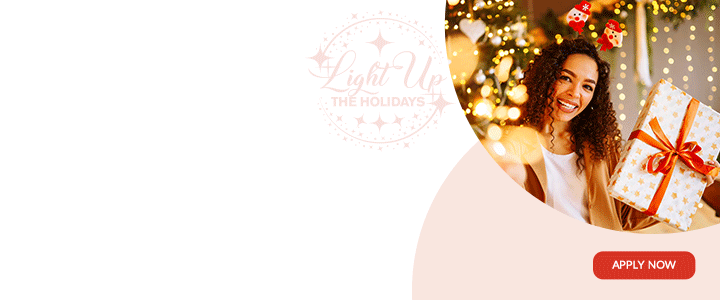 by Rawlston Pompey

The 'Coronavirus,' reasonably suspected to have originated in the 'Far East,' has escaped from 'Wuhan City, China' to the'West.' Likened to other nations, it has wended its way across frontiers onto the shores of 'Antigua and Barbuda.' It has unleashed upon the citizenry, collateral and 'Innumerable Difficulties.' Foremost, it has altered; (a) …Normality in life and socialization; (b) …Wreaked havoc on global economies. and (c) …Caused and continue to cause immense and complete miseries, particularly for people in close proximity or living at the 'Edge of Poverty.' In their lives, it has replaced whatever little glimmer of hope with sorrowful and painful hopelessness.
OVERWHELMED

Many places have been said to have been 'Overwhelmed.' The spread may very well have started with 'Home Self-Quarantine.' The accommodating capacity of; (a) 'Quarantine facilities; (b) …Isolation centers; (c) …Hospitals; (d) …Undertakers; (e) …Grave diggers; and (f) …Cemeteries,' have now been begging for space. Consequent upon the need to prevent infections of; (i) '…Family; (ii) …Religious and Learning institutions; (iii) …General public; (iv) …Business establishments; (v) …Communities; (vi) …Sports facilities: and (vii) …Cinemas and entertainment houses,' tight containment measures have been implemented.

SAFER AT HOME
It has been well over eleven months since the deadly descended upon the impoverished tiny twin-island nation, and it appears not in not to be in any hurry to leave. This virus, like humans often behave in two strange ways- 'Attack and Kill.' Unlike 'Fleecing Fugitives Fleeing,' from international justice, any place is home. Respecting the 'Coronavirus,' not even the virus could keep it out of the lungs of people or out of 'Antigua and Barbud. Besides, there is really no place to run, and no haven to hide. Fugitives or not, infections or exposure or not, the only way to avoid it, is at home. Follow the established protocols. Now; Wear masks; …Wash hands; …Keep away from clusters; …Keep away from Ticketers. Avoid confusing this word with picketers. Be at home before 6 pm.' Avoid being 'Quarantined or Isolated,' be it at home or away from home.

CURFEW DETENTION- DEATH BY STRANGULATION

When Falmouth resident 'Bruce Greenaway,' sequentially reported; (i) '…Detained for Curfew violation: (ii) …Taken to a Security Forces' Outpost Post; (iii) …Released back into the Curfew period; (iv) …Reported missing [April 9, 2020]; and (v) …Partially decomposed body found at the water's edge at the 'Indian Creek Bay,' the family wept, mourned and grieved, while the nation revulsed [April 13, 2020]. Fearing public wrath, the authorities prudently gave assurances that these rather suspicious developments would be criminally investigated. Eventually, closure was brought when 'one Police officer and three Military personnel' of a then isolated 'Security Forces Outpost' overlooking the 'Nelson Dockyard' were duly charged with his 'Strangulation Murder' [CMC: June 8, 2020]. Thenceforth, the citizenry became mortally afraid of the name called 'Security Forces.' Learn from his experience. Stay at home.

DUSK-TO-DAW CURFEW

This incident, occurring early in the declared 'Dusk-to-Dawn Curfew,' saw melancholic feelings gripped the entire nation by a criminal act so heinous as to have caused angst against the Law enforcement community [March 9 & 13, 2020]. The ensuing periods, then became 'Nights of Horror.' The gravity of the apparent brutal murder also prompted a cautionary response from area representative, 'E.P. 'Chet' Greene.' Speaking to the incident, without rancor, yet with resolve, indirectly he cautioned 'Commanders of the Security Forces,' not to 'Trespass upon the patience of the bereaved family and people of the Falmouth and surrounding communities' [May 15, .2020]. That which this incident has evoked was that which history has archived for posterity.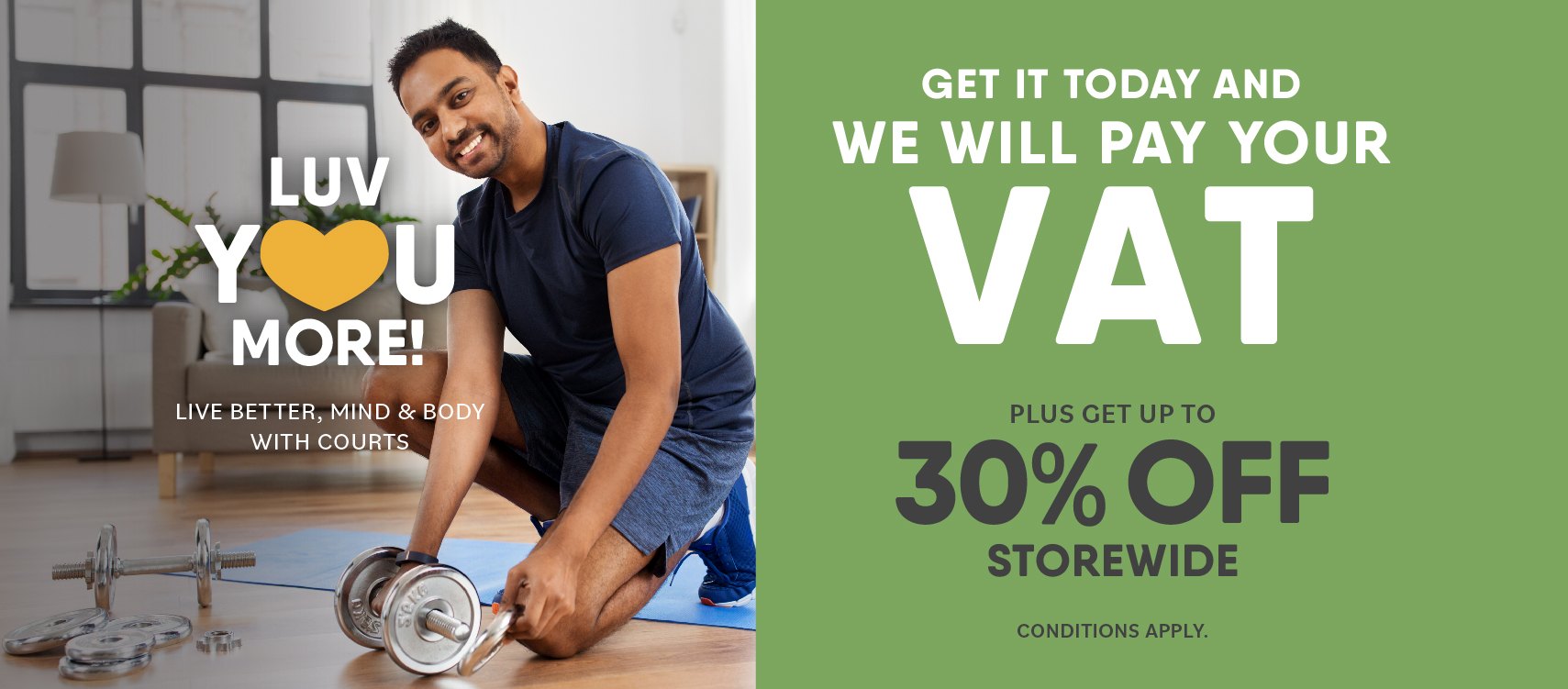 PERSPECTIVE
This commentary, focuses on the behavior of; (i) …Magistracy as if affects the 'Pastor Uriah Taylor's inordinate trials delay and (ii) The 'Behavior of the Security Forces.' It also looks at; (a) '…Advocacy for stiffer penalties; (b) …Cabinet's disapproval.' An observable 'Enforcement Blunder' duly pointed out and featured in commentaries in mainstream and on social media, has been 'Power of Arrest.' Harboring the view that a 'Body Corporate' can and does make 'Statute Law,' is to believe that a 'Pig danced a jig for a fig' [Mighty Sparrow]. For reasons of applicability no 'Body Corporate's' shall make its own Regulations and empower a caused to be reside in a law enforcement personnel 'Powers of Arrest.' The enactment of laws has always been the 'Legislative Function' within the Chambers of Parliament.

NON-CRIMINAL BEHAVIOR
Undoubtedly, the global pandemic has been victimized, and continues to victimize the health of people. Conscious how it may have started, Prime Minister Gaston Browne was first to indicate that the Virus spread started during the Yuletide Season when '…some 1200 returning nationals who were self-quarantined had violated the quarantine' to intermingle with residents of their communities. While States have not only taken restrictive measures against their nationals for breaches, law enforcement have been busily making people criminals for 'Non-Criminal Behavior.'

PHYSICAL DISTANCE BY TICKET
Those being so made amenable, know that the penal institution was not only over-crowded with convicted criminals, but also overran and overwhelmed with; (a) '…Curfew breakers; and (b) …Covid-19 protocol violators.' Seemingly, when the Virus knocked down a few of the apparent 'overly-officious enforcers,' it dictated a 'Social; Na-a-ah! Violators never 'Socialize' with those that seeks to further pauperize or Quarantine them at the lone penal institution. The adopted approach 'Physical Distance by Ticket.' This too, became a 'Virus' to violators, whose 'Quarantine and Isolation Centers' became the 'Magistrate's Court and Prison.'

TICKETING VIRUS
Within this jurisdiction, Law enforcement personnel are guided by no other statutory enactment, but the 'Police Act' [Sections 22 & 23: Chapter 330]. Some officers were known not to have positioned themselves as to be properly informed of their; (i) …Powers; (ii) …Duties; and (iii) …Responsibilities.' Frequently, some danced faster than the music they would have heard playing. Some have danced to the wrong beat. Unless, there was 'Cross-Fertilization of Agency' roles,' the 'Public Health Act' [Chapter 353], guides those within the 'Central Board of Health (CBH).' It may not necessarily have been the extremity of the 'Measures' citizens have been worrying about, but the approach and attitude encountered by them. This may have been manifested when statistics suggested that the indigent violators have been sweltering from the infections of a 'Ticketing Virus.' Cost of a Vaccine EC$500.'
NORMALITY v EMERGENCY
The discussion begins right here. In a democracy, though in a state of 'Normality,' 'States' invariably behave in peculiar ways. In a 'State of Public Emergency,' expect 'States' to behave in ways that marvels. The abnormal situation 'Covid-19' has caused globally, 'States,' out of expediency are often forced to suspend democratic 'Constitutions' in which the 'Protection of the fundamental rights and freedoms of the individual' are enshrined [CO: 1981: Chapter 2]. Yet this is what the State has declared; '…No person is permitted to; (i) '…Be in any motor vehicle; (ii) …Supermarket; (iii) …Market; (iv) …Street; or (v) …Public place without wearing a face mask' [Statutory Instrument: Section 7 (2): No.27 of 2020]. By such instrument, the 'Regulations' have the force of law.
PENALTY – HARDSHIP – MISERY
That which may have been viewed as most distressing, if not petrifying were quotes by mainstream media attributed to the livid Minister. He intimated propositions to Cabinet, saying; (i) '…We will increase the fines two-fold to hurt them where it matters most; and that (ii) …When people are convicted, they get a 'Criminal Record' and that may affect their chances of being considered for gainful employment [Observer: February 2, 2021]. Though not necessarily brutal in nature, such thinking and such rationale brought vividly into focus grim reminder of that which was then obtained under those brutal regimes.
GOODLY MINISTER
Interestingly, where the 'Goodly Minister' saw a stiffer penalty, the 'Cabinet' saw extreme hardship and chronic financial misery. Recognizing the currency of the situation and appreciating that in better times, there may have been no need to tighten restrictions on the populace, 'Cabinet' would have none of it. Wisdom prevailed over sentiments apparently spurred by emotions. Realizing that which was proposed could have been called draconian, men of wisdom and understanding, reason and conscience, yielded not to the temptations of the devil. It may be reasonably assumed that 'Members of Cabinet' were very much aware of the acuteness with accommodation and the sub-human conditions existed. This has been made sufficiently clear to every member of Cabinet by 'Prison Reform Activist, Jessica Thompson.'
HAWK-LIKE PREYING INSTINCT
Seemingly out of enthusiasm or environmental pressure, enforcers have been likened to the preying instinct of 'Chicken hawks.' Known more for their rigidity than for their empathy they continue to swoop down on members of the public with 'Hawk-like Preying Instinct.' As a consequence, their wrath has been descending upon those, opportunistically, barely eking out a livelihood. This may have been the experience of a '19-year-old youth.' He had merely crossed the street, not for mischief, but out of necessity, to fetch a disposable receptable of food. This was in satisfaction of his physiological need, instructively, costing less than 'EC$15.00.' He reportedly possessed no more than'EC$20.00,'enough for a satisfying meal and ground transport.
FOR THE KILL
Though he possessed a face mask, it was not at the time being worn. Mild-mannered and smartly attired, as he reportedly, in purposeful haste stepped across the public road from his workplace, adversity came upon him. Notwithstanding the role, sometimes made difficult by the citizenry, members of the 'Security Forces' shall not ignore the fact that the relationship between 'citizen and State,' is dependent upon the way those wielding power or exercising authority, relate or treat the citizenry. Reports suggested that while scurrying back across the street to have his 'Fill,' overzealous members of the 'Security Forces,' with no appreciation for the 'Spirit of Law' or a reasonable and justifiable use of discretion, moved right in for the 'Kill.'Without asking if he possessed the requisite mask, he was slapped a 'Fixed Penalty Ticket of EC$500. 00.' This had not only killed both his spirit and appetite, but also drained the pockets of his 'financially-challenge parents' [St. John's: February 15, 2021].
DEVASTATING AND DISHEARTENING
Likened to the adversities faced by on world populations, a people's health and wellness, along with a fragile tourism-based economy, continue to reel under its adverse effects. The overall impact has been as 'Devastating' as it has been 'Disheartening.' Consequent upon its rapid spread and deadly consequences, in preventing population spread,' it became more than necessary for restrictive measures to be imposed upon the nation. Though concentrated areas have not been officially identified, likened to a tidal wave, the virus, said to be making its presence felt and the non-compliant people feel.
PENALTY SECTIONS
It has also been the same period of time that practicing attorney-at-law, 'Charlesworth Tabor' has reportedly been endeavoring to engage the attention of 'CBH Board Chairman, Eustace 'Tiko' Lake.' He has made observations of certain variances contained in the 'Statutory Instruments.' One that obviously cannot be successfully argued as being lawful has been the 'Penalty Section' enacted in the 'Principal Act' [Section 177: Public Health Act: Chapter 353] under which the Regulations were made and that at variance with hat contained in the 'Statutory Instruments-amended and that currently exists [SI: No. 10 of 2021]. His efforts at alerting the 'CBH Board' of the 'Flaw-In-Law' appeared to have been futile.
BELATEDLY RECOGNIZED
It can be said without another contradictory 'Parliamentary Enactment,' that the imposable fine of 'EC$500' stipulated in the law [Section 177: PHA: Chapter 353], is as genuine as the 'Moderna Vaccine' 'Prime Minister Gaston Browne' reportedly submitted himself for inoculation. The issuance of a 'Fixed Penalty Ticket of EC$500' for non-wearing of face masks, now manifestly appear to lend legitimacy to such 'Fixed Penalty. Though 'Belatedly Recognized,' and ironically, 'Masked' in an implementable 'Enforcement and Administration' exercise, it is still commendable that the 'CBH Board' has approached the enforceability as obtained in; (i) '…The Vehicle and Road Traffic Act' [Chapter 461]; and (ii) …Litter Control and Prevention Act' [No. 3 of 2019].
IMPREGNATE WITH DECEPTION
It appears that an attempt was being made to 'Impregnate with Deception' a 'Conflict' with some identifiable aspect in previous 'Statutory Instruments (SI), inclusive of 'SI: No.16 of 2020.' That being the case, none may argue, neither with the 'Drafters,' nor the 'CBH Chairman.' It is posited that no conflict within 'Statutory Instruments' (by a Body Corporate) is fatal to each other. That which remains conflicting to 'Section 177' under which the Regulations were made and extremely fatal to violators of the 'Covid-related Regulations.' has clearly been the 'Penalty Sections' of the previous 'Statutory Instruments.'
FATAL INCONSISTENCY
Credit shall be accorded to practicing attorney 'Charlesworth Tabor' who has rightly detected a 'Fatal Inconsistency' in the 'Regulations' Penalty Sections' [SI: No. 1, 2, 3, 4, 5. 6. 7' with that contained in the 'Statutory Enactment' [Parliament: Supreme Law: Section 2: CO 1981]. Baring 'Student's' comprehension difficulty, Parliamentarians have made it sufficiently simple for even Principals to comprehend and teach 'First Formers' at the 'Antigua Girls' High School (AGS). The law states; '…Regulations made under this Act may provide for the imposition on offenders against the same of penalties not exceeding five hundred dollars ($500) for each offence' [Section 177: Public Health Act; Chapter 353].
CO-EXISTENT INSTRUMENTS – No. 16 of 2020 & No.10 of 2021
Among the observations made in the 'Statutory Instrument' containing the 'Principal Regulations' were (i) '…The 'Over-regulated and unlawful penalty of EC$5-, 000- or 6-months imprisonment; and (ii) …Misguided and unlawful arrest of violators on account of Regulations made by a' Body Corporate or Statutory Corporation.' No matter the size of their membership, no civilian Board has ever been so authorized, to empower a statutorily established 'National Police Service.'
STARVED OF KNOWLEDGE
Now, keeping the 'CBH Board members' out of the apparent 'Starved of Knowledge' 'Regulations enforcers, Chairman, 'Senator Eustace 'Tiko' Lake, member 'Kente Semper,' are all cleared of any suggestion of usurping the authority of 'Commissioner of Police, Atlee Rodney.' Therefore, when 'Attorney-at-law Charlesworth Tabor' made his observations, he was not alone. From a professional prosecutorial perspective, the 'Over-regulated penalty, bears neither legality nor 'Magisterial Jurisdiction.' Moreover, the unlawful 'Statutory Instrument' that speaks to 'Principal Regulations' and contains the original and current penalties, still exists. With no repeal or replacement, those amended and the current 'No. 10 of 21,' merely co-exist.
WIELDING STATE POWER
Given the unpredictable nature of man and his predictable and unpredictable and impulsive behavior, framers of the 'Constitution Order' anticipated the unexpected happened. Some by fellow citizens and some by the 'State.' They also anticipated that some 'Wielding State Power,' if the end justifies the means, it will be wielded with telling effect; repressively; financially; embarrassingly and humiliatingly.' This has been a universal phenomenon. Contained in the Constitution are, two principles in particular. They are people-oriented, yet often not remembered.
CONSTITUTIONAL PRINCIPLES
Sequentially these read; (i) '…Whereas the people of Antigua and Barbuda…to the extent of their capacity play some part in the national life; and (ii) …Recognized that the law symbolizes the public conscience; and (ii) …That every citizen owes to it and undivided allegiance.' Anticipating that the 'State' may make citizens 'Hop and Yap' (vernacular), framers inserted this behavioral command (iii) '…The State is subject to the law' [CO: No. 1106: 1981: Principles C & D]. It may have been from this perspective and a willingness to offer or improve the legal understanding of the citizenry, that has often prompted responses by practicing Attorney Charlesworth Tabor.
FLAWS-IN-LAW
Apart from …[ABCRE) weekly radio programme and Attorney Charlesworth Tabor, few others have taken time to assist in the enlightenment and or sensitization of the citizenry on issues pertinent to the law. Thus, when the voices of others remain in 'Deafeningly Silence,' though at the risked of being considered provocative and contentious, his unmistakable voice frequently echoed across the nation. In spite of persistent efforts to cause 'Flaws-In-Law' amended to give legitimacy to imposition to penalty, some practicing attorneys continue to subject clients to 'Guilty Pleas and advance 'Pleas in Mitigation.' Those engaging in such practice run the risk of being engaged in a nefarious practice capable of being called; 'Fleecing the Client.'
ALLEGIANCE AND SUBJECTION
Now, those familiar with the 'Founding Principles' in the Constitution may have seen what the framers also anticipated. They anticipated that; (i) '…The State may tinker with the law; (ii) Its Statutory Agencies might be exploited; and (iii) …Agents may harbor belief that they are an island unto themselves; and (iv), …They have placed both 'State and Citizens' under 'Allegiance and Subjection.' It may have been for this reason that prudence dictated that several founding principles were so enshrined. Pertinent to this commentary is the principle that states; '…Whereas the people of Antigua recognize that; (a) '…Law symbolizes the public conscience; (b) …That every citizen owes to it 'an undivided allegiance; (c) …It is not to be limited by any private views of justice or expediency; and that (d) …The State is subject to the law' [CO: 1981: Principle (d)].
VISITATION BY THE JUDICIARY
Several citizens have caused the 'Judiciary' to be visited upon the 'State' for its repressive or vexatious actions and egregious behavior.' Testament of these might be seen from referred Cases on point; If it were not so, the 'Antigua Power Company' could not have litigated against the 'Antigua Public Utilities Authority (APUA).' Neither current Attorney General Steadroy 'Cutie' Benjamin' could have appealed against a 'High Court Judge who had made an unfavorable ruling against him[UKPC: 0083: 20ii].' So too would have been the case of current 'House Speaker, Sir Gerald O. Watt KCN, QC' could have done so. Escaping from a Tribunal, the undaunting, feisty and indomitable was prepared to show 'former Prime Minister Baldwin Spencer' that he had heard bigger dogs barked. Adamant and resolute in his conviction that 'Sir Gerald' must go, with lightening speed, by a 'Bill' egregiously tabled in Parliament, before then 'House Speaker D. Gisele Isaac' could declare; 'The Ayes have it,' he was effectively stripped of the Chairmanship of the 'Antigua and Barbuda Electoral Commission (ABEC) [ANUHCV:2011/0025].
AFFLUENT AND INDIGENT
Through no fault of neither one, while the 'Affluent' lives life in luxury, the 'Indigent' wallow in squalid condition and lives in constant and complete misery. In the current situation many, either out of 'ignorance, temptation, calculated risk, defiance or necessity,' the indigent are mostly the ones that are often taken into police custody. Even the Police have statistically boasted on State media of the number of citizens that have been heavily penalized for breaches related to; (a) '…Curfew; and (b) …Covid-related Protocols.' The statistics (unavailable) have revealed that those in the lower strata of society known either to be of meager means or no means that have been either; (a) '…Arrested and prosecuted for Curfew violations; or (b) …Issuance of 'Non-wearing of Mask Tickets.' From reports, none is spared the apparent spurred drive to enforce the Regulations without favor or affection. As for 'Malice or ill-will' victims have their own stories.
REGULATORY FRAMEWORK
Respecting the 'Regulatory Framework,' while pockets of resistance exist, most citizens have considered it as one of absolute necessity. Though restrictive in context of existing situation, it enjoys the effect of law. Thus, situationally, it is considered justified by people who wish to enjoy longevity. Most importantly, there has been clear understanding among the citizenry now at serious risk of 'Exposure, Infection and Death.'  While it was not necessarily designed to penalize the fully compliant, citizen shall understand that the non-compliant runs the risk of incurring consequences that shall be prudently avoided. Though some members of the 'Security Forces' and some public officials embraced the 'Regulations' for that which they are intended, others welcomed it for its outrageous and apparent obscured intent and punitive effect.
ADMINISTRATIVE CHALLENGES
History has revealed that among the administrative challenges facing Police administrators, has been the dangers posed by selected groups to operate parallel to their 'National Police Service.' Frequently, they roam like beast in the 'Wilds of Africa.' Writing without prejudice, yet in 'Defence' of the 'Police Service' often unfairly comes under public attack for the behavior of some personnel within the 'Security Forces, now comprises of; (i) '…Police Service; (ii) …Defence Force; and (iii) …ONDCP.' The selected personnel are currently assigned to, or headquartered at the American Road 'National Office of Disaster Services (NODS).' It is apparent that prudence may have dictated the withdrawal of 'Customs and Excise and Immigration'from the notoriety earned by the then 5-agency 'Security Force.'
PARALLEL GROUPS
None may assert that the 'Security Forces' have not been performing their assigned duties. However, the aggressive, hostile and impolite attitude toward members of the public, have given many law-abiding citizens reasons to harbor 'Fears and Concerns'for their personal safety. It has been the citizen's experience that likened to a 'vicious pack of hungry hyenas,' some members of these 'Parallel Groups' have mercilessly attacked both guilty and innocent, non-violent, hapless and defenceless citizens. The reasonably suspected 'kidnapping, disappearance and murder' of Falmouth resident 'Bruce Greenaway' speaks to citizens fears.This sent not only a family into sorrow and grief, but also a community into bewilderment, as shock waves rippled across nation.'
DANGEROUS GROUPS
Its evoked memories of the behavior of certain 'Dangerous Groups'; (i) '…The Toton Macoute of Haiti; (ii) …The Mongoose Gang of Grenada; and; (iii) …The 'Special Police (SP's) of Antigua and Barbuda.' In short, they were as reckless as they were brutally mercilessly and ruthless and repressive.' Supported officially, their behavior speaks to terror and horror. Even with existed law enforcement agencies, they reigned supreme in these nations. In Haiti, impunity had been bestowed upon this notorious group by former 'President Francois 'Papa Doc' Duvalier' [refWorld: UNHCR: 1959-1970]; In Grenada by former Prime Minister Sir Eric Matthew Gairy [1967-1979]; while in this jurisdiction, former Home Affairs Minister Donald Halstead [1971-1976]. The notoriety that characterized these dangerous groups, include; (a) '…Remorseless for the atrocities committed, such as; assassination and disappearance.'
SURVIVAL OF THE SUFFERER
With specificity, citizens have been expressing serious concerns over the behavior of Agencies' charged with enforcing 'Special Covid-related Measures.' These were widely accepted as countermeasures necessary to address not only the health and wellness of the citizenry. Most were not unmindful of the grave economic consequences posed of the deadly and destructive 'Coronavirus.' The 'Public Health Act,' contained such provision. Situationally, as the 'Covid-19 Pandemic' demanded immediate 'Protection of the National Health.' Thus, with this foremost in mind, containment of its spread dictated 'Special Covid-19 Counter-Measures.' Even when freedoms, rights and liberties shall be infringed or curtailed, for the situation then existed, these might be considered as a small price to pay for human survivability.
SNATCHED FROM PULPIT
Firstly, when armed police appeared to have been led by 'Satan,' they reportedly Church leader and Pastor Uriah Taylor' the 'Bolans New Testament Church of God' conducting 'Divine Service' [Dominica News Online: March 29, 2020]. Holy Baptism of an innocent infant in arm had barely completed. The congregation reported to be more than 'twenty-five (25) persons,' were then jolted into disquiet. Frightened, bewildered and confused, they prudently avoided entanglement with the devil. When he was about to be 'Snatched from the Pulpit,' the 'Spirit of God,' appeared not to strive among the congregants. Scriptural edification suggested that 'God' had left. Congregants, then in unison, vociferously and repetitively chanted, 'Touch not the Lord's anointed.'
FLAWS- IN- LAW
That clearly was not enough to prevent those that may have been dispossessed of 'God's Spirit,' hurriedly carted the Pastor and two 'intervening congregants' away from the rest of congregational flock. In living memory, it was the first occurrence such incident within this jurisdiction. The 'Statutory Instrument' appeared; (i) '…Starved of legality as required by the Principal Act. (ii) …Want of enforcement by the CBH Board; (iii) …Want of Magisterial Jurisdiction; (iv) …Short on specifics, particularly as they relate to; (a) …Stipulated number of persons; (b) …Specific congregational Distance; and (iv) …Over-regulated penalty of EC$5, 000' that has been at variance with the EC$ 500' stipulated in the parliamentary enactment' [Section177: Public Health Act: Chapter 353].
HRROR OF DELAYS
While the behavior of the 'Security Forces' speaks rigidity and hostility, that of the 'Magistracy,' speaks to the 'Horror of Delays.' After several adjournments, one year has almost elapsed with no apparent end in sight of an uncomplicated summary trial. Even as the trial has been reportedly given a fixture, given the maxim, 'Justice delayed is Justice denied,' the 'Behavior of certain adjudicators within the Magistracy' may necessitate the invited attention of the judicial authority. Specific to this Case,' none may be so gross as to indicate, neither to the Court, nor the media, that the incident is still under investigation. Whichever, way it may be viewed as scandalous for any 'Press Liaison Officer' to inform mainstream/social media that the 'arresting officer has contracted 'Corona' or that the 'Court' has been infected with it.
BLUNDERS OF DRAFTERS
This appeared to have manifested itself, when under a legally 'Flawed Statutory Instrument' [No.16 of 2020], saw the occurrence of two incidents- one extremely harrowing and the other grievously tragic. Then there has been the observable 'Drafter's Blunder' in a regulatory offence with the penalty 'EC$5, 000 or Six months or both fine and imprisonment' as opposed to the stipulated fine of 'EC$500' contained in the law under which the Regulations were purportedly made. It will have been seen that in the principal Act provides no punishment of imprisonment the 'Statutory Enactment of 1957: Section 177.'[No. 16, 27 of 2020 & No. 10 of 2021].
PUNITIVE MENTALITY
Though the population has been cowering under 'Covid-19' stranglehold and the nation's economy for reason of growth stagnation, try as they may, public administrators have been struggling to bring respite to the citizenry. Then there have been other viruses spreading across the nation, specifically in financially depressed communities. Though they may be no vaccines, it has the general perception that State agencies, identified as the '- Security Forces and the Magistracy' had been used to make up for the shortfall or economic stagnation. Even as the virus continues to impact the national health and livelihood, citizens under severe financial stress, have seen the enforcing agency as showing no intention of tempering their punitive mentality and repressive actions, with any degree of discretion.
HORRORS OF SURVIVABILITY
In the instant situation, citizens most affected have been the impoverished. There have been increasing observations of their concentrated enforcement drive particularly, in the depressed communities of 'Pointe and Villa and Grays Farm and Hatton.' Unemployed and facing daily inescapable 'Horrors of Survivability,' most residents have their meagre means comparably evaporated like the surface water in the 'Potworks Dam.' The social impact on the lives of the citizens, has been painfully overwhelming. Likened to those languishing in penal institutions, the citizenry, though in a far better position, yet for various reasons, have been placed in 'Great Distress.' Contributing to this situation, was said to have been the behavior and attitude of a small minority within the membership of the 'Security Forces.'
CONCLUSION
While Commanders of the 'Security Forces,' slept, purposefully roving around the periphery of the City of St. John's was 'Principal Legal Adviser' to the Government; …Attorney General; …Public Safety; …Prison; and …Police Minister,' 'Steadroy 'Cutie' Benjamin,' patrols. He had reportedly observed what members of the 'Security Forces' and their 'Commanders' may not have seen. Except, Lucifer, he made startling revelations of that which he observed; (i) '…Motorists breaking the Curfew; (ii) …Bars in operation during the Curfew period; (iii) …Clustered gatherings; and (iv) …Patrons without face masks' [ABS TV]. A case had to be made out to Members of Cabinet. Clearly placing Commanders of the 'Security Forces' under 'Ministerial Pressure,' he warned citizens that violators of the 'Covid-19 Protocols' will be; (i) '…Detained; (ii) …Brought before the Court; and (iii) …Charged' [ABS TV: February 2, 2021]. The intent is clear. Though not necessarily influenced by these statements, the actions of enforcers are unmistakably profound and clear. These, therefore, speak to the 'Behaviors of State-Agencies and Agents.' Likened to the 'Deadly Coronavirus,' Both infects and kills. Keep a safe distance. ***
Advertise with the mоѕt vіѕіtеd nеwѕ ѕіtе іn Antigua!
We offer fully customizable and flexible digital marketing packages. Your content is delivered instantly to thousands of users in Antigua and abroad!
Contact us at [email protected]