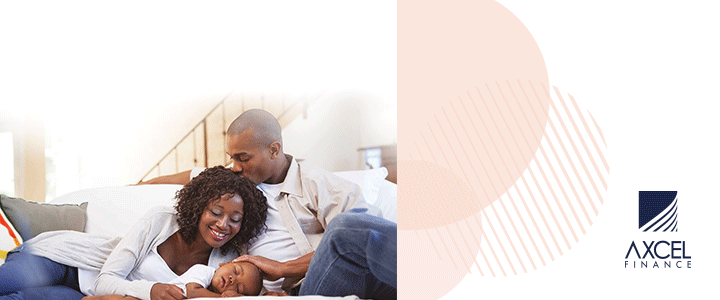 ATTORNEY DUANE DANIEL IN PERPLEXITY – CHIEFMAN IN PURGATORY

RAWLSTON POMPEY
At some stage, hurt has come to surviving victims or relatives, while they have cried for 'Justice.' Not infrequently the Judiciary and its judicial officers were apportioned blame for that which had developed within the 'Halls of Justice.' Such was apportioned either during or after a criminal trial. Frequently, the culprits have not necessarily been the 'Trial Judges.' These were either those that have; (a) 'Investigated the crime; or (b) Committed the accused person to stand trial at the 'Criminal Assizes; or (c) the accused for Jury trial; or (d) Prosecuted before Judge and Jury.' The case of the murder-accused speaks to a trial pregnant with intrigues,' leaving 'Justice in Jeopardy.'

TRUTH AND JUSTICE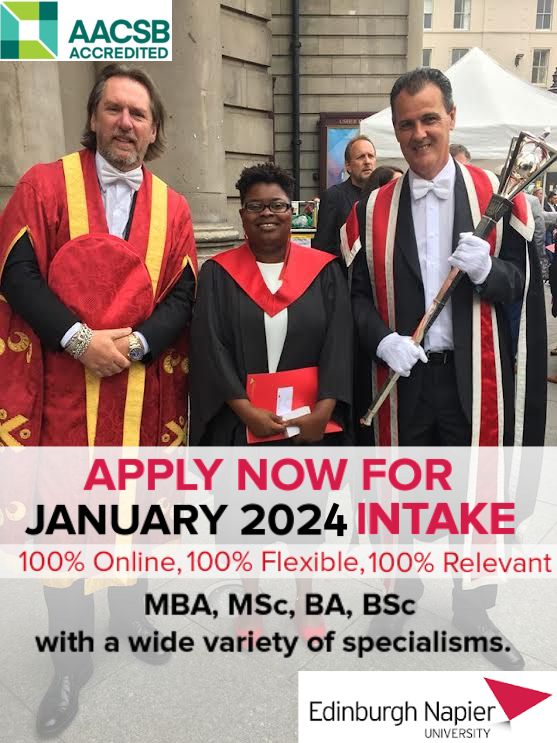 It has not only been the judicial doctrine, but also the widely held view that the 'Truth' is not divisible. Such doctrine, applied to the concept 'Justice,' this too, was said not to be divisible. However, in some Courts of criminal jurisdiction, it has been seen that Judicial officer, share a contrary view. Some trial Judges will have caused 'Juries' to divide verdicts into two. Thus, dependent upon (i) 'Summation of the evidence adduced by the prosecution and defence; and (ii) Directions to the jury, members could be led to believe that 'Verdicts' can be shared with an acquittal for the defence and a conviction for the prosecution.
ESCAPES: CHIEFMAN AND VERON

Instructively, Devon 'Chiefman' Charles had reportedly escaped 4 criminal convictions for murder. Such number of escapes were more than the two times murder-convict 'Veron Primus' had escaped from His Majesty's Prison [SVG: Kingstown]. He has escaped four consecutive murder indictments filed against him. To all apparent evil intents and purposes, a firearm alleged to have been used by him in tragically killing fellow-resident Kimron 'Warlord' Hannaway, was never seen by criminal investigators. Yet, mindbogglingly, he was indicted for possessing a mystery 'Firearm,' ironically, with 'Intent to Commit Murder.'

PERSPECTIVE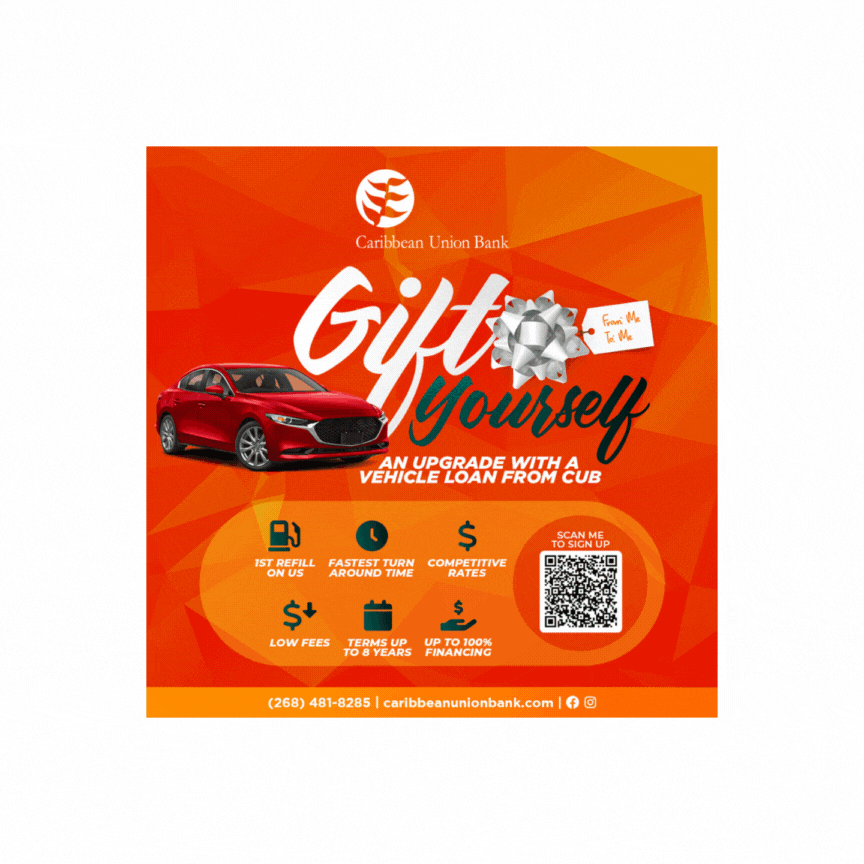 This commentary represents a professional perspective. It therefore, looks at; (a) 'The 'Prosecutor's Creed; (b) Possible attitude of criminal investigators; (c) The behavior of the Office of the Director of Public Prosecutions (DPP); and (d) The attitude of the Judiciary.' It also takes a researched look at the office of Director of Public Prosecutions (DPP) and National Prosecution Service.' This suggested an attitude in Crown prosecutors in preparing criminal indictments, then either; (a) 'Assign apparent inexperienced Crown Counsels to conduct futile prosecutions; or (b) Religiously offer 'Fiat' of discontinuance [St. Vincent and the Grenadines].

PROSECUTOR'S CREED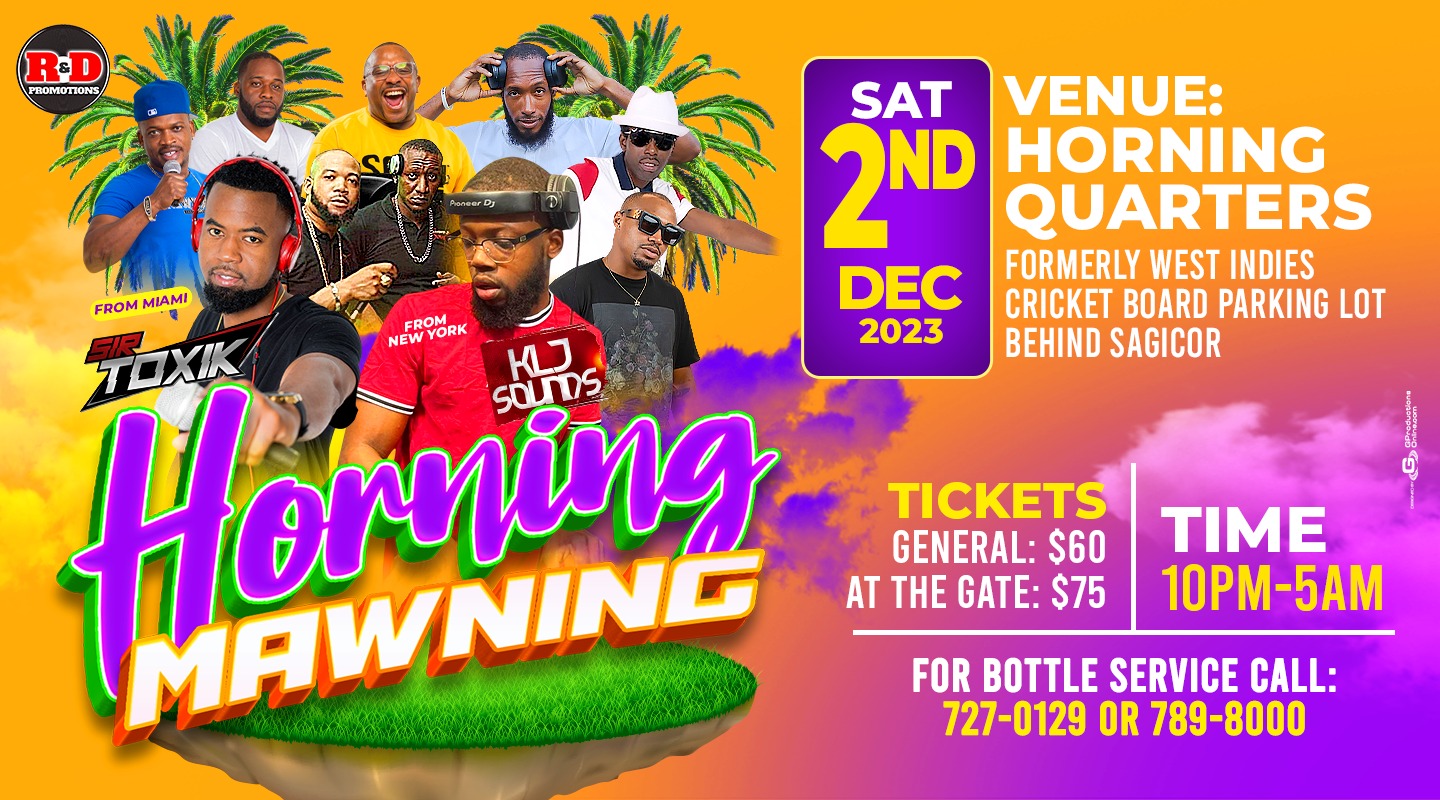 Some things are just meant to be sentimental, and some symbolic. Adorning the office of the Director of Public Prosecutions (DPP)' was a Scroll outlining the 'Prosecutors Creed.' To all apparent good or evil intents and purposes, it partially states; (a) 'It cannot be overemphasized that the purpose of criminal prosecution is not to obtain a conviction; (b) It is to lay before a Jury what the Crown considers to be credible evidence relevant to what is alleged to be a crime; and (c) …The role of the prosecutor excludes any notion of winning or losing…' [1954: Boucher v R].
CONSTITUTIONAL PREROGATIVE

When murder-accused Devon 'Chiefman' Charles previously escaped three 'Committals' for Jury trial, that which may have factored in the equation were likely to have been; (i) 'Shoddy criminal investigation; (ii) Insufficient or lack of substantiating evidence.' That which was invariably overlooked has been questionable prosecutorial decisions.' Even without the benefit of reasons, the then 'DPP,' may either have considered it evidentially-unfit to engage a Jury. Should a 'DPP' or saw no reasonable 'Prospect of Conviction. Thus, irrespective of public sentiments, his was a 'Constitutional Prerogative' to discontinue.
REVOLUTIONIZED BAIL

This has been a prosecutorial philosophy that has suspiciously spoken to selective prosecution. No reasons for discontinuing with the prosecutions against the murder-accused by the then Director of Public Prosecutions (DPP), Colin Williams,' were accessible to research. Now a High Court Justice of the Eastern Caribbean Supreme Court (ECSC-Criminal Jurisdiction), His Lordship has been among the few Justices that have 'Revolutionized Bail' in the Antigua and Barbuda Circuit. To the indigent accused, with other conditionalities, he has granted bail without a 'Cash component.' He may have harbored the judicial view that imposing stringencies in securing liberty, was in fact a denial of bail.
JUSTICE IN JEOPARDY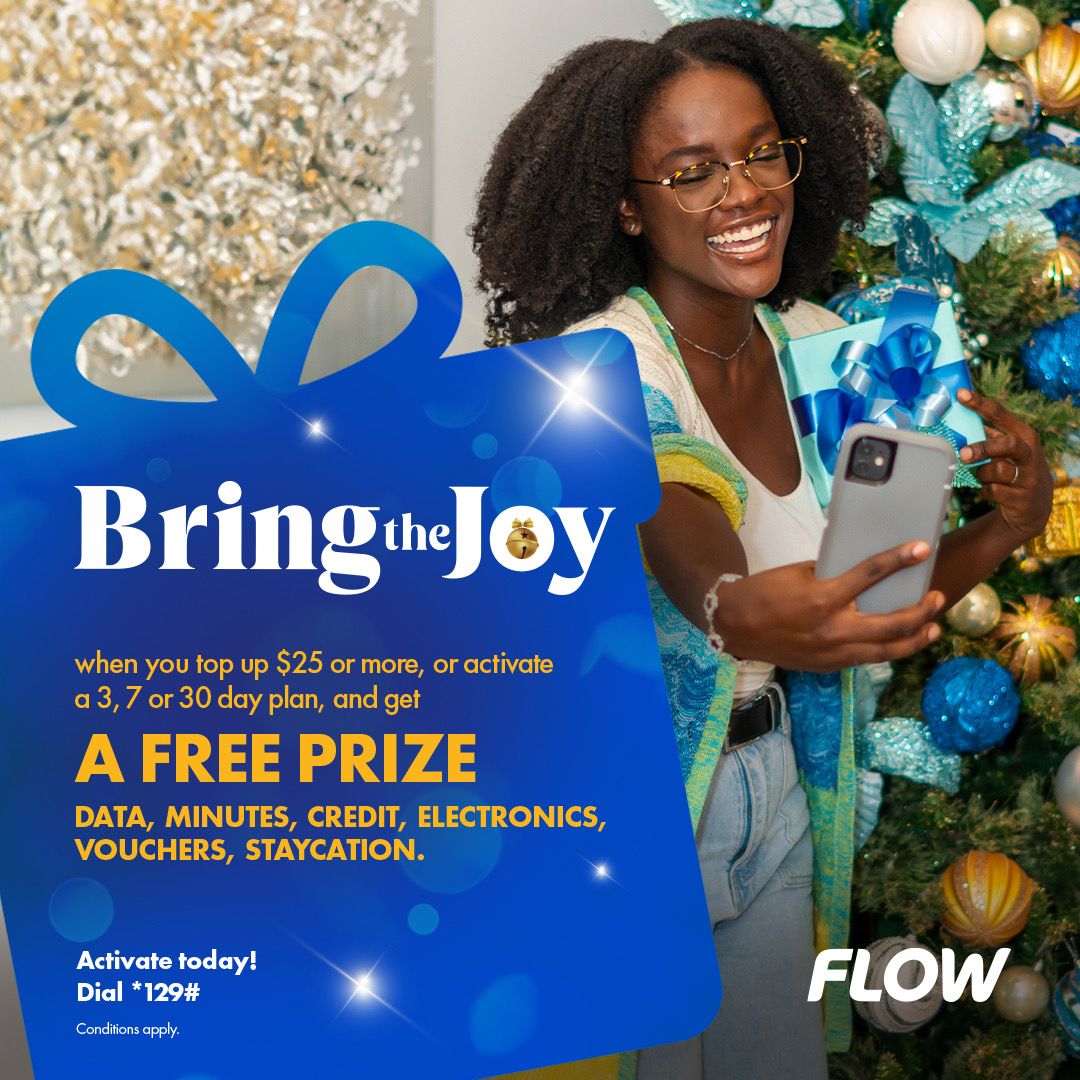 Some senior public prosecutors believed that in the event a murder-accused were to be acquitted on; (a) 'The count of Murder: or (b) Should the Jury ignore the alternative verdict of 'Manslaughter,' then irrespective of directions or misdirection, a Jury was most likely to return a guilty verdict on any 'Rabbit Count.' Until overwhelming evidence was adduced and accepted by the Jury as 'Credible and Believable,' all that remained was the allegation that the accused had unlawfully killed 'Kimron 'Warlord' Hannaway.' The case of the murder-accused speaks to a trial that appeared to have been pregnant with intrigues, thereby leaving 'Justice in Jeopardy.'
ALTERNATIVE VERDICT
On an indictment for murder, the evidence adduced ma have shown that there was no 'Malice Aforethought' by the accused against the deceased. Though it may not necessarily have been expressed, impliedly with; (a) 'One bullet to the head; and (b) Four to the back,' it could reasonably have been inferred that there may have been an intention to kill the cutlass-attacking, but retreating 'Warlord.' Should the Jury been satisfied that there was no 'Expressed or Implied,' then the 'Alternative Verdict' of manslaughter may have been considered.
UTTERANCE OF ASINITY
If there was any 'Utterance of Asininity,' then it may have been evident in this researched information; 'Justice Cottle said that the Jury was saying that Charles did not commit murder, but intended so to do' [IWN: Updated: October 20, 2023]. Properly explained and directed, upon retirement to consider their verdicts, a Jury may have prudently asked themselves; 'Against whom the murder-accused possess a firearm and intended to commit murder?' Though unrecovered, since a firearm was in fact the likely weapon used to kill 'Kimron 'Warlord' Hannaway,' then it begs the vexed question- Who else the murder-accused intended to murder?'
COLD FEET
It has been to the knowledge that persons charged with certain acts of criminality; some public prosecutors often got 'Cold Feet.' Notwithstanding the trial judge's attempt at an explanation that appeared starved for rationality, this was a question better answered by the Director of Public Prosecutions (DPP), Sejilla Mc Dowall. She was the constitutional authority that had instituted the apparent 'Rabbit Count- Possession of Firearm with Intent to Commit Murder.' With a nine-year criminal practice at the 'Magisterial; High Court and Appellate' levels, her experience shall allow for the provision of a reasonable answer.
SHIRKING RESPONSIBILITIES
Senior public prosecutors need no reminder that it has always been on behalf of, and in the collective interest of the citizenry that criminal indictments have been instituted. It follows that in exceptional cases, prosecuted by those so appointed to such office. Such apparent lack of interest gave rise to 'Public Perceptions' that speak to three obvious possibilities. These included; (i) 'Shirking prosecutorial responsibilities; (ii) Exploiting the innocence of, and prosecutorally manipulating subordinates; and (iii) Harboring fear of a blemished prosecutorial record of success. This appears not to share harmony with that part of the 'Creed' that speaks to 'winning or losing.'
PROSECUTORIAL ASSERTIVENESS
Though some 'DPP's' possess constitutional powers to prosecute, many have exhibited timidity. A small minority have demonstrated their 'Prosecutorial Assertiveness.' Those with weakness have invariably delegated authority to the often-inexperienced Crown Counsels. Thus, many were tasked with prosecuting certain cases, well beyond their prosecutorial 'Competence and Experience.' This was not peculiar to any one jurisdiction. These senior prosecutors were often seen as influenced by an egoistic and philosophical premise that there has to be a reasonable prospect of conviction.
PASSING THE BUCK
Though not necessarily a 'Practice Direction' by the 'Eastern Caribbean Supreme Court (ECSC),' under guise of delegation of authority, it has been the new practice norm. Looked at from an administrative perspective, such appeared capable of being described as 'Passing the Buck.' Public interest and criminal justice and the administration of justice, appeared to have been the least of their concern. Thus, they shall never be seen as just occupying the office of 'DPP,' for the novelty so associated.
FEMALE CROWN COUNSELS
If it were not so, then three 'Female Crown Counsels; (i) 'Tamika Mc Kenzie-Da Silva; (ii) Rose-Ann Richardson; and (iii) Maria Jackson-Richards' may not have been onerously tasked with prosecuting the '4th Murder Indictment' against murder-accused 'Devon 'Chiefman' Charles. This speaks commendably high of their professionalism, courage and functional cooperation. Clearly, only those outside of the office of the 'DPP' may have wondered why it shall have been these three female Crown Counsels, and not the substantive holder of the office to have represented the public in the 'Crucial Murder Trial' [SVG: CO: No.916 of 1979: Section 81].
ADMINISTRATION OF JUSTICE
Some sixty-nine years later, this 'Creed' appeared not to have been practiced, nor reflected in the recent prosecution of 'Devon 'Chiefman' Charles' [October 6, 2023]. The trial saw (a) 'An acquittal of murder; and (b) A conviction, not just for 'Possessing a Firearm,' but also with intent to commit murder. Until this case, the Criminal Justice System, appear to have favorably worked more for him, than against him. Given his predicament, this commentary looks more at the 'Administration of Justice,' than seeking to agonize or antagonize; or demonize or idolize.
DPP'S RABBIT COUNT
Likened to a boxing punch below the belt, the indictment 'Possession of Firearm with Intent to Commit Murder,' rightly or wrongly, may have been capable of being described as the 'DPP's Rabbit Count.' It appeared to have been one of those indictments, where a small minority of Crown prosecutors, were known to have harbored certain beliefs. In this Count, the 'DPP' and the learned Trial Judge, may just have divorced the prosecutorial and adjudicating attention from the 'Fact' in issue-Murder,' to 'Facts' relevant to the issue. None may deny that the unlawful possession and deadly use of a firearm speaks to the main indictment of Murder.
PECULIAR VERDICT
Though not seized of facts contrary to these assertions, the 'Peculiar Verdict' on the Count- 'Possession of a Firearm with Intent to Commit Murder,' continues to boggle mind in divers 'OECS' jurisdictions. This was so in light of the murder charge properly initiated by the 'Office of the Director of Public Prosecutions (DPP). While possession of a 'Firearm' without a Licence was a serious statutory breach of the 'Firearms Act,' criminal investigators know that whether or not recovered or seized, a 'Firearm' so used would have been treated as the 'Murder Weapon.' Given the nature of the injuries, the Pathologist would, undoubtedly, lend support to assertions that a firearm was used against a deceased person and resulted in the tragic death.
PROSECUTORIAL TRANSPARENCY
When on three previous occasions, criminal investigators arrested and charged 'Devon Chiefman' Charles,' they saw the crime of murder.  Given the apparent suspect administrative behavior of the office holder, a Public Safety; Police and National Security Minister shall be quick in ascertaining what informed three decisions of 'Prosecutorial Discontinuance.' A 'DPP' shall always endeavor to allay public fears and boost public confidence in the 'Criminal Justice System' with 'Prosecutorial Transparency.'
4TH MAN KILLED
Subsequently, he was alleged to have 'unlawfully killed a '4th man within 12-years' [Searchlight News: 2008 – August 2, 2020]. When committal Magistrate Rechanne Browne committed him to stand trial at the Criminal Assize, she was satisfied that the evidence substantiated the crime of murder. When the Director of Public Prosecutions (DPP) indicted him on two felony Counts, the Crown prosecutor saw; (i) 'Murder; and (ii) An apparent suspect 'Count- Possession of a Firearm with Intent to Murder.' That which may have befuddled the mind of both 'Judge and Jury' are; (a) 'What is murder: and (b) What is Possessing a Firearm with Intent to Commit Murder.'
DICTATES OF CRIMINAL JUSTICE
In most civilize society, 'Criminal Justice' dictates that the 'Rule of Law,' shall prevail. Incidents such as that involving 'Chiefman and Warlord' would have impacted community life negatively. While it appeared to have been sudden, violent and deadly, prior to its occurrence, it appeared there had been no evil intent on the part of either men to attack and harm or kill each other. That which has been alleged, as established facts have indicated were; (i) 'Warlord' was shot and killed; and (ii) Rightly or wrongly, 'Devon 'Chiefman' Charles' was indicted for murder.' This has been the 'Dictates of Criminal Justice and Rule of Law'
HARDER THEY COME
It might be seen as thought-provoking, referring to the Jamaican movie theme song; 'Harder they Come, the Harder they Fall' [1972: Crime Film: Reggae artist/Actor: Jimmy Cliff]. That which research has revealed was that those that got entangled with Devon 'Chiefman' Charles as to have found themselves in the crosshairs of his gun, they have all suffered consequences that speak to inevitability of death. That which shall be understood, is that a defensive killing or homicide where no 'Coroner's Inquisition' was held, has always been treated by criminal investigators as Murder.
4-MURDER VICTIMS
Research has revealed four 'Murder Victims.' Each reportedly fell in a hail of, or body riddled with bullets. His last brush with the law saw the fatal shooting of 'Kimron 'Warlord' Charles' [Sunday: August 2, 2020]. When the reported four-time murder-accused appeared before the 'Serious offences Court,' he was reported to have been facing a fourth 'Murder Charge' for the shooting deaths of; four males identified as; (i) 'Attiba 'Crimo' Waldron [August 28, 2008]; (ii) Andrew 'Sweat' Chewitt-Durham [July 23, 2015]; (iii) Andre 'Judge' Garraway-Bowens [September 15, 2015]; and (iv); Kimron 'Warlord' Hannaway' [August 2, 2022].
CRIMO – JUDGE – SWEAT – WARLORD
Though not necessarily so, the names 'Crimo; Judge; Sweat and Warlord,' seemed to have suggested peculiar characters with peculiar propensities. Given such names, such necessarily dictated, that a person of a known propensity and in possession of a firearm, may feel protectively compelled to subject assailants to law of the street. They appeared to have been exacted violence by 'Chiefman,' based upon existing threats. Likened to the previous three murder-victims, though there may have been places to run, 'Warlord' had no way of escaping the wrath of his gun.
IMMINENT DEATH
Seemingly, ever sensing adversities, the apparent sharp-shooting skills of 'Firearm's convict had made it impossible for assailants to have exacted upon him consequences that speak to fatality. As may have been the case with the others, the deceased and murder-accused were seemingly conscious of 'Imminent Death.' Such consciousness shall have prepared each for the inevitable. One was killed and one was wounded. It all started in an ensuing argument over the former's dogs, then reportedly attacking a female resident. It reportedly started with a cutlass-wielding attack, and finally ended when 'Chiefman' apparently fired the last bullet.
DISMAY AND PERPLEXITY
In the recent murder trial, it saw two verdicts. One in favor of the Defence, and one in favor of the Prosecution. The latter of which has left Defence attorney Duane Daniel entangled in an agonizing 'Dismay and Perplexity.' Total acquittal of murder, and no return alternative verdict of Manslaughter, made it appear obvious that the directions to the Jury may have confused their minds. The Court may very well have misguided itself that the murder-accused possessed a firearm only with 'Intent' to commit murder, even as the 'DPP' so indicted him.
STATE OF CONFUSION
A Jury not endowed with reason and conscience; starved for knowledge; or misdirected, could be expected to cause serious perversion to the course of justice. They were guided by the 'Sole Judge of Law,' the adjudicating Judge. As much as 'Confusion' may have reigned in the mind of the defence attorney, so too it may have been sown in the mind of the Jury. Notwithstanding such apparent existed 'State of Confusion, 'Chiefman' will have been rightly acquitted of 'Warlord's Murder.' Given the operative words in the 'Rabbit Count -With Intent to Commit Murder,' he may have been wrongly convicted.
SUBMISSION IN LIMINE
With the risk of being contemptuous, the adjudicating Judge and Jury may have been gravely misguided and misdirected. The apparent perverse verdict on the second Count, speaks to a criminal indictment capable of being called the 'DPP's Rabbit Count.' Considering the operative words; 'Possession of a Firearm with Intent to Commit Murder,' when factually, 'Chiefman' had been indicted for murdering 'Warlord.'  For this indictment, it appeared that an opportunity may have been missed when a 'Submission in Limine,' was not entered on this Count. Though the Jury would not have heard the legal arguments, it may have assisted in guiding the Trial Judge's trend of thought and directions to the Jury.
NOT GUILTY VERDICT
When the murder-accused engaged, and retained the legal services of attorney-at-law Duane Daniel, he was reasonably expected to employ his defence skills in defence, alarmingly, of a '4th Charge of Murder.' Such retention was to ensure that he escaped criminal convictions and institutionalized incarceration. As fate invariably has it, in the trial for allegedly murdering 'Kimron 'Warlord' Hannaway,' a 12-member mixed-jury reportedly returned a favorable 'Not Guilty Verdict.' This reportedly added to his success rate in escaping from criminal conviction and consequential punishments.
ATTORNEYS: CONNELL AND DANIEL
Notwithstanding his exploits with the gun, he may have shown more testicular fortitude, courage and effectiveness in addressing certain lawless behavior in those that law enforcers appeared too timid to make amenable to law. The murder-accused appeared to have avoided convictions through a previously-retained defence attorney Grant Connell [Searchlight News: October 6, 2023]. He has also avoided conviction in the reported '4th Murder Indictment,' through recently retained attorney 'Duane Daniel.'
OLD MONTROSE
Not only has the latter appeared to have harbored fear in that which he may have perceived as the suspect behavior of the Judiciary, but also an apparent irrational verdict of a mixed 12-member Jury, judicially misnomered as his peers. Clearly, none was selected from his apparent depressed community. Just on the periphery of Kingstown, St. Vincent and the Grenadines, geographically lies the densely populated and depressed community- 'Old Montrose.' There have been as many indigent people, as there has been evidence of chronic poverty.
STATE OF LAWLESSNESS
That which appeared to have defined and impacted the lives of community residents, have been an apparent pathetic 'State of Lawlessness.' There is unchecked crime and violence. Likened to most societies within the Organization of Eastern Caribbean States (OECS), peripheral communities such as this, has seen socially isolated and frustrated people struggling to survive.  The situation appeared to have been made worse by unemployment, economic and infrastructural neglect.
CHIEF OF SLINGERS
There were those that live by, and have died by the gun. With the gun, him that possesses one was to be among the 'Chief of Slingers.' Seemingly, in that community environment, only the tough, quick-witted and quickest and sharpest of shooters, will survive. Though not necessarily, trigger-happy, the murder-accused may have been given undeserving notoriety as a 'Murder-Escape Artist.' Though not necessarily, trigger-happy or vengeance-taking, the murder-accused Devon 'Chiefman' Charles, may have been given undeserving notoriety as a 'Gun Slinger.'
DEPRESSED COMMUNITIES
In many respects lawlessness within 'Depressed Communities' was often seen as being societally influenced. There was chronic unemployment; known vices; gun crimes; violence and provocative and targeted killings. Such may have been discerned from a national news portal that reports; 'With one of his arms held up by sling, Devon 'Chiefman' Charles appeared at the Serious offences Court (SOC), yesterday, facing his '4th Murder Charge' in 12 years' [Searchlight News: August 7, 2020].
GUNSLINGING NOTORIETY
Through the years 'Chiefman' appeared to have reputationally distinguished himself as a fearless gunman. This may have been evident when he was allegedly attacked by fellow-resident, Kimron 'Warlord' Hannaway. He had gained 'Gunslinging Notoriety,' with a philosophy of responding brutally, ruthlessly and mercilessly upon any assailant. Though not necessarily for reasons of ingenuity, the '4-time murder-accused' had fortuitously escaped trial and convict on four occasions. Incidentally, the news portal reported that then; 'Director of Public Prosecutions Colin Williams had discontinued two charges of murder' against him in March of 2017' [Searchlight: October 6, 2023].
IMMINENT DANGER/THREAT
There may have been defensive reasons for him to have reacted in a self-preservation way, particularly when faced with 'Imminent Danger or Threat' to life, liberty and limb. Logic dictates that had 'Chiefman' first shot and killed 'Warlord,' then he may not have sustained the reported serious cutlass-injuries. Such attack reportedly saw the cutlass penetrated muscle, veins and down to the bony structure of his left hand. Had he been aggressive, there may have been a higher number of victims.
MORTALLY FEARFUL
Seemingly, in the 'Old Montrose' community, many people appeared to have become 'Mortally Fearful' of 'Chiefman's' propensity to shoot and kill. Some fear him more than the jail and graveyard. The only ones that now harbor fear of his blazing gun/s, are those yet to be born and those that have been buried. Gun slingers, knife and cutlass-wielders fear him more than they fear the fiery-ash and rock-spewing 'Mt. La Soufriere Volcano.' Children in town fear him more than they feared the animal in the movie called 'King Kong.'
NOT ALONE
They were 'Not Alone.'  Most law enforcement personnel appear to fear him more than bolts of lightning, cracking thunder and hurricane. Resident adults appear to fear him more than they had feared the 'Corona Virus Disease-19.'  In matters of crime and punishment, that which may have been discerned was that Senior Crown prosecutors appear to be more fearful of him than of the stinging flying wasp, nationally called 'Jack Spaniard.' In the wider society, most people would rather encounter these stinging insets, than standing before a man in possession of a sword or gun.
CRIME CONTROL MEASURES
The sociologists have long posited that crime cannot be completely eliminated from society. Yet, society shall develop effective 'Crime Control Measures.' Somehow, with contrary views, policy-makers and some judicial officers hold the erroneous belief that the criminal element could be controlled by; (a) 'Legislation; and (b) Stiffer penalties.' These are clearly not the answers. It was well and widely known that 'Necessity knows no law.' Therefore, they have all argued that crime control is critically dependent upon the creation of enabling environments that is conducive to good behavior and citizenship.
SOCIETAL PERCEPTION
Seemingly, 'Societal Perception' saw him as dangerous. Even with such possible perception, he appeared not to have posed a serious threat to his community. As radical a view it may seem, there is a place in society for a person like Devon 'Chiefman' Charles. Where law enforcement appeared to have failed, the 'Firearm's Convict' appeared to have assisted in removing dangerous elements from the streets of 'Old Montrose.' On the guilty verdict, of possessing a firearm, he was facing a possible lengthy institutionalized period of residency at the Kingstown penitentiary.
WORRYINGLY AGONIZINGLY
As traumatic as it may have been for surviving relatives, it may also have been 'Worryingly Agonizing' when Justice Brian Cottle handed down the lengthy 17-year custodial sentence. Incidentally, this appeared to have been equivalent to murder. Such penalty appeared reflective, not just of his attitude, but also the mentality of the deceased Justice, Albert Redhead. While the attorney was left in a state of perplexity for the guilty verdict on the 'Rabbit Count- 'With Intent to Commit Murder,' the murder-accused was precariously left in penitentiary quandary.
FUNDAMENTAL QUESTIONS
Still, it begs the 'Fundamental Questions; (i) 'Who did the murder-accused 'Devon 'Chiefman' Charles' intended to murder? (ii) Did he intend to use it against another or other persons? (iii) If so, did he attempt to use the firearm against sundry persons, known or unknown? (iv) Was the firearm used against the deceased 'Kimron 'Warlord' Charles? (v) Was the deceased in fact killed with the firearm allegedly possessed by the murder-accused?' The deceased Kimron 'Warlord' Hannaway's apparent pre-empted cutlass-attack, saw him inflicted two serious injuries to the forearm of the murder-accused Devon 'Chiefman' Charles.
INTENT TO COMMIT FELONY
Except for firearms with statutory provisions restricting possession without a Licence, other weapons classified as 'Offensive Weapon,' are simply prohibitive from being 'Carrying Abroad.' It would be problematic not being able to afford a reasonable excuse for its possession. From professional knowledge, mere possession of a weapon, be it a firearm, cutlass or otherwise, does not suggest, and shall not be inferred 'Intent to Commit a Felony.' Law enforcement training and professional practice, speaks to an attempt to use it by the person in possession of the weapon in question.
IMPLIED MALICE
Seemingly in flight, the murder-accused allegedly discharged several bullets that instantly resulted in the tragic loss of life. Evidentially explained, a Jury with the capacity of comprehension, may easily have drawn reasonable inferences of 'Implied Malice.' Prosecutorally, this has been one of the critical elements constituting the crime- Murder. In the instant trial, rightly or wrongly, the Jury rejected the murder indictment when they returned the not guilty verdict.  It has been the experience, that 'Misdirection' has not only been detrimental to an accused person, but also to the victims of crime.
CONCLUSION
Fundamental to the directions given by an adjudicator, has always been the administration of justice. Therefore, in criminal trials in which Juries are impaneled to determine 'Facts' and decide 'Fate,' it has always been of paramount importance that adjudicators give clear and easily understood directions on points of law. In some 'OECS' jurisdictions, that which a victim of crime; an accused person and general public have often seen, were verdicts of 'Miscarriages of Justice.' The guilty verdict returned by the 12-member Jury on the apparent 'DPP's Rabbit Count-Possession of Firearm with Intent to Commit Murder,' supports such contention. A perplexed defence attorney Duane Daniel, and an apparent confused 'Firearm's convict, have now been left with visitation to the Caribbean Supreme Court (ECSC)- Appellate jurisdiction.
Advertise with the mоѕt vіѕіtеd nеwѕ ѕіtе іn Antigua!
We offer fully customizable and flexible digital marketing packages.
Contact us at [email protected]