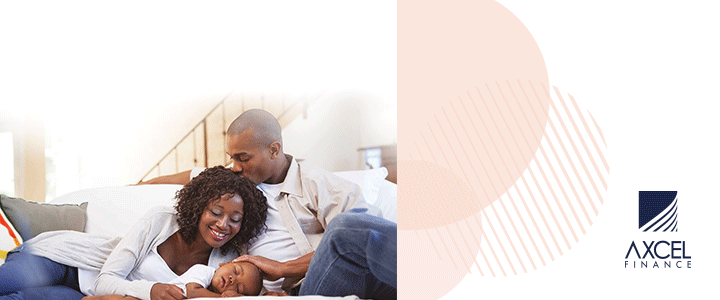 Rawlston Pompey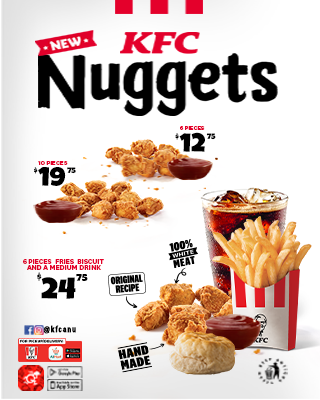 In human affairs and discourse, temper is expected to flare, while disagreement may lead to squabbling and quarrelling, while frayed nerves often lead to other things. These are inevitable. These are all part of human nature, behavior and psyche. Though 'Sir Gerald' has the responsibility for the maintenance of good order within the 'Legislative Chamber,' every 'Member of the Legislature,' has a duty to themselves to be familiarize with the 'House or Senate Standing Orders.' Thus, 'House Speakers' shall take no responsibility, neither for ignorance, want of knowledge or gross stupidity. They shall also not hold themselves responsible for any comprehension deficiency.
EXPLOITATION AND MANIPULATION

Though he often points these out to some 'Members of inferior intellect,' these appeared more to his advantage than of disadvantage. Hence, dependent upon their leanings, 'House Speakers' may use them for; (i) 'Exploiting the Membership into divisiveness; or (ii) Manipulate their lack of knowledge' in making certain rulings or conveniently suspend parliamentary 'Rules of Procedure, without 'Motions.' These assertions are well supported. These can be seen from the recent fiasco, occasioned in the 'Sacred Chamber of the House of Representatives' [ABS: May 18, 2023].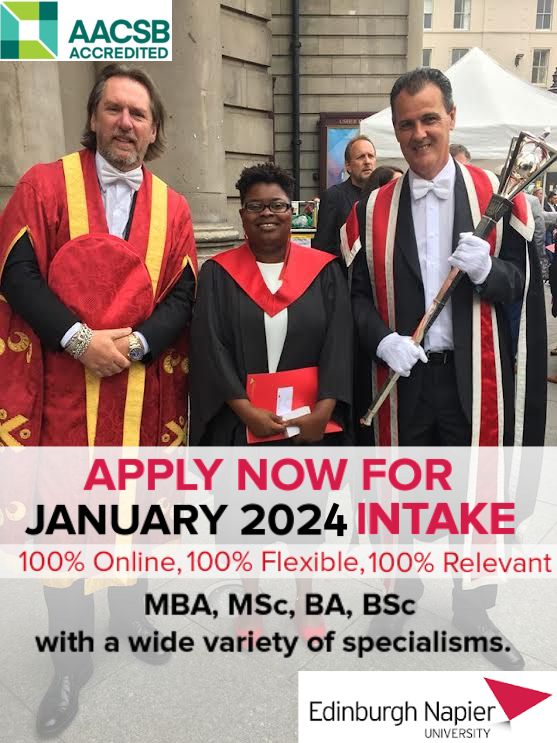 PERSPECTIVE
Though the squabble, that may have been provoked as to be seen as being emotionally moved anguish to anger, none shall, with a sense or semblance of respect and responsibility' argue that 'Hansard' shall not record that the behavioral exhibition that has left much to be desired, by; (i) 'Himself; (ii) Adversarial intimidators; and (ii) The House Speaker.' This commentary, first looks at 'Courtesies and Cordialities' accorded a 'Very Important Dog (VID)- Vader.' It also looks at the behavior of Parliament and its membership as it affects 'House Standing Order-2020; No 50 (7)' and its procedural applicability in recent parliamentary developments.

INTERRUPTIVE CROSS-TALKING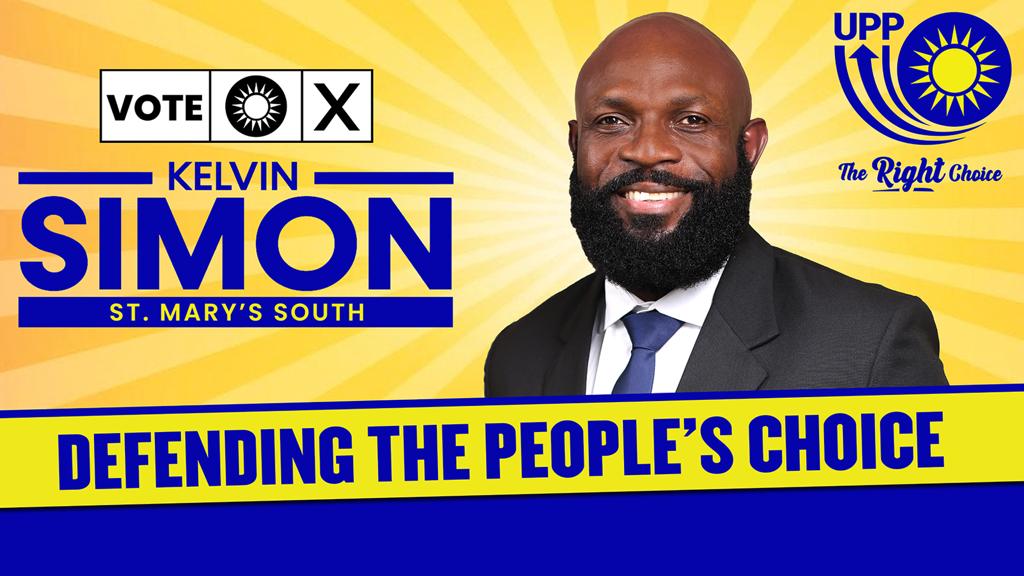 Not infrequently, regional people have viewed and seen callous, disrespectful, disorderly and interruptive behavior being exhibited with impunity by Members of the 'Lower House of Parliament.' There have been at best; (a) 'Interruptive Crossing-talking; (b) Imputation of ulterior motives; (c) Reckless accusatory and intimidatory statements; (d) Disparaging remarks; and at worst (e) Market place; Street-like and dance-hall behavior.' While apparent bias and impartial 'House Speakers,' 'cocked' the not- impaired hear to hear certain Members, they also positioned the impaired ear to Members they appear not wishing to hear, thereby allowing this immunity to cross-talk, often with annoying and disgusted impunity.

NONSENSICAL AND NUMERICAL

Invariably, these were exhibited with gross contempt and disregard to the 'commands of the Chair.' Even so, the 'Chair was often observed to have often sought to impose its will upon those whose value to the debates can be best described as both 'Nonsensical and Numerical.' Some groups appear to favour 'Numbers' for the value of their votes, more than for the quality of debating contributions. This has been the observable trend by the 'Governing Majority.' This has often been the cause for parliamentary chaos and confusion.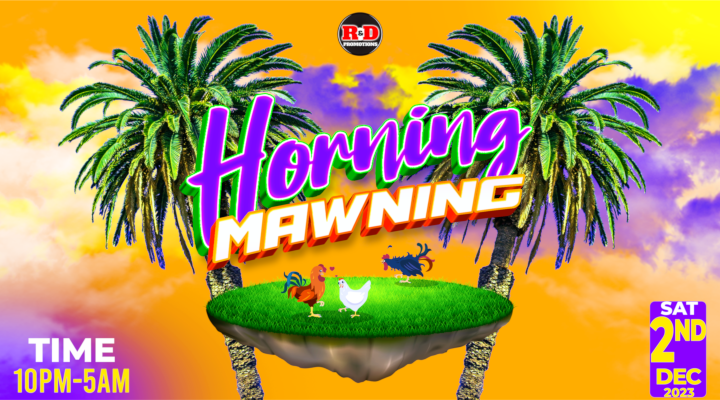 BIDDINGS OF PICKERS
Across the region, 'House Speakers' were often described as 'prostitutes or mercenaries. These were often looked at from the specifically hand-picked few. They shall do the 'Parliamentary Biddings' of the 'Pickers.' This, as everyone knows, has implications generally for 'Democracy, but more particularly, 'Parliamentary Democracy.' Within the legislative body, whether for reasons of exploitation or manipulation,' none may wholly apportion blame to 'House Speaker, Sir Gerald Owen Anderson Watt KCN, KC 85,' for the apparent 'Failings of; (a) 'Memory; and (b) Failings of Parliamentary democracy.' The verbal assault on the 'Chair' served to highlight three particular fundamentals. One of which might be discerned from this researched information.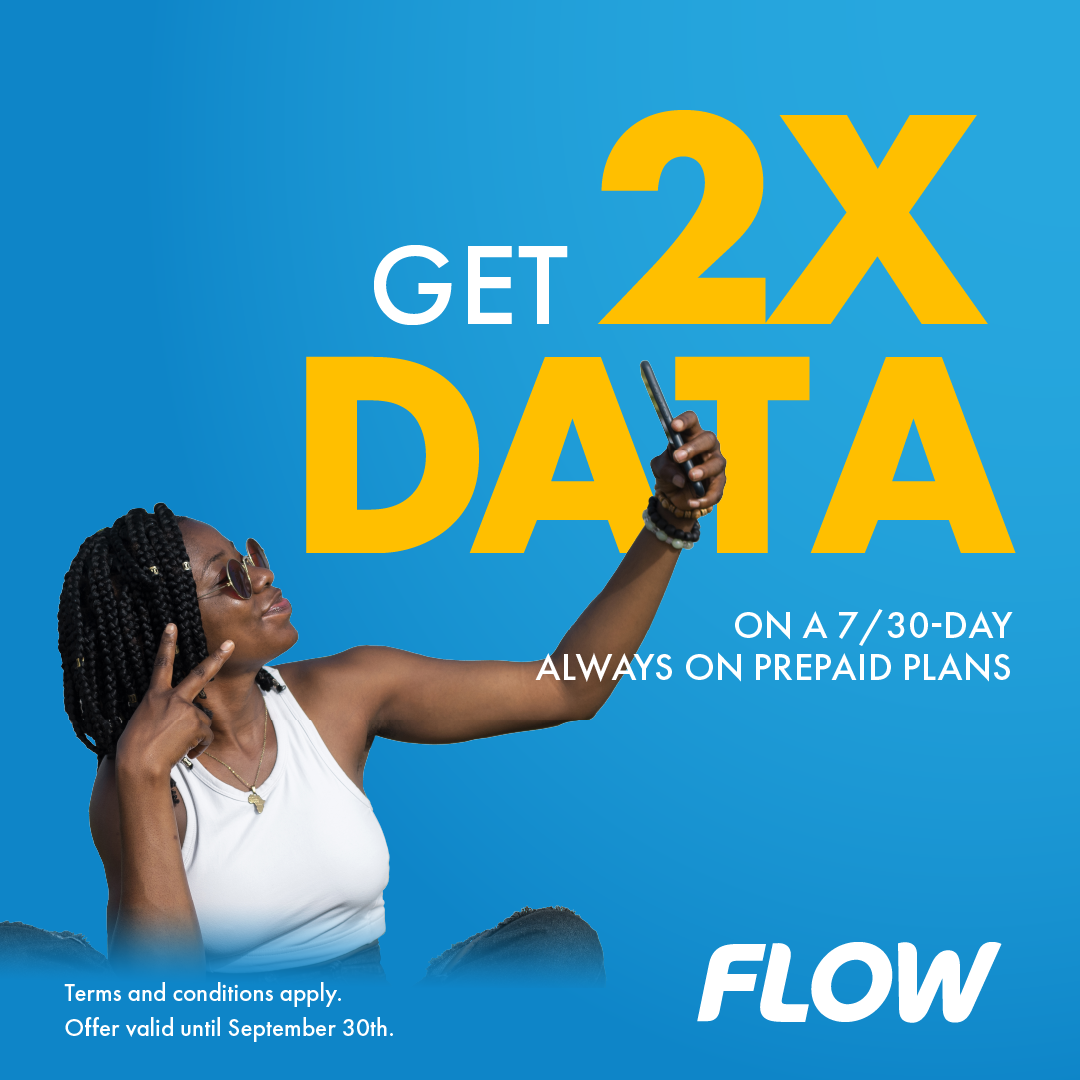 STRATEGIC VISION: RUDE REMINDER
Speaking to 'Youth Development,' this was unearthed; (a) 'A significant number of our people are below the age of 25: (b) That makes them important in the policies that are designed for their governance and the decisions that are made for their future; (c) They should therefore, have a strong voice in policy formation and decision-making' [2014: Strategic Vision: Page 52]: and (d) Even with superiority of intellect, there comes a time when persons shall move quietly as the years of twilight descends upon them an nature's Sunset moves gradually into twilight.' If 'Strategy and Vision' means anything, the 'Suspended House Member, Asot Michael,' may just have given a 'Rude Reminder.'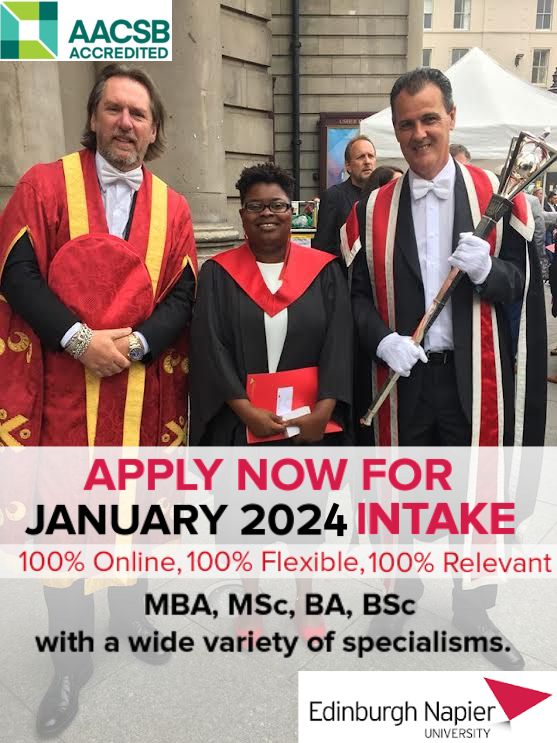 FUNDAMENTAL PRINCIPLES
The 'Constitution Order' speaks to five 'Fundamental Principles' upon which the nation of 'Antigua and Barbuda' was Founded. First of these 'Principles' came by way of a 'Proclamation' made; (a) 'Not by Parliament and its membership; or House Speaker; or Senate President; or the political director. However, some 'Speakers' and some 'Presidents' appeared to have harbored the view that they are 'Parliament' and that they are also 'Representatives of the People.' The 'Constitution Order' has made no such 'Proclamations.' Even when the person so appointed to the respective positions, there is a role each has to play as well as prescribed functions in the bicameral parliamentary Chambers, while sitting and chairing the parliamentary proceedings.

PROCLAMATIONS OF THE PEOPLE
That which it states are contained hereunder; 'Whereas the people of Antigua and Barbuda proclaim that; (i) 'They are a sovereign nation; (ii) Founded on principles that acknowledge the 'Supremacy of God; (iii) With regard and respect to dignity and worth of the human person; (iv) The entitlement of all persons to the fundamental rights and freedoms of the individual; and (e) The position of the family in a society of; (i) 'Free men and women: and (ii) Free institutions' [Constitution Order: No. 1106: November 1, 1981]. Although observed through technologies in other jurisdictions, when the 'Constitution Order' speaks to the former, it is speaking to the people that make the citizenry and make-up of all persons, irrespective of race, color or creed.'
TRANSPARENCY
The people have all accepted the concept called 'Constitutional Democracy.' They would have elected, and indirectly caused to be appointed Members to the 'Houses of Representatives and Senate.' Such will have been on the basis of; (a) 'Their Integrity in Public Life; (b) That they shall be held 'Accountable to general for decisions and courses of administrative actions that beg for; (c). Transparency.' Instructively, some legal scholars and Classroom Lecturers appeared to have brainwashed some public administrators and Governors General into believing that this concept speaks not of 'Transparency.'
REASONABLE EXPECTATIONS
From professional knowledge and experience that which was requisite in 'crime fighting was criminal investigation. Conversely, in public information which serves to protect 'Public Welfare' was unearthing that which were kept in obscurity beneath the surface. Yet hopelessly, the people continue to hold these concepts true, with 'Reasonable Expectations' that they would serve the common and national good.
STATUS: HOUSE SPEAKER
Frequently, a 'House Speaker' is told that he was not an 'Elected Representative' of the people.' For that which the concept 'Parliamentary Representation' means, such is irrefutably true. However, constitutionally, 'Sir Gerald' is an appointed Member of Parliament. For the benefit of knowledge, the constitutional provision, well-known by the 'King Bold Face' (Charles Isaac) knew, it states; 'If the person holding the office of 'Speaker' is not otherwise (an elected) Member of the House, he 'SHALL' be a Member of the House by virtue of holding that office' [Constitution Order: 1981: Section 36 (2)].
CONSTITUTIONAL FACTS
That which shall be understood, are these 'Constitutional Facts;' (i) 'The elected parliamentary representatives are given only 'Mandates' to be in the 'House of Parliament; (ii) Sir Gerald represents 'His Majesty, in the same Parliament. That which he appeared not to know is that he enjoys no 'Unfettered Power' over the 'House Majority. For instance, should 'Sir Gerald' 'Ruffle' Prime Minister Gaston Browne,' he only needs to martial his parliamentary colleagues in moving a 'Motion of No Confidence,' and likened to 'Humpy Dumpty,' something would instantaneously happen. That which will happen, people will quicker see or hear 'former Justice Minister Colin Derrick' bawl.
MAJORITY PRESURE
An astute legal practitioner, and a 'House Speaker' who has wielded and continues to wield his power and parliamentary authority, marveling, adversaries or enemies, that which 'Sir Gerald,' suggests or directs or commands or instructs.' Though such are intended to invite 'Obedience,' sometimes, an overzealous 'House Speaker could also invite the 'Wrath of Members.' This may have been evident when 'House Member Asot Michael' growled like a tiger, but humbled under 'Majority Pressure.'
PURPOSE AND OBJECT
They have articulated very well. Invariably, their individual contributions to the debates were well-reasoned. These necessarily guided informed parliamentary decisions. Both will have seen 'Bills' tabled before the House with no rationalized 'Purpose or Object.' The complete repealing of three Sections of the 'Police Act,' that have seriously affected the effectiveness of 'Police prosecutions. These affected; (i) Institution of summary criminal proceedings; and (ii) Conduct of criminal prosecutions before the 'Magistrate's Courts' [Sections 23 & 31: Police Act: Chapter 330].
IRONY AND APATHY
Likened to other 'House Members,' both 'Sir Gerald and Asot Michael' have brought a wealth of; (i) 'Parliamentary; and (ii) Procedural knowledge to the 'Chamber.' There may have been 'Irony' as there may have been 'Apathy' toward the 'House Speaker,' that has clearly resulted in the 'House Member's Suspension.' Even more ironical, these were the very 'Sections' that 'Sir Gerald, former Attorney General; Justice and Legal Affairs and Police Minister,' never sought to 'Tinker' with during his torrid one-term tenure [1971-1976]. Inferentially, when the 'Constitution Order' speaks to 'Free Institutions,' it speaks to those so designated, and without discriminatory or victimization and acrimonious practices, to render specific services to people of, and/or visitors to the nation.
FREE INSTITUTIONS: PARLIAMENT
Apart from health and education, one of the most important 'Institutions' is the Parliament. This is not only a structure, but also the 'Arm of Government,' called the Legislature.' This is the 'Institution' that gives legitimacy to policy and administrative decisions,' sometimes for reasons of 'Expediency,' were given legislative priority. Speaking to this concept, the contentious and controversial enactments; (i) 'The Criminal Prosecutions Service Act (CPSA); The Prison (Amendment) Act and (ii) The Criminal Proceedings (Judge Alone Trial) Act [No. 28 of 2017; and No.8 of 2021], unmistakably make the point.
TINKERING OF HSO: 1967
The recently replaced 'House Standing Orders' [HSO: 1967], given 'Royal Assent' then by 'Her Majesty, Queen Elizabeth II,' had seen an interesting, but apparent cleverly tinkered 'Section.' Such tinkering positions 'House Members' to act swiftly and decisively, yet without exercising any discretion whatsoever; 'If a Member of the House shows disregard for authority of; (i) The Chair; or (ii) Abuses these Standing Orders' by; (a)'Persistently; and (b) Willfully obstructing the 'Business of the House.' Such authority states; 'The Speaker; (a) 'Shall direct the attention of the House to the incident; by (b) Naming the Member concerned.'
REVISED HSO'S
In the 'Revised House Standing Orders -2020' [No: 6], 'Legal Drafter/s' appeared to have anticipated two things; (i) 'House Members may not necessarily position themselves to eliminate ignorance: and (ii) Some may not bother to read the new 'House Standing Orders.' To all intents and purposes, the word 'MAY' which had given 'Members of both Houses of Parliament' a 'Discretionary Power,' exercisable only by themselves, has now become 'SHALL.' In the previous 'House Standing Orders' it allows for a 'Motion' to be moved against the identified 'Disorderly Member' who 'May or May' not have been immediately 'Suspended' [HSO: 43 (1): April 7, 1967].
UNDIVIDED ALLEGIANCE
In this nation, every 'Member of Parliament' is subject to the 'King's Authority.' This has been so, be they elected Representatives of the people, including; House Speaker and Senate President.' Every Member, intelligent or illiterate' not only shall subscribed or affirmed to the 'Oath of Allegiance,' but also owes to 'His Majesty,' an undivided allegiance. 'House Speaker, Sir Gerald' owes such to both 'Governor General and King' who appointed him to function in such capacity. Rightly or wrongly, while Ministers may say 'To hell with the 'Maria; Alincia and Samantha,' none dare say; 'To hell with the 'Prime Minister.'
INADVERTENCE OR IGNORANCE
When the 'Raucous' occurred within the Lower Chamber of Parliament,' 'House Speaker, Sir Gerald O. A. Watt KCN, KC' and the 'Elected Members' appeared to have forgetfully allow for; (i) 'A Motion to be 'Moved and Seconded,' then such 'Motion' put to the whole 'House for 'Ayes or Noes Votes' to be taken to decide the fate of 'Independent House Member, Asot Michael.' Instead, the '3-Meeting Suspension' was procedurally, improperly put before 'Members of the Parliament,' either out of 'Inadvertence or starved for knowledge of the revised '2020-House Standing Orders' [No.50 (7)].
MISDIRECTED OR MISGUIDED
Firstly, when the 'House Speaker' called upon 'Members of the Government to take action, he may have temporarily 'Lost Collectedness,' put the punishment before the 'Whole House' on which the 'Majority,' seemingly woefully starved for knowledge of 'House Standing Order 50 (7),' voted for the 'Suspension.' Now, when 'Members of the 'Lower House' appeared to have been 'Misdirected or Misguidedly' suspended 'House Member Asot Michael,' he may have been given vexed reasons to have aught against 'House Speaker Sir Gerald Watt.'
STRIDING AND SNIFFING
Every once in a while, 'Public officials' are caught up in their own fancies. They are tickled and enchanted by that which holds interests to their mental well-being. While they do, people in are slowly drowning in their miseries. Yet they are hopeful and yearning for something to lift their spirit and excite their imaginations. They are not concerned with trivia, the kind that excites anger and frustration as the 'Dog' called 'Valder,' accorded privileges that ordinarily, are off-limit or inaccessible to residents and citizens. The thought of a 'Dog,' being leashed around in three State institutions, 'Striding and Sniffing,' have left many dismayed as it has left many angrily perplexed and disgusted.
WARMLY WELCOMED
Incidentally, where 'Suspended Member of Parliament, Asot Michael' could not now attend or visit, 'Doberman Valder' was said to have been 'Warmly Welcomed' and accommodated. Since 'House of Representatives Member, Asot Michael' was slapped; (a) Suspension for three Meetings; and (b) Restriction from visiting the premises of the Legislative Body,' the 'Courtesies and Cordialities' extended to 'Doberman Valder,' may have caused him to feel that 'Dog was better than him' [JW]. This has evoked memories of 'Animal Astronaut 'Rover.' Research has shown that though not of a laboratory-cloned Doberman Dog,' it was experimentally rocketed off into 'Orbit' on a 'Russian Satellite.' All that was said to be remembered of it is the name 'Rover' [1962].
EXTENDED COURTESIES
Owned by flamboyant actor, 'Lagos, Nigerian-born, Greek and British national, seemingly least bothered with a checkered-history and pending 'Drug Trafficking Trial' [St. Kitts/Nevis: May 14, 2019], 'Alkivides 'Alki' David 55,' and his laboratory-cloned 'Dog' appeared to have found an Island-Nation Paradise.' Intriguingly, 'Doberman Vader' was extended courtesies reserved only for human visitors by 'Tourism authorities. Dubbed 'Hollywood Bad Boy Billionaire,' [Wikipedia], whether or not wooed, lured or invited to the tiny-sun-drenched island-nation, of 'Antigua and Barbuda,' Alki David, either using a similar 'Global Positioning System (GPS)' to that of 'Indian/Antiguan diamantaire, 'Mehul Choksi.'  Dog and Dog owner were said to have taken up residency within the 'Affluent Gated Jolly Harbor Community.'
WALK THROUGH PARLIAMENT
Accorded the status 'Very Important Dog (VID),' the 'genetically-cloned dog' was reportedly leashed around on a 'Walk Through Parliament,' was capable of incensing 'Suspended House Member, Asot Michael. Though there was no Meeting of Members of the 'Lower House,' he may have been given reasons to take umbrage with; (ii) 'Clerk to Parliament, Rosemary Weston' for allowing the Dog to sniff at his 'Seat,' for what only 'Heaven's knows.' This, however, may have been those with 'Suspicious Minds.'
DOG SHOW
According to news reports, the 'Dog' had been given privileges that residents of the 'Pointe and Grays/Green communities,' and even pets were never accorded. It had reportedly visited: (i) 'The office of Governor General: (ii) The Parliament: and (iii) The 'Cabinet.' In 'Modeling,' males and females usually take the 'Runway' to do the 'Catwalk.' At 'Cabinet,' the 'Solo Dog Show' reportedly involved 'Valder.' The lone female among the male-dominated Cabinet,' Member of Parliament Maria Vanessa Bird-Browne' appeared not to have been amused or enthused. It was evident that such 'Dog Show' may not have been to her fancy, liking or desire.
DOG WALK
From video footage of a still picture, it showed the 'Visitors' in the company of its owner; (i) 'Alki David; (ii) Sir Robin Yearwood; and (iii) Sir Molwyn Joseph.' Incidentally, appropriately and immaculately attired, holding 'Valda' on its leash, he, a lover of animals and owner of different 'Un-cloned Species,' delighting other Cabinet Members, with matchable stride, grace and poise, he did the 'Dog Walk' [ANR: June 3, 2023]. Seemingly observing 'Human-Like Traits' in 'Doberman Valder,' a clearly fascinated, 'Tourism Minister, Charles 'Max' Fernandez' was reported speaking to its non-aggressive temperament.
CHARMING AND ELEGANT
The Minister reportedly described its behavior as 'Charming and Elegant' [ANR: June 3, 2023]. It could never have been suggested that 'Valder' had exhibited behavior, that had 'House Speaker, Sir Gerald O. A. Watt,' could have been observed, may very well have been more acceptable and tolerable than of any member that may face 'Suspension.' That which 'Sir Gerald' may wish to inform or remind himself. is that when the 'Duly Elected Candidates' took their seats in Parliament as 'Representatives' of the people. Every 'OECS House Speaker' shall know that these were the same Members that had voted for their appointment to fill the 'Chair as 'House Speakers.'
ISSUE OF SUSPENSION
On the vexed 'Issue of Suspension.' While the functions of 'House Speakers' has always been the conduct 'Chairmanship' of parliamentary debates, doing so necessitates a set of; (i) 'Procedural Standing Orders; and (ii) Commonality of understanding by both 'House Speaker and elected Members. Effective conduct or performance of such functions, necessitates; 'Punitive Consequences' to be firmly, fairly and impartially applied against; (a) 'Interruptive: (b) Disorderly; (c) Disrespectful; (d) Errant or recalcitrant; and (e) Disobedient Members,' be it; (i) 'The House of Representatives; or (ii) The Senate.' It appears that in these 'Sacred Chambers,' the 'Membership and Chair' of the bicameral Chambers' of most of the 'Organization of Eastern Caribbean States (OECS), 'Parliaments,' continues to see themselves as; (a) 'Government; and (b) Opposition.'
PARLIAMENTARY MEMBERSHIP
The 'Parliamentary Membership,' includes; 'House Speakers and Senate Presidents.' It may have been a harbored illusion that whether or not interruptive or disorderly, the only 'Voices' that shall be heard within the bicameral chambered Parliament shall be those of the 'House Majority.' Such majority hold the 'Reign of Government.' It has been the view of many observers that the recent raucous in the 'Lower House,' may have been averted.' Mistakenly called upon the 'Government Majority' to take action against the intolerable behavior' of the unmistakable angered 'Member' may have been prompted on and prolonged by that which was quite audible
BOISTEROUS AND DISCOURTEOUS
The Member, when called upon to observe the 'Standing Order' that addresses 'Cross-Talk,' even as other voices could have been audibly heard, the 'House Speaker,' appeared not to have heard. Besides, as 'House Member Steadroy 'Cutie' Benjamin' stood on his feet to elucidate to Member 'Sherfield Bowen' on the question of 'Retrospectivity' of law, addressing the 'Chair, Mr. Speaker, let me continue,' the 'House Spear' himself, became 'Boisterously and Discourteously' interruptive. Shouting loudly to the offending Member Asot Michael to leave the parliamentary Chamber and at the same time ordering the 'Sergeant-at-Arm,' to eject him, with 'Help' from wherever it could have been sourced.
AUTHORITY OF THE CHAIR
Whether by exploitation or Manipulation,' none shall seek to apportion blame to 'Sir Gerald's Superiority of Intellect.' The recently replaced 'House Standing Orders' [HSO: 1967], given 'Royal Assent' then by 'Her Majesty, Queen Elizabeth II,' had seen an apparent cleverly tinkered omission. It empowered the 'House Speaker' the course of action to be considered; 'If a Member of the House shows disregard for the 'Authority' of; (i) The Chair; or (ii) Abuses these Standing Orders' by; (a)'Persistently; and (b) Willfully obstructing the 'Business of the House.' It states that the Speaker; (a) 'Shall direct the attention of the House to the incident; by (b) Naming the Member concerned.' The 'House Speaker, up to this point had followed the order. When this authority failed, then the available option has been referral to the House, that 'House Members' may act accordingly and appropriately.
DISCRETIONARY POWER
The 'House Standing Orders' allow for the identified 'Disorderly Member' to be forthwith put before the House. With no allowance for the issue of 'Against Natural Justice,' it disallows; (i) 'Amendment; (ii) Adjournment; or (iii) Debate.' Both 'HSO' [No. 43 (1): April 7, 1967], and the 'Revised House Standing Orders -2020' [No: 6], speak the same language. In the latter, the Legal Drafter/s' appeared to have been aware of three possible things; (i) 'Some Members might be ignorant: and (ii) Some may not bother to read the new 'House Standing Orders.' The word 'MAY' which had given the Members of both 'Houses of Parliament' a 'Discretionary Power' exercisable 'ONLY' by themselves, to all intents and purposes, that has now become 'SHALL.' This, effectively removed their collective discretion.
UNANIMITY OR MAJORITY
Irrespective of 'Unanimity or Majority,' passed the 'House/Senate Standing Orders-2020,' little the overwhelming majority knew they had deprived themselves of a 'Discretionary Power.' Such discretion allows 'Members' to decide whether or not to act against offending Members,' if collectively, they so advised themselves. In recent times, it appears that the elected 'Parliamentary Membership,' has left such to the 'Houser Speaker' in deciding on the course of action, if any, to be so taken.
MEMBER'S MISERIES
Clearly adding to the Member's Miseries,' was the arbitrary exercise of authority, that has not resided with him, the 'House Speaker,' had clearly overreached when he 'Restricted' him from the premises of Parliament. Clearly, 'Sir Gerald' shall take no responsibility for any ignorance or illiteracy observed in the people's 'Parliamentary Representatives.' Though he was often seen and heard pointing out procedural knowledge and/or deficiencies to some 'Members of the House,' these were to be advantageous to the 'Chair' when situations so demand.
OPERATIVE WORDS AND MANDATORY
Therefore, if the 'End justifies the means,' he was disposed to use; (i) 'The Membership divisively; or (ii) Manipulatively in giving effect to procedural instructions, even without 'Motions.' These are well supported in the recent fiasco, occasioned in the 'Sacred Chamber of the House of Representatives.' These shall be seen through two 'Operative Words; (i) 'May; and (ii) SHALL.' Where the previous 'House Standing Orders' allowed the exercise a 'Discretionary Power' in 'Revised House Order' No. 50 (7),' the 'Operative and Mandatory Word,' now reads; 'A Member 'SHALL' move a Motion for 'Suspension.'
SUSPENSION: MARGINAL MAJORITY
The 'House Speaker appeared sufficiently observant to allow for the 'Chair' to make 'Discrete Assessment' of the 'Membership.' He would have been well-positioned to observed those that were 'Intellectually Deficient.' In the case of the 'Suspension' of 'House Member Asot Michael,' with or without Motion, there was a 'Marginal Majority the 'House Speaker' had relied upon to vote 'AYE.' Having correctly followed the procedures of; Naming the disorderly Member; and (b) Brining it to the attention of the 'House,' before any Member could have said 'Hail Mary, Full of Grace,' there was a resounding The Ayes' have it. It was then the House Speaker was reminded of his 'Birthday.'
CONCLUSION
Each elected or appointed person to the 'Lower House and Upper House,' has a 'Duty of Incumbency.' Such speaks to informing and familiarizing themselves with the 'Standing Orders' of the bicameral Chambered Parliament. That which appeared evident to the people, may have been appalling and pathetic display of ignorance. Such, undoubtedly, resulted to the application of the 'House Standing Orders' against a Member, who by clear acts of provocation, incurred consequential sanctions. Then, there are 'Parliamentary Chairs' that appeared to be playing more music that brings no Cheers' to the populace. They have avoided best practices that speak to impartiality; equal application of the 'House Standing Orders.' These undoubtedly, are necessary in creating and sustaining an orderly and enabling parliamentary environment. Clearly, until the elected understands that which is called responsibility and maturity; Until they understand that the people's interests are the national interests; Until they recognize that their parliamentary behavior borders despicability and reprehensibility; and until Members show respect and extend courtesies to each other, collectively, they all run the risk of being seen as 'Houses of Rogues.'
***
Advertise with the mоѕt vіѕіtеd nеwѕ ѕіtе іn Antigua!
We offer fully customizable and flexible digital marketing packages.
Contact us at [email protected]