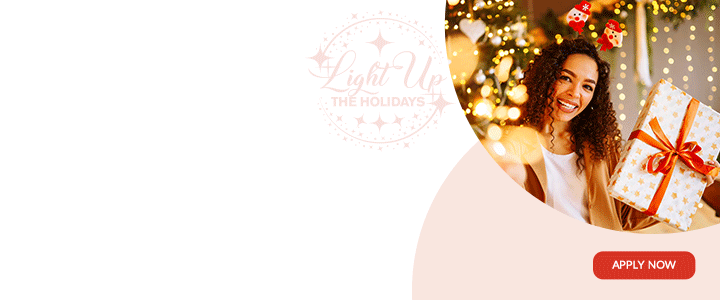 Rawlston Pompey

Even as indigence may prevail, and necessity may dictate, it shall still be considered inexcusable for any person to pounce upon the innocent, weak, defenceless and the hapless citizen. Moreover, Courts shall see the use of weapons as terrifying strategies in depriving citizens of their property as a feature, pregnant with horror and aggravation. Such has been the experience of 'British-born senior citizen, Patricia Biss 78.' A home-owner and resident of the affluent 'Jolly Harbor Gated Community,' a Police-nabbed intruder, 'Rickcardo Bassawan 27,' had reportedly terrorized her in the privacy of her home [May 28, 2022]. Given their devotion to duty, the officers that have been singled out for their 'Quick Response,' have been 'Corporals Ireland and Francis, and Constables Anthony and Gordon.'
QUICK RESPONSE – QUICK-WITTEDNESS

It may have been both the 'Quick Response and Quick-Wittedness' on their part, intercepting the suspected robbery-accused on the Jolly Harbor public road. He was said to have been the lone passenger on a public service bus, then leaving the 'Jolly Harbor community, destined to St. John's. Research has revealed that he had given the officers reasonable grounds to suspect that was the person that had intruded upon the 'Jolly Harbor residence. This may also have been confirmed, when preliminary investigation showed him to be in possession of an undetermined sum of money. Interrogated as to the source and legitimacy of respective sums of 'Eastern Caribbean and United States Currencies' and found himself ill-positioned to give satisfactory accounts of the currencies then possessed.

PERSPECTIVE
This commentary primarily looks at a 'Mis-imposed Six-Month Custodial Sentence' on an 'Escapee from Police Custody.' It also looks at two often misunderstood 'Legal Terms,' namely; (I) 'Escaping Legal Confinement; and (ii) Escaping Lawful Police Custody.' Confusion appeared to have recently reigned within the 'Magistracy' when 'Armed Robbery Accused Rickardo Bassawan 27' appeared before a 'District 'A' Magistrate Court' on a charge of 'Escaping Lawful Custody.' Then it looks at (a) '…The Statutory penalties imposable by adjudicators for; (I) Escaping Legal Confinement; and (ii) Escaping Lawful Police Custody; and (b) …Practice Directions in the form of 'Sentencing Guidelines' as established by the 'Eastern Caribbean Supreme Court (ECSC),particularly as it relates to 'Construct of a Sentence for 'Guilty Plea Defendants and accused persons [ECSC: PD: SG: Step 3].

NEGLIGENCE OF POLICE OFFICERS


Charged for the 'Negligence of Police officers,' 'Self-Convicted Escapee Rickardo Bassawan,' appeared to have had no tolerance waiting and watching to see which officer was eating chicken and bones or chicken and chips. Then being conveyed on a Police-assigned and driven vehicle, capitalizing on an opportunity presented by his escorts, likened to the 'Private Indian Jet' reportedly dispatched by 'Prime Minister Narendra Modi' to the Commonwealth of Dominica, 'Rickardo Bassawan' got to the Villa community,' before his Police escorts could strip the flesh off a barbecued chicken leg.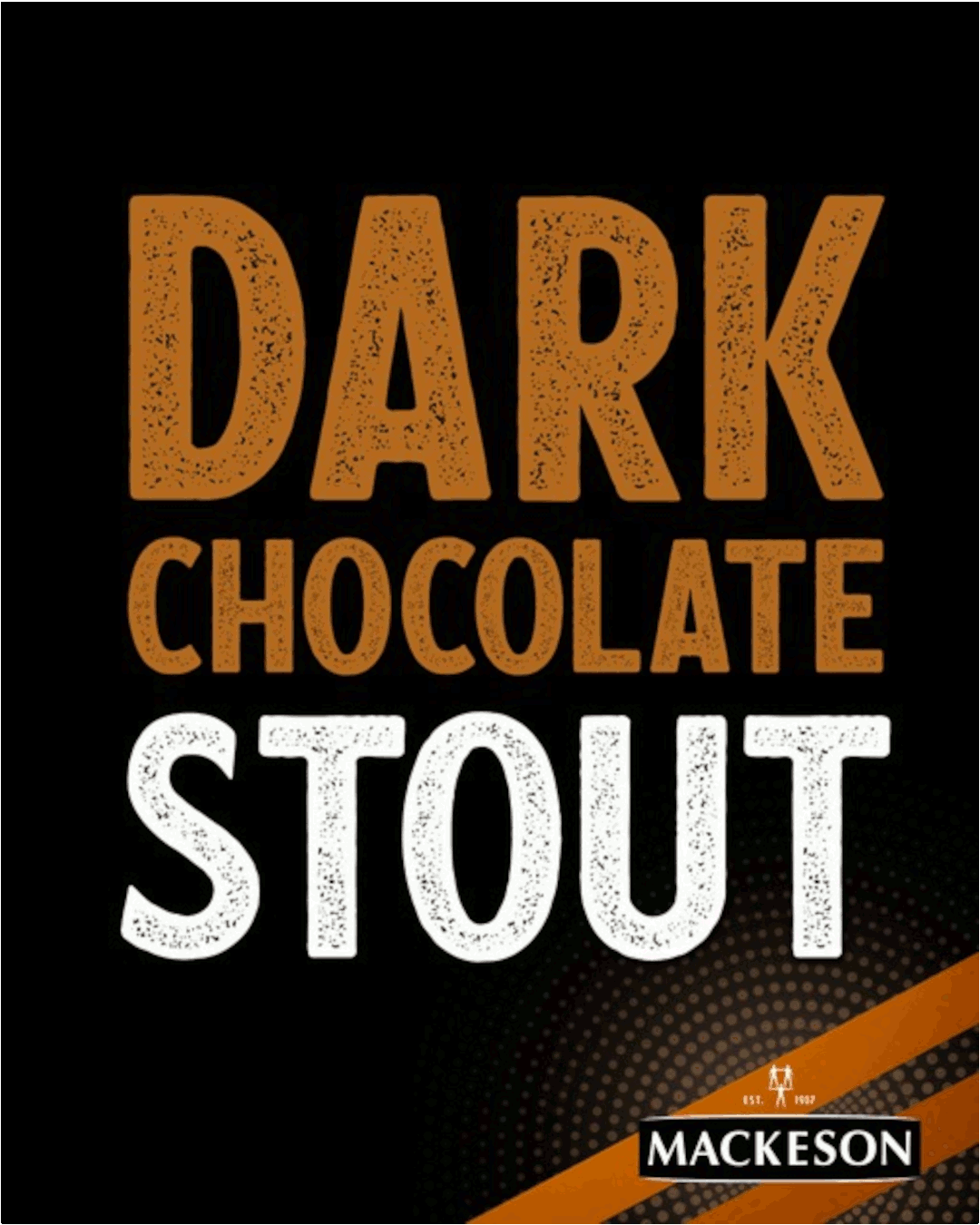 LIGHTENING SPEED

He was said to have run off the Police Vehicle faster than the 'Private Jet' was sent to transport 'Indian/Antiguan and Barbudan Billionaire' back to India [May …2022].  Reportedly left unattended and unrestrained, likened to Jamaican and world-acclaimed Olympic Sprint Champion, Usain Bolt aiming, the 'Escapee' sprinted with 'Lightning Speed' to restore his liberty. Guided by a 'Potters Government School Crossing Guard' to the direction he ran, he had reportedly returned to his 'Bennett Street, Villa residence,' thereby consumed an already prepared meal of Guyanese cooked-up curried rice and chicken. The charge for which he appeared before the Court was 'Robbery with Aggravation' [ANR: May 28, 2022].

UNRESTRAINED AND UNATTENDED
The robbery accused has been remanded for an initial period of 7 days, by 'District 'B' Magistrate, 'Her Worship, Ngaio Emmanuel-Edwards.' He reportedly took flight when Police officers left him 'Unrestrained and Unattended' in a parked Police vehicle. Thus, while the officers 'Stopped' to satisfy their physiological needs, the prisoner 'Ran' to restore his liberty. Subsequently apprehended and charged with 'Escaping Lawful Police Custody,' a 'six-month term of imprisonment' was imposed on him by 'District 'A' Magistrate, Conliffe Clarke' [May 28, 2022]. Ironically, without the option of a fine, this offence is statutorily punishable by the imposition of a custodial sentence of 'three (3) months' [ SCA: Chapter 24: Section 24 (2)].

MAGISTERIAL CONSEQUENCES
Every 'Roving Robber' shall know that there are serious 'Judicial Consequences' for 'Roving and Robbing.' They shall also know that for less serious criminal offences, there is also serious 'Magisterial Consequences' for those that may adventurously 'Escaped Legal Confinement.' Conversely, though less in severity, there is also similar punishment imposable upon those that 'Escaped Lawful Police Custody.' Incidentally, the only penalty statutorily provided if arrested and charged with 'Escaping Legal Confinement' or 'Escaping Lawful Police Custody' and; (a) '…Tried and convicted; or (b) …Pleaded guilty' is a custodial sentence.

IMPERILING LIBERTY
The unrepresented accused persons always run the risk of imperiling their liberty when Adjudicators follow, and apply the wrong sections of law. Some may also be imperiled when adjudicators ignore the 'Sentencing Guidelines' stipulated in 'Practice Directions' handed down by the 'Eastern Caribbean Supreme Court (ECSC).' As the Guidelines affect persons pleading guilty, 'Step 3 of the Guidelines' provides for 'Magistrates and Judges to consider the 'Figure on assessing discount on any 'Guilty Plea.' Such 'Guidelines,' therefore are specifically intended to guide the 'Construct of Sentences' to be imposed on both defendants accused persons by 'Magistrates and Judges' [ECSC: 7 B: No. 2 of 2019]. This 'Practice Direction,' specifically applies to persons that have admitted to guilt of offences of which they have been charged.

RULE AND DICTATES OF LAW
Among the fundamental tenets of this democracy, are obedience to, respect for, and due regard to the 'Rule of Law.' These are not only limited to the citizenry, but also extended to the nation of 'Antigua and Barbuda.' From the perspective of human behavior and social control, both nation and people are subject to the 'Dictates of Law.' Thus, through state agencies and agents and its institutions, including law enforcers as well as persons appointed. Or charged with responsibility for the administration and dispensation of justice. These have been the judicial officers acting in the unenviable capacity of 'Magistrates and Judges.'
FOUNDING CONSTITUTIONAL PRINCIPLE
Framers of the 'Constitution Order' anticipated, that likened to a small minority of the citizenry, the State may also exhibit lawless behavior. Consequent upon such anticipation they have prudently and purposefully inserted this 'Founding Constitutional Principle.' It provides, without exceptions, for the knowledge, guidance and conformity of; (i) 'Law enforcers: (ii) Magistrates: and (iii) Judges.' It states: 'Whereas the people of Antigua and Barbuda recognize that the law symbolizes; (a) 'The public conscience; (b) That every citizen owes to it an undivided allegiance, not to be limited by any private views of justice or expediency; and that (c) The State is subject to the LAW' [CO: 1981: Principle: 'D'].
PRESUMPTION OF KNOWLEDGE
Apart from the 'Presumption of Innocence,' there have also been the 'Presumption of Sanity,' as well as the 'Presumption of Knowledge' of the law. Thus, whether or not accused of criminal behavior, every citizen is 'Presumed to know the law. It has been such presumption that there shall be no 'Defence of Ignorance.' Likened to persons everywhere, persons would be considered reckless not to know the law. Thus, those responsible for the administration and dispensation of justice, run the risk of being seen as 'Ignorant of Law.' This is so particularly for those outside of Magisterial jurisdiction' as it concerns imposition of sentencing.
LEGAL CONFINEMENT
Intending that there shall be no misinterpretation, misapplication or confusion, the commentary first looks at that which Parliament sets out for the understanding of every 'Prisoner, Superintendent of Prison; Law enforcement officer; Adjudicating Magistrate; and Trial Judge.' Thus, for clarity of understanding it states; 'Any person breaking or escaping out of any place of 'Legal Confinement' before the expiration of the term for which he shall have been convicted, or ordered to be confined, shall be deemed 'an incorrigible rogue within the meaning of this Act' [Small Charges Act (SCA)].
INCORIGIBLE ROGUE
Intending that no 'Magistrate' got it magisterially wrong, the Legislators carefully elucidated what was meant. Hence, they clearly stated 'Any person, committing any offence against this Act, by reason whereof he shall be deemed a 'Rogue and a Vagabond,' such person having been, at some former time adjudged so to be, and duly 'CONVICTED' thereof, shall be deemed an 'Incorrigible Rogue' and shall be liable to imprisonment for a term not exceeding six (6) months' [SCA: Chapter 405: Section 30]. Thanks to the numerous lectures given on this subject by then Training Instructors, 'Sir Wright F George KCN, QPM, MVO; Elton Martin QPM; and Superintendent Joslyn Benta-Richards (deceased).
LAWFUL CUSTODY:
Conversely, Parliament also anticipated that whilst in the 'Execution of Duty,' Police officers may have reasonable grounds for taking into custody. Persons reasonably suspected of committing, or about to commit crimes or offences. An attendant power allows for such course of action, either by arrest or detention. Thus, by reasonable suspicion or prima facie evidence suggestive of a crime being committed, such persons may be arrested or detained. While the issue of 'Lawfulness' often arose, except a Court ruled to the contrary, not only that such persons would have been considered to be in 'Lawful Police Custody,' but also justifiably restrained.
THE LAW
The law has not only made it sufficiently clear, for citizens to understand the legal term 'Lawful Custody,' but also criminal punishment for those escaping or attempting to escape from such custody. It therefore, states; 'Any person in lawful custody of any Police officer' or other person, who escapes, or attempts to escape from such custody, shall be liable to imprisonment for a term not exceeding 'three (3) months' [SCA: Cap. 405: Section 24 (2)]. Instructively, the 'Escapee/Defendant Rickardo Bassawan' was; (i) '…Never accused of committing this offence; (ii)…Never been arrested for 'Escaping Legal Confinement; (iii) …Never charged; (iv) …Never served copy of charge; (v) …Never tried; (vi) …Never convicted for,' but had been wrongly ordered to be 'Legally Confined' at Her Majesty's Prison (HMP)' [Latrisha Thomas: Observer Media: June 3, 2022].
WRONG SENTENCE
The difference in the case of 'Rickardo Bassawan,' has been the egregiously and 'Wrong Sentence' improperly imposed upon him.  Bussing his way to the affluent and comparatively secured 'Gated Jolly Harbor Community,' he allegedly brandished a knife with gestures of its use at the terrified victim, then allegedly resorted to 'Choke and Rob' a female home-owner 'Patricia Biss78.' Then reporting to the private 'Main Gate Security Personnel,' prompt notification to the newly established 'Jolly Harbor Gate Police Post,' resulted in the brazen knife-brandishing daylight robber being swiftly nabbed [May 28, 2022].
CUSTODY:  ACTUAL – CONSTRUCTIVE
With recent brushes with the law, nothing appeared to have gone right for 'Guyanese-born Rickardo Bassawan 27.' Following his arrest and charge with 'Aggravated Robbery,' that which have followed has gone from 'controversy to misery to travesty.' Now, seemingly (i) 'Left unrestrained, unattended, unsupervised and uncontrolled,' he reportedly vanished from the custody of some three able-bodied Police officers. Lawfully apprehended and prosecuted, he reportedly pleaded guilty to the charge of 'Escaping Lawful Police Custody.' While only the Court rules on 'Lawfulness,' none shall be confused about 'Police Custody.' Such may have been either; (a) 'Actual- physically held; or (b) Constructively held,' even when carelessly left unattended in a parked Police vehicle.
DISPUTED FACTS
That which is contained herein speaks to no desire in imputing ulterior motive, neither on the part of those adjudicating criminal cases, nor those involved in litigious proceedings. Therefore, it shall be understood that the contents reflect previous professional practical prosecutorial experience. However, as it affects 'Guilty Pleas,' it specifically looks at a particular approach applied by previous adjudicators. It has been to the knowledge that when defendants 'Disputed Facts' presented by 'Police Prosecutors,' Magistrates then receiving such 'Facts' have sometimes been given reasons circumspect of suspected 'Police Versions of Events.'
PARLIAMENTARY ANTICIPATION
The Parliament anticipated that persons that have committed crimes when lawfully detained or arrested may 'release themselves from the custody of the Police or other persons.' The Legislators also anticipated that one or two may become anxious and adventurous and may attempt or actually 'Escaped from Legal Confinement.' Consequent upon such anticipation they have enacted the 'Small Charges Act.' Then with clear distinctions, they have inserted this particular offence 'Escaping Legal Confinement.'
MANIFESTATION OF JUSTICE
These adjudicators have distinguished themselves by demonstrably showing that they have all believed in the legal principle that 'Justice must not only be done, but 'MANIFESTLY' appear to have been done' [1924: Lord Chief Justice Hewart: R v Sussex Justices ex parte McCarthy: 1KB: 256: AER: 233]. Consequently, when 'Police Facts,' have been 'Vehemently Disputed,' they have shown no hesitation in proceeding with 'Full Trials.' By so doing, those cases were fully ventilated, thereby better positioned adjudicators in making 'Informed Magisterial Decisions.'
ASTUTE AND METICULOUS
They have adjudicated cases when they felt it was not in the interest of justice to proceed with trials when defendants voluntarily entered 'Pleas of Not Guilty,' then had to challenge 'Misrepresented Facts.' Such trials provided with opportunities to focus more on the evidence adduced by the Prosecution. It also allowed for transparency, truthfulness and ultimately, the proper 'Administration of Justice.' A short list showed the astute and meticulous adjudicators. They were in the persona of the 'Cordell Sheppard's; Kenneth Benjamins; Cosbert Cumberbatch's; Claire Henry -Wasons; Septimus Rhudds; Maureen Payne-Hymans; Ola Mae Edwards; Murio Ducilles; Keith Thom's; and Asquith Rivieres,' From professional prosecutorial dealings, they have all acquitted themselves exceedingly well. They had positioned themselves to make informed magisterial decisions.
PRINCIPLE OF NATURAL JUSTICE
As a consequence, several past adjudicators had diverted their 'Facts-Taking Interest' to full ventilation of the evidence. It has also been to the knowledge that many adjudicators, had changed 'Guilty Pleas' to 'Not Guilty Pleas.' This then allows adjudicators to test the veracity of witnesses and observe their demeanor while giving evidence. These adjudicators not only allow for the legally unrepresented defendants 'Protection of the Court,' but also allow this principle to be constantly seen at work. These adjudicators not only believed in the proper administration and equal dispensation of justice, but also in the 'Principle of Natural Justice.'  They were neither accused of being Police,' nor 'Prosecution Magistrates.'
POLICE VERSION OF EVENTS
Today, the situation appears contrastingly different, untenable, worrying and troubling. Though it has not been openly expressed, within the 'Magistracy,' it has been the suggestions that some might easily be described as 'quacky.' Still, some were accused of 'cocking a snook' Such was said to have inspired feelings of inferiority in those that have appeared before them. Consequently, some defendants were said to have quietly bawled, while some legal practitioners have avoided such Courtroom environment. Interestingly, such has not been the experience of robbery-accused and self-convicted 'Escapee/Defendant Rickardo Bassawan.' He knew that by 'Escaping Lawful Police Custody,' he had compromised his personal liberty.
MOUNTING MISERIES
While junior 'Police Prosecutor Constable Peters' may have been more conversant with the relevant law under which he was duly charged, he too may have overlooked the punishment slapped upon the 'Self-Convicted Defendant.' Thus, adding to his 'Mounting Miseries,' though he had waived his right to full trial, he secured no 'Incentivized Penalty Deduction' for 'Pleading Guilty.'  While his 'Version of Events' has contrasted that which were presented by the Police as 'Facts,' his account appeared more plausible as to what transpired from the 'District 'B' Magistrate's Court' [Herbert's] to the 'Potters Government School.'
WAIVING RIGHT TO TRIAL
Even more troubling was, although 'Magistrates' are deemed to know the 'Law and Punishment,' 'Police Court Prosecutors' shall always be alert and well-positioned to offer gentle reminders. This was particularly so, when adjudicators either for reasons of inadvertence or lapse in concentration. Though not necessarily with increased frequency, 'Misapplication of 'Law or Punishment' may unavoidably occur.  Such often exposed defendants to punishments far removed from the statutory provisions. The 'Police Court Prosecutor' may not have been seen as providing no assistance to 'Magistrate Conliffe Clarke.' Though he had 'Waived his Right to Trial,' barring dismissal, as has been his fate, he may have been correctly punished with the statutory stipulated '3-month term of imprisonment.'
SENTENCING GUIDELINES
The 'Escapee, unrepresented by legal Counsel, appeared not to have benefitted from the 'Construct of a Sentence.' This would have been in keeping with the judicially-established 'Sentencing Guidelines' by the 'Eastern Caribbean Supreme Court (ECSC) [SG: Step 3]. It may have been for oblivious reasons, that the escapee/defendant may have been erroneously slapped a 6-month Jail Sentence. Such is imposable only for the statutory offence of 'Escaping Legal Confinement, i. e, from 'Her Majesty's Prison' [Section 24 (1): Small Charges Act: Chapter 405]. Still, 'Rookie Court Prosecutor, Constable Peters' may argue, that his prosecutorial duty was concerned only with 'Presentation of Facts' to the Court, and not necessarily with the 'Imposition of Punishment.'
GROSS NEGLIGENCE
From that which has been reported by the Police, respecting 'Rickardo Bassawan,' it shall have been clear to all a sundry, that he never broke out of a place of 'Legal Confinement.' The Observer news portal cartoon depicting the possible occurrence, speaks to a pathetic scene of 'Gross Negligence' [Observer: Newsco: June 2, 2022]. It is not within their Magisterial jurisdiction for 'Magistrates' to discipline 'Negligent Police Officers.' However, it shall do them good than harm in chiding them for causing society to become fearful and families to mourn and grieve.
SPECTACULAR ESCAPE
The case of multiple accused-murderer 'Delano Forbes' vividly, but grimly makes the point. Though his plea was not one of guilty, as it relates to the 'Escaping Lawful Police Custody' trial of multiple-murder accused 'Delano Forbes 25,' Likened to 'Chief Magistrate Joanne Walsh,' clearly joining the short list, has been 'Her Worship, Ngaio Emmanuel-Edwards.' The Police high command needs not be grimly reminded of the 'Spectacular Escape' by multiple murder-accused 'Delano Forbes,' and the tragedy that had left residents of the 'Swetes' and surrounding 'Communities Panic-Stricken' [February 12, 2018].
DUSK-TO-DAWN CURFEW
The members of these communities had reportedly harbored fears that their blood may also have been drained and drank. Such fears had caused residents to have subjected themselves to a self-imposed 'Dusk-to-Dawn Curfew.' Subsequently he was fingered in the heinous and grisly murder of 'Matthew's Road resident Morrison Thomas 62' [Observer June 2, 2018]. The Court appeared to have been unconvinced with evidence adduced and led by the prosecution. Most intriguing was evidence that revealed that the multiple murder-accused was under physical restraint of metal Cuffs, said to have been securely fastened to his hands and feet'
CARELESS CUSTODY
Having escaped the 'Careless Custody' of some five Police officers in bushy and rocky-terrain of the 'Swetes area, he was quickly accused of committing a fourth murder Consequent upon the reported hideous, barbaric and horrifying nature of these murders, residents of the immediate surroundings reportedly became mortally afraid. Given an unofficial name, the 'Vampire Killer,' he was said to have exhibited an insatiable appetite for human blood. Consequent upon apparent harbored reasonable doubts that the accused could have outwitted, and outran five able-body Police officers. Seemingly 'Savoring Human Blood,' the murder-accused was suspected to have sustained life by consuming several pints of it.
POLICE VERSION OF EVENTS
There have been suggestions that the alleged 'Cold-blooded Killer' had done so, as though he was drinking 'English Harbor Rum and Coca Cola.' Criminally charged with, and tried for 'Escaping Lawful Custody.' He was found 'Not Guilty' by 'District 'B' Magistrate Ngaio Emmanuel-Edwards' [Observer 30 September 2020]. The Court appeared to have been unimpressed with the 'Police Version of Events,' that may or may not have occurred in the dreary bushy and rocky 'Swetes' terrain. If he was guilty, and the evidence did not support such guilt, then an adjudicator was obliged to follow the principle that 'It is better to acquit one hundred guilty men, than punish one innocent man.
CHICKEN/CHIPS SNACK STOP
Likened to the 'Ill-Advised and ill-Fated Bush Visit' that saw multiple murder-accused 'Delano Forbes 25, reportedly 'Jumped from Lawful Custody,' only to be subsequently accused, arrested and charged for a fourth murder, while at-large. Contrastingly, accused robber from known history 'Rickardo Bassawan,' seemingly have more of a craving for money than human blood. Though not necessarily the same or similar set of circumstances, an ill-advised 'Chicken and Chips Snack Stop' at a roadside 'Fast Food Snackette' saw the Guyanese-born remanded robber dashing for his liberty.' The remanded prisoner may have avoided any appearance before a 'District 'A' Magistrate Court.'
CARDINAL MISTAKE
At the time of escape, he was said to have been on the way to the lone penile institution just on the periphery of the city of John's, a 'Cardinal Mistake' seemed to have been made. Consequently, according to this law he shall not have been slapped the 6-months term of imprisonment for an offence he had not committed and not so charged by the Police. The circumstances surrounding the escape of remanded robbery-accused, 'Rickardo Bassawan 27,' seems to be 'Shrouded in Secrecy.' There was no evidential revelation that the 'Escapee' had offered resistance in freeing himself from 'Lawful,' but 'Careless Police Custody.'
PUNISHABLE CONDUCT
Given public sentiments and lack of medical evidence of sustained physical injuries, it could never be said that he escaped from the moving police-driven vehicle. Therefore, such escape had either been allowed or permitted by 'Gross Carelessness.' Given this view, reasonable inferences might be drawn that his escape has been the result of the 'Punishable Conduct' of 'Neglect of Police Duty.' The 'Police Disciplinary Code' speaks to such 'Punishable Conduct.' It states that a member of the Police Service commits a breach of discipline, 'If by carelessness or neglect, permits a prisoner to escape' [Police Act: Chapter 330: Volume 12: (d) (iv)].
CONCLUSION
Looking at the relevant Sub-sections' of the 'Small Charges Act,' the stipulated 'Six-month term of imprisonment,' unlawfully imposed upon the 'Escapee/Defendant Riccardo Bassawan,' it could never be said that that he was ever tried, convicted and 'Legally Confined' to 'Her Majesty's Prison (HMP).' Moreover, neither 'Her Worship Magistrate Ngaio Emmanuel-Edwards, nor His Worship, Senior Magistrate Conliffe Clarke's Notes of Evidence,' or the 'Police Conviction Sheet' would ever reflect a previous conviction, or 'Custodial Sentence' had been previously imposed upon the incarcerated 'Escaped Convict.' Besides, neither 'Acting Prison Superintendent Jermaine Anthony,' nor 'Prison Visiting Committee Chairman, Bishop Charlesworth Browne' shall truly attest to him being 'Legally Confined' to the penal institution, and had unlawfully escaped from such confined. Though the matter may rightly be considered 'Functious,' it shall do no harm, should the Court discretely recall the 'Commitment Warrant' and cause another to be issued, thereby reflect the imposable statutory term of imprisonment. Finally, while no disciplinary jurisdictional powers reside with Magistrate's Courts, an adjudicator dishing out 'Magisterial Chiding,' for 'Misrepresentation of Facts,' may be of more professional help officers in keeping them on the 'Straight, narrow and truthful path.' ***
Advertise with the mоѕt vіѕіtеd nеwѕ ѕіtе іn Antigua!
We offer fully customizable and flexible digital marketing packages.
Contact us at [email protected]