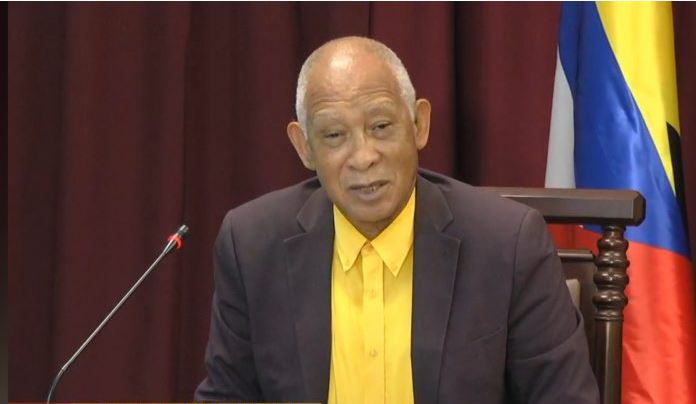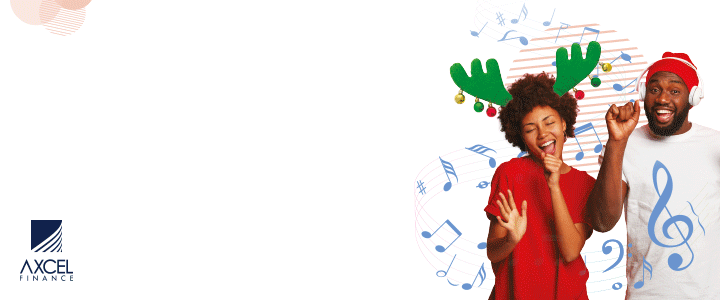 HURST REPORTS ON CABINET of Wednesday 8 November 2023

The Cabinet commenced its sitting with prayers by a priest, who asked for God's presence and blessings on the Prime Minister, the Ministers and the people. The Prime Minister welcomed Minister of Health Wellness and the Environment back to Antigua after weeks away on official business. The Minister reported on his role in Abu Dhabi where a meeting of officials of the Conference of the Parties (COP 27) worked out a compromise on "Loss and Damage". He also shared his findings on China where he spent several days visiting Research Institutes, Hospitals and other centers.
i. Prime Minister Browne reported that he held discussions with the Prime Minister of Barbados who assured him that Barbados will collaborate with Antigua and Barbuda to support the air bridge between Africa and the Caribbean. Antigua and Barbuda has been vigorously pursuing this objective for more than one year. The Development Commissioner, the Solicitor General, and a member of the LIAT 2020 board, brought to Cabinet an agreement with Air Peace which the Prime Minister signed. Air Peace will become the funding source for LIAT (2020) and owns 70% of the shares, while 30% will go towards Antigua and Barbuda at this time. A team from Antigua and Barbuda has left for Barbados to commence consultations on making a LIAT (2020) viable. The Cabinet was informed that support is also likely forthcoming from Dominica and St. Vincent.
Arrangements are currently being put in place to ensure that the lone aircraft which has formed the backbone of the LIAT operation these past weeks, has reached its maximum maintenance scheduling deadline. Until such time as the maintenance is complete, the service offered by LIAT is suspended.
The Cabinet was informed that a new luxury 5-star resort, to be built on Barbuda, has gone beyond the Memorandum of Agreement (MOA) stage. The new developers will build fifty (50) luxury villas, thirty-five (35) residences, and will grow some of its agricultural produce in Barbuda, moving some vegetables from farm to table. A restaurant is also contemplated as is a gym and other luxurious amenities. It is estimated that three hundred (300) jobs will be created during construction and a similar number when the hotel opens.
The Minister of Health gave a report on his recently-ended trip to China and noted the research that is being done to address diseases such as diabetes, heart disease, cancers and organ failure. He noted that the data collection system in China is extremely thorough and wished that similar standards could be achieved in Antigua and Barbuda and other OECS countries. For Small Island Developing States (SIDS) globally, data collection has proved extremely challenging; only by digitizing data collection can the gap be closed, he surmised.
The Ambassador of Antigua and Barbuda to the United Nation, accompanied by three other officials, was invited to the Cabinet meeting. The team addressed the issue of the May 27th to 30th SIDS Conference which Antigua and Barbuda will host next year. More than five thousand (5000) delegates are scheduled to attend the largest conference ever hosted by Antigua and Barbuda. The American University of Antigua (AUA) is constructing a conference center that will comfortably fit fifteen hundred (1500) delegates from one hundred and ninety three UN member states, officials, interpreters, conference personnel and press. More than eighty-six buses and fifty (50) automobiles will transport Presidents, Prime Ministers, and Ministerial Heads of delegation from Airport to hotels, and from hotels to the conference center and back. A budget of USD$6 million is needed to host successfully such a massive UN conference, much of which will be contributed by sources other than the Treasury of Antigua and Barbuda. Many volunteers from among government employees will be recruited to provide various assistance and support to visiting delegations and the conference itself. A media team is to be assembled to provide continuous information to the Antigua and Barbuda people in anticipation of the challenges that 5000 delegates will have on the nation's security and transportation systems.
The Cabinet invited two (2) experts on information technology (IT) who proposed to help government identify key sectors that could yield 10 to 12% of additional revenue. They identified three (3) areas in which their expertise has been demonstrated in several of their client States: telecomms, banking, and gaming. An inquiry was also made of the experts as to whether they could also determine the share of government's revenues that ought to be paid over to the government rather than be transferred to booking agents. They responded in the affirmative indicating that in each case they are able to "follow the money" which provides a trail that is always helpful to governments and to their clients.
The Cabinet held a zoom meeting with three (3) officials from a banking group that is about to lend one hundred million dollars to the Government and the Antigua and Barbuda Airport Authority (ABAA). The government will receive ten million dollars upon signature of the loan document and the remaining portions would be distributed in phases to the ABAA. It is expected that the first disbursement of the loan will take place before the 30th November, 2023.
The Minister of Health reported that an investigation is ongoing into the sudden death of a 29 year old patient at the Clarevue Mental Hospital. The young woman's parents met with the Minister of Health who visited their home to give them the assurance that a full investigation will be carried out. He was very warmly received and they expressed appreciation for his visit.
The Minister of Works reported that the Boys Training School has been completely refurbished; new furniture and appliances are required up to an amount of EC$40,000. The Cabinet has promised to make available those resources available so that the boys may return to their facility soonest.
The Cabinet has agreed that the ten dollar ($10.00) barrel initiative will commence on 1st December, 2023 and end on 31st December, 2023.
Two hundred (200) Antiguans and Barbudans are to be trained at the new Harrison Center in carpentry and masonry. An application fee of $20.00 is all that will be required of them since no fees will be attached to the training. In fact, a stipend will be paid to the trainees for the sixteen (16) week period.
Advertise with the mоѕt vіѕіtеd nеwѕ ѕіtе іn Antigua!
We offer fully customizable and flexible digital marketing packages.
Contact us at [email protected]