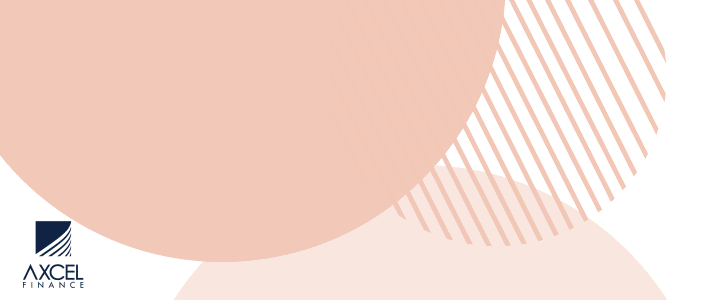 PRESS RELEASE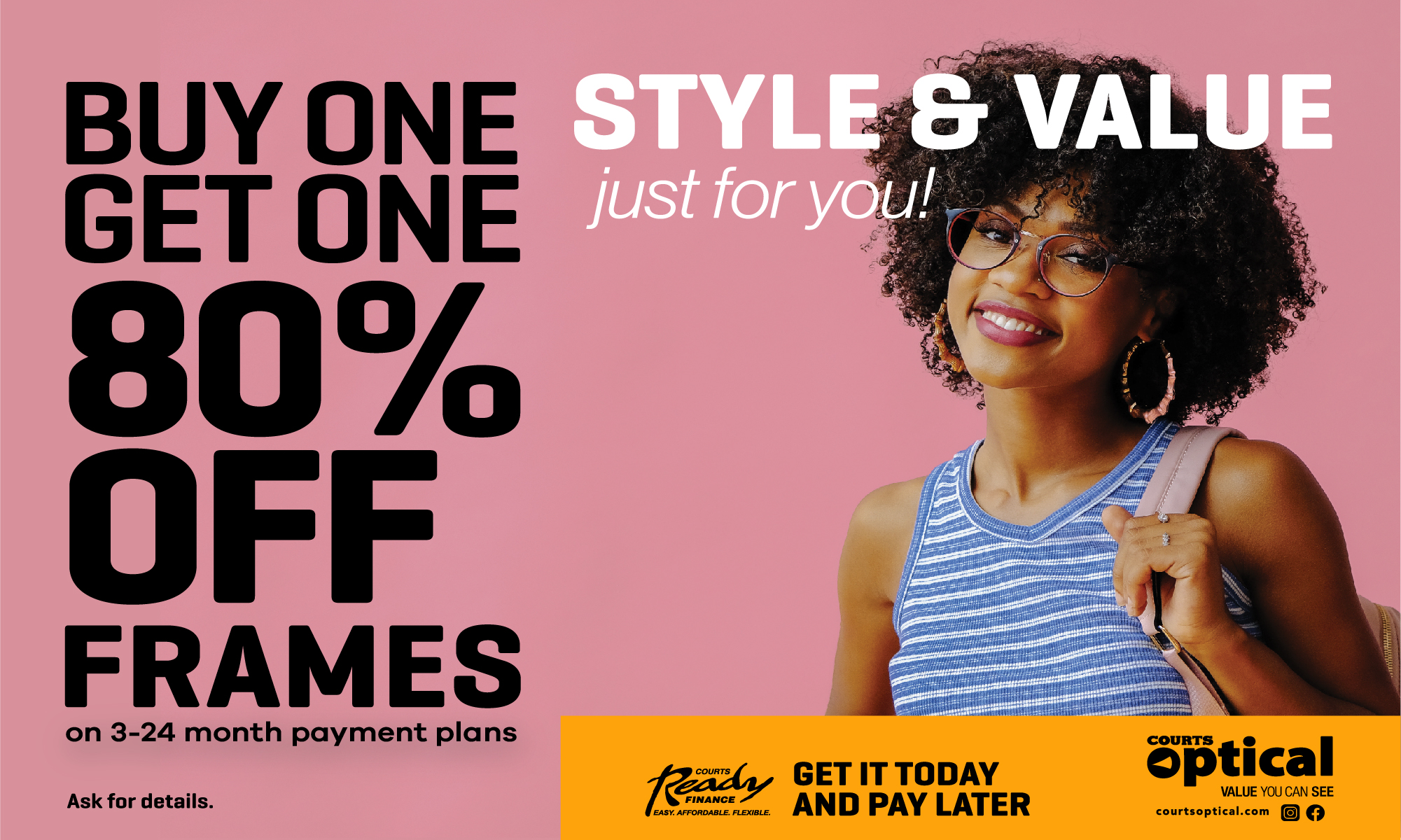 The Royal Montserrat Police Service (RMPS) and the Integrated Border Security Unit (IBSU) is seeking the assistance of the public in locating four male Indian nationals who arrived on island on the 5th July, 2022.

They were scheduled to depart on the 17th July, 2022, but have not been seen since.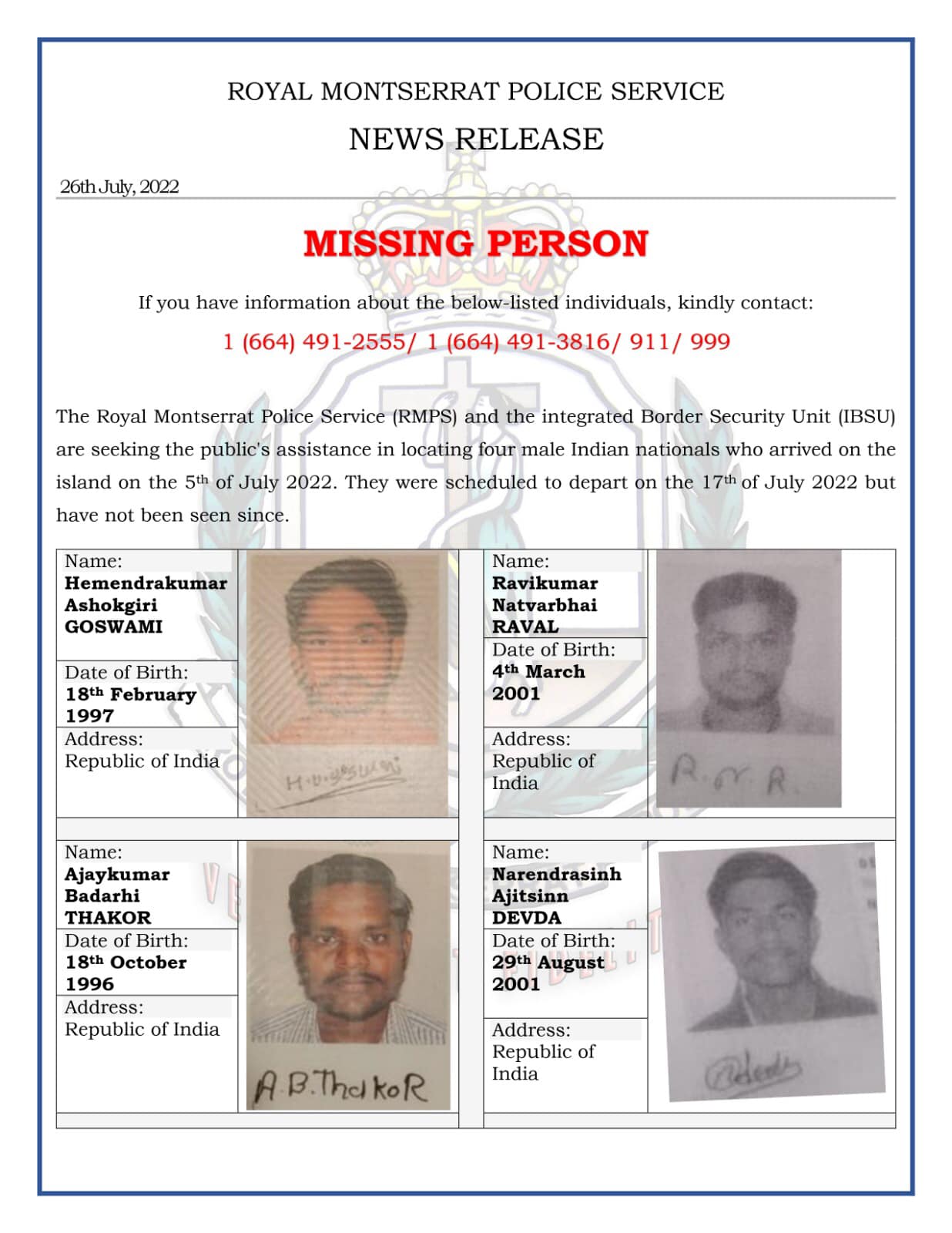 The persons in question are:

Ajuykumar THUKOR – DOB 18 OCT 1996
Hemendrakumar GOSWAMI – DOB 18 FEB 1997.
Narendrasinh DEVDA – DOB 29 AUG 2001
Ravikumar RAVAL – DOB 04 MAR 2001
Anyone with information which can assist in locating these persons kindly contact 1-664-491-2555 or 1-664-491-3816 as we are concern for their welfare.
CLICK HERE TO JOIN OUR WHATS APP GROUP FOR MORE UPDATES

CLICK HERE TO JOIN OUR WHATS APP GROUP FOR MORE UPDATES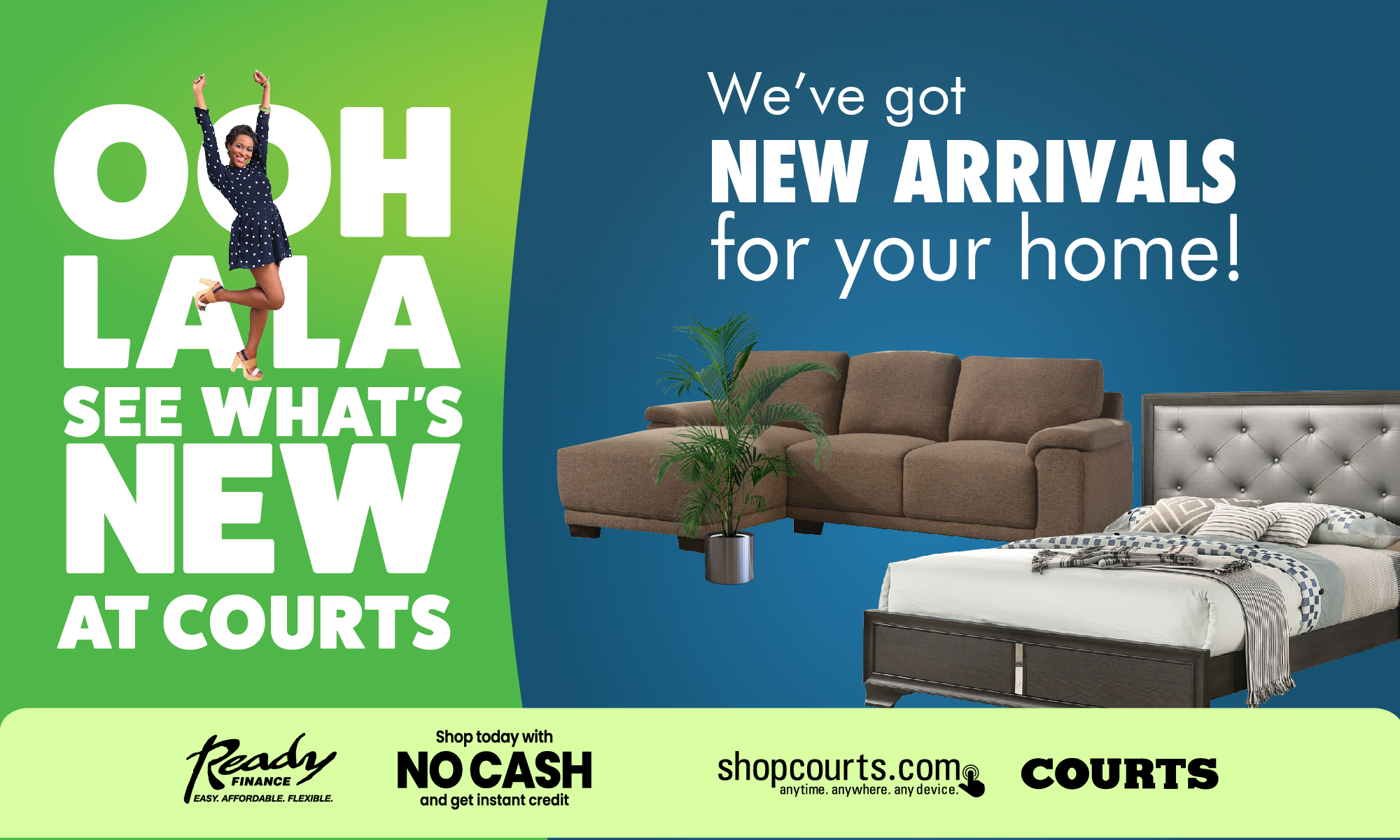 CLICK HERE TO JOIN OUR WHATS APP GROUP FOR MORE UPDATES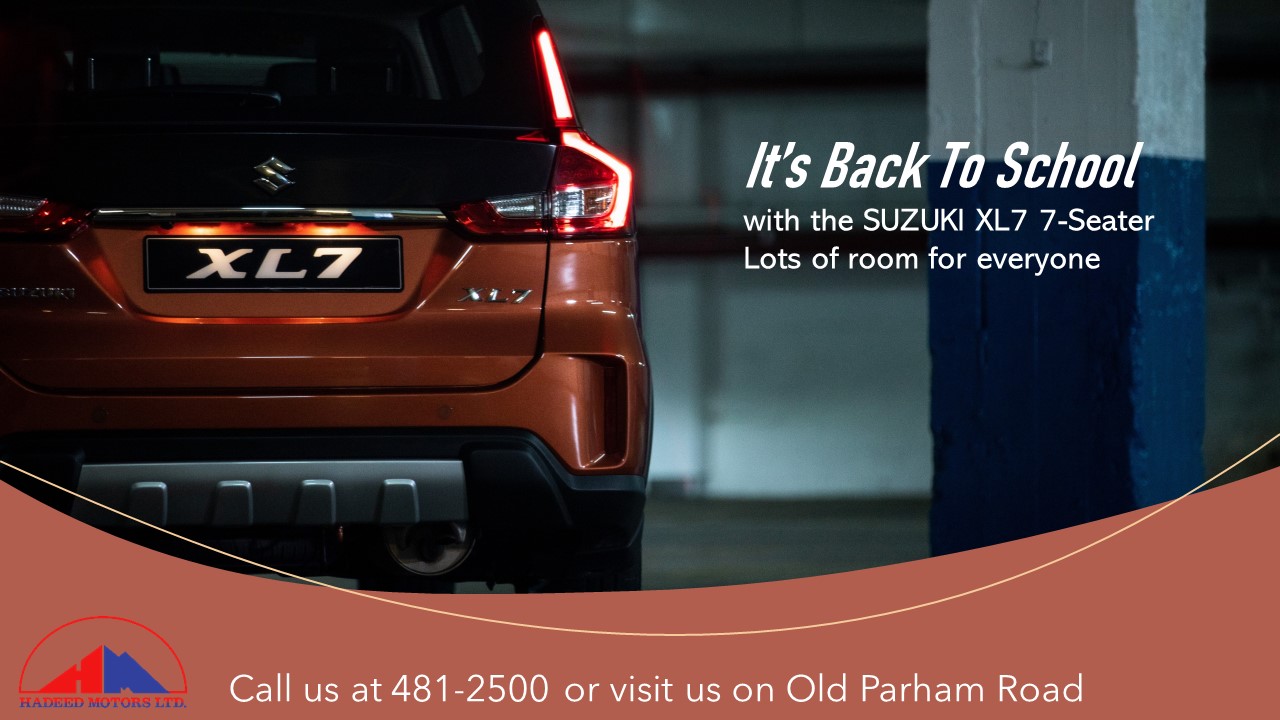 CLICK HERE TO JOIN OUR WHATSAPP GROUP