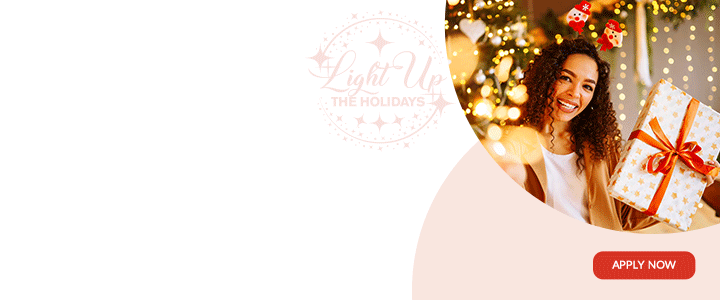 The second day of Antigua Sailing Week was Fever-Tree Race Day, with the impressive fleet mixing it up in gorgeous weather on the south, east and west coast of Antigua. The Bareboat fleet, Double-Handed and Club Class started off Windward Beach with fresh trade wind in the high teens. The six CSA racing classes raced off Rendezvous Beach on tight round the cans courses with more sheltered but gusty conditions in a packed out race area. The Multihulls course took the flyers down the west coast past some of the best beaches in Antigua.
In CSA 1, Sir Peter Harrison had a wonderful birthday. His magnificent British superyacht Sojana scored two bullets adding to their win on day one. Sojana is unbeaten so far at Antigua Sailing Week. "We are probably the most difficult boat to manoeuvre at the regatta. With so many boats around us on the Rendezvous Course it was terrifying just getting in a position to start. Throw in two races and its double the stress," commented Sojana's navigator, Jonny Malbon. "It was a tricky day but also a really good one. We had five hoists and drops, endless tacks and gybes, with most of the moves just a few minutes apart. Getting it wrong on a boat like Sojana you will pay a very high tariff. The boss is super-pumped at getting two bullets on his birthday – the team did an awesome job today."
Birthday celebrations for Sir Peter Harrison on Sojana, competing in CSA Racing 1 ©PaulWyeth/
pwpictures.com

In CSA 2, Ker 46 Lady Mariposa, skippered by Dane Jesper Bank won the first race, but a sixth in the last race has shortened their class lead to just one point. Sir Hugh Bailey's Antiguan team racing Farr 45 Rebel won the last race to move up to second in the class, ahead of Vittorio Biscarini's Italian Mylius 15E25 Ars Una, purely on countback.
Racing in CSA 3, Irishman Adrian Lee is enjoying his sixth Antigua Sailing Week. For this edition Adrian is at the helm of his Swan 60 Lee Overlay Partners II and leads the class after winning the last race today. After three races, Lee Overlay Partners II is tied on points with Mark Jagger's British CNB 60 Theia of London. Ondeck Antigua's Farr 65 Spirit of Juno retired from the last race, dropping to third for the class.
"I love coming here, warm water sailing at the end of April is the real attraction, but also the island is so friendly," said Adrian Lee. "I stay at Curtain Bluff and not just during Antigua Sailing Week, it is one of my favourite places for a holiday. The Swan 60 is a new boat for the team and we are getting to know how to race her. It is early in the week for any predictions, especially as we are having very close racing."
Adrian Lee and his team on Lee Overlay Partners II enjoying success in CSA Racing 3 at Antigua Sailing Week © Ted Martin
Red hot racing in CSA 4 continued today. Pamala Baldwin's Antiguan J/122 Liquid, skippered by Jules White, won both races by the narrowest of margins to take the class lead by a single point. Ross Applebey's British Oyster 48, Scarlet Oyster, runner-up in both of today's races drops to second. Canadian Reflex 38 Touch2Play Racing, skippered by Rob Butler is third on countback from Performance Yacht Racing's British First 47.7 EH01.
In CSA 5, Jonty and Vicki Layfield's J/11s Sleeper scored two bullets today to lead the class by a single point from Sir Richard Matthew's ST37 Holding Pattern. However, it was far from easy, just five seconds separated the two after time correction in the first race. British First 40, Optimus Prime, skippered by Martyn Oldroyd scored their third podium finish, keeping up the pressure on the leaders.
"It is just amazing racing with Sleeper – we hit 15 knots of speed today!" smiled Shannoy Malone, the 11-year old Antiguan who has been racing with the Layfields since he was seven and will be competing at the Optimist World Championship to be held in Antigua this summer. "The crew are so friendly and helpful. I am learning so much and racing the boat is a lot of fun. I will never do 15 knots in my Opti, so that was a first for me."
 Jonty and Vicki Layfield's J/11s Sleeper scored two bullets today © Paul Wyeth/
pwpictures.com
In CSA 6, Jules Mitchell's young Antiguan team racing 1720 NSA Spirit continued their unbeaten run, smashing out two more bullets today. Raymond Magras and Patrick Bernier's St.Barths' team racing Dufour 34 Speedy Nemo is just three points off pole position after two runner-up finishes. Raphael Magras racing x-34 Maëlia CEPAC Antilles, also from St.Barths is third after three races.
Bareboat classes enjoyed superb racing on the second day of Antigua Sailing Week © Tobias Stoerkle Photography
The Bareboat classes, Double-Handed and Club Class raced off the Windward Course today. The 26-strong Bareboat Division, split into three classes, were set technical windward leeward courses for two races on Fever-Tree Race Day. Course length varied from 6-11nm with both coastal and deep water marks.
Alexander Pfeiffer's KH+P Bavastro leads the Bareboat 1 by a single point from Gerd Eiermann's KH+P Odin II, Thomas Sparrer'S KH+P Nosy Be won the last race to move up to third in class.
Bareboat 2 has a new leader after two wins today for Jakob Oetiker's Dufour 520 KH+P Botero after winning both races today. Peter Zauner's Dufour 500 Tintoret drops to second in class. Stuart Walton's No Worries (Wild Irish Rose III) moves up to third.
Bareboat 3 also has a new leader, Hans Steidle's KH+P Barbuda scored a 1-2 today to move to the top of the class. Herbert Munzel's KH+P Curacao moves up to second place, having scored a 2-5 today. Canon and Harvey's KH&S Contractors was disqualified in the first race, but came back to win the final race to finish the day third in class.
Jakob Oetiker's team on the Dufour 520 KH+P Botero after winning both races today © Ted Martin
The Double-Handed Class got a real taste of ocean conditions in today's 17nm triangular course. After a five-mile beat out to the deep water mark at Standfast, the class cracked sheets for a shy reach to Friars on the windward side of Antigua. The long downwind leg to the finish was past some of Antigua's fabled beauty spots; the stunning Willoughby Bay, India Creek and the Pillars of Hercules at the entrance to Freeman's Bay. Philip Asche's American Swan 44 Freebird won the race and is now tied on points with David Kinsey's Oyster 49 Buckaroo. Australian Henry Rourke racing his Open40 Raucous is third.
In the Club Class, Ian Galbraith's Oyster 53 Jigsaw won today's race. Ian is one of three Galbraiths on board and his brother Eric is the headsail trimmer. However, second today was enough to keep Jon Constantine's British Feeling 39 Imagine of Falmouth on top of the class by two points. James Gardner and Jerry Bethell's St. Lucian Jeanneau 54 INDY – Loosha Sails is third but only after countback.
Galbraith brothers on the Oyster 53 Jigsaw at the Fever-Tree prizegiving © Ted Martin
The Fever-Tree Race Day Prize Giving was held on the lawn of the Antigua Yacht Club, with competitors from 21 different countries sampling the full range of Fever-Tree mixers. Calypso Joe, a local treasure, was busking in the crowd with DJ Where spinning the tunes. The shoreside fun continued into Nelson's Dockyard, with the grills fired up for the Caribbean Dockyard Party with exotic Caribbean flavours including local lobster!
Racing at Antigua Sailing Week continues on Tuesday 30 April with Reggae in the Park Race Day 3.
ENDS/…Louay Habib
The sun sets on the second day of racing where crews enjoyed the Fever-Tree Race Day Prizegiving at Antigua Yacht
CLICK HERE TO JOIN OUR WHATSAPP GROUP