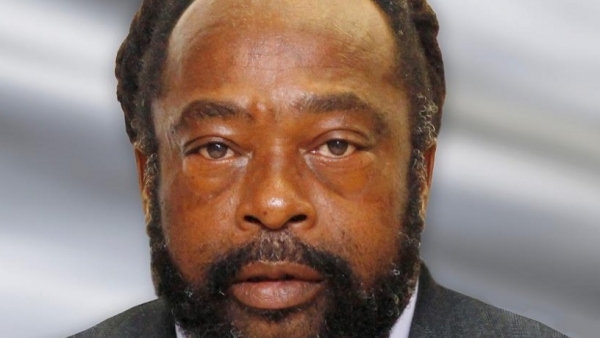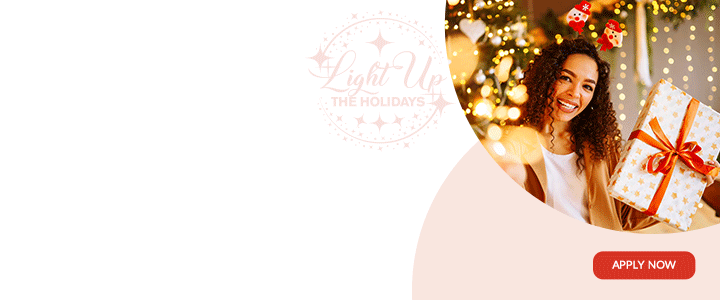 TRIBUTE FOR

ROLSTON 'DEBU' WILLIAMS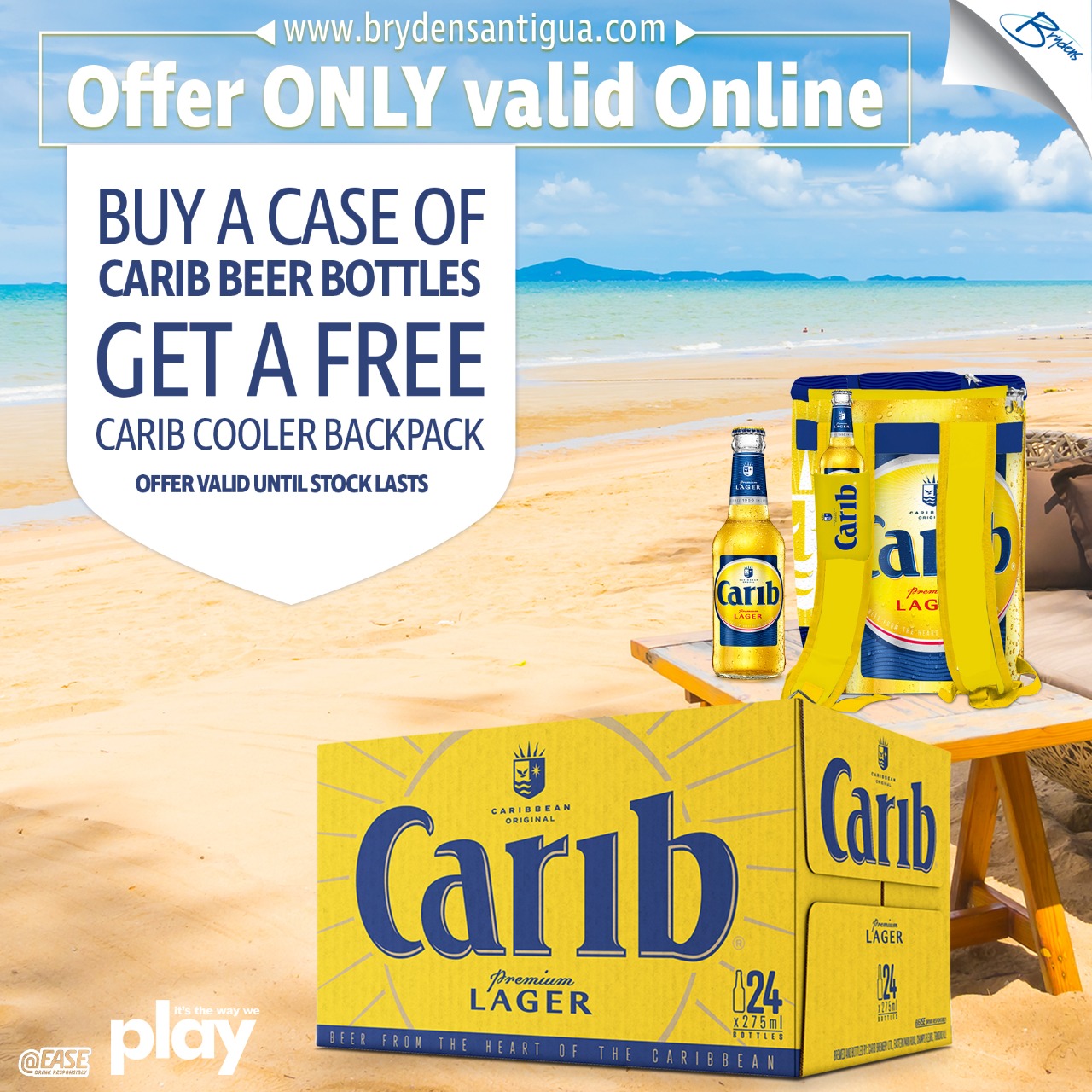 February 3rd, 1965 to October 14th, 2020
No more that burly gait

No more that joyous face
No more that resonant voice

No more on this earth, my brother,

Rolston "Debu" Williams.

Yet, in my heart, he is here.

In my bones and in my marrow,

Debu lives on.
In my memory,

In my every conscious moment, he
Stands beside me as he always did.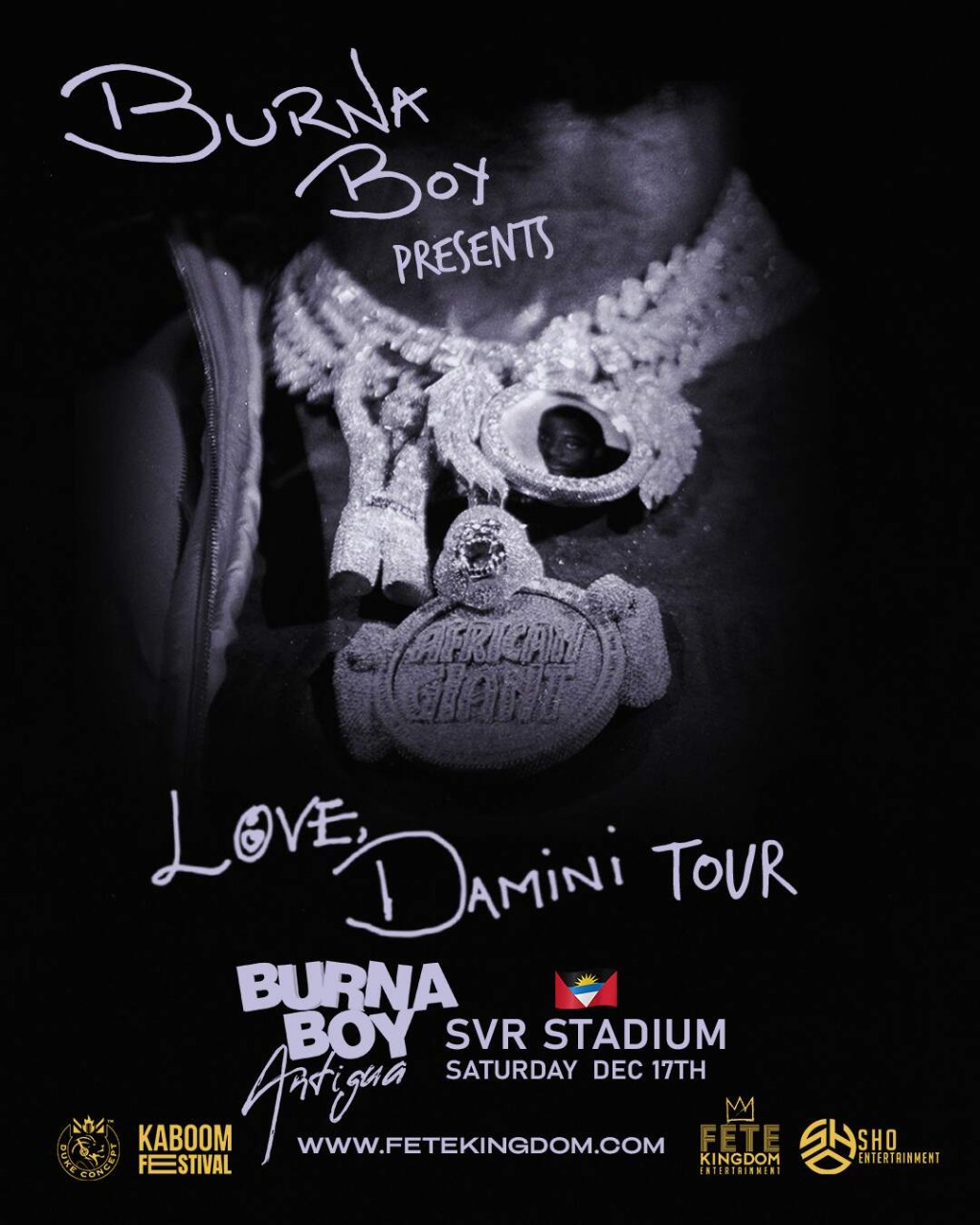 My brother, and my friend;
My true friend!
The chain of love he forged
Has not been broken by his untimely death.
Nor has it been in the least bit weakened.
If anything, the chain has grown stronger.
Reaching beyond this mortal life
To that better place where Debu must be
Laughing and happy in the company of the Almighty.
I do not pretend that I do not feel anger at his loss.
I do not pretend that my heart is not
Bursting with the grief of his passing.
I do not pretend that I do not question why.
I do all these things
And, I cry inside, as I weep outside.
For Debu did not deserve to die so young
I wish to express the sympathies of my family and of the entire constituency of St. Peters to the family of Rolston "Debu" Williams. Their loss, my friends, I say is my loss – their pain, is my pain. We all, all of us, grieve together today.
Let me quote with the words of poet Sir Rudyard Kipling, "Slightly modified" as you would say:
"Now neither foes nor caring friends can hurt you,
And all men count with you, but none too much
May you still talk with crowds and keep your virtue,
And walk with Kings – nor lose the common touch."
May you cross the river Jordan,
And rest on the distant stone, may you find truth and love and beauty,
And stand with the rising sun once more,
To speak and write, and dance to your lyrics,
And teach us, our beloved Son.
He acted in the living present, his heart within, his God above… Today the footprints of Rolston "Debu" Williams in the sands of our life and times inspire us to good, faithful, selfless service for God and country.
We extend our deepest condolences to his children Lourie, Lynnita and Prince Williams, to Debbie the mother of his children, to his siblings, and to all the members of the Williams family.
Today, we mourn the passing and celebrate the life of Rolston "Debu" Williams my friend, my colleague, my Constituent, my comrade. We all feel the deep sense of loss of a loved one who is cut down in his prime enjoying the fullness of life still filled with so much hope, so much dreams, so much love, and so much to give; so much more to share. For Rolston "Debu" Williams was still a man in his prime. With today's health care, 55 years is still young, and none of us expected him to be cut down so suddenly.
The song-writer says:
"Time like an ever-rolling stream
Bears all its sons away
They fly forgotten like a dream
Dies at the opening of day
Rolston "Debu" Williams contribution, his boundless energy, his wisdom and his leadership will not be forgotten. He will be forever in our hearts. But this extraordinary cheerful, fun – loving, generous and even optimistic man, Rolston "Debu" Williams would have said to us in this moment of grief:
Death must not find us thinking that we die because
All of man is heart, is hope
All of man can fly like a bird
Rise up and soar in fulfilling fulfillment.
Rolston Williams would remind, in this final sleep, that he did not sleep to dream, but dreamed to change the world.
And so we must take his death as a sign and symbol, That we do not know the hour of our final parting.
It may be sudden; it may be long. It may be now; it may be later.
But whatever and whenever, we must know, that those who would sum up our lives can confidently say that: We worked by the sweat of our brow and with the brow of our brains, to change the world. That for sure, and in sum, was true of Rolston Williams and it is true of all truly remarkable citizens.
We will all miss him but his family will miss him more. To them we say:
He would wish you to celebrate his life, not suffer in his death. He would want you to acclaim the things he has done, not regret the things undone.
He would want you to remember him, but in doing so, to live your life to the fullest using his life as a guide to your own happiness.
And so we salute this worthy son of our soil, this selfless scion of our land, this man with an easy style and ready smile.
We weep for "Debu". He is dead. Dead and gone… Gone too soon. Gone too suddenly… gone too finitely from the commanding heights of a life of love, devotion and surrender to the guidance of the stars for the work of the righteous and the cause of the just. What a testimony of sincerity of purpose! What a wonderful human being! What a beautiful part of us we have lost!
My brother and friend Debu aka 'Coach', the rasta who never smoked ganja, was everything but tall. 5 feet 4 inches was all his maker blessed him with. But little is much when in human development duty we stand. Debu was tall in service, tall in loyalty, tall in passion for the things he lived and loved and taller yet for the joys of success and the lessons from failure he left with us.
Debu was a committed student of football. He studied, he trained, he certified his knowledge and skill sets at every opportunity… he was a motivator, encourager in chief, strategist, counselor and servant leader… A meticulous, organized perfectionist, he planned the work and he worked the plan. He pushed his players hard. Mediocrity was never acceptable. It wasn't easy finding the discipline to meet the high performance demands of Coach Debu consistently. But his players understood that he only wanted what was best for them as successful players and exemplary citizens enjoying lives of purpose, honesty and dignity.
I did not grow up with Debu but our time spent together seems like I've known him from childhood. Our friendship grew closer by the day as did our arguments over sometimes what appeared to be nothing. Debu just enjoyed an argument.
My first encounter was not with the outstanding cricketer, footballer or singer he could have been… it was with Debu, the politician – the warrior for justice; the crusader for change. Indeed, it was difficult to decide whether Debu's first love was sports or politics. When I decided to enter the political arena as an elected member of Parliament Debu was in the handful of people from the St Peters constituency who met with me initially to agree on how we would work together to get me elected in 2004.
Our first challenge was a primary with my opponent who was from Parham and was well known and respected in the community. Debu started his campaign before anyone including myself. All he asked for was a rental car and a loud speaker. He traversed the length and breadth of the constituency, every single village. He was fearless on the microphone and his organizational skills were exemplary. He was on the Parham block by the bus stop day and night arguing vociferously why I should be the candidate rather than my opponent. And we prevailed. He played a pivotal role in setting up and opening up both constituency offices and computer schools in Parham and Pares Village. Every single election, Debu was at my side… I did not have to call him… he was always there, ready and willing to do the hard work and get the job done. In every respect, in every aspect… his support was unwavering.
This Christmas I will miss him dearly when planning and executing my community programs. He was a staple and a leader in ensuring that all areas of the constituency were covered. Debu was loyal to a fault.
The St. Peter's Branch of the ABLP will miss this stalwart and today we say thanks for his exemplary loyalty and outstanding service.
When he felt that financing for the Parham Football Club had become inadequate for the development programme he had in mind, Debu convinced me to take over the sponsorship. My fondest memories of him take me back to his assignment as Coach of our Parham team in the national championship. Whether it was preparing for the season and the importation of overseas players or just a typical day of training, Debu was passionate. I can almost hear his raspy voice directing me, with enough decibels for all of Parham to hear, 'write de check Asot cause my players come first.'
Under the leadership of Coach Debu, the Parham Football Club, "The Boys from Brazil", won six premier division titles of the Antigua and Barbuda Football Association.
His passion for football and his keen eye for talent were first spotted by the former Brazilian Technical Director, Dr. Walter Gama who readily coopted him to the national team and encouraged his growth. Debu always referred to the opportunities created by his friend and former ABFA General Secretary, Hon. Chet Greene to receive training on all continents.
Debu was a fast learner and was elevated to the position of Technical Director of the ABFA, the first and only local to hold the position.
I call on the leadership and membership of the ABFA to honor Debu's memory with the formal naming of the national Premiership championship in his name; the Rolston Debu Williams Premier Division Competition. Such an honor will chronicle, for posterity, his historic elevation to the esteemed position as well serve as a motivation for others to emulate.
Our dear departed Rolston Debu Williams was controversial and he loved every minute of it.
He took on the football purists who challenged his recommendation and my decision to invest in overseas players to bolster the strength of the Parham outfit and positively impact the overall quality of the national league.
He withstood much criticism about his policy of blending local and overseas talents into a single, formidable club; a policy which over the years not only won him championships but also national recognition as the vast majority of clubs in the premiership followed his lead and as the saying goes the rest is history.
'Ar-you no know wha at-you a say…….you guys don't understand football…', I can almost hear him bellow in defense of his conviction that his model was for the greater good.
There is no denying that Debu's vision has had a positive impact on the overall standing of our country's FIFA World Ranking.
Before his passing, he strenuously disagreed with me on the need for a review of the policy to allow for greater visibility of local talent. I believe such a review is required at this time to facilitate sustainable development and exposure of homegrown talent on the regional and global stages. As result of that disagreement, I withdrew sponsorship for the club last year. But Debu soldiered on and so deep was his conviction and principled stance, he actually paid for the importation of some overseas players from his pocket.
I wish he was here to defend this thesis
His voice is silenced but his legacy lives. At the inter schools' level, national level, regional level and certainly at the international level the name Rolston Debu Williams is respected and will live on.
In October 2017, Debu was diagnosed with cancer and began a difficult up-hill battle to be cancer free.
Like the lion-hearted champion coach that he was in his glory years striding up and down the sidelines of the Antigua Recreation Grounds on game days belting orders and shouting encouragement to his players, he fought and won the early battle. He continued his coaching assignments in schools and as National Technical Director. He never lost a strand of hair, and never seemed weak. But the war was too much for him.
Two weeks exactly before he died on Wednesday 7th October at 5:56 pm, he sent me a message on whats app and I quote:
"Asot I'm dying…I would not be able to fight your battle with you."
I replied, " What do you mean that you are dying? You looked so well when you came by me last. What is happening to you bro?"
And he said "I'm having electric waves from my waist down…and am also feeling numb where I had the operation and in my legs….went to the hospital, they told me to come back in three months."
We had lunch the Saturday before he died. He was not feeling well. So, we made an appointment to see the oncologist at MSJMC Dr. Dandan Shanbhag who had taken a special interest in his recovery and well-being. Debu was admitted for observation and the night before he died, with no indication that he was about to leave us, Debu read bible verses and prayed with us – a group of friends and well-wishers from Parham.
Then came his peaceful exit to the great beyond.
No Being earns life for evermore;
Hence each of us will surely die;
But our creator knows for sure;
The time, the season, where and why.
Today, a great soul lies in sleep;
A handmade of the master's plan;
A saint in God's own safety keep;
A mystery still unknown to man.
Yes, my friends, Mr Rolston "Debu" Williams was truly a man – not only just a man – but a good man. Indeed, he was also a good father, a treasured relative; a coach of admirable and impeccable respect;  a trustworthy friend; a real human being!
To me personally, the departed "Debu" was a mentor of invaluable worth. He was always there for me whenever I needed advice and guidance; he was a reservoir of knowledge and experience; he was truly a divine gift of incalculable worth to the great Sporting profession and indeed, the Football Fraternity, which he served for over a quarter of a century.
Grieving relatives, other mourners, friends, in deference to my departed respected mentor, I now comply:
A Throbbing heart is stilled,
A weary soul at rest;
The breath of life is chilled:
Death holds no bitterness.
His journey's at an end:
His victory now is won:
He's with the Lord and Friend
I thank his caretaker Kendra Codrington from Parham and Maria Cristina Rijo, his girlfriend from the Dominican Republic who went above and beyond to take very good care of him in his final days with us…
Now I wonder what the next birthday and Christmas will be like without kind, touching words of love and gifts of friendship from my soul mate
Make a play, Debu… Make a play!
Let's win one more with the Boys from Brazil
Let's win one more for sports, one more for football… one more for Parham… one more for Antigua and Barbuda.
The Original, Inimitable, quintessential Rolston Debu Williams – February 3rd, 1965 to October 14th, 2020.
May His Soul Rest in everlasting Peace and rise in glory.
CLICK HERE TO JOIN OUR WHATSAPP GROUP