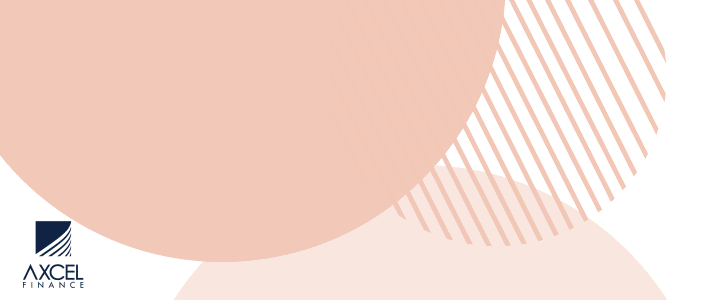 APUA sent my husband an estimate for bringing electricity to a property we have.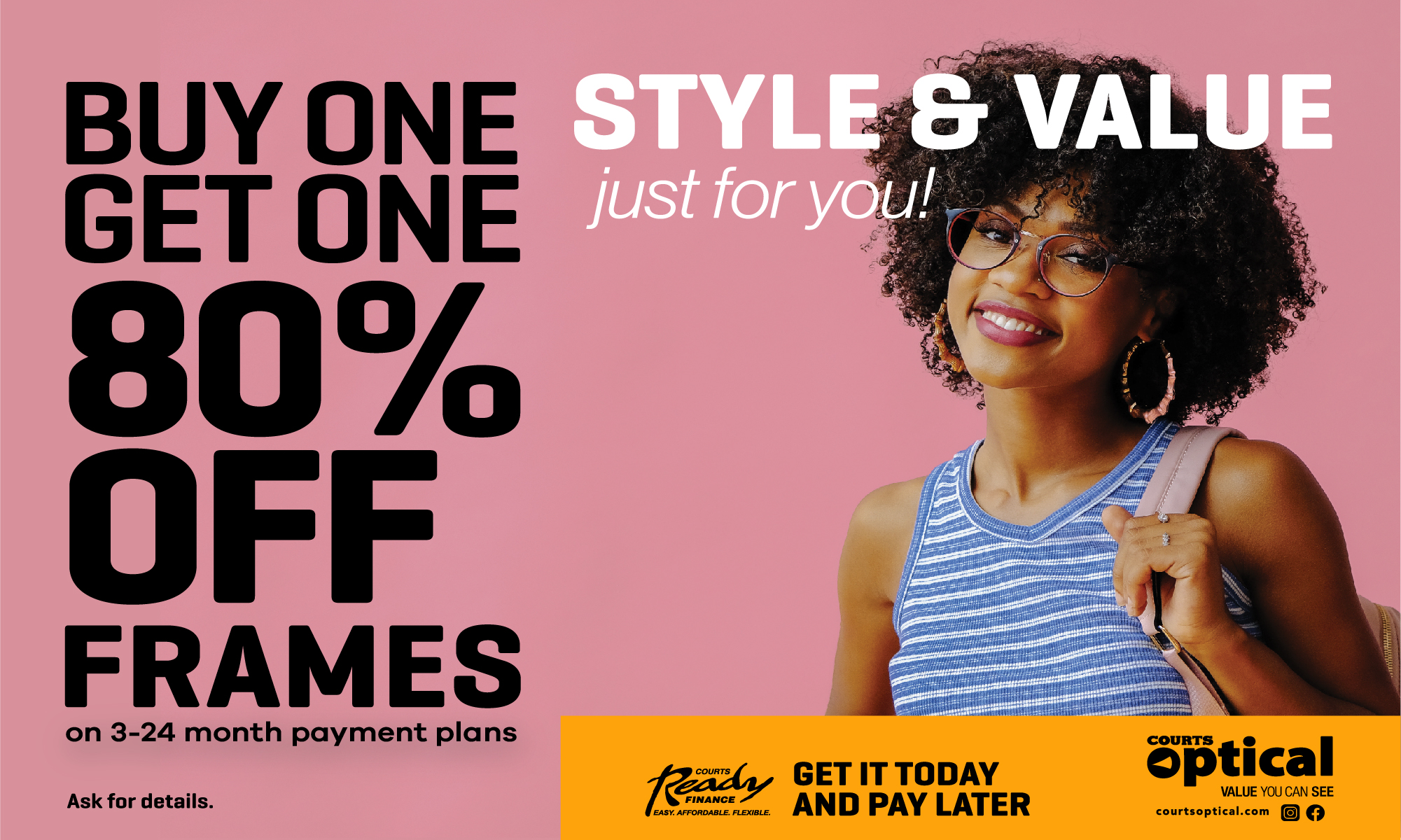 We have been waiting for the same electricity for over a year, after submitting 3 applications.

We were still finishing the home so no big fuss.

Now that the structure is basically 90% complete we thought to follow up to see what the status of our application was.

We received numerous excuses from not having enough staff to shortage of materials.
Then after a few calls to the head office this estimate shows up for over $45k.

According to the Barbuda APUA branch, it's going to take that much to bring electricity to our house.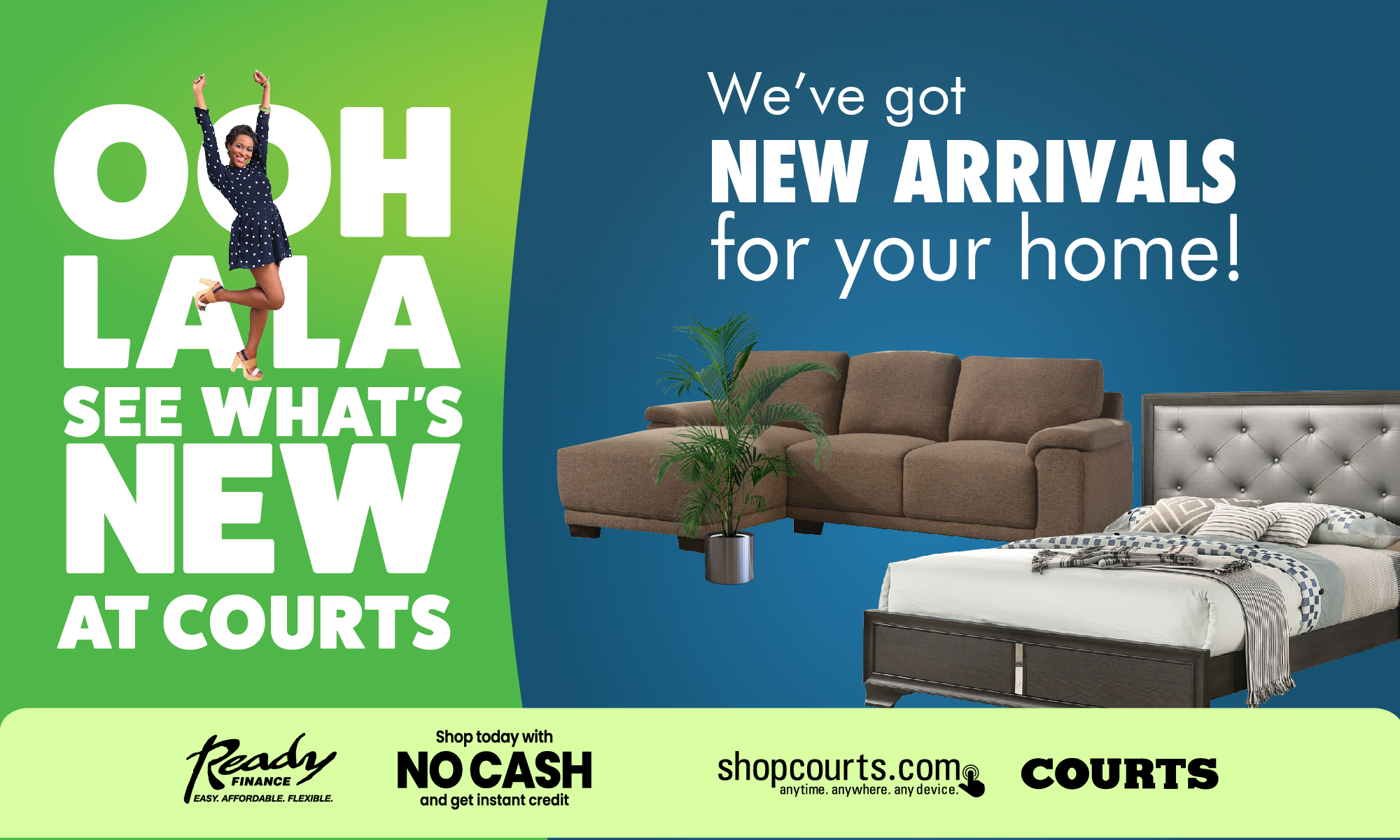 We inquired as to how it could be possible for us to have to pay that much for connection. Mind you the nearest lamppost is not even 2 minutes away from us.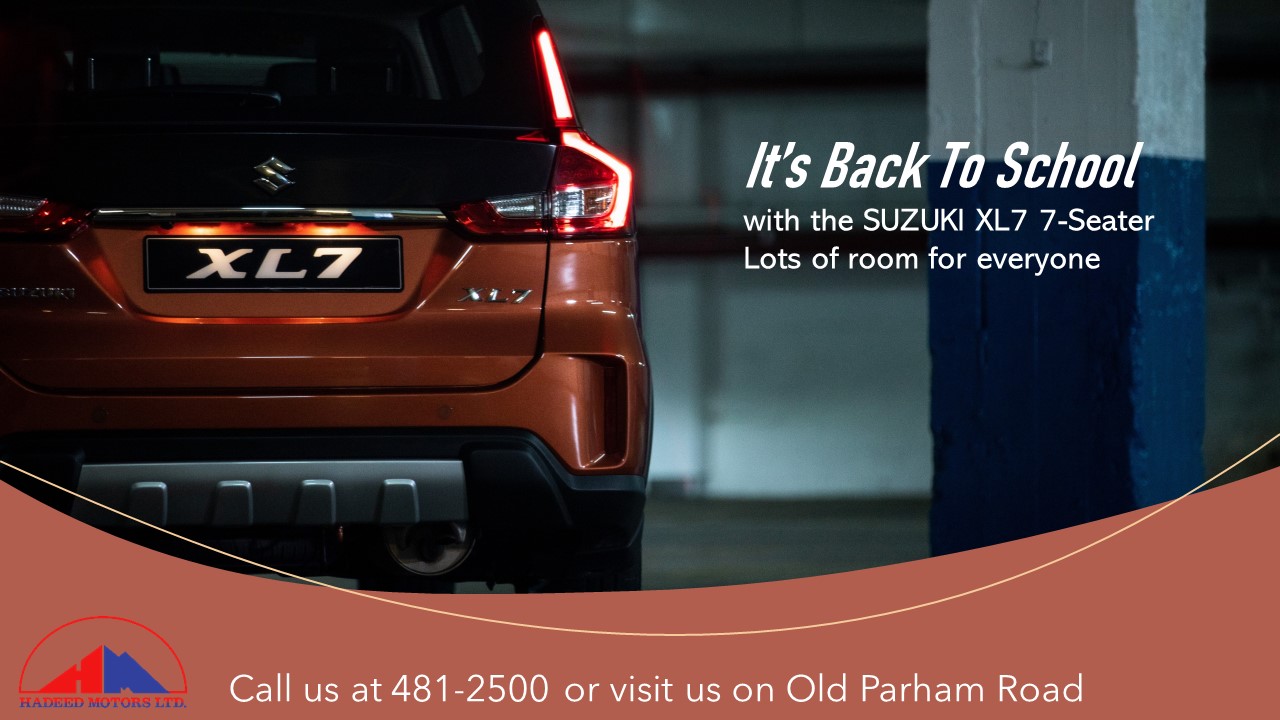 Now how do they expect the average person to pay even a fraction of that to be connected?

Then expect me to pay a monthly bill thereafter? And when other people move nearby, they're going to put those people on the same posts and wires that we paid over $45k for?

When we asked about it: we were told well if we don't want to wait then that's what we need to pay.
If we wait, they cannot say if we can expect to get connection this year or even next year.
And on top of that the estimate includes cost of labour, supervision and transportation.
So we should pay you to do the job that APUA already paying you for?
Sounds like extortion.
Somebody please make this make sense.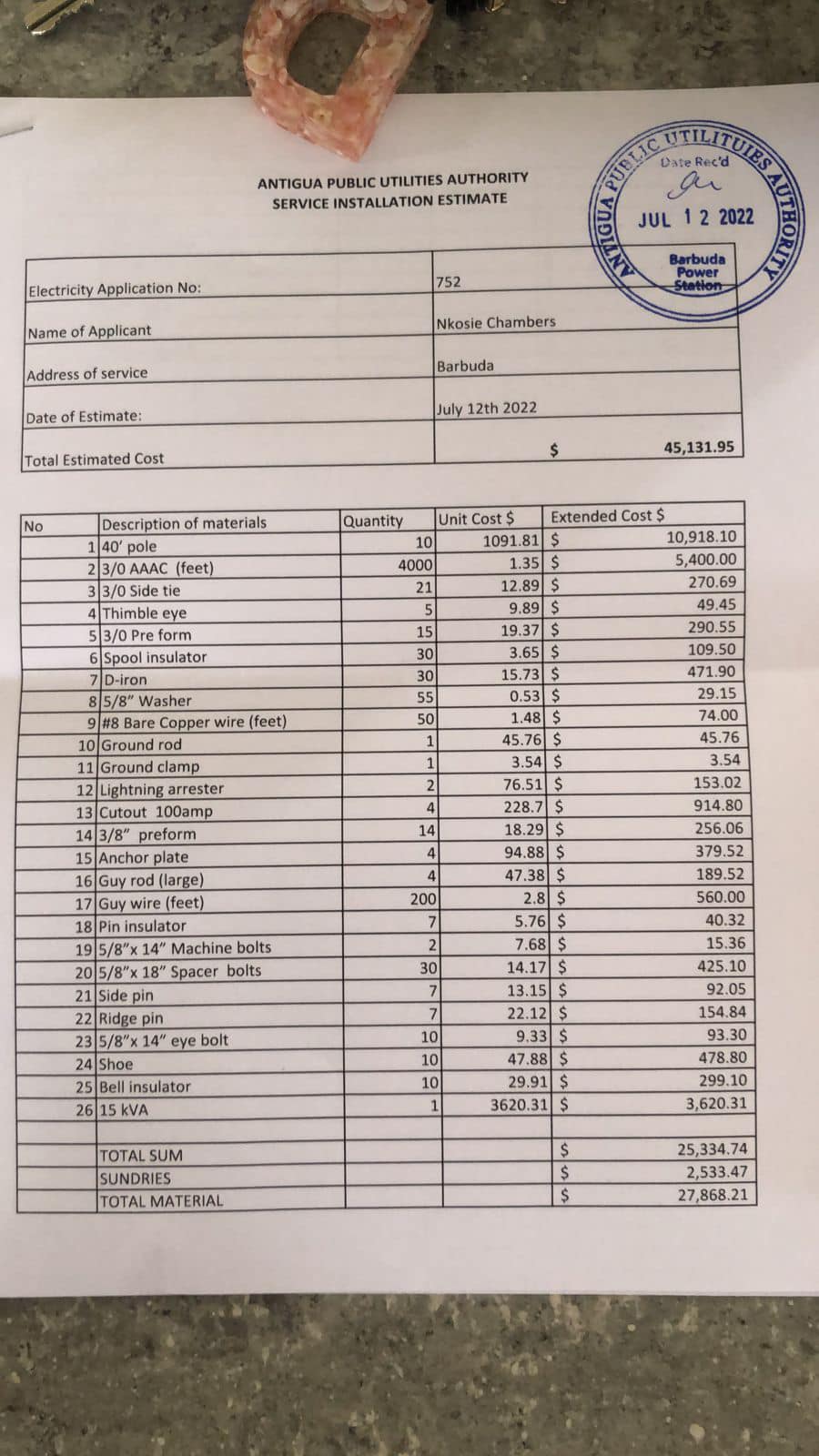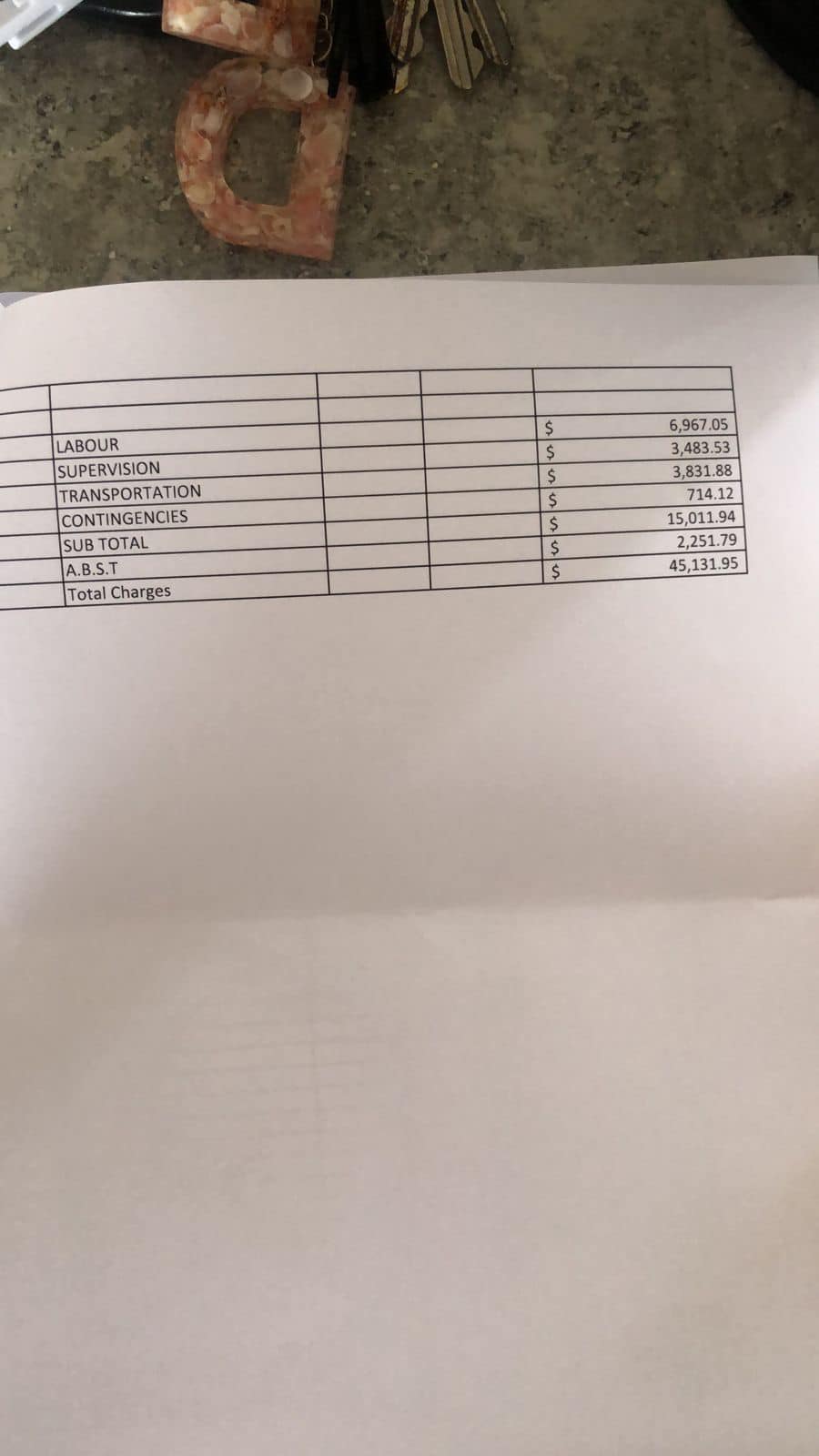 CLICK HERE TO JOIN OUR WHATSAPP GROUP