Antiguan First Officer Aaron Simon commands the inaugural Frontier flight from Orlando to VC Bird International.
97 passengers arrived in Antigua and Barbuda aboard Frontier Airlines' inaugural flight from Orlando.
The flight is especially historic as its co-pilot Aron Simon is Antiguan and Barbudan.
One of the flight attendants is also Antiguan and Barbudan.
Frontier Airlines will fly to the V.C. Bird International Airport every Saturday.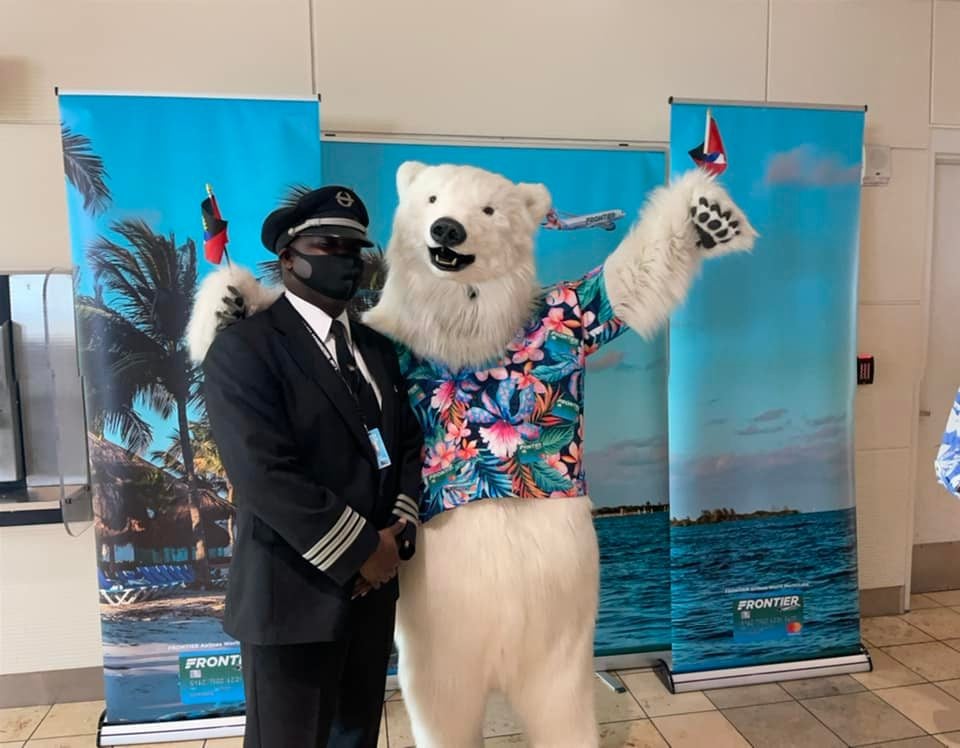 Support Antigua Newsroom from as little as $5 – it only takes a minute. If you can, please consider supporting us with a regular amount each month. Thank you.