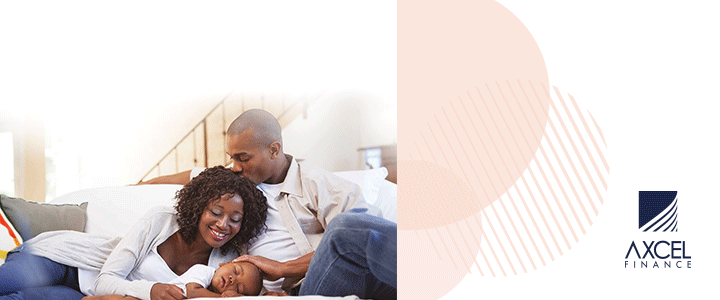 Antigua Sailing Week Race Manager, Jaime Torres runs through the runners and riders and the provisional class splits for the world-famous Antigua Sailing Week celebrating the 53rd edition of the bucket-list Caribbean regatta.
Racing starts on 30 April with the stand-alone Peters & May Round Antigua Race on Saturday 30 April. This year a shorter course has been introduced for boats with a lower CSA Rating, cunningly named the Almost Round Antigua Race. Five days of red-hot racing follow for Antigua Sailing Week with teams alternating between two race courses; Windward and Rendezvous. The on-the-water action is punctuated by the mid-regatta Reggae in the Park with chart-topper Romain Virgo, followed by all the fun you can handle on Pigeon Point Beach for Lay Day.
"It's been three years – way too long!" commented Race Manager Jaime Torres. "The weather is here, the sailors are here, we have great racing boats, it's going to be incredible! We are expecting typical conditions of 15-20 knots, partly cloudy with up to three metres of sea state. The class splits have evolved in an organic and thoughtful way. Not only do we look at CSA Rating but also parameters such as Hull Factor. Also, through years of experience we know which boats like to race against each other. The purpose of the class splits is to offer close racing and that is not achieved simply by using CSA Rating."
START BOAT A – Neil Andrew (RO)
CSA Racing 1 & 2
CSA Racing 1 & 2 has always been reserved for the largest high performance race boats at Antigua Sailing Week, and this year they will have a full-on combined start. Two Volvo race boats will be surfing around the race track. The all-Lithuanian VO65 Ambersail will have a crunch-match with Volvo 70 Ocean Breeze, chartered to Steve Travis from the Seattle Yacht Club. Fast40+ Tschuss skippered by Johnny Mordaunt and Jean Yves Thomas' IC52 Mahana will be evenly matched in CSA Racing 2. Tschuss may be the smallest, but she is ridiculously fast for her size. It is great to see the brand-new design Mahana at the regatta, a luxurious cruising boat with an all-out race boat deck layout. The cool thing is that Mahana has been enjoying cruising through the Caribbean before coming to her first regatta at Antigua Sailing Week.
American Gunboat 68 Tosca, co-skippered by Ken Howery and Alex Thomson will be taking part in its debut inshore regatta. Tosca will start with CSA Racing 1 & 2, giving the excitement of close racing for the first beat, then race a course, tailored as much as possible to the team's wishes. Tosca is an incredible machine which has a downwind top speed of close to 40 knots.
CSA Racing 3
The high-performance Swans will race together with Peter Anthony's Antiguan Farr 65 Spirit of Juno and British Lombard 46 Pata Negra. Shahid Hamid's British Swan 58 OMII makes its debut. Two Swan 601s will be racing with identical CSA Ratings, Adrian Lee's Irish Lee Overlay Partners II is the reigning CSA Racing 3 champion and will be up against Hein D'Haene's French team on Lorina. The wild card, so to speak, is the British Lombard 46 Pata Negra, skippered by Jonathon Pudney. Pata Negra has the shortest waterline length in the class but has been very successful in the Caribbean and has been very competitive against bigger boats.
CSA Racing 4
Most of the boats in this class have been racing against each other all season, winning class at a number of regattas. Peter Lewis' Bajan J/121 Whistler, Peter Corr's Blitz from St Thomas, and local Antiguan boats, Pamela Baldwin's J/122 Liquid, Chris Body's J/122 El Ocaso and Bernie Evan Wong's RP37 Taz. Competing at their first regatta for 2022 is Sir Richard Matthew's ST37 Holding Pattern. The J/121 Wings is in superb condition and is chartered to Andrew McIrvine with a British team of long-time friends. All of these boats sail to a very high level, have similar length and hull factors, and in terms of competitive edge, this could be a class to watch.
CSA Racing 5
A variety of designs, mainly charter boats will be racing in CSA 4, which will be a highly competitive class. Ross Applebey's British Swan 48 Scarlet Oyster has a crew from the Guernsey Yacht Club competing at their fourth regatta with the boat. The team have won their class and been runner-up on two occasions. Scarlet Oyster will be a central character for another chapter of close racing with Carlo Falcone's Antiguan Caccia a la Volpe, and Andy Middleton's British First 47.7 EH01. Well-known competitors returning this year include two British First 40s; Susan Glenny's Olympic Tigress and Optimus Prime, this year skippered by David Latham. The Canadian Salona 45 Panacea X will be skippered by Katy Campbell with a majority female crew. Mike Pickering's Escapado and Patrick Halloran's Caipirinha are set for a First 40.7 match up. The lowest CSA Rating for the class has the longest waterline length; Sebastian Gylling's Finnish Swan 51 Eira will be hoping for the top end of the wind forecast to suit the classic Frers design.
CSA Pogo 12.50
Historically, designs like the Pogo 12.50 have not fared well against different designs with a similar CSA Rating. This year three Pogo 12.50s, all with British crews will form a new class and the intention is to attract more 12.50s and Class40s for future regattas. CSA Pogo 12.50 may have a combined start with another class, giving the thrill of a busy start line, followed by their own course that lets them shine "setting the 'shute and go!"
CSA Sportsboat
There will be an interesting mix of six fast planing boats with three, or possibly four, windward leeward races per day. CSA Sportsboat has a lot of young crew from the National Sailing Academy (NSA), plus some highly experienced skippers. Jonty Layfield (Lord Nelson Trophy winner) will be racing 1720 Sleeper Scrounger. Jules Mitchell will skipper a young Antiguan team racing 2019 class winner 1720 NSA Spirit. Both 1720s are from the National Sailing Academy in Falmouth. Ashley Rhodes will be racing with a hot Antiguan team on Melges 24 Whiplash. The 24ft Surprise Archambault GFA Caraïbes – La Morrigane, which is the only symmetrical boat in the class, will be making its Antigua Sailing Week debut. Skippered by Tristan Marmousez, the well-drilled young crew hail from Martinique. New to Antigua Sailing Week will be the Dehler 30 One Design Flying Nemo, skippered by the highly experienced Patrick Bernier from Saint Barth. Rocco Falcone, with another young Antiguan team, is racing the 34ft one-off Scia. Scia was sailed solo across the Atlantic by Dan Lenard without the help of GPS, autopilot, or engine. Dan navigated "by sight, stars and sun alone".
| | | | | | |
| --- | --- | --- | --- | --- | --- |
| | | | | | |
| | | | | | |
| --- | --- | --- | --- | --- | --- |
| | GFA Caraïbes – La Morrigane in the new CSA Sportsboat class | | | Pogo 12.50 Hermes chartered by Alistair Langhorne from the Itchenor Sailing Club, UK © Tim Wright/Photoaction.com | |
Jules Mitchell will skipper a young Antiguan team racing 2019 class winner 1720 NSA Spirit © Paul Wyeth/

pwpictures.com
START BOAT B – Irene MacNeill (RO)
CSA Bareboat
 Antigua Sailing Week sponsor, Dream Yacht Charter has experienced high demand for bareboats with 29 teams entered across four classes, including the one-design CSA Bareboat 2, with all teams racing identical Dufour 460s. Over half the teams in CSA Bareboat come from KH+P Yachtcharter based in Stuttgart Germany. The Bareboat family will all be based in Nelson's Dockyard providing a wonderful party atmosphere after racing. Teams come from at least seven different countries including, Brazil, Germany, Great Britain, Ireland, Spain Switzerland, and the United States.
CSA Performance Cruising
 This is a new class and the response has been phenomenal. Eleven boats, all of different designs, ranging from 35-52ft will duke it out. CSA Performance Cruising is for teams who wanted to get out of CSA Racing classes, but still race on testing courses. Lord Nelson Trophy winner, Sir Hugh Bailey will be racing his Antiguan Farr 45 Rebel. Racing under jib and main, this fast yacht is the scratch boat. Cannon and Harvey's Dufour 455 KHS&S Contractors is a proven winner in CSA Bareboat, but have flipped into the class. CSA Performance Cruising has teams from all over the world; Antigua, Curaçao, Great Britain, Guadeloupe, Ireland, Italy, Tortola BVI, and the United States.
CSA Double Handed
"There are only two boats racing double handed this year, but we are talking with all the teams and the intention is to give the class their own start and a style of course that meets their expectations. We hope to see short-handed racing grow at Antigua Sailing Week. The biggest boat at 52ft is David Hobbs' Pleione vs the smallest, Nicholas Mcghee's Ranger 33 Java Jive," commented Jaime Torres.
CSA Club Class
Ten boats will race in Club Class, designed for teams who love the on-the-water action, but take the fun ashore more seriously! Regatta legend Sandy Mair has moved into the class, racing his Antiguan First 35 Cricket. Club Class is an eclectic mix of boat designs with sailors from all over the world; Antigua, Canada, Denmark, England, Scotland, and the United States. Ian Galbraith's Oyster 53 Jigsaw is the archetypal Club Class entry. Jigsaw is always one of the first boats to enter Antigua Sailing Week and the first team on the dance floor. Jigsaw is no slouch on the race course either; the team will be defending their Club Class win from 2019.
Advertise with the mоѕt vіѕіtеd nеwѕ ѕіtе іn Antigua!
We offer fully customizable and flexible digital marketing packages.
Contact us at [email protected]