The leader of the main opposition, United Progressive Party (UPP), Harold Lovell, is urging the population to reject a new government policy which details the conditions of use of lands in Antigua and Barbuda under a new Special Economic Zone (SEZ).

"I get very suspicious when these things surface just before an election because it makes me believe that they are selling the country out because they are looking for some sort of support. But this is bad news for Antigua and Barbuda, this is just another way in which they are showing they have no economic plan," Lovell said.
The SEZ document, titled The Western Imperial Special Economic Zone (Millennia-Montaigne Developments (Antigua) Limited) License Order, 2021 has been signed off by Prime Minister Gaston Browne.

The lands are in excess of 500 acres.

The license also details that WISEZ shall be free of all taxes levied in Antigua and Barbuda including corporate tax, personal income tax, import and export taxes for both personal and commercial activities, value added tax, sales tax, capital gains tax, sales and operation and development taxes and duties and taxes on inheritances and gifts.
The Zone Management Committee will grant permission to hire a foreign workforce. There are no visa restrictions which enables work permit applications of up to five years to be approved within 14 days for employees in the Zone.

Lovell, who is a former finance minister, said the SEZ is in conflict with the laws of the island, including the environmental laws.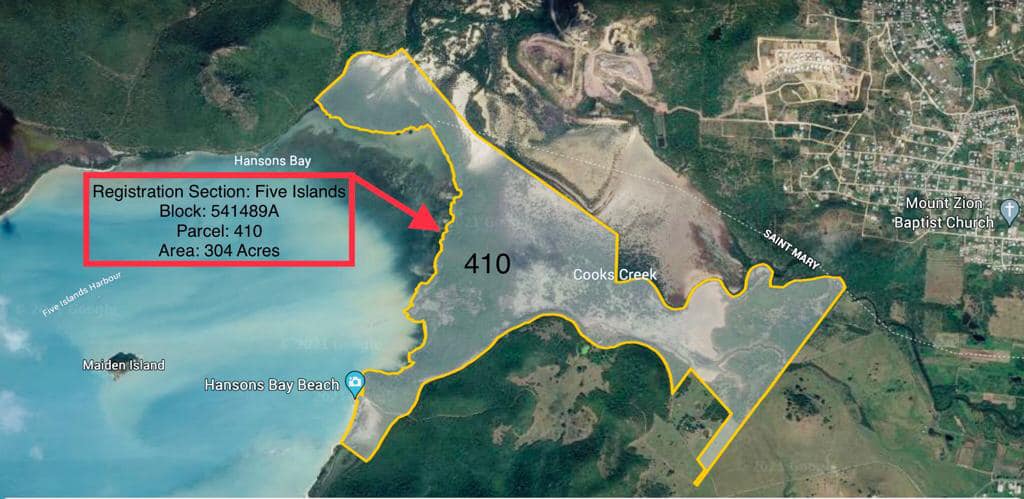 "It is in conflict with the local planning laws, it is in conflict with the Fisheries Act, it is in conflict with the Customs Act and it plays havoc with the existing laws that we have here in Antigua and Barbuda," he said on Observer Radio, adding that the project is of no benefit to residents.

"There is nothing in there for Antigua and Barbuda. We get no taxes, no jobs are guaranteed. In fact the agreement states very clearly that they have the right to bring in foreign labour…so no taxes, no employment and they are free to have their own environmental laws…to run parallel with the local laws we have on our books."

"I am no sure who was drinking or what when this agreement was signed, but this should be rejected by the people of Antigua and Barbuda. It is not in the interest of Antigua and Barbuda," Lovell added.
According to the document that has been circulated here for discussion, any commercial and industrial entity is allowed to sell products, services and machines to the domestic market.
It said sales to the domestic market from the Zone will be considered as imports into Antigua and Barbuda.
Support Antigua Newsroom from as little as $5 – it only takes a minute. If you can, please consider supporting us with a regular amount each month. Thank you.