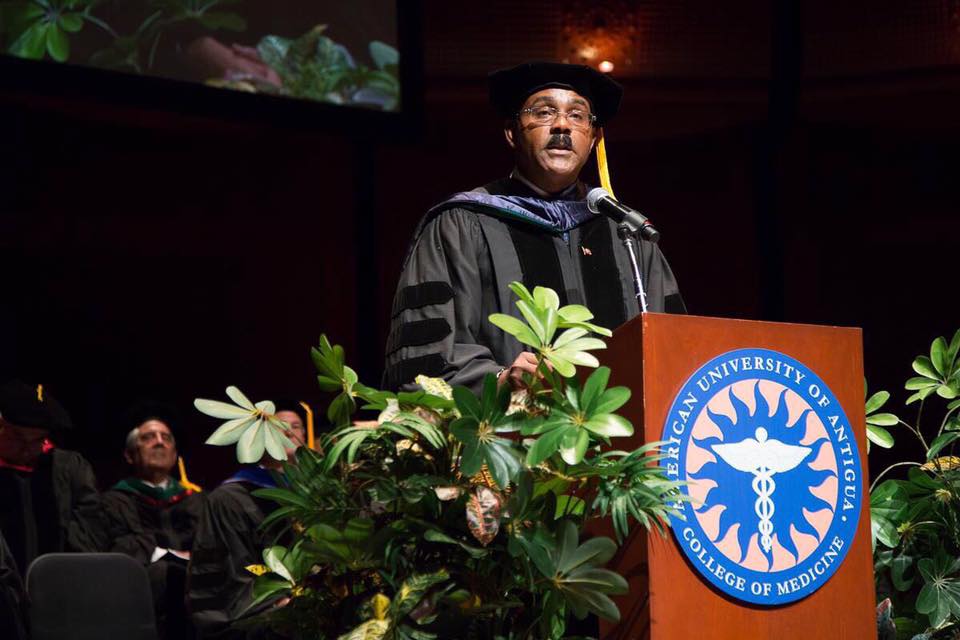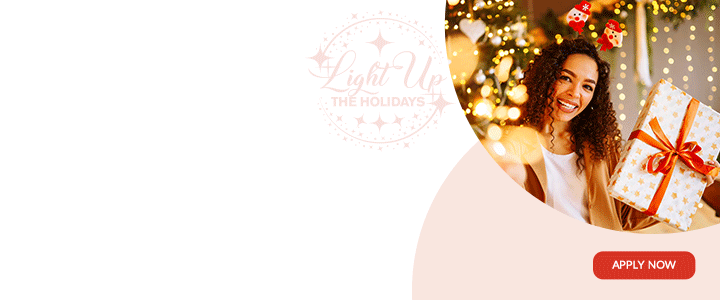 The Antigua and Barbuda government says it stands ready to assist Dominica "by providing certain incentives" that would make the island attractive to Ross University as the debate continues over the decision of the US-owned tertiary education institution to re-locate to Barbados.

In a statement, Prime Minister Gaston Browne, who said he has been made aware of the situation by "way of the public media" said Antigua and Barbuda recognizes the "monumental role played by Ross University in the economy of Dominica; a move away from our neighbour would impact, even in the short- term, employment, foreign exchange earnings, and air arrivals".
Browne said for these reasons his administration "stands ready to assist by providing certain incentives that would enable the hurricane-ravished Dominican territory to remain attractive to Ross University".

He said these would include lower or even to eliminate transit taxes that those students are now required to pay, foregoing revenue that Antigua might have collected in helping to resolve in part, the challenge of airline connections for Ross University students heading to Dominica from the United Kingdom, the United States, Canada, and from any airport requiring transit into Antigua.

Earlier this week, the Dominica government said it had informed the Ross University School of Medicine  that it could have resumed its operations on the hurricane struck island even before the start of the January semester in 2019,  a senior government diplomat has said.
Dominica's ambassador to the United States and the Organisation of American States (OAS), Vince Henderson, speaking on a radio programme on Tuesday night, read from a three-page letter Prime Minister Roosevelt Skerrit had sent to the university in July indicating that plans were advanced for the resumption of classes in Portsmouth, north of here.

"It is my fervent hope that all things considered there will be a much earlier re-opening of the campus that has been indicated in your earlier communication and during your visit in April 2018," Skerrit wrote in the July 9 letter to the Adtalem Global Education president and chief executive officer at Ross University,  Lisa Wardell.

"I wish to assure you that all the arrangements we discussed for the accreditation for Ross by the Medical Board have been acted upon to meet the desired expectation," Skerrit is reported to have written, telling the university officials to "please accept my warmest regard as we work together for the recommencement of full operation in terms of the Picard campus of Ross.

"I am prepared to meet with you soonest to discuss our continuing partnership," he wrote.

On Tuesday, Barbados Prime Minister Mia Mottley denied there was anything underhanded by her administration into accepting the Ross University School of Medicine's move to the island.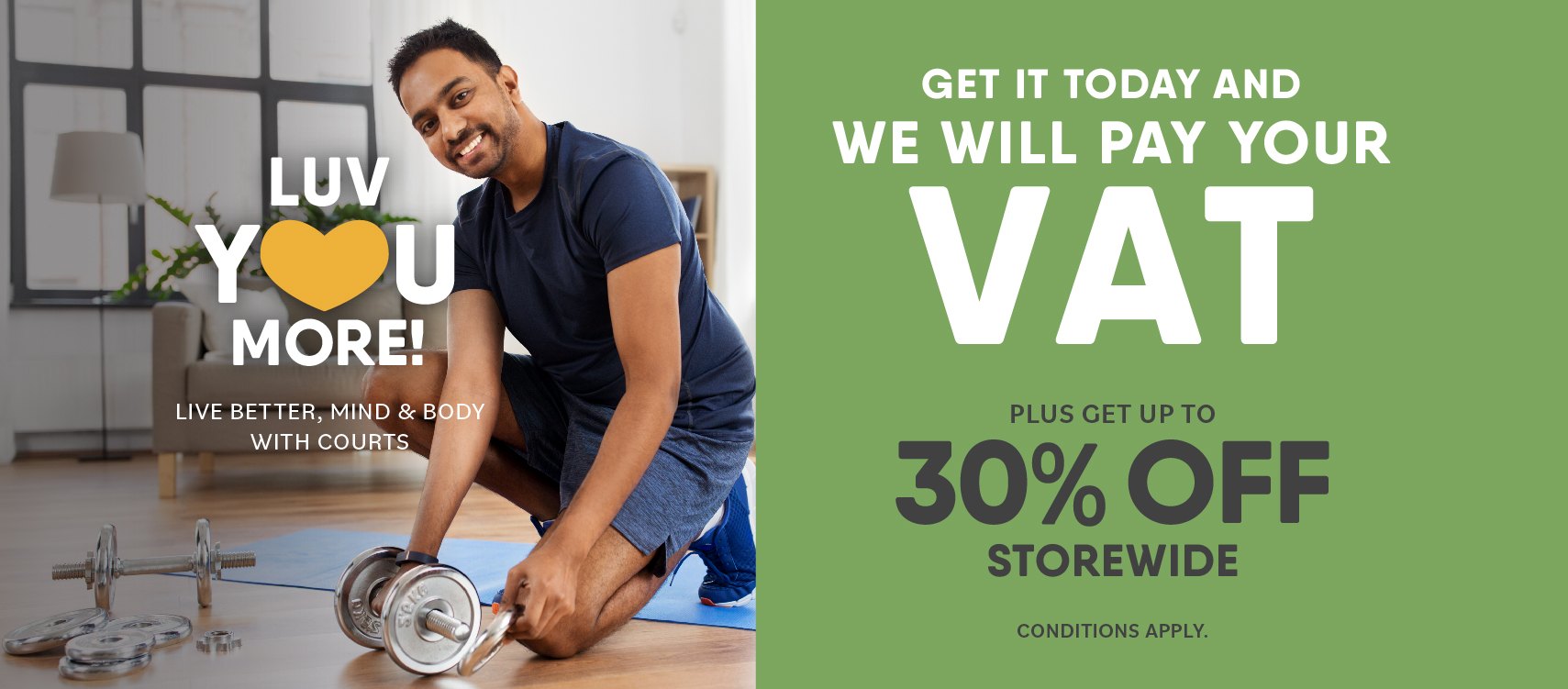 "Barbados came into the picture, only when, for Ross University, returning to Dominica for the start of the January semester in 2019, was not an option. This is not and has never been a case of poaching or enticing anyone away from Dominica," she said in a statement on Tuesday.
Last Friday, Prime Minister Skerrit announced Ross University, which had been forced to relocate its operations to St Kitts and the state of Tennessee in the United States following the passage of Hurricane Maria last September, would be leaving the Eastern Caribbean nation after 40 years. Hours later, Mottley and Wardell held a press conference in Bridgetown indicating that Barbados would be the new home of the American university by January 5, 2018.

In her statement, Mottley said while she could not speak for or on behalf of Ross, "the hands of the Barbados Government are clean in this matter".
Outlining how Ross ended up in Barbados, she said the government was first approached on this matter on May 31, a week after her Barbados Labour Party's landslide election victory.

"In our first conference call the following day on June 1, I sought to have a number of matters clarified. My first response was to enquire of the state of recovery and rehabilitation in Dominica and whether there was anything sister islands in the Caribbean, like Barbados, could do to fast track the process of rehabilitation in Dominica," Mottley said.
In his statement, Prime Minister Browne said that Antigua and Barbuda accepts that "whereas no injury was intended by the other CARICOM country whose Government agreed to accept Ross University, the negative impact on Dominica nonetheless, should Ross University not return, will be monumental.

"There is every responsibility owed by Ross University to engage in a win-win outcome by maintaining operations in Dominica, while expanding and diversifying its market operations to an additional CARICOM state," Browne said, adding that the member states of CARICOM "must also act to lessen the negative impact on our neighbour, to whatever extent governments find possible, primarily because these circumstances had their origin in a natural disaster".
Browne said that Antigua and Barbuda knows the pain which the workers and other breadwinners in Dominica will feel because of the planned departure of the Ross University, "a very significant player in economic terms for the multiple Dominican businesses which offer goods and services to the university's thousands of students, faculty and staff.
"An economic downturn in Dominica coupled with the freedom of movement—resulting from the single economic space that is the OECS—cannot be helpful to the cause of regional integration. Antigua and Barbuda will do its part to assist the neighbour whose citizens continue in large numbers to make Antigua their home," he said.
The Prime Minister said that Antigua and Barbuda has never shirked its responsibility to extend assistance to the people and Government of Dominica in times of distress, adding "now more than ever, Dominica will require our helping hand".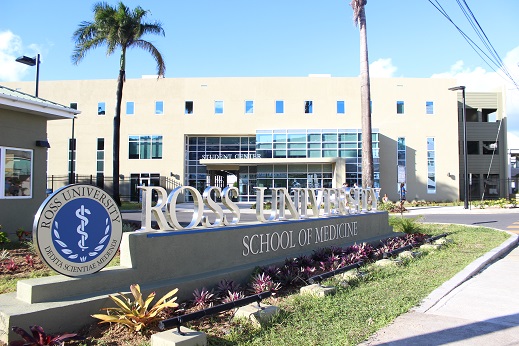 Advertise with the mоѕt vіѕіtеd nеwѕ ѕіtе іn Antigua!
We offer fully customizable and flexible digital marketing packages. Your content is delivered instantly to thousands of users in Antigua and abroad!
Contact us at [email protected]