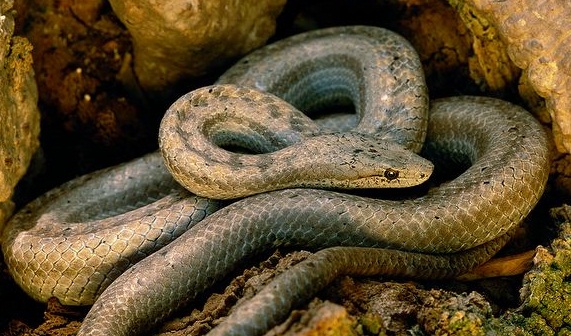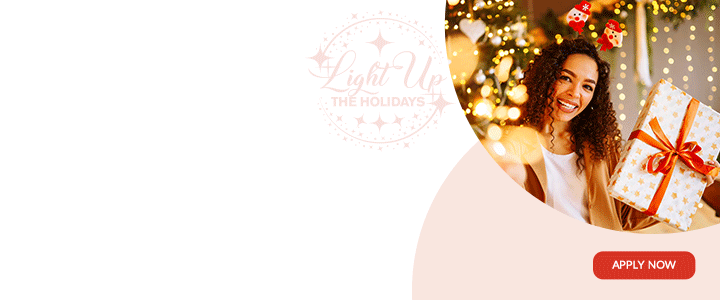 New research reveals the most common dream in every country around the world, and interestingly it shows that Antigua & Barbuda officially dreams about 'snakes' the most.

Secret Linen Store used Google search data to find out what the most commonly searched-for dream meaning was in over 180 countries across over 390 dream subjects. As dreams are often our worries or deepest thoughts emerging, a few eventful years have clearly led to more active minds during sleep, resulting in people turning to Google to find out the meaning behind their dreams.
The world is dreaming about dogs the most with it topping the list of 19 countries
Snakes, cats, fish and mice also make up the most commonly dreamt about animals
Antigua & Barbuda's most common dream is about snakes, this is the 3rd most common dream globally
WHAT THE WORLD DREAMS ABOUT THE MOST, ACCORDING TO GOOGLE DATA 

New research by Secret Linen Store has used Google search data to reveal what people are dreaming about most often around the world
Dreaming about dogs is the most common, followed by dreams involving being pregnant, and snakes
Dreaming about snake is the most common in Antigua & Barbuda, while Americans are found to regularly be cheating, or being cheated on, during their dreams
Luxury bedding retailer, Secret Linen Store, has revealed that dogs are what the world dreams about the most at night, following analysis of the types of dreams 185 different countries are regularly Googling.

Be it dreams about falling, bumping into a dreaded ex, or losing teeth, dreaming is something the whole world has in common, and many of us turn to Google for answers on the meaning behind our dreams.
To find out whether these dreams vary depending on the country you live in, researchers at Secret Linen Store used a list of over 390 common dream subjects to find which are being Googled the most worldwide. While our canine friends topped the list, more nightmarish visions of snakes, teeth falling out, and running into an ex-partner also made up the top ten.

The 15 Most Common Dreams In The World 


| | | |
| --- | --- | --- |
| | | No. of countries who dream of this the most |
| | | |
| | | |
| | | |
| | | |
| | | |
| | | |
| | | |
| | | |
| | | |
| | | |
| | | |
| | | |
| | | |
| | | |
| | | |
What Do The Most Common Dreams Mean? 

Ranking as the most common dream globally, dreams about our canine pals are often related to themes of loyalty and protection regarding our relationships. Perhaps it's whether someone is looking out for us, or is a threat to us – judged by how friendly the dog in the specific dream is.

However, residents of countries that include the UK, France and Switzerland bring things even closer to home than the family dog, as they're among the 18 countries that dream most frequently of being pregnant. Dreams about being pregnant are often linked with experiencing something new in your life, and hint that you are growing as a person.

Most common in African countries like South Africa and Rwanda, snakes take third place. Snakes slithering their way into our dreams are often associated with struggling to make a tricky decision, perhaps bringing to light something they need to confront in their waking life.
Interestingly, rounding off the top five were dreams involving cheating, which was on the mind of North & Central American dreamers, including those in the USA. While infidelity may not be front of mind when you wake, this dream is often perceived as the body's way of processing complex emotions about past events, so shouldn't always be taken literally.

Other animals that featured in the most common global dreams are cats, fish, mice and spiders. If, like in countries such as Poland and Bulgaria, cats are often appearing in your dreams, then it could mean that someone is deceiving you as cats are said to be associated with bad fortune and deception. Whereas if it's fish that are featuring in your night time adventures, then it may mean that you are moving towards a challenging or difficult situation.
If, like, Brazil your nightmares feature mice crawling over you, they could be a sign of feelings of inadequacy, but can also signify something positive – especially if you are catching the mouse. Spiders round off the animals in the top 15 dreams, with Austria and Germany frequently dreaming about the arachnids. Spider dreams embody a fear of something in your life that you feel is unavoidable, such as a meeting with your boss or seeing someone you are no longer friends with.

Relationship-related dreams are also quite common, with dreams about exes common in Mexico and Japan. If you're dreaming about an ex-partner, then it could be a sign of healing (if they are a recent breakup) with your subconscious trying to help you process your feelings and move on. If you're dreaming about an old flame, it could be a symbol of passion and that you're looking for more excitement in your life. If marriage features regularly in your dreams, like Greek and Kenyan residents, it's not necessarily a sign you want to be married, instead symbolising your commitment to something whether that's a new job, finding a new friendship, or taking on a new hobby.
Money makes the world go round, and it's certainly the case for Uganda and Nigeria, who searched for the meaning behind their money dreams the most. While very few of us who dream of money are rich when we wake up, dreaming about money is instead thought to be a symbol of self-confidence and our own self-worth. If you dream about money regularly, it could mean you're feeling rich in life.

Other top dreams are teeth falling out, driving and gardening. Dreaming about teeth falling out may denote feelings of self-doubt, frustration, or fear, and this particular dream was most common for residents of New Zealand and Samoa. If like residents of Ethiopia, driving is featuring regularly in your dreams, it's thought to signify how in control of your life you feel and how close you are to your goals.
Finally, if pottering in the garden is a regular dream, the meaning behind it can vary depending on the state of the garden. If your dream-garden is overgrown with weeds taking over, it could indicate that you feel you have neglected a part of your life and want to spend time getting it back into its place. Gardening is the most commonly searched-for dream meaning in countries like Turkey and Nepal.
What Each Continent Dreams About The Most
| | |
| --- | --- |
| | Most Searched for Dream Topic |
| | |
| | |
| | |
| | |
| | |
| | |
Molly Freshwater, Co-founder of Secret Linen Store commented: "As the last couple of years might have felt more nightmare-inducing than a calm backdrop for a good night's sleep, we were keen to see how this might have impacted what we're dreaming about around the world. It's interesting to see that dreams actually do differ depending on where you live, but also comforting to know you're not alone when it comes to dreaming about snakes or ex-partners. Whatever you regularly dream about, sleep is so important, and making sure your bed is as relaxing and comforting as possible will go a long way to making sure you're having good dreams rather than nightmares!"
To read the full research and see illustrative maps, visit: https://www.secretlinenstore.com/world-dream-map
– ENDS –
Methodology 
Worldwide search data analysed by Secret Linen Store in February 2022 using Google Keyword planner. Each country's most common dream was found using annual search data in each country for each dream type from a seed list of 392 common dream subjects. *Not all countries provided enough search data to be featured – only countries with enough data to analyse were included.
About Secret Linen Store 
Secret Linen Store is a luxury bedding retailer owned by sisters Molly and Harriet, who have a combined 30 years of experience in bedroom high street retail. Secret Linen Store provide beautiful bed linen and top-quality bedding at fair and honest price.  They love bedtimes, and sliding into top quality cotton or linen bedding is one of life's small pleasures, and they want you to get that same feeling they do, night after night.

Advertise with the mоѕt vіѕіtеd nеwѕ ѕіtе іn Antigua!
We offer fully customizable and flexible digital marketing packages.
Contact us at [email protected]