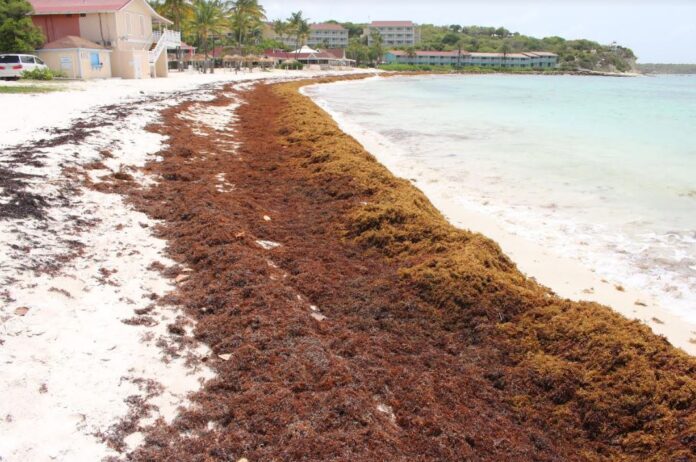 Antigua and Barbuda's annual fight to control the invasive sargassum seaweed has received a shot in the arm from the government of Japan.
The Japanese government is providing financing for the purchase of equipment to tackle the seaweed.
Prime Minister Gaston Browne and Japan's Ambassador to Trinidad and Tobago and the Eastern Caribbean, Tatsuo Hirayama, have signed an agreement in which US$2 million will become available to purchase the equipment.

During the virtual signing ceremony, Prime Minister Browne pointed to the strong bond that has existed between the governments of Japan and Antigua and Barbuda for many years.

This has resulted in partnerships in the country 's fisheries infrastructure which in turn has led to the increased harvest offish and production offish products.
Japan has also assisted Antigua and Barbuda with the purchase of a reverse osmosis plant valued at US$2 million, which is now being installed.

The Asian nation also came to the country's aid following the passage of Hurricane Irma.
Browne noted that tackling the seaweed annually has become a costly exercise. He disclosed that one contractor billed the government approximately$1 million to remove the seaweed from beaches.