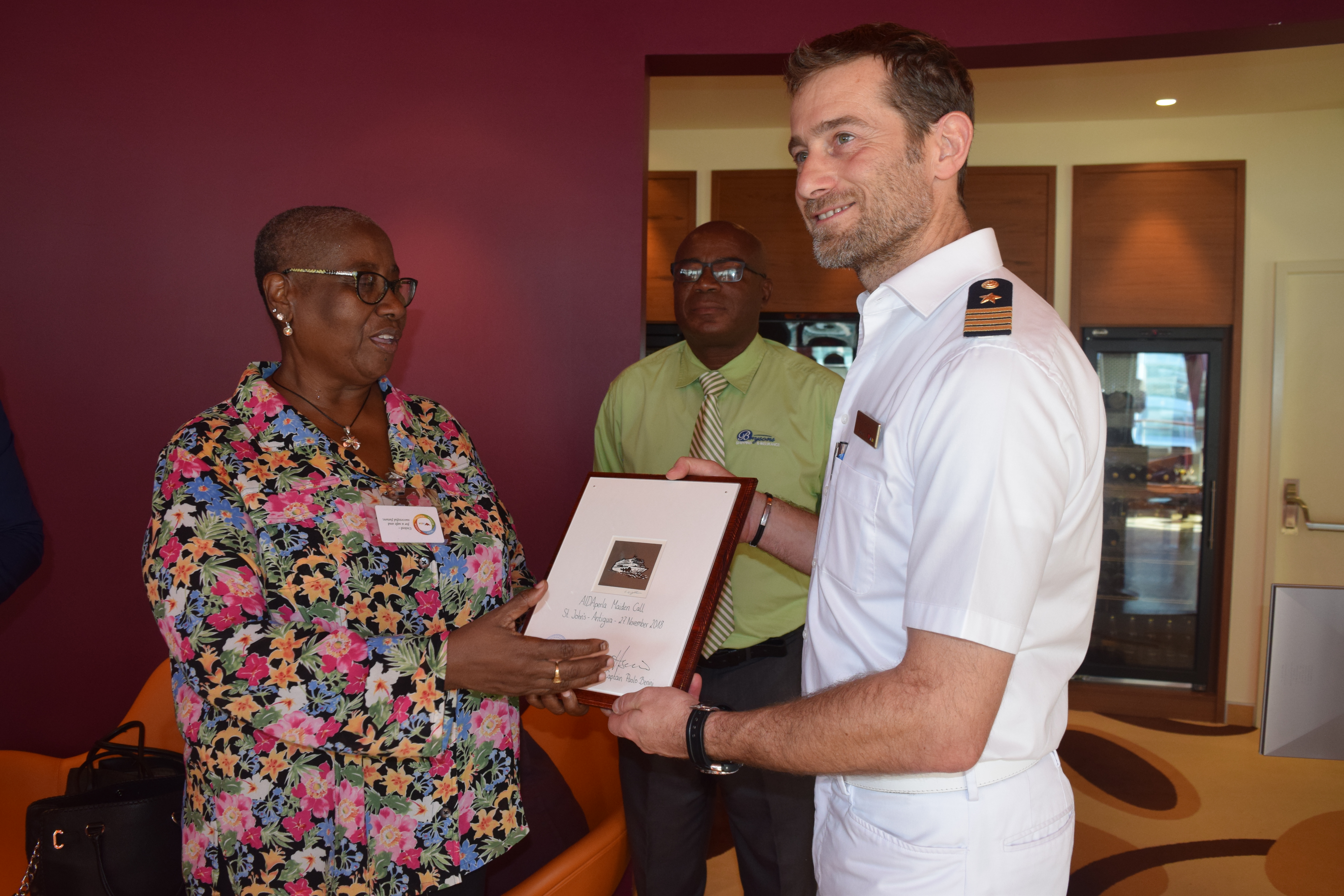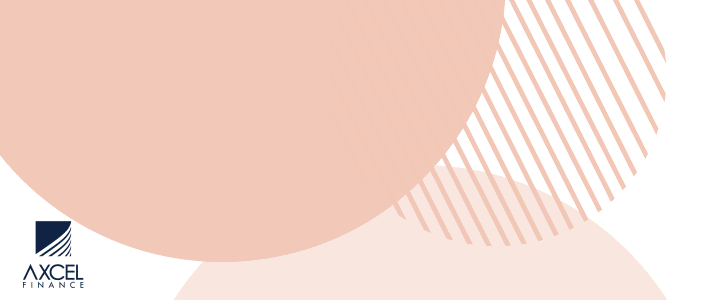 Aida Perla, the second of two AIDA Cruises vessels in the Hyperion-Class series; made its inaugural visit to Antigua and Barbuda yesterday (Tuesday).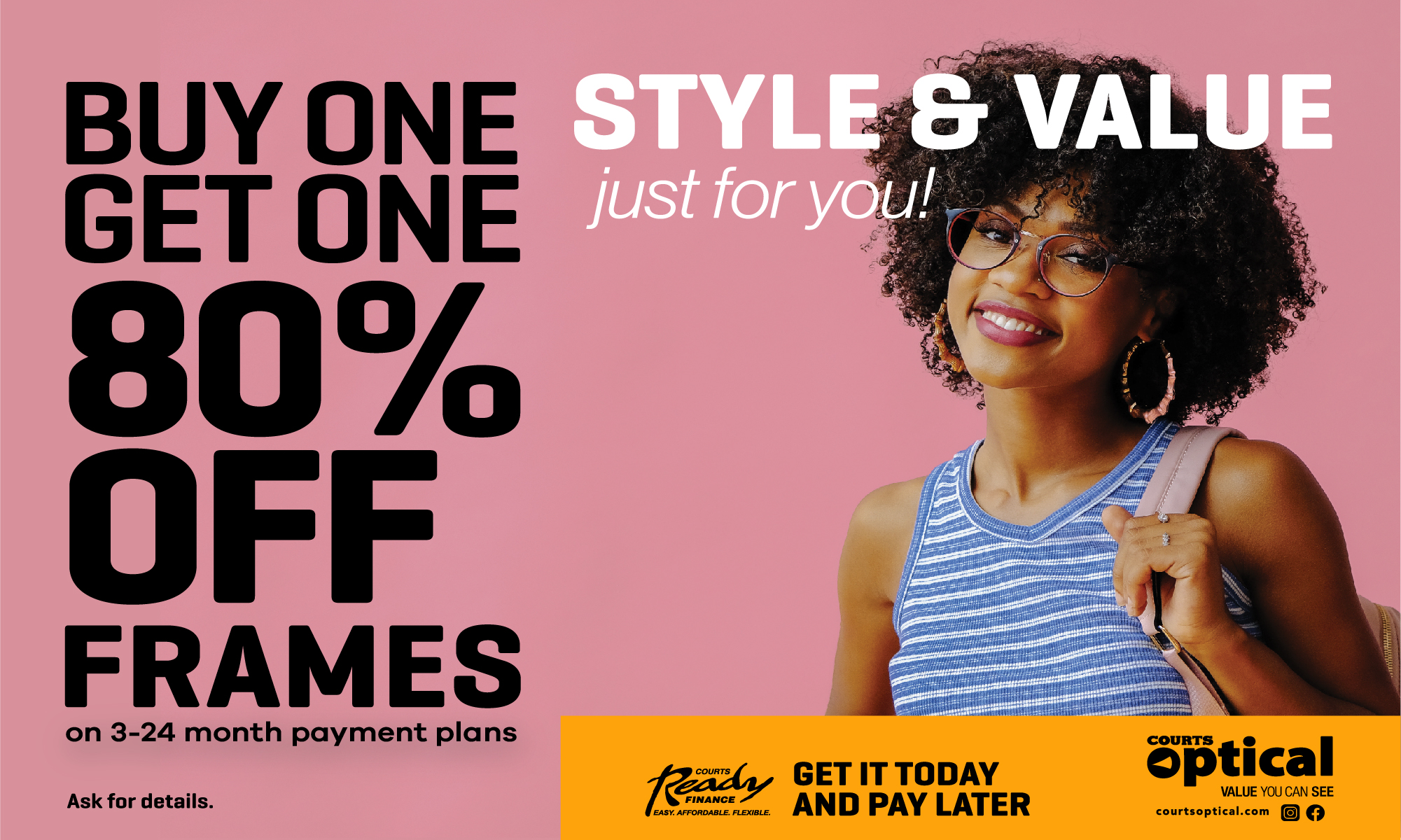 Antigua and Barbuda's Minister of State within the Ministry of Tourism and Investment, Senator Mary Claire Hurst, CEO of the Antigua and Barbuda Tourism Authority, Mr. Colin James alongside other tourism officials, welcomed the captain and crew of the vessel to Antigua and Barbuda during an inaugural plaque exchange ceremony on board.

In recognition of the importance of the arrival of such a vessel to Antigua and Barbuda Senator Mary Clair Hurst said "I am very humbled to be given the opportunity to welcome one of the newest and most modern cruise vessels of one of the most distinguished cruise lines on their inaugural arrival to commence the cruise season".

"This truly bodes well for Antigua and Barbuda; last year we celebrated a record-breaking year in cruise arrivals of over 800,000 cruise passengers and welcoming the Aida Perla plays a significant part in reaching another record-breaking goal in cruise arrivals as the vessel brought 3250 passengers on board".

CaptainPaolo Benini who says this isn't his first visit to the island, said Antigua and Barbuda is one of the most famous Caribbean destination in Europe and he hopes the passengers enjoy all that the destination has to offer during their short stay.
Captain Benini said he appreciates the hard work the tourism sector has been putting in to attract more cruise vessels and to the island. 

First launched in 2017, AIDA Perla currently operates 7-day Western Mediterranean round-trip cruises out of  Palma de Mallorca, Spain and 25 days one-way from Hamburg, Germany to La Romana, Dominican Republic.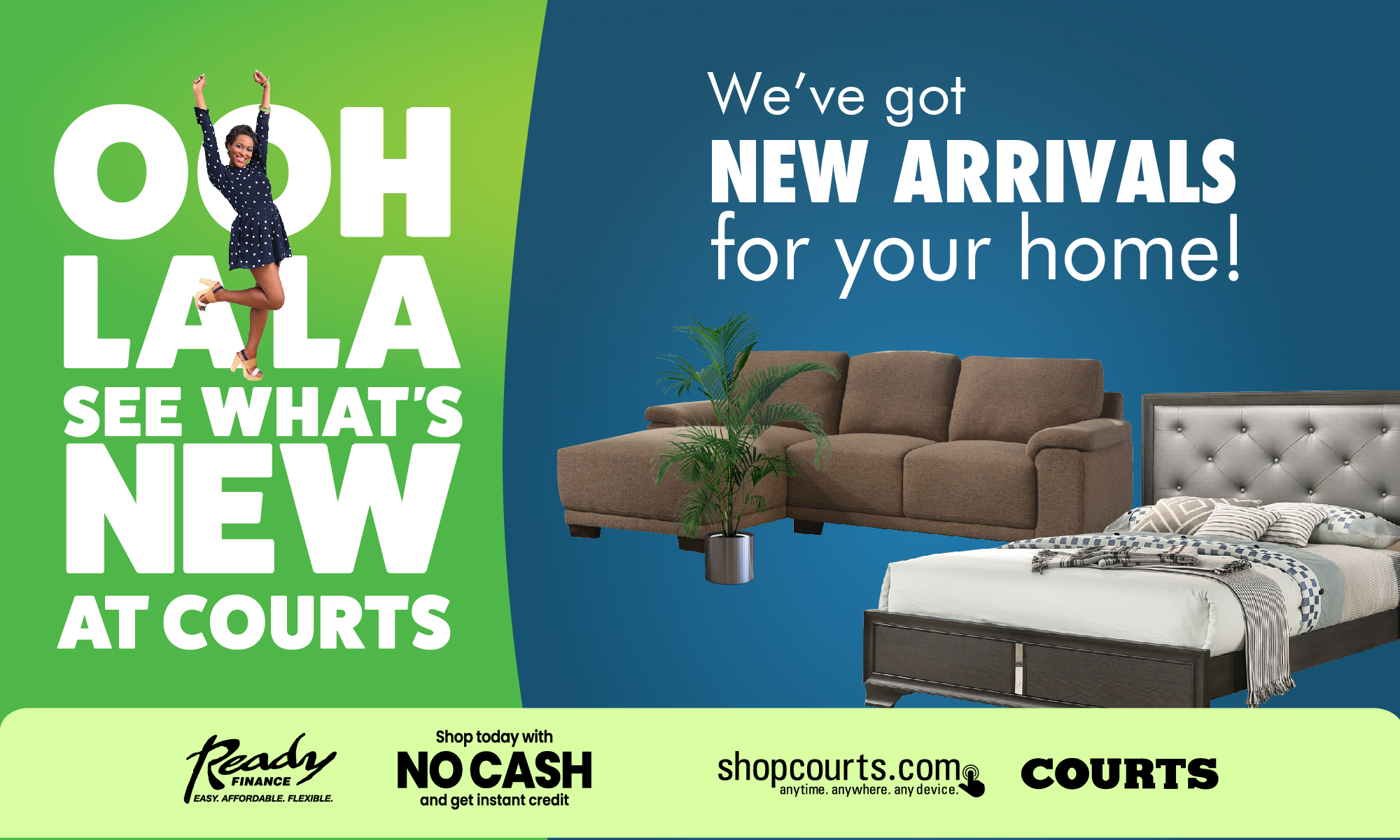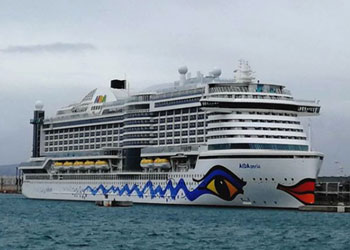 CLICK HERE TO JOIN OUR WHATSAPP GROUP