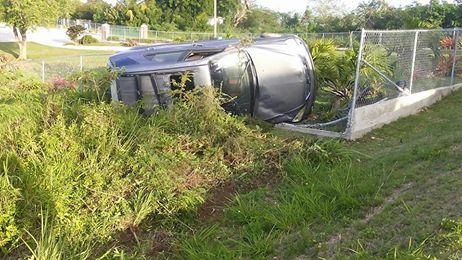 This car is badly damaged but the driver escaped major injuries after running off the All Saints main road.

The driver lost control and slammed into a church fence.
The driver was shaken and received attention from Emergency Medical Services.

Support Antigua Newsroom from as little as $5 – it only takes a minute. If you can, please consider supporting us with a regular amount each month. Thank you.