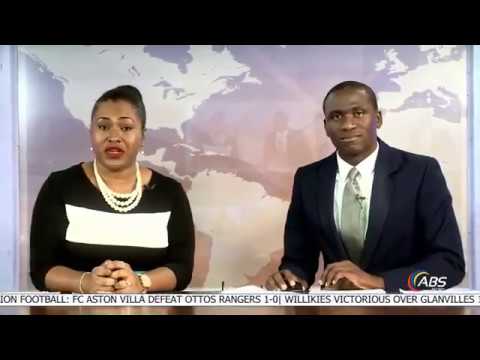 We still don't know what the joke was but it had ABS Evening News Anchor Terry Andrew in stitches.

Andrew started his laughing spell just as he began to present a news item involving the head of the Reparations Commission Dobrene O' Marde.

The story itself did not appear to be humorous, leading some to conclude that he found something in the story before very funny.

The newsman later apologised to listeners after his uncontrollable laughter. Here is how it all unfolded.

CLICK HERE TO JOIN OUR WHATSAPP GROUP