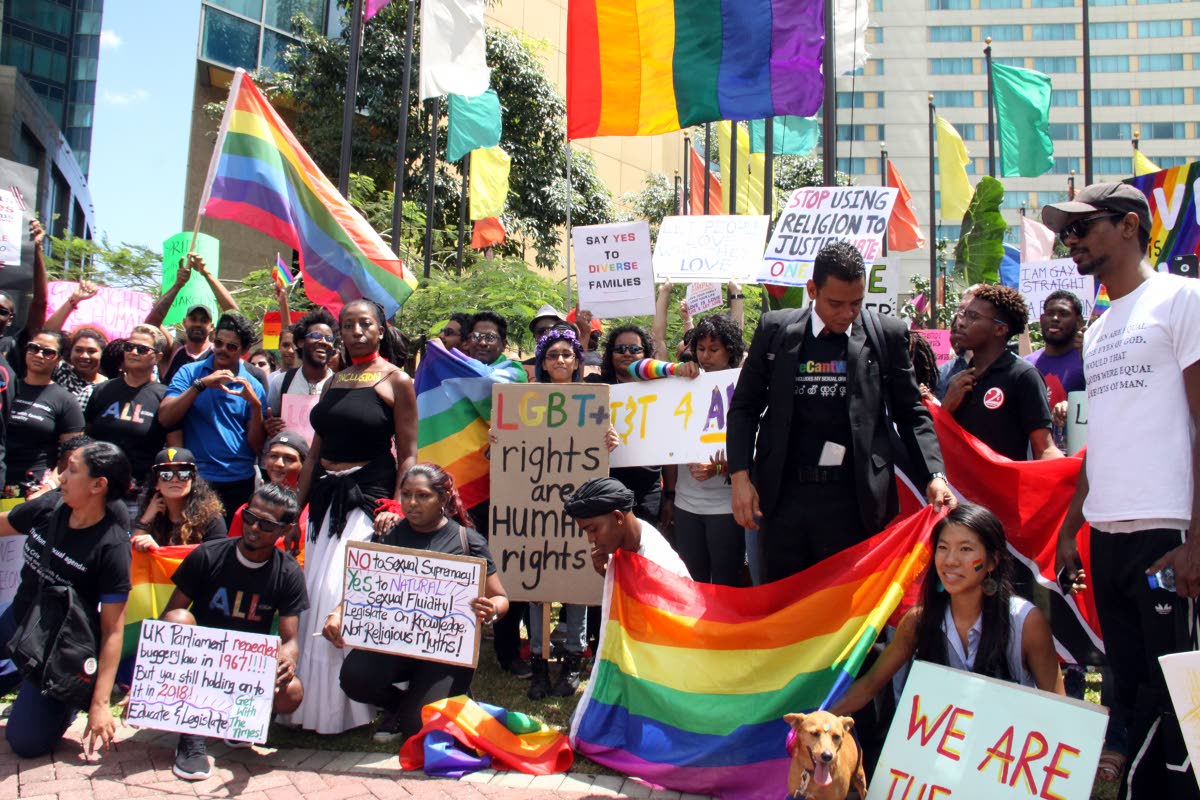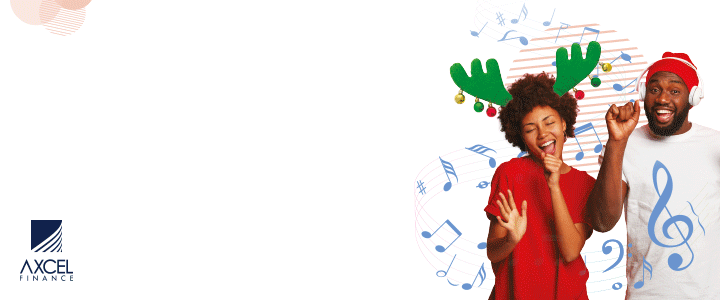 Rawlston Pompey

From the online Dictionary, the word 'Sodomitical' was availed the meaning; 'Sin of Sodomy or Sin of the flesh against nature.' Scripturally, this has been the 'Sin' that saw the fiery destruction of two Cities. Those cities were 'Sodom and Gomorrah.'  The inhabitants had provoked 'God' by their 'Homosexual Behaviors.' Forced to purify those Cities, 'He' knew that fire was the answer. Then 'He' said; 'Let there be Fire' and indeed, there was Fire.' It brought with it the 'Wrath of the Living God.' The earthly, unholy and unruly, felt its furnace-like effects.  Instantaneously, the spiritually reckless and 'Sodomitically Wild' were plunged into 'Fiery Hell.'
SCRIPTURAL LAW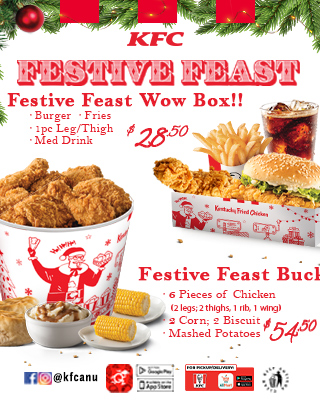 Though no demands of rights were made back then, today the world's populations continue to provoke 'God' into anger. They have harbored beliefs, contrary to 'Scriptural Law' and penalty prescribed for Sodomy.' They have been demanding 'Human and Constitutional Rights' to commit the abnormal act of 'Buggery.' These have not so been entrenched in any 'Constitution Orders,' neither of the 'OECS' nor 'Barbados.' Now, advocating for such rights has been a regional group called; 'Eastern Caribbean Alliance for Diversity and Equality (ECADE).'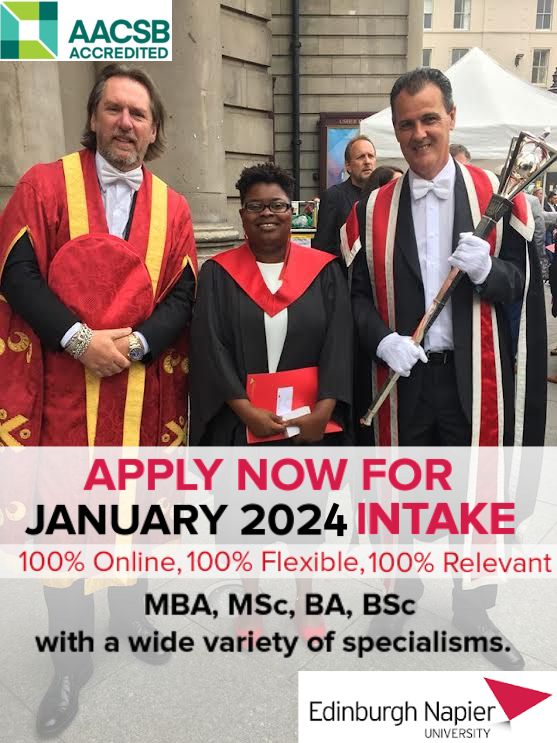 PERSPECTIVE
The subject matter, widely known as being contentious. It has often provoked societal outrage, sparked controversy and a firestorm of debates. While this may be so, this commentary is neither about; (a) 'Glorification: (b) …Condemnation; nor for (c) …Societal purification.' Neither is it intended to provoke angst in, or to offend the sensitivity of anyone. Moreover, it seeks not to invite the wrath of any person, be they 'Homosexuals and Lesbians.' Instead, it attempts to look at the subjects 'Homosexuality and Lesbianism' from the perspective of punishment duly prescribed by; (a) 'Scriptural Law; (b) Levitical Law; and (c) …Statute Law.' It also provides a historical perspective. Further, it looks at their plight of 'Homosexuals and Lesbians,' particularly how the overwhelming majority of members of Caribbean societies view these activities.

FORESEEABLE CONSEQUENCES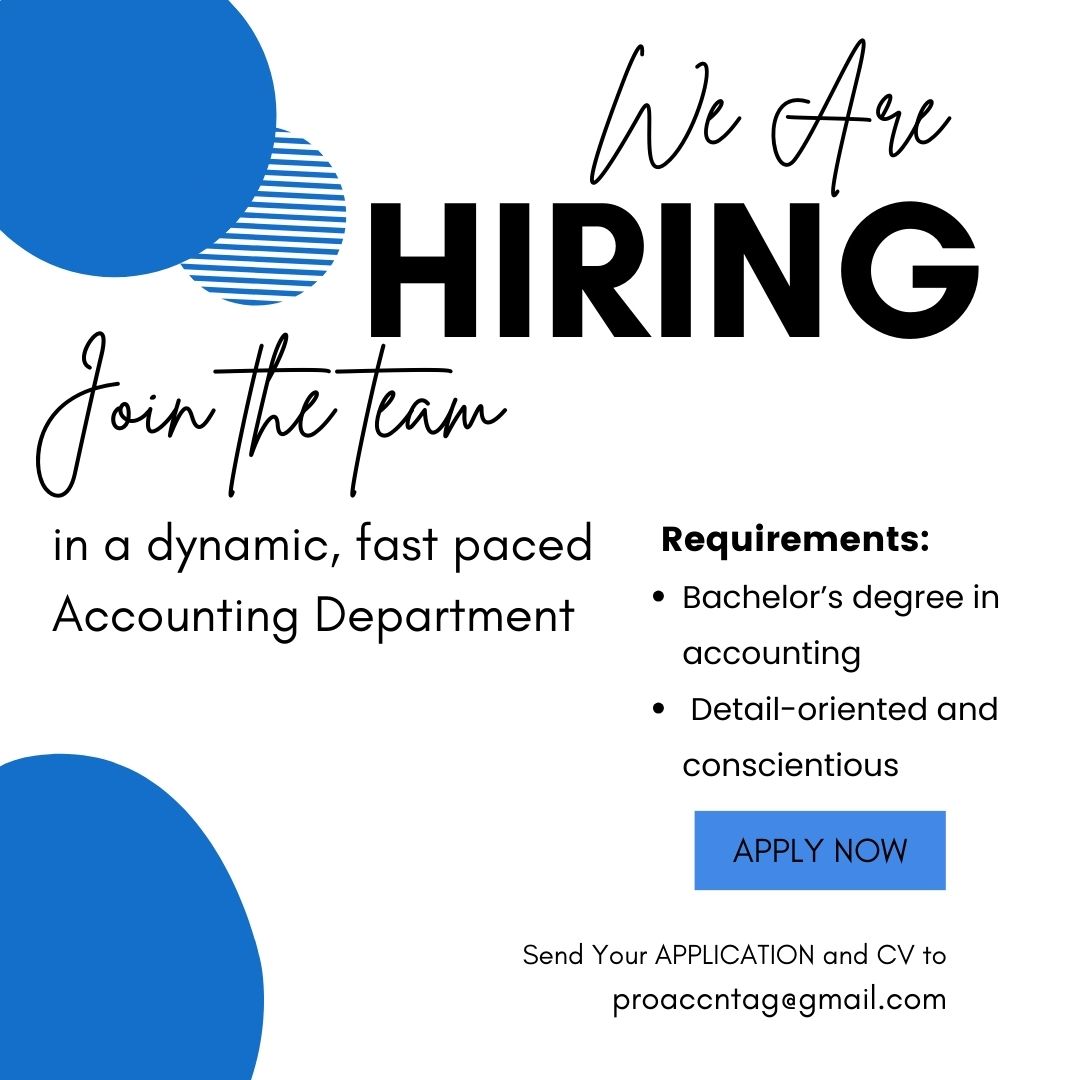 Still, others continue to advocate union in 'Same-Sex Marriages.' God has detested both.  Though 'God' has other means and ways of communication, advocates seemed to have ignored the fate of those two Cities. In spite of man's denominational affiliation, religious and doctrinal teachings, scriptural understanding of 'Obedience; Marriage and Sex,' man continues to pursue the flesh. In spite of 'Foreseeable Consequences,' that were often seen as bringing upon himself pain, peril and death. Ignoring these and venturing into anatomical orifices for sexual pleasures, man continues to position 'God' to 'Deliver Vengeance' without mercy.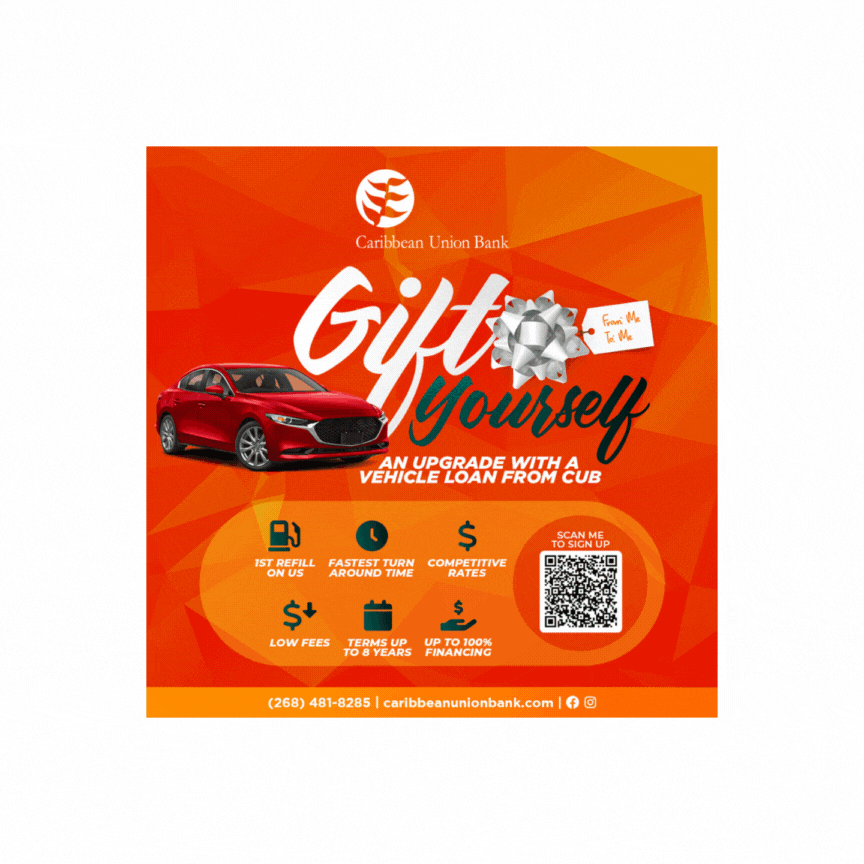 EARLY NOTICE

Seeking to capture the attention of regional Legislators, and as many persons with such dispositions has given long notice of the group's intention to file five legal challenges with the Judiciary. These may have been contained in what was described as 'remnants of draconian laws of our colonial past.' Having been dared by 'Legal Affairs Minister,' Steadroy 'Cutie' Benjamin' to mount 'Constitutional Challenges,' 'ECADE Executive Director Kenita Placide' provided a measured response. Through a 'Press Release, she indicated the offending issues as; (i) 'Buggery; and (ii) Indecency.' She also listed several jurisdictions within the 'Organization of Eastern Caribbean States (OECS), where the challenges will be made. These include; (i) 'Antigua and Barbuda; (ii) Grenada; (iii) St. Kitts and News; and St. Lucia; and Barbados;' [Observer: November 5, 2019]. As 'Buggery' was not considered a right to be enshrined in the 'Constitution Order' [1981], there appears to be no reasonable prospect of any successful constitutional challenge. The 'Directorate of ECADE' is yet to return.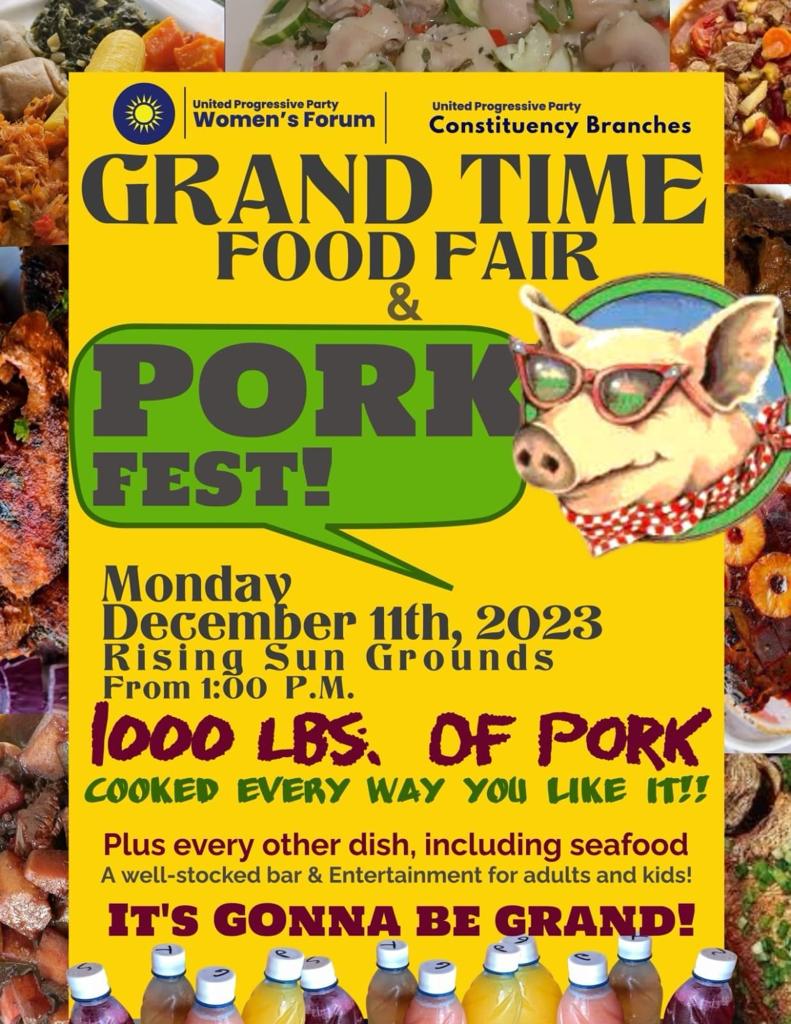 GOD'S CREATION AND GRACE
Apart from people that have not been psychologically convinced that they are part of 'God's Creation,' few may acknowledge the 'Scriptural Teachings' that 'God' has made man in 'His Image and Likeness' [NKJ: Genesis 1: 27]. Undoubtedly, 'God' knew what 'He' was doing when he made 'Adam and Eve.' He provided both with reproductive organs for specific purposes and a specific use. These organs were to be used only for reproduction. Somehow, they had been influenced to use their organs in a manner not pleasing to 'God,' and seemingly 'Spiritually fell from God's Grace.'  Not guided by endowed reason and conscience, they received sanctions for their disobedience and desires that were clearly not in accord with 'His' spiritual instructions.

TROUBLES AND STRUGGLES
In the case of 'LGBTQI' members acting outside the 'Realm of law and social norms, have exposed many to societal struggles. In some encounters with the rest of society. There have tragedies, as well as many have shared grief, while others endured excruciating pain and long suffering. Most were due to the offence of 'Buggery.'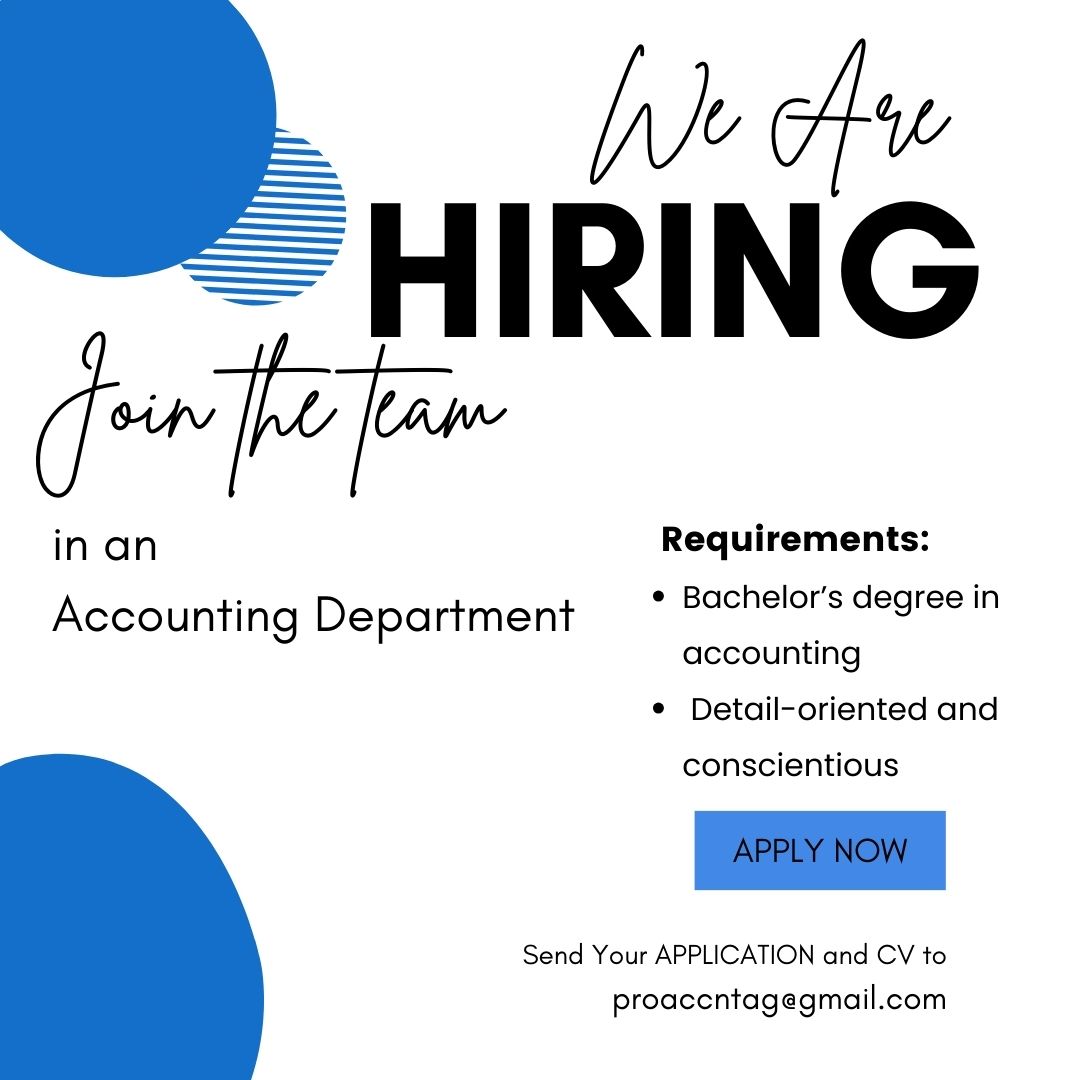 a derivative British Law.' While it may have brought participants 'Sexual Pleasures,' research has revealed that it has also brought, and continues to bring to the 'Sexual Minorities' continual 'Troubles and Struggles.' The legal interpretation states that 'Buggery' means; '…Sexual intercourse, as per anum by a male person with a male person or a male person with a female person' [Section 12 (2)]. The enactment provides no provision for 'consensual adult sexual copulation.' The 'Act' specifies penalties as follows; (a) '…Life imprisonment if committed by an adult on a minor; (b) …Imprisonment of fifteen years if committed by an adult on another adult; and (c) …Imprisonment of 5 years if committed by a minor' [SOA: No: 13 of 1995: Section 12].
CARIBBEAN SOCIETIES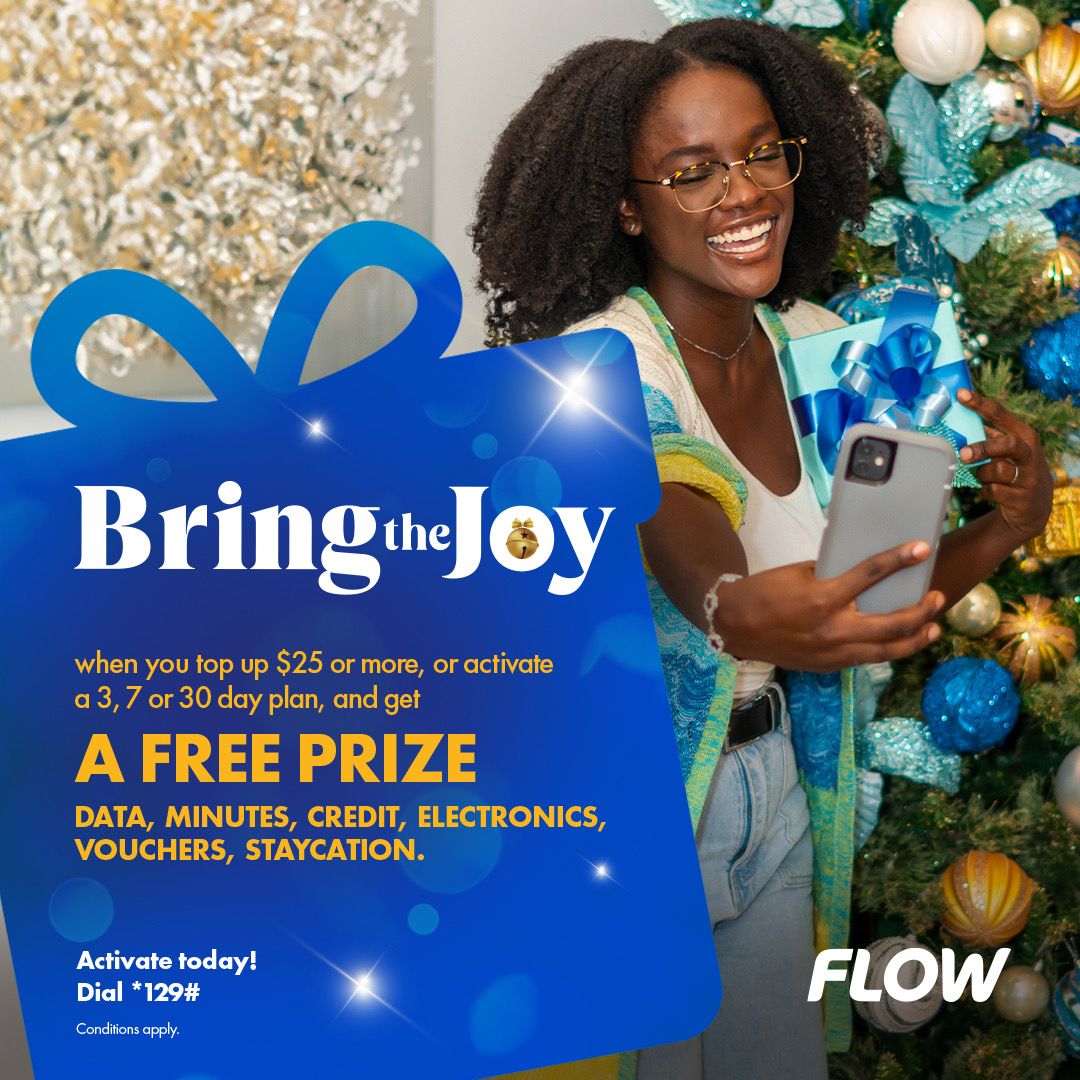 The very pejorative word 'Buggery,' suggests an act so 'Perversely Unnatural,' that most people in 'Caribbean Societies' are not only outraged, but also find it 'abhorrent, detestable and abominable' when performed on a female victim. Though not necessarily exactly the same, it could be likened to the cliché; 'That which is to a man is 'Trash' to another, it is 'Treasure.'   There are those in societies around the world that finds it sexually pleasurable. Though 'Britain' had bestowed status of 'Statehood in Association with Britain' upon those it then colonized [1967], it made no attempt to 'Legalized Homosexuality' as it did within its borders [1967].
STATISTICAL DATA
' After the attainment of political independence, there have been several visitations. Even without 'Statistical Data,' the overwhelming majority of regional people appears transfixed on that which has been scripturally declared 'an Abomination unto God.' Should the citizenry believe that there will soon be a meeting of minds of Legislators reaching consensus in in tabling a 'Bill' to amend the 'Sexual offences Act,' specifically to repeal the 'Buggery Section,' this may be a long time coming. Research revealed a description of such persons as those that 'Penetrates the anus of a person (male/female) during sexual intercourse' [Oxford Dictionary]. There have been no recorded historical attempts at foisting it upon the twin-island nation of 'Antigua and Barbuda.'
MERCENARIES ON MISSIONS
It has been revealed that some industrialized nations and foreign donor agencies have dispatched 'Mercenaries on Missions' to the region. They have been endeavoring to turn Caribbean people into 'Sinners of the Flesh.' These persons have reportedly visited two governmental Ministries. Firstly, the 'Ministry of Social Transformation: Justice and Legal Affairs; and Ministry of Health.' These 'Mercenaries' were said not to have been successful. Regional people are yet to show attitudinal change toward encouragement or embracement of that which they have regarded as 'Abnormal Sex Acts.'
LEGISLATIVELY AND JUDICIALLY
It was obvious that when this offence was inserted into the 'Sexual Offences Act,' the mischief aimed by Parliament, was to ensure that society does not provoke the 'Wrath of God.' Moreover, looked at from 'Carnal Abuse,' it may also have been intended to protect society's vulnerable and to discouraged the depraved. As progressive as some societies may seem, and as 'Legislatively and Judicially' accommodating they may to these minority grouping 'LGBT; Queer and Intersex,' none may occupy the mind or thoughts with 'Illusions,' that this nation intends to subject the week and vulnerable to 'Carnal Abuse' for the 'sexual gratification' of those seemingly confused with their identity, gender and emotions.
SUPREMACY OF GOD
The 'Founding Constitution Principles' may not for this or any group to abandon these principles, neither for reasons of expediency, nor to satisfy the 'Sexual pleasures and/or gratification for a small minority. That which is held sacred to the nation and people is one that speaks to Godliness and rights so enshrined. It states; 'Whereas the people of Antigua and Barbuda proclaim that (i) '…We are a sovereign nation: (ii) …Founded upon principles that; (a) Acknowledge the 'Supremacy of God; (b) …Respect the 'Dignity and worth of the human person: and (c) …We recognize the entitlement of all persons to the fundamental rights and freedoms of the individual' [CO: No. 1106: 1981: Principle: 'A'].
PEOPLE'S ACKNOWLEDMENT
The people of 'Antigua and Barbuda' further speak; '…We shall show due regard to the position of the family in a society of free men and women; and (e) Free institutions.' Clearly, the society guided by the sexes and reproductive organs, the family is not going to be reduced to two 'Homosexuals' as 'Husband and Wife,' nor two 'Lesbians as 'Wife and Wife.' Still, with the 'People's Acknowledgement' that 'God' shall reign 'Supreme,' framers of the 'Constitution Order,' knew that some people may not so acknowledge. They also knew that many people may neither wish to be associated with biblical teaching, preaching or worshiping,' be it. 'Anglicanism, Adventism, nor Catholicism.'
ROYAL HISTORY
An acknowledgment passed on to the people of 'Antigua and Barbuda' that 'God is Supreme' [CO: 1981: Principle: 'A'], shall now be seen as morally uplifting to the society and nation.  British colonizers and rulers seemingly held such belief. 'Royal History' shows that 'King Henry VIII' had 'Decreed' a 'Buggery Act' [1491-1547]. The King, seemingly a strong believer in that which was commanded to mankind, that man may derive no better 'Sexual Pleasure,' than engaging a woman by using the male reproductive organ as intended by 'God.' From research, he appeared mindful of these 'Laws;' (i) '…Divine Law.' Such law assigns the penalty of death to any man found guilty of acts of homosexuality; (ii) '…Levitical Law.'
DECREED CIVIL LAW
This law adjudged those guilty of the 'Execrable Crime of Buggery,' shall be put to death; and (iii) …The Decreed Civil Law.' The King then, appeared 'Scripturally Obedient.' Guided by Scripture, he knew that if he copulated outside of marriage, that would have been; (iv) 'Fornication.'  He also knew that if he was married, and by reasons of lust or temptation went after the flesh of another woman, he would have committed (v) 'Adultery.' The Scripture has made it sufficiently that any '…Man that lieth with another man,' believing that he was a woman and copulated with him, since this has seen by 'God' as an abomination, then scriptural teaching dictates that every 'Bugger,' shall be put to death' [KJV: Leviticus: 20: 13].
BRITISH MONARCHY
King James of the 'British Monarchy' embraced and accepted the Scriptures [1603-1625]. Whether or not intended to be obedient to 'God,' both 'Kings- James and Henry' may also have been fearful of 'Death and Hell.' Whether or not he was married or single, he knew that if he had engaged any man and indulged him in the 'lewd homosexual act of 'Buggery,' with man or woman, that would have been 'an Abomination unto God.' The 'King' knew that neither 'Sinners, nor Buggers' could enter into the 'Kingdom of Heaven.' Thus, he had not deviated from, nor relaxed the imposition of the 'Death Penalty' on subjects found guilty of homosexual acts.
SEXUAL GRATIFICATION
Unlike 'Homosexuals,' 'Lesbians' were said to have been using the designed 'male reproductive organ.' While society frowns over their sexual behaviors, many nations have 'opened the door' for those so 'disposed; indoctrinated and then induced,' to walk right through. It was the understanding, that those with influence were said to have often scouted in diverse places, seeking out and preying upon the weak, vulnerable and gullible. As for 'Homosexuals,' not infrequently, occurrences showed that danger constantly lurks in places where 'Lesbians' were known to have converged or resorted to express themselves in whatever way or form. Not infrequently, a homosexual falls victim to violence. He is helpless and hapless.
SENTENCE-GUIDED
Few would deny the contentious and controversial nature of certain human behaviors. Today, even with some legalized exceptions, in some jurisdictions, such acts either remains seriously punishable, by practice. Within the 'British Commonwealth,' whether at 'Common Law' or statutorily criminalized, such acts are now punishable either with 'Life Imprisonment' or specific, yet ridiculously lenient 'Sentence-Guided' terms of imprisonment. By the time the cock crows twice to signal the dawn of a new day, a convict is released from 'Legal Confinement.'
LIFE-SHATTERING GRIEFS
From the perspective of sensitivity, few behaviors have brought more woes upon practitioners of 'Same-Sex' intercourse, than has ever been reported. In some societies, 'Homosexuals and Lesbians' have frequently been victimized or brutalized. While some members of society pejoratively refer to them as 'Homos' and 'Lesbos,' they in turn have accused members of society of 'Homophobia.' As the war goes on, hatred saturates the heart and evil is perpetrated against them. There have been 'Life-Shattering Griefs.'  Those that have been seen by these groups as being 'Homophobic,' have often been their attackers. Their only hope, has been the 'Judiciary.' Even so, many have tied their wounds, while grief-stricken families bury the dead.
TRAGIC KILLINGS
While there have been innumerable instances of tragedies, two noteworthy cases recently reported, have been the 'Tragic killing' of a female 'Ella Cordice 50', while reportedly sleeping at the home of a female 'Jasmine King 47' in 'St. Vincent and the Grenadines.' Their bodies were reportedly riddled with bullets. The latter seemed to have survived the gunshot injuries sustained in the vicious night-gun-attack [SVG: IWitness News: February 2, 2022]. There was the hacking death of 'Baptiste Cleric, Bishop Ian Garfield Enoch 50.' On a suspected 'Homosexual Rendezvous,' but by a 'Same-Sex Encounter' claimed by alleged killer 'Anwar Jack 25,' his mutilated body was found in his SUV, some several miles out of 'Kingstown,' and away from the killer's 'Georgetown' residence [IWitness News. SVG Com: August 18, 2018].
DANGEROUS PLACES
Topped as among the most 'Dangerous Places' where violence has been reportedly perpetrated with increased frequency upon 'Lesbians and Homosexuals,' has been the island- nation of 'Jamaica.' Research has revealed contents in a book titled; 'Hate for Life: Homophobia – Violence – Jamaica HIV/AIDS' [Jamaica Human Rights Watch (JHRW)].' This group wrote of the intent of members of the 'Jamaican' society; '…War declared on all gays and homosexuals.' Compounding such declaration, accusatorily writing on the attitude of the Police, the group states; '…The police harass and persecute people suspected of homosexual conduct.' Manifestations of these may have been seen, as reported by the 'Jamaican Watch Group.'
MARKED FOR DEATH
Further writing to the plight of the 'Vulnerable Minorities,' the 'Watch Group' reported the brutal killing of then leading gay rights activist 'Brian Williamson 58.' Seemingly living 'Openly and Dangerously, he appeared to have been 'Marked for Death.' The 'Co-founder of Jamaica Forum for Lesbians, all Sexual and Gays,' his 'multiple stab wounds body was discovered at his home' [JHRW: June 9, 2004]. More recently has been the 'Brutal killing' of an 18-year-old male. He reportedly responded to a 'Same-Sex Date,' Instead, he was reportedly abducted by three unidentified men who robbed him of his 'Cellular phone, Bank Card, before leaving him with a 'partially severed penis' [ANR: October 17, 2021].
BOOM BYE-BYE
The 'JHRW' also makes reference to the lyrical content of a Jamaican song 'Boom Bye-Bye.' It had seemingly very carefully omitted the name of the artist. However, research identified the artist as the controversial reggae artist, 'Buju Banton.' He had incurred the wrath of nations across the globe. Though then popular among Jamaicans who may have regarded it as the 'Anti- Homosexual Anthem Song,' it was a song that was not embraced by nations that have 'Legalized acts of Homosexuality.'
LYRICAL CONTENT OF SONG
It was a song that, rightly or wrongly, was banned from their airwaves. It was also one that could not be performed in 'European or North American' concerts. The lyrical contents appear most suggestive and disconcerting to persons struggling with; (a) 'Gender Identity; and (b) Sexual preference.' The lyrics partially reads; '…Peter not for Janet; …Peter is for John; Suzette not for Paul; …Suzette is for Ann; …World in trouble: …Here comes the DJ Buju Banton; …Any time Buju Banton come; …Gathy boy get up and run' [Jamaica Human Rights Watch].
SEXUAL MINORITIES
Today, the world has seen people grouping together, categorizing themselves as; (i) '…Lesbians: (ii) …Gays: (iii) …Bisexuals; (iv). Transgenders; (v) …Queers; and Intersex (LGBTQI).' Collectively, they are called the 'Sexual Minorities.' They are said to have been struggling either with 'Sexual feelings and preferences or with their genders.' For the 'Transgenders,' research has revealed that they probably have the hardest of struggles. They are said to have been struggling with their 'Inner Gender Identity' that differs from physical characteristics at birth.  For instance, it was said that a male may feel a deep sense that he is a female, or a female may also feel the same sense that she is a male. These were described as personal struggles. In a 'Christian-manifested and dominated society, their struggles are real.
GAY MARRIAGE
When 'Legislative Assembles' and the 'Judiciary' convinced themselves that man may derive greater sexual pleasure copulating with another man than with women, this speaks to the complexities and the unpredictable nature residing with mankind.  This may have may have been seen when the 'Supreme Court of the United States (SCOTUS) ruled that 'Gay Marriage' shall be permitted and accepted as a 'Union' between two people, be they two males or two females [US: June 26, 2015]. In fact, of the '9-member panel of Judges,' comprising 'three female and two males' overwhelmed four others with conservative beliefs, in a ruling that startled the entire global Christian community.
FREEDOM OF CONSCIENCE
The framers of the 'Constitution Order knew that some people may wish not to be 'Methodist nor Baptist: Pilgrims' nor those claiming to be 'Prophets of God.' Still, there are others that may not wish to be 'Witness of Jehovah, nor Gentiles or Jews.' The entrenched provision states; 'Except with his/her own consent, no person shall be hindered in the enjoyment of his 'Freedom of Conscience.' In qualification, the 'Constitution' further states that such 'Freedom' includes; (a) 'Thought; (b) …Religion; (c) …Freedom to change religion or belief; and (c) …Either or alone or in community with others; (d) …Both in private and public to manifest and propagate his religion or belief in worship, teaching, practice and observance' [CO: 1981: Section 11 (1)].
CONSTITUTIONAL RIGHTS
Though not necessarily for her sake, it may have been for the reasons surrounding 'God's Supremacy,' that this particular 'Section' was so entrenched in the 'Constitution Order.' If no other proclaimed 'Lesbian' knew of this 'Section,' then 'Senator Aziza Lake' knows of it. She appears aware of the constitutional provision that speaks to 'Freedom of Conscience.' Even so, she as a Member of the Senate, may still not lay claim to a 'Constitutional Right,' being denied to her if for companionship, she proposes 'Matrimony' to another 'Lesbian.' In spite of her 'Senatorial Membership,' such a union was never constitutionally considered, and therefore, not legally permissible.
LEGALIZED PRIVILEGES
Research has shown that Britain qualified that which shall not be criminally-sanctioned. Thus, in amending the 'Sexual Offences Act' [1956],' the 'Explanatory Note,' states; 'For the purposes of this Act, a 'Homosexual act' is; (i) '…The commission of 'Buggery,' or an act of 'Gross Indecency' with another man; or (ii) …Being party to such an act committed by another man.' Ensuring that there shall be no need for intervention by Law enforcers, the enactment states; (iii) '…Such homosexual act is not an offence if both parties are; (a) '…Twenty-one years of age and over; and (b) …The parties' consent.' It will have been seen that British authorities have used the 'Legislature' and 'Royal Assenting Power' of 'Her Majesty Queen Elizabeth the Second' in providing 'Homosexuals and Lesbians' with 'Legalized Privileges' of 'Buggery and Marriage.' In spite the law statutorily passed Parliamentarians, group members appearing to so indoctrinated, continue to harbor belief that 'Buggery and Same-Sex Marriage' are enshrined 'Human and Constitutional Rights.' Now, could it be said that the '15 Grammes of Cannabis and the 4 Cannabis plants,' allowed by law' are also 'Human and Constitutional Rights?
CIVIL PARTNERSHIP
While 'Buggery' remains a criminal act in some jurisdictions, in others, including the 'United Kingdom, it has been 'Legalized' [Stonewall: Gay Marriage Act of 2014]. First to have capitalized on the 'Legislative Privilege,' have been 'British Singer Sir, Elton John 67 and Canadian Film maker, David James Furnish 52'. Both were reported to have been engaged in a long 'Civil Partnership' that resulted in the exchange of 'Nuptial Vows' [June 26, 2015]. Recognizing the 'Abomination unto the God,' the legislation made it sufficiently clear that the marriage ceremony shall not contain; (a) 'Religious Content; and (b) …Shall not be solemnized in a Church.' [Huffington Post: December 21, 2014].
JUDICIAL PRIVILEGES:  MORALLY BANKRUPT
In countries where no such 'Privileges' are accessible, this neither precludes 'Lesbians, nor Homosexuals' from acting prudently, responsibly and discretely. These have now been confused with 'Natural, Human and Constitutional Rights.' Contrastingly, the 'United States' has used its 'Judiciary' (SCOTUS)' in providing 'Judicial Privilege' to engage in 'Same-Sex Marriage' by members of the 'LGBT, Queer and Intersex.'  Implicit in such marriage will be 'Consensual Private Activities.' Given these developments that now seem influentially threatening to regional societies, the people of this region may find it difficult not to view his presidency, 'Morally Bankrupt.;
VALUABLE LESSONS
While some societies consider certain sexual behavior immoral and reprehensible, others seem to have embraced them. Still, those engaged in these acts will have considered them as 'Preferentially Sexual.' These are for no other reasons than for 'Sexual Pleasures.' In the case of the former, males appear to have found pleasures penetrating orifices not known by nature as, or intended for human reproduction. Then by 'Figment of Imagination,' misguidedly driven by an induced state of mind, body and 'Sexual Feelings,' that which has been imagined or conceived and believed, occurred.  The case of 'Deputy Chief Conservative Party Whip Christopher 'Chris' Pincher 52,' not only makes the point, but also provides 'Valuable Lessons' to all a sundry. The 'Member of Parliament' reportedly attributed the lewd behavioral indiscretion to excesses in alcohol consumption
CHRIS PINCHER
It has been said that when the 'Rum' is in, the 'Wit' is out.' The 'Economics and Political Science politician and Member of Parliament' was first suspended from his official positions.  He reportedly resigned after allegations of 'Public Groping.' He allegedly 'fingered' two men at a private members Club in London' [The Guardian: June 30, 2022]. It was not clear what 'Pincher was Pinching,' but such constitutes 'Gross Indecency.' In actuality, he would have committed the criminal offence of 'Indecent Assault.' He appears to have no defence, as; (i) 'The victims, while capable of giving consent, did not so consented: and (ii) …It was not done in privacy,' but at a place where there was no privacy.' He could be facing criminal prosecutions.
ADULTHOOD – CONSENT – PRIVACY
Further ensuring that the parties provide no reasons for law enforcement to intervene, referring to 'Consent,' British law states; 'A man suffering from severe abnormality, cannot in law consent to being buggered.' As it affects 'Buggery in Private,' it states; 'A homosexual act is not to be regarded as being in private' if; (a) '…More than two persons take part or are present; and (b) …If it is committed in a lavatory to which the public have access or permitted, whether or not on payment.' Clearly, British law makes clear the elements of the offence, if the homosexual act' was committed; (i) 'In a public place; (ii) …Without consent; and (iii) …The parties had not attained the age of 21' [Sexual Offences Act: 1967].
DECREE AGAINST BUGGERY
Research has shown that when 'King Henry VII' sat on the 'British Throne,' he 'Decree Against Buggery.' Rightly or wrongly, secularly or scripturally, he decreed that those that engaged in acts of 'Homosexuality' shall be put to death. This occurred when under his rule,' three males committing the act in the privacy of their homes were found guilty of copulating with other males were execute [Wikipedia: 1533]. The same year, having ascended to the 'Throne,' 'Queen Mary Tudor' decreed that the 'Buggery Act' be removed. When 'Queen Elizabeth I,' ascended to the Throne, intent on preventing 'lewd homosexual practices,' she decreed that the 'Buggery Act,' be reinstated [1533-1603]. The Queen then sought to ensure a more orderly civil society, in which societal morals, and common decency were practiced and upheld by 'Rule of Decree.'
SIN OF ABOMINATION
Equally as much as the mind was often induced into a state of other forms of corruption, so too has been a mind corrupt with vile thoughts and erotic fancy of carnality. This often speaks to the consensually depraved acts, neither intended by 'God,' nor Nature.' Most notable, has been the scripturally-declared 'Sin of Abomination.' This as the Christian community knows, has been the statutorily prohibited and punishable act of 'Buggery.' Nationally, the 'Criminal Justice System' seemed overwhelmed by 'Sex Crimes.' Yet rarely was there a Docket with those associated with the 'Anus.' Unlike acts associated with the outrageous ravaging of 'women, girls and children,' regional societies seem to frown less about these atrocities, but seemed more transfixed on the sexual behavior of the 'Sexual Minorities.' While they do, 'Sexual Violence' continues to be inflicted upon the defenceless and vulnerable within their respective societies.
SATISFACTION/GRATIFICATION
Except the rapists, this has been a manifestation that 'God' created 'whole men and women. Thus, for 'Sexual Satisfaction or Gratification' the 'Creator' intends people not so disposed to 'Homosexuality,' to adopt a health and pleasing 'Sex Life,' and accordingly, engage in, practice and conserve the natural way the reproductive organs of both sexes ought to be used. That which appears to be most provocative, yet 'Legislatively sanctioned,' embraced and has permeated many Western societies has been certain abnormal sexual practices, 'Judicially Sanctioned' elsewhere, and now appears to be creeping slowly into 'Caribbean Societies.'
SEXUAL PASSION – INTIMACIES
Inquiring into the minds of those of two 'Lesbians,' the little that was revealed, was most startling. Privately and confidentially, potentials were often sized up. Then boldly, it may start with non-intimacies, a friendly 'Hi.' Responses often indicate that which may follow or not followed. Subsequent contact may speak to 'Non-resistant touching or a magnetic embrace.' Then a smack and a smile. When confidence is sufficiently gained and contact is close, kissing on the cheek.' Then there is the sharing of personal experiences.
GADGETS AND GUILDOS
This was to be followed by inducements that may involve the showering of assorted gifts. There might be jewelry or lingerie to introduction to 'Sexual Gadgets,' including 'Guildos.' Though 'Itharma S,' has claimed no understanding of certain commentaries [ANR: June 29, 2022], the social media enthusiast, may very well share a different spelling of the word 'Guildos.' Then whether or not for the purpose of performing the musical 'Jerusalema' [YouTube], all roads are likely for a dance of that musical all the way to be opened to 'Jerusalem.'
CONCLUSION
Though 'Same-Sex Marriage,' seemingly not a desire of 'Eastern Caribbean people, there hovers 'Caribbean Societies,' the possibility that wealthy and powerful nations, may seek to impose their will upon these impoverished and cash-strapped regional nations. For those savoring indulgence in 'Same-Sex' relationships, marriage and copulation, the world appears in no vastly different position, than the 'Cities of Sodom and Gomorrah.' Even so, nations clambering for others to join the 'Sexual Revolution,' seem well-positioned to do the unthinkable. Still, they, as members of the international community, shall have due regard to their sovereignty, independence and democracy, their mores, customs and practices. In predominantly 'Christian Society,' 'Sodomy,' in in its wildest form, has never been a national desire. It brings no spiritual upliftment to a nation and people, with 'Acknowledgement to the Supremacy of God.' It also brings no economic benefits the nation. Yet the fundamental question that shall now be posed is, 'Should homosexuality and gay marriage be legalized within the OECS and Barbados?' Andre Norton answers; '…Me granny say No.' In the event it is irresistibly foisted upon regional countries, while the small 'Sexual Minorities' may delight in such activities, it shall also show that the region has '…Gone Sodomitically Wild.'
Advertise with the mоѕt vіѕіtеd nеwѕ ѕіtе іn Antigua!
We offer fully customizable and flexible digital marketing packages.
Contact us at [email protected]