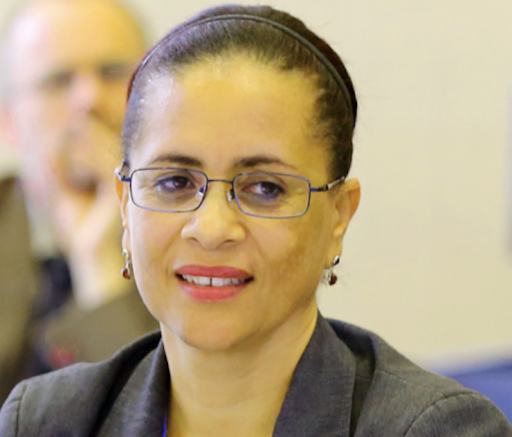 This is the project launch for Green Climate Fund Build Project Launch. Resilience to hurricanes in the building sector in Antigua and Barbuda.

The DOE's Funding Proposal entitled Resilience to Hurricanes in the Building Sector in Antigua and Barbuda (GCF Build) approved by the GCF Board in August 2020 for implementation over a 6-year period.

The project was approved at the total cost of USD 46.1 million; USD 32.7 million of which will be contributed by the Green Climate Fund and USD 13.4 million through co-financing from the Government of Antigua and Barbuda.
In a Cabinet Decision dated September 23, 2020, the Cabinet of the Government of Antigua and Barbuda agreed to the establishment of a Project Management Unit within the Ministry of Finance as the Executing Entity (EE) for the GCF Build.

This project will significantly boost the integration of fundamental climate change response mechanisms in Government's existing physical infrastructure and build public and private sector capacity (thorough certified training at the UWI Five Islands and ABICE) to install, maintain and operate climate change adaptation technologies across Antigua and Barbuda and beyond (as marketable export skills).
In a more specific sense, the project will see the implementation of climate proofing interventions in critical public service buildings to improve resilience to and by extension, reduce periods of economic disruption brought on by extreme climate events.

These interventions include renewable energy technologies, water harvesting and water storage technologies and storm water drainage for those schools in inundation zones. The project will also:
Transform five clinics into climate resilient hurricane shelters
Construct or repair and renovate a building into a purpose-built climate-resilient bunker to store emergency supplies for the health, energy, building and welfare sectors
Address mainstreaming of climate adaptation in the building sector and into public and private financial, insurance and banking sectors and
Strengthen of climate information services to facilitate early action in the building sector to respond to extreme climate events.
GCF BUILD PROJECT DETAILS.

Below are three main components of this project and the specific activities to be pursued under each component (implementing partners bracketed):

Implementing climate-proofing interventions in critical public service and community buildings to improve resilience to, and recovery from, extreme climate events (Ministry of Works, Ministry of Health, Wellness and the Environment, Ministry of Social Transformation, National Office of Disaster Services (NODS), Department of Environment). Activities in this component include
Implementing climate-proofing measures (including improving the structural integrity of the buildings, installation of RE systems (including battery packs for back-up energy), installing climate resilient water harvesting equipment (including solar pumps) and installing stormwater drainage solutions on 14 buildings located within the inundation zones in Antigua);
Constructing climate-resilient storm shelters attached to five (5) public clinics;
iii. Constructing a climate-resilient bunker to store emergency supplies for the health, energy, building and welfare sectors;
Implementing measures within public institutions to effectively and efficiently back-up and preserve vital information/data.
Below is a list of the buildings which have been earmarked for these interventions.
List of Buildings
Freetown Primary School
MET Office
Bendals Primary School
Ministry of Finance
Bolans Primary School
Ministry of Tourism
Jennings Primary School
National Archives
Urlings Primary School
Barbuda Council Hall
Liberta Primary School
Department of Environment Building Antigua 1
Department of Environment Building Antigua 2
Willikies Primary School
Department of Environment Barbuda
Cedar Grove Primary School
Governor General Official Buildings
Cobbs Cross Primary School
Audit Department
Antigua State College Building 1
Antigua State College Building 2
Public Works Building 1
Public Works Building 2
Her Majesty's Prison
All Saints Health Clinic
Bendals Health Clinic
Bolans Health Clinic
Clarevue Psychiatric Clinic Building 1
Clarevue Psychiatric Clinic Building 2
Clarevue Psychiatric Clinic Building 3
Clarevue Psychiatric Clinic Building 4
Parham Health Clinic
Potters Health Clinic
Swetes Health Clinic
Pigotts Health Clinic
Cedar Grove Health Clinic
Old Road Health Clinic
Emergency Medical Services
Grays Farm Health Clinic
Red Cross
Bethesda Health Clinic
National Vocational and Rehabilitation Centre for Persons with Disabilities
All Saints Fire Station
All Saints Police Station
High Court of Justice
Defense Force Building 1
Defense Force Building 2
Police Headquarters
St. John's Fire Station
Liberta Police Station
Gray's Farm Police Station
Barbuda Police Station
Support Antigua Newsroom from as little as $5 – it only takes a minute. If you can, please consider supporting us with a regular amount each month. Thank you.