Week three(3) of the Plastic Waste Free Island Antigua and Barbuda has been hailed a success!

Bottles collected:

Epicurean Drive-9,940
Ebenezer South Mall -1,074

Crab Hole Liquors Cobbs Cross- 1,245
Week three cumulative total -12,259

Overall total collected -38, 393. Don't be left out join the fight against PLASTIC POLLUTION
# walk with a GOVERNMENT ID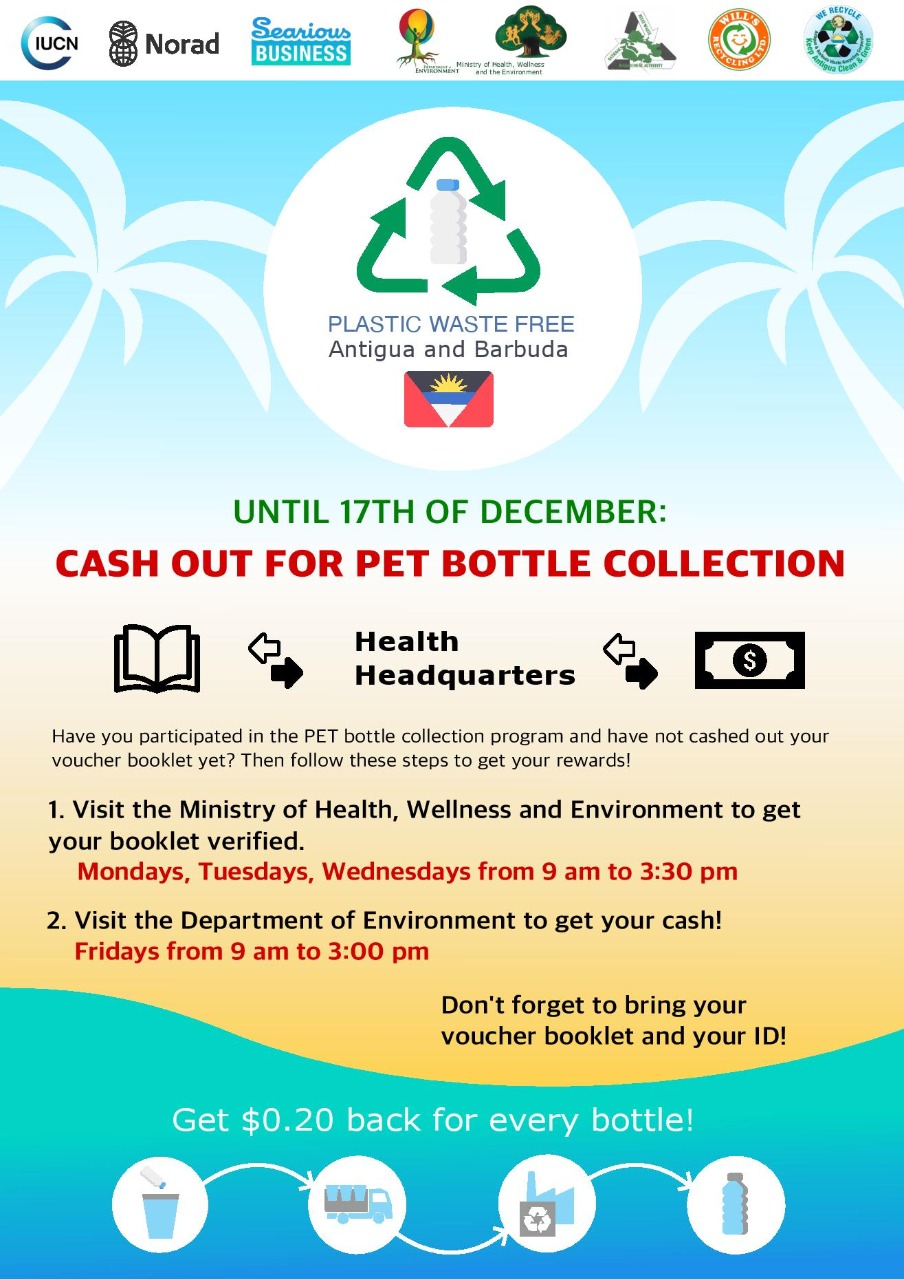 # turn your trash into cash
# join forces to recycle
# beat plastic pollution
Support Antigua Newsroom from as little as $5 – it only takes a minute. If you can, please consider supporting us with a regular amount each month. Thank you.