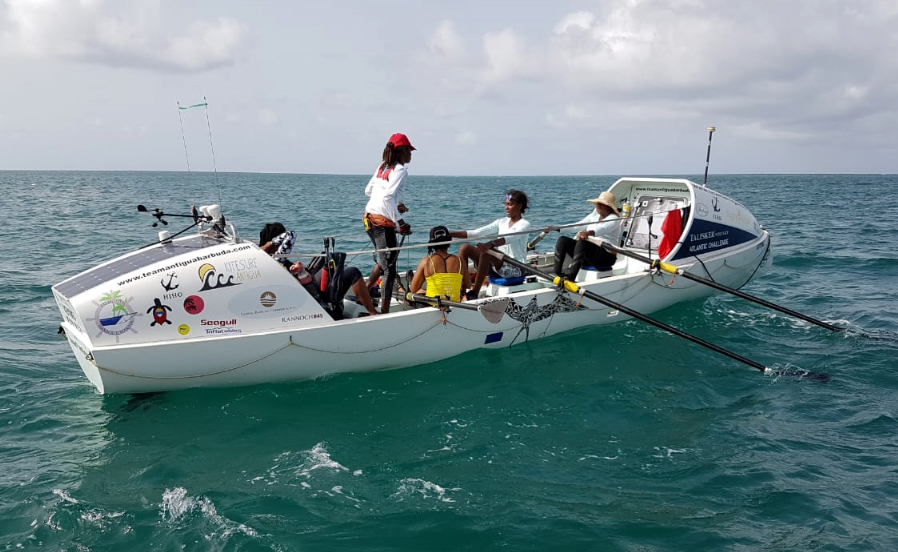 Seafarer Eli Fuller, whose Team Antigua Atlantic Rowers placed second in last year's Talisker Whisky Atlantic Challenge, is urging the public to stay calm as they track the 2018 edition and to "give the girls a chance."
Team Antigua Island Girls are second to last on day two, a fact that Fuller, who helped to prepare the women, says is immaterial at this point.
"The first five days are filled with huge challenges… sea sickness, getting used to the cramped spaces, getting used to only having a maximum of two hours rest at a time… give the girls some time and don't look at the position… don't look at the leaderboard," urged Fuller.

The team comprising Elvira Bell, Christal Clashing, Samara Emmanuel, and skipper Kevinia Francis is "trying their best" while getting use to the adverse weather conditions.
Fuller said it is still too early to pay attention to ranking.
"It's a tactical race, just like any ocean sailing race is. There is a lot more to the race than simply a distance line between A and B," he said.
The team has rowed 84 nautical miles thus far. That distance travelled is greater than 12 of the other rowers in the competition.
Fuller's other bit of advice is, "If you really are fascinated by this race and you want to learn more, look at the long-term weather forecasting.  Go to windy.com and check out where the strongest winds are and check out the directions where those winds are. They are trying to put themselves in a position where they have better weather."