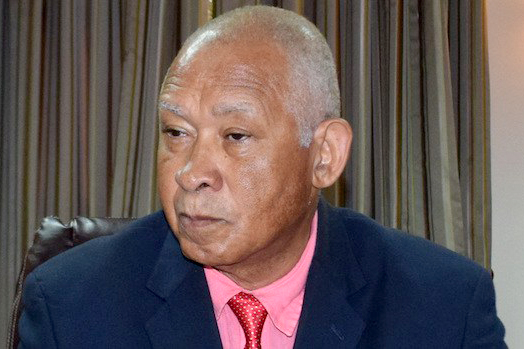 Chief of Staff Lionel Max Hurst has taken to the prime minister's radio station to clarify his earlier statements about a proposed meeting with Scotia Bank and the prime minister.
In a story first reported by Pointe FM, Hurst suggested that the local manager of the bank indicated " "In essence she said there was hardly any need for the Scotia Bank officials to meet with the Government of Antigua and Barbuda."
However, today Hurst he was filling in omissions about his earlier statement if there were any.

Hurst now says that it is the proposed local banks who want to buy Scotia Bank and not the prime minister that the bank has refused to meet.
"In the same letter, she indicated a willingness to meet with the Antigua & Barbuda Government."
Hurst said a date for the meeting has already been proposed but not finalised.
He prefaced his clarification by stating "everytime I try to be as accurate as I possibly can."
Prime Minister Gaston Browne who is also finance minister insists that he will not issue the vesting order necessary to make the sale of the Antigua branch possible.
He later wrote to Scotia bank asking for a meeting so a group of local banks can take over scotia's operations here instead of selling to the Trinidad-based Republic Financial Holdings.