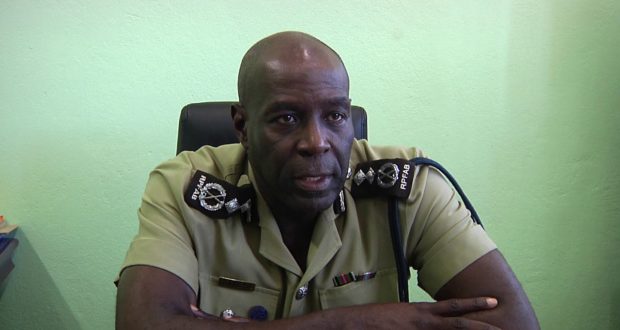 Without giving specifics, acting Commissioner of Police Atlee Rodney has told fellow officers of a "considerable reduction" in reported crime.
Rodney was speaking to members of the force in his Christmas message.
He thanked the general public and the business sector, sayin thanks to them, when compared to 2016 and 2017, reported crime dropped.

"As we approached the end of this year, our statistics are reflecting reductions in all major classes of Crimes," he told the force.
Crime stats are expected later in the year.
Rodney said as the leading law enforcement agents within the state, "we continue to be proactive by enforcing the laws of the land."
"Over the past months, we would have removed a number of illegal firearms, ammunition and dangerous drugs off the streets. We continue to be true to our mandate as enshrined in Section 23 of Chapter 330, which directs us "to preserve the Peace and prevent and detect crimes and other infractions against the Law".