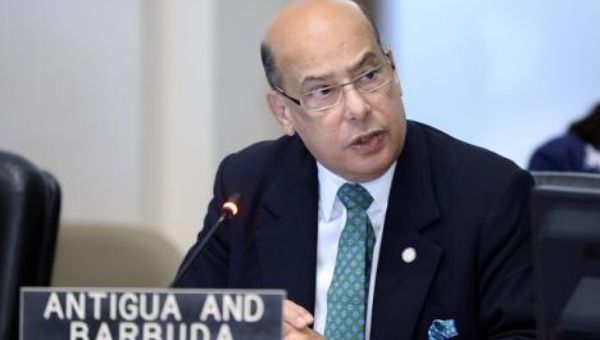 Antigua and Barbuda's Ambassador to the United States, Sir Ronald Sanders is signalling grave concern over recent global emission levels that he says could irreversibly endanger Caribbean countries.
The United Nations Secretary-General, António Guterres, took one glance at the frightening increase by 1.6 percent of global emissions in 2017 and a terrifying projected rise by 2.7 percent in 2018, to declare, "We are in deep trouble."
Since the Paris accord held three years ago, many critics (Sanders included), spoke of the non-binding and mostly aspirational nature of the agreement.

Since the accord, key governments have openly withdrawn from their pledges to limit greenhouse gas emissions, and the promise of the necessary funding to build resilience and adaptation-infrastructure has not been fulfilled.
Sanders said that, "Legally enforceable commitments must be made by every country not only to cutting current global emissions by more than half by 2030, but also to put up the money that is urgently required."
Sadly, however, the Ambassador doubts that this will happen.
Jamaica's Prime Minister Andrew Holness and France's President Emmanuel Macron, published a joint letter in The Wall Street Journal, calling for the private sector "to get in the front seat with world governments to avert a climate crash". 
Saunders laments, however, that, "They will not readily get into any 'front seat' unless constrained to do so by regulation and penalties, or enticed by even bigger profits.  Neither is likely to happen."