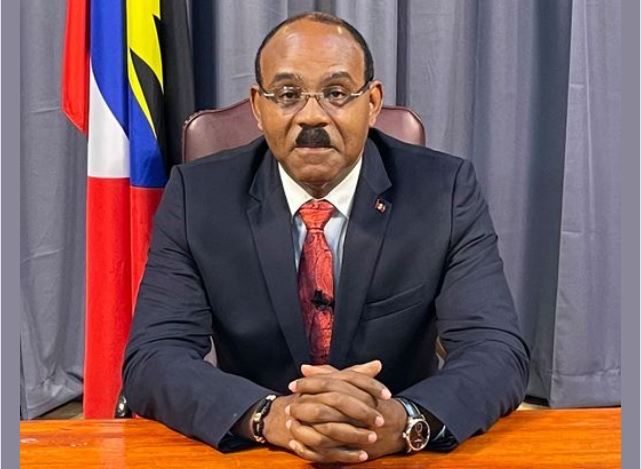 Prime Minister Gaston Browne said his government would eventually remove all the restrictions in place to prevent the spread of the coronavirus in Antigua and Barbuda.
"At some point, we will have to open up the country's economy, we'll have to do away with all of the regulations, the curfew and, you know, other things that we have in place. We would have to fully open up the country at some point," he told Pointe FM on Saturday.

The Prime Minister said if people allow themselves to "become more vulnerable and you do not get vaccinated and let's say we open up the country later in the year and you're not vaccinated, then you're running the risk of contracting the disease and potentially getting hospitalized or you can actually die."
"Now, at that time, I don't know anyone can fault the government because on a weekly basis for several months, we've been asking people to go out there and, on a daily basis for that matter, to go out there and to get vaccinated," he insisted.
"I just wanna signal here, I will have a further discussion on this maybe in the next couple of weeks that at some point a firm date has to be set to fully reopen the country and reopening the country with a lot of people unvaccinated obviously will make us very vulnverable to a third wave and potentially high levels of infection. It would also undermine out economy", Browne explained.
The Prime Minister insisted that vaccination was the only way out of the pandemic and encouraged everyone to "get vaccinated, recognizing that each vaccinated, all protected."
Thirty three thousand two hundred and fourteen (33,214) first doses of the Covid-19 vaccines have been administered .
Fifteen thousand one hundred and thirty-three (15,133) second doses were administered.
Browne says based on the uptake in vaccinations 40 thousand doses can be administered by the end of June.
Support Antigua Newsroom from as little as $5 – it only takes a minute. If you can, please consider supporting us with a regular amount each month. Thank you.